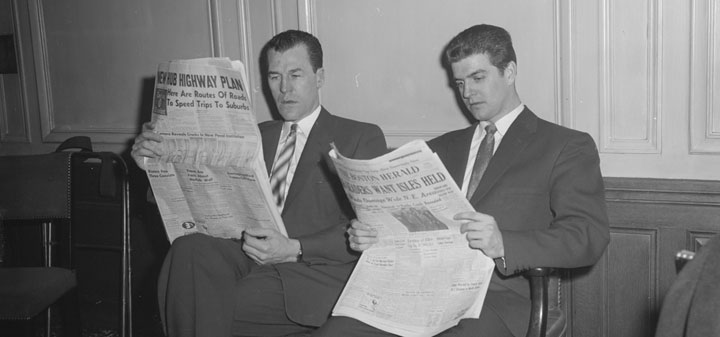 The New York Times talks to wine writer Mark Oldman about his favorite destinations. " In the United States, I am a fan of the Shenandoah Valley in Virginia — the chardonnays and rosés are great, and you hear about Thomas Jefferson everywhere you go because he's from Virginia and was such a wine lover."
The Wall Street Journal on how to turn narrow minded wine lovers onto something new. "Fluent vinous translators, they create bridges between wines that are familiar and those that are unknown."
Business Insider answers wine questions with science. "The price comes from a number of different factors – the type of grape, how long it's aged, etc. For the casual drinker, an inexpensive bottle could taste just as good if not better."
Andrew Jefford in Decanter remembers his visit to the Trump Winery in Virginia and contemplates the boycott on South African wine. "The estate (Virginia's biggest, at around 80 ha) was run by charming professionals, and the wines were all competently crafted, with a California rather than a European cast."
The Telegraph on scientific data showing wine may slow the aging process. "The reduced risk of circulatory disorders in moderate drinkers is familiar enough, but they also tend to be more robust and less prone to thinning of the bones, diabetes, mild hypertension, stomach disorders and kidney and gallstones."
Jancis Robinson is excited about the 2015 northern Rhone reds. "For talented négociant Michel Tardieu of Tardieu-Laurent, 'never, ever have we tasted such quality of juice. The wines are both dense and fresh: the perfection of their balance is astonishing."
The Washington Post on Philippe Bascaules move from Inglenook to Château Margaux. "To be precise, the friendship between Inglenook and Château Margaux can be traced to 2011, when Inglenook owner Francis Ford Coppola hired Bascaules, who had worked at Margaux for 21 years and risen to assistant winemaker under famed director Paul Pontallier."