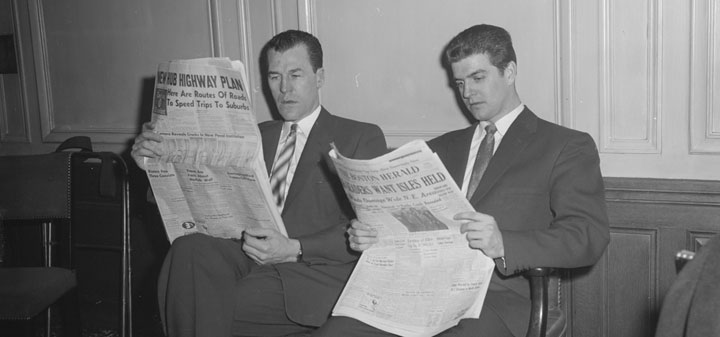 Bloomberg on how sommeliers are getting into water. "Riese, certified in Germany by one of the few schools for water specialists, created water menus for Patina Restaurant Group in L.A. "There's a lot of misinformation out there about quality water," he warns."
The Daily Beast on how to conquer a wine list. "While there are a number of strategies to help you navigate a wine list without quitting your job and becoming a sommelier, my favorite shortcut to finding a delicious bottle without much stress is to familiarize myself with a handful of boutique importers."
The Chicago Tribune is big on Pinotage. "When pinotage is good, it can offer a wild array of aromas and flavors, from raspberry, strawberry and cherry to plum, vanilla and coffee, with herbs, minerality, earth, spice, mushrooms, marshmallows and grill smoke also in the mix."
Decanter on South African wine after apartheid."When Mandela was released,' Jabulani says, 'I started considering exactly what I was going to do. It was like opening up my two hands, looking at them and asking how can I help? What have I learnt?'."
Forward on the dark side of kosher wine. "And in some kosher wineries around the world, the clear wine pipes running through the filling room will be covered by the officiating rabbi with opaque aluminum foil, lest the local workers even direct their unpure eyes at the kosher wine running through them. What is not kosher — including bears, bunnies and goys — is considered unclean; despicable."
Food and Wine on Virginia wine country. "Chef José Andrés went so far as to deem the area "more beautiful than Napa Valley."
The Drinks Business on how the trade has responded to accusations of slavery in South African vineyards. "The documentary chose to rely on the evidence of the officials of a single trade union which happens to be embroiled at this time in a longstanding industrial dispute over wages with Robertson Winery," said Cilliers."