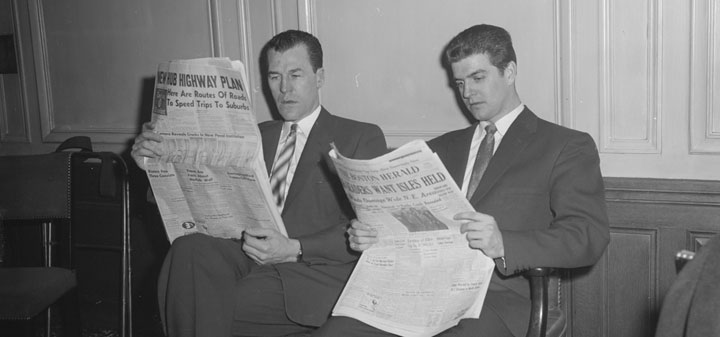 The New York Times reports that Israel plans to recreate the wine that King David and Jesus drank. "It grew out of a groundbreaking project at Ariel University in the occupied West Bank that aims to use DNA testing to identify — and recreate — ancient wines drunk by the likes of King David and Jesus Christ."
Vinography on gifts for wine lovers. "Mack is a superstar sommelier-turned-winemaker, as well as one heck of a t-shirt designer. Most people I know in the wine business have at least one of his shirts."
The Week offers up five wine recipes.
The Times Union reports NY wine prices are coming down to earth.
Andrew Jefford in Decanter looks at Virginia's classic grape varieties. "There are over 80 growers of Viognier, and it's made headway here, according to Emily Hodson of Veritas, because 'it hangs happily into September,' its thick skins helping it resist the challenging late-summer rains better than Chardonnay can do."
The Drinks Business reports that a study estimates the US will get an additional q6 million wine drinkers by 2025. "Continuing, he said, "The USA is the most valuable market for wine on earth, and our report shows that changing population and cultural norms are likely to mean that it will consolidate its top ranking over the next years."
W. Blake Gray on Cameron Hughes bouncing back from receivership. "The company was a going concern. We just needed to fix some excess inventory, which we did," Hughes said. "I wouldn't say it's business as usual, but it pretty much is. We're selling wine, buying wine, which is what we do. The receiver has helped bridge a communication issue with the bank."
Jancis Robinson on favorite festive fizz. "The one major change to my recommendations for celebratory sparkling wines this festive season is that top-quality fizz is now made in – England."
Food and Wine on Alto Piemonte the alternative to Barolo. "The area—called Alto Piemonte and made up of teeny regions like Boca, Bramaterra and Gattinara—produces Nebbiolo that is "elegant, alive and finessed," Frank told me. "And it's much more affordable and approachable than Barolo when it's younger."