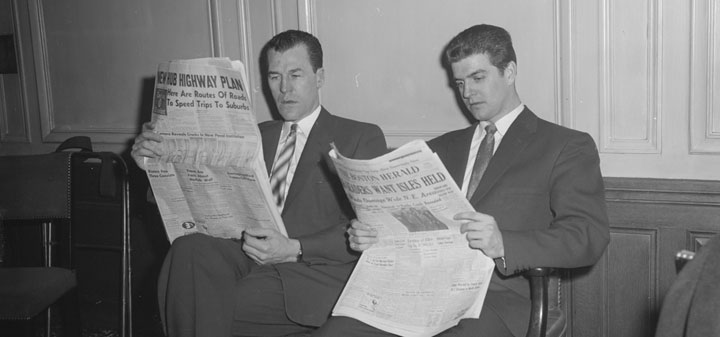 The Wall Street Journal on a Long Island winebar that doubles as a bookstore. "Mothers can enjoy a glass of Chardonnay while their little ones are paging through the story of Peter Rabbit."
The Huffington Post on why red wine gives you a headache. "Still, wine writer Alice Feiring says that if you get red wine headaches consistently, you should try a natural or biodynamic wine that has lower amounts of sulfites added, or at least uses only "molecular, elemental sulphur" rather than commercial, petrochemical sulphur. "
Eater asks how long one can keep a wine once its open. "Wine stored in the refrigerator after opening, both red and white, will keep longer than wine kept on the counter. Using vacuum sealed tops will increase the shelf life by limiting exposure to oxygen."
Alfonso Cevola on Franciacorta. "I'm going to stick my neck out here and make a general claim that the vineyards of Franciacorta are a much nicer place to have a picnic than the vineyards of Champagne."
The New York Times on the winemaker of Avenue C in Manhattan. "But Mr. Baldassano, who grew up on Staten Island, belongs to an earlier city tradition: that of Italian-Americans making wine in the home."
The Drinks Business reports an Australian wine ad known as "taste the bush" has been banned in the U.K. "The advertisement, which featured on Premier Estate Wine's website and was posted on YouTube, as well as appearing on websites including Fox News and Huffington Post, showed a woman standing behind a "strategically placed" glass of red wine positioned at the level of her crotch. In the advertisement the woman tastes the wine, then describes it before using the offending catchline."
Dr. Vino on Wine Ring a new app that has raised $4M in venture funding. "Though declining to mention her current-round valuation, Dillon thinks a billion dollar valuation is not a stretch for her company: she points to the fact that OpenTable provided backend support for 31,000 restaurants at a few thousand dollars apiece when it was taken over by Priceline last year for $2.6 billion."
W. Blake Gray doesn't like the wine tv show uncorked. "It's basically a 10-hour version of the movie "Somm" and is inferior to "Somm" (which I enjoyed) in most ways. By the 17th minute of "Uncorked," I doubted that I could make it through an entire 45-minute episode. "