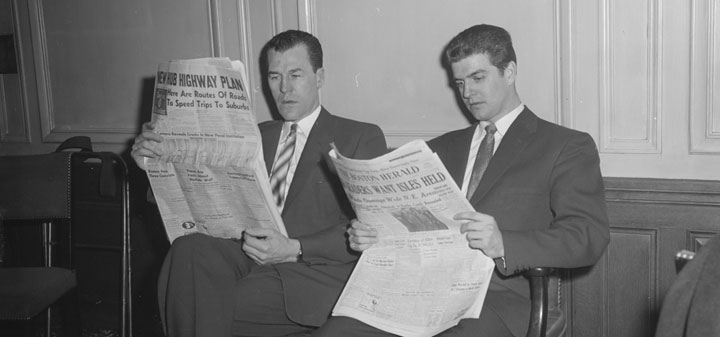 The BBC reports a UK pensioner caught with homemade wine in Saudi Arabia could face 360 lashes. "Karl Andree, 74, has already spent more than a year in prison since being arrested by Saudi religious police."
Eric Asimov in the New York Times on 12 everyday bottles for wine lovers. "I would also want a chenin blanc, another flexible white that is distinctive in its deliciousness. It has a richer texture than either the rieslings or the St.-Véran, and an unparalleled beauty."
The Los Angeles Times on a study that says wine can help diabetes. "But red wine's benefits were far more numerous and more pronounced than those of white wine: Ruby-colored varietals significantly increased participants' HDL cholesterol--the "good" form of cholesterol that protects against heart disease--by nearly 10% and improved the overall cholesterol profiles of those who got it."
Time Magazine on the health benefits of drinking red wine daily. "They found that the red wine drinkers had significantly increased their levels of good HDL cholesterol and had a more beneficial cholesterol ratio compared to the group that drank water."
Atlanta Magazine on the mysteries of organic and biodynamic wines. "The roots of the biodynamic movement can be traced back to the teachings of Rudolf Steiner, a 20th-century Austrian philosopher and mystic. Based on the lunar cycle, the calendar is an offshoot of his work and dictates the optimal time to plant, to harvest, and—as I was learning—to drink."
NPR says that $10,000 bottle of wine might really be Two Buck Chuck.
The Drinks Business on a new study that strengthens the claims against soil based minerality. "Rather, a variety of volatile chemical compounds derived from the metabolism of the vine, the fermentation of yeast and bacteria, as well as from techniques applied in the winemaking and ageing processes, were found to be responsible for the gustatory and olfactory perception of minerality."
Wines and Vines on Infinite Monkey Theorem to open an urban winery in Austin. "Denver will remain the IMT's headquarters, with an assist from a new winemaker with roots in Walla Walla, Wash. Fruit for Denver is sourced mostly from Colorado's Western Slope; the Iberian varieties Albariño and Verdelho are imported from vineyards in Lodi, Calif."
Winefolly on the native wine grapes of America. "Of the hundreds of native varieties that have been identified over the last 200 years, very few are in cultivation."
The Washington Post profiles Barboursville winery in Virginia. "Yet Paschina faced a quandary known to vintners around the world: whether to harvest the remaining vineyards in advance of oncoming rains, when the grapes might not be at optimal ripeness, or wait out the storm, confident that the grapes would dry out and continue ripening without rotting."