"Having this belief, we always ask ourselves: Will this action add or take away life? It is a very clear opportunity to put the human being back into the center of the agricultural landscape, and it is a very clear opportunity for the human being to be in harmony with the landscape." - Gareth King, Felton Road
Before we talk about why sustainability is important in the wine industry, let's look at the alternatives. Operating in an "unsustainable" manner allows us to spray pesticides and ship hundreds of thousands of heavy wine bottles overseas, burning energy and leaving a massive carbon footprint on our planet. We're also able to: keep the lights on in the winery 24/7; avoid buying solar panels that cost more money, or go through the general hassle of converting solar energy; set zero water restrictions; and while we're in the process of murdering our planet, we might as well have our staff work their tail off in 110 degree Fahrenheit conditions, seeing how many of them we're able to get to succumb to heat stroke. These alternatives are bleak, to say the least. But possibly more disconcerting than these alternatives is the fact that there are many wineries that still use similar practices and the effects are increasingly undeniable.
If I walk out my front door right now, I only have to go about 100 feet in the woods before I can find plants that have leaves drying up and crumbling into pieces from the brutal California drought. If I drive one mile down the road to where there has long been a strong flowing river in the Lake Tahoe region called the Truckee River, all I would encounter would be a swampy puddle of a mud pit. Then there is New Zealand and Australia, where in the last 60 years the world has managed to contribute to a significant level of depletion in the ozone layer causing a serious wide spread case of skin cancer in those regions. Need more examples? Check any environmental organization's Facebook feed, or the Instagram account of an adventure photographer who has toured the Arctic and you are likely to come across a photo of a polar bear who has wandered inland in search of food because of the depleting ice caps and has now been pecked apart by birds after starving to death on the tundra.
So why is sustainability important in the wine industry? Because sustainability is our collective responsibility; it is the responsibility of the winery owners, the regional associations with the power to be implementing sustainability programs such as Sonoma Winegrowers and NZ Winegrowers, and everyone else who has a stake in our planet.
These New Zealand grape growers and winemakers tend to agree. They are doing more than just helping solve the issue of climate change at an industry level — they are taking our industry back to its roots of farming in a more sustainable and organic way.
Left: Milton. (Andrea Johnson Photography)
Obviously we see New Zealand WineGrowers leading their nation in an effort to switch their wineries and vineyard owners over to farming sustainably. Villa Maria, the largest family owned winery in New Zealand has even switched what I believe is over 50% of their estate fruit to farming organically. Past these national and collective efforts on sustainability, you can also see the intensely sustainable efforts by a large abundance of biodynamic and organic producers in New Zealand.

This group of organic and biodynamic producers have been making vast strides in the industry with support from industry pioneers like James Milton who truly believes in organics and biodynamics.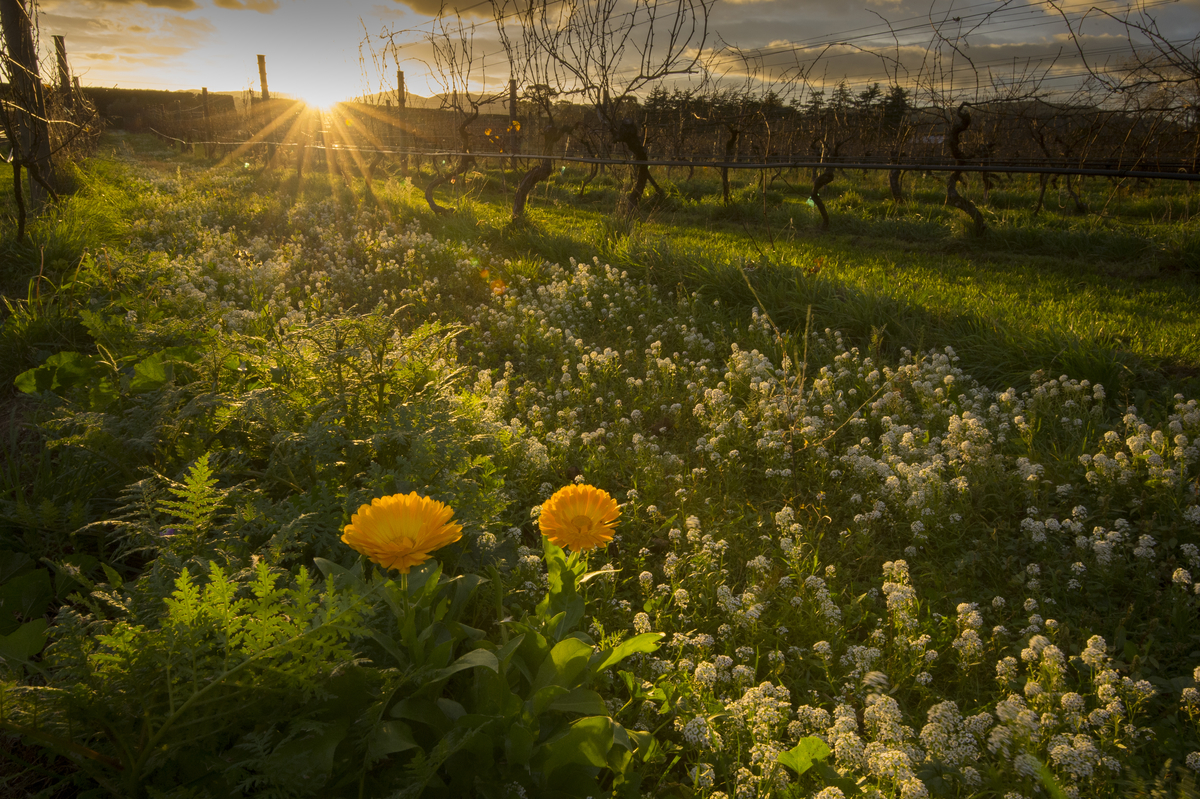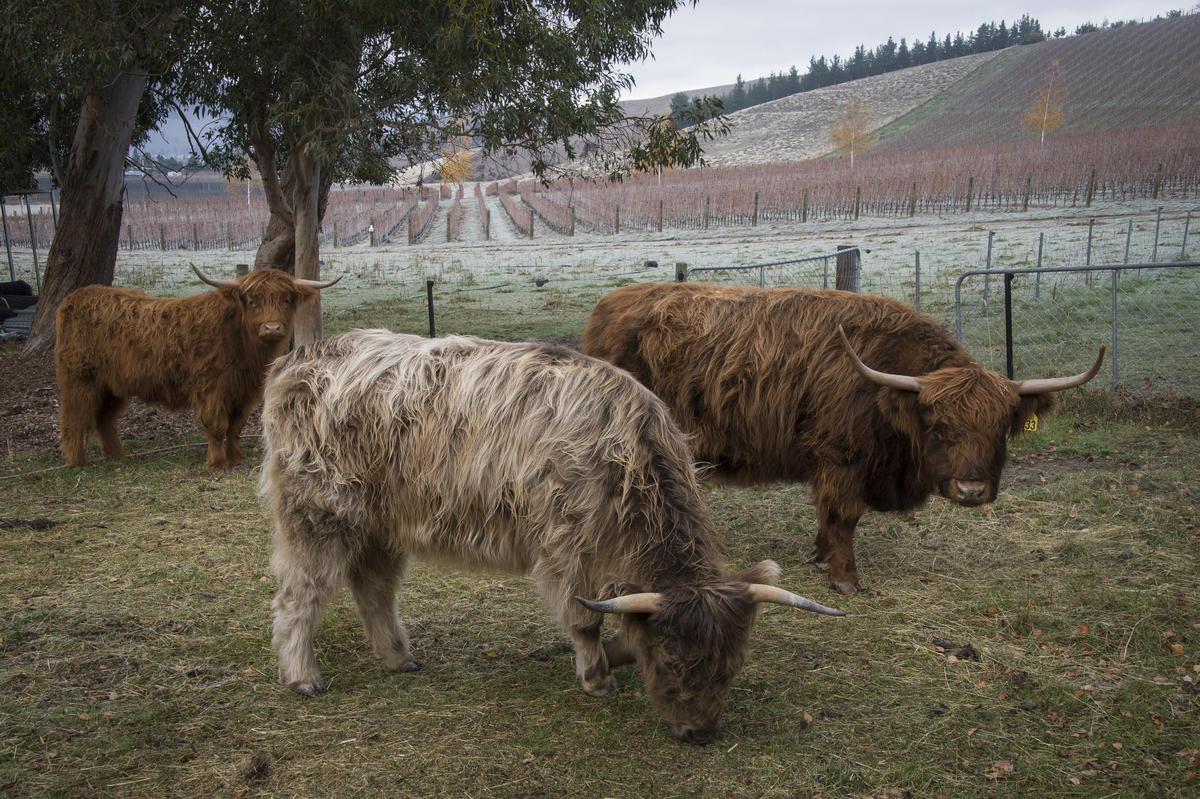 It isn't only James Milton who believes in what he is doing. Sam Weaver of Churton believes in what they are doing. Claudia and Mike Weersing from Pyramid Valley Vineyards believe in what they are doing just like so many others do in New Zealand and around the world. I even took my time away from a scheduled tour in New Zealand to visit with Jason and Ann Flowerday from Te Whare Ra and I was met with a surprising and challenging discussion with Jason on what the definition of sustainability really was. Despite any difficulty of defining what "sustainability" really means
on an international level, there is one personal attribute or characteristic I have noticed that is shared by anyone who is doing something sustainable with their wine business. They are passionate. They care about what they are doing. They care about the effect that their farming has on their vineyard and their planet. Most of all, they care about the methods they use to make their wine and the quality of their final product.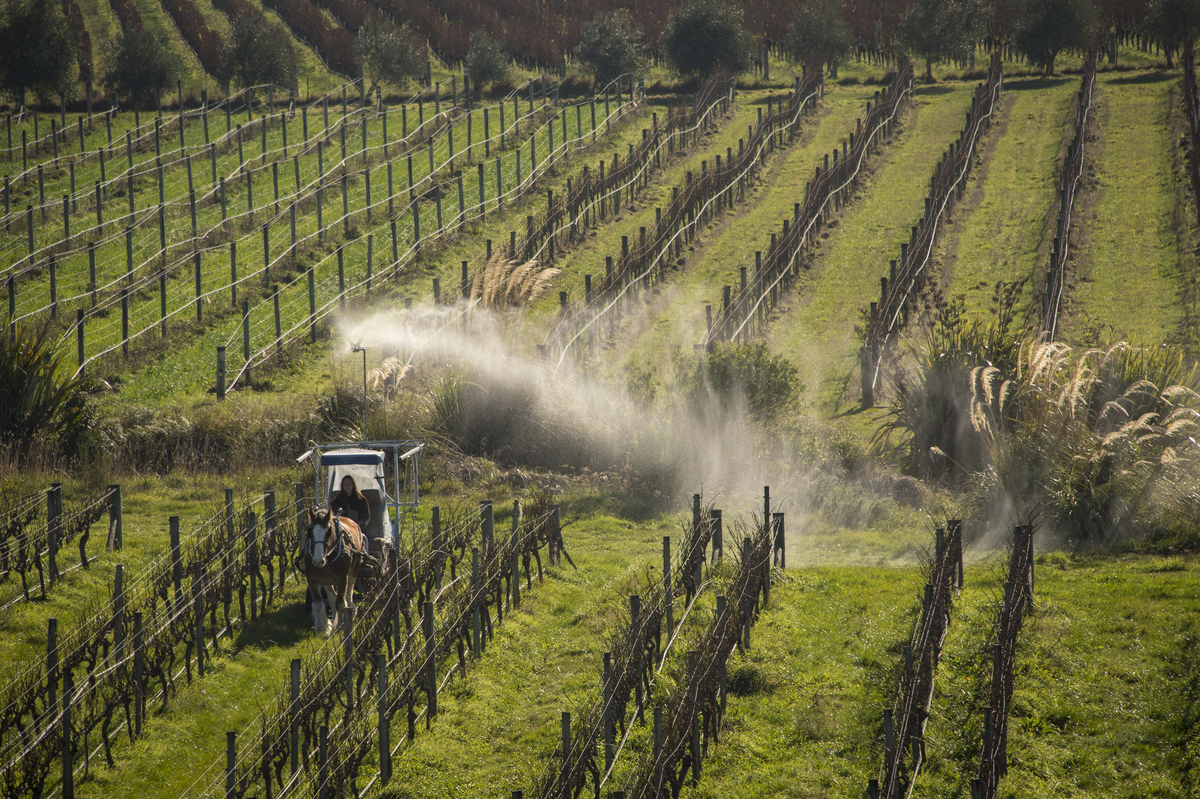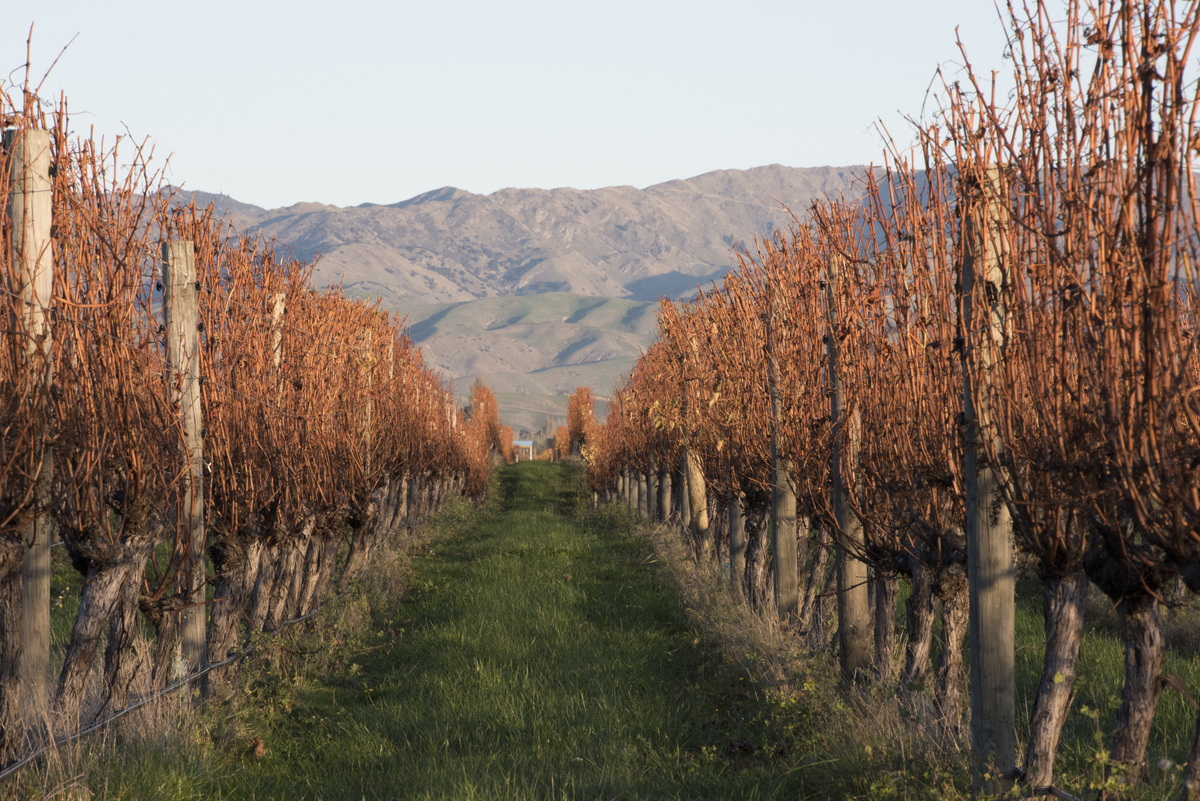 Since meeting this group of people in New Zealand that believe in what they are doing, I have since been inspired. Choosing to make wine and grow grapes the right way is not only forward thinking when it comes to environmental policy, but it also immediately strengthens your relationship with the land. We all know that being sustainable, organic or biodynamic isn't easy; it is neither cheap nor quick. It is however, a step in the right direction. If I had the choice, I would pass on the non-sustainable glass of $100.00 USD wine right now so that my grandson could one day hear the Truckee River flow in Tahoe again. I know that I will do all in my power to make that happen. What will you do to influence our industry to see the importance of being sustainable?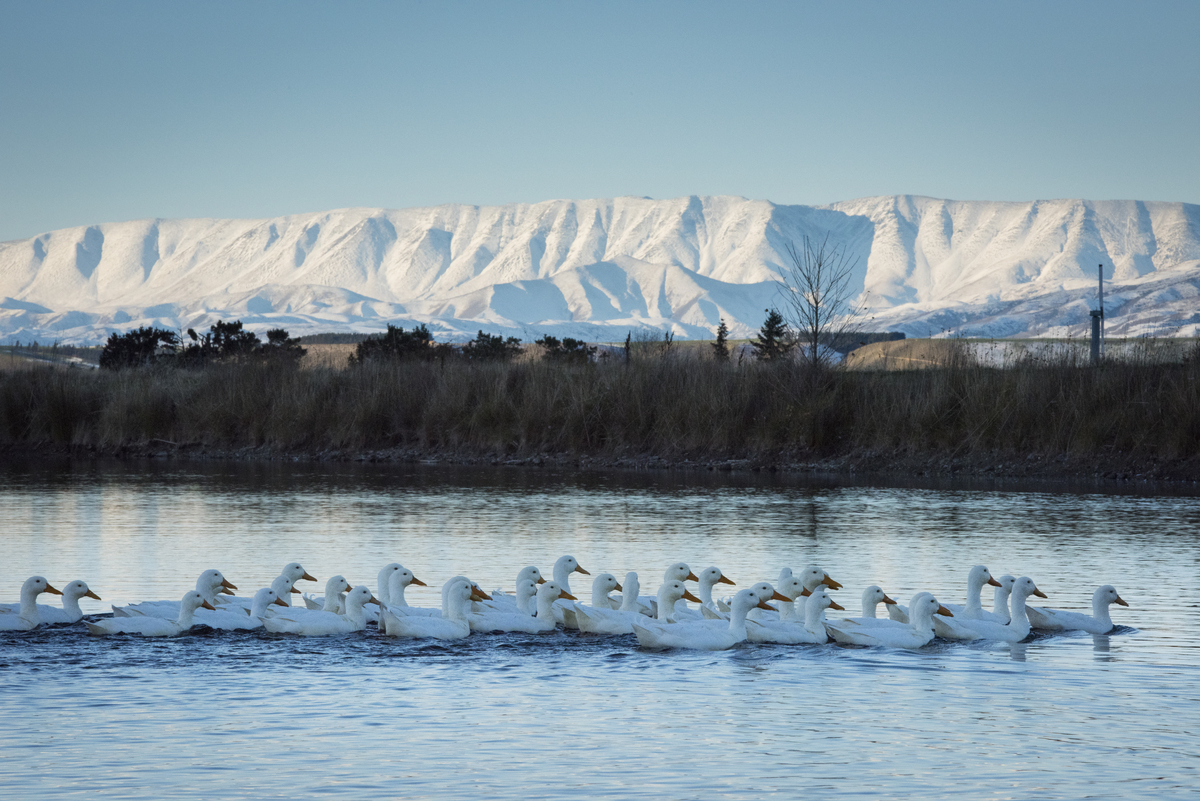 For more from Colin West, be sure to check out Wineram.com. And don't forget to follow them on Facebook.
All photography is courtesy of Andrea Johnson. For more from Andrea, be sure to check out her website.