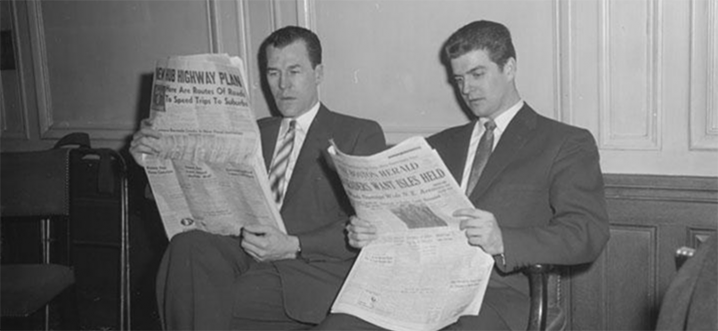 The New Yorker on how science saved me from pretending to love wine. "He told me that his three basic food groups are black coffee, dark chocolate, and red wine, starting with Thunderbird at seventeen and working his way up to Côtes du Rhône."
Business Insider asks who has the best cheap wine Target or Trader Joe's? "But Target's red blend leaves much to be desired, and their pinot grigio is eerily sweet, while their moscato is blatantly so. So were it up to us, we'd head to Trader Joe's for the selection. With that being said, wine is for personal enjoyment, so choose what feels best to you."
WUNC reveals that North Carolina wine is now a $2BN industry. "There are now nearly 200 wineries in North Carolina. Winslow said that's almost double the number in 2012."
The Washington Post says you don't need stemware in multiple sizes. "An excellent all-purpose glass called The One is nicely balanced, resembles the distinctive shape of a Zalto and costs about $15."
Jancis Robinson explores Ventoux. "Such are the taste-able effects of climate change. When I arrived last June at Domaine de Fondrèche, one of the standard bearers of the appellation, Sebastien Vincenti acknowledged that since the mid 1990s 'climate change has really done us good – but we don't want any more."
On JancisRobinson.com Julia Harding is pinned down in Austria.
In Decanter Andrew Jefford checks out Slovenia. "In the mid-1970s," remembered Saša Radikon, "my grandfather wanted to retire. He said to my father, 'You can have everything: the farm, the land, the equipment. There's only one condition: you have to keep planting Ribolla'".
The Los Angeles Times visits the Finger Lakes. "The deep, cool lakes moderate the often extreme summer and winter weather, creating an ideal climate for cool-climate grapes such as Gewürztraminer, Chardonnay, Pinot Noir and Cabernet Franc, among others grown, by the 120 wineries that flank their shores."