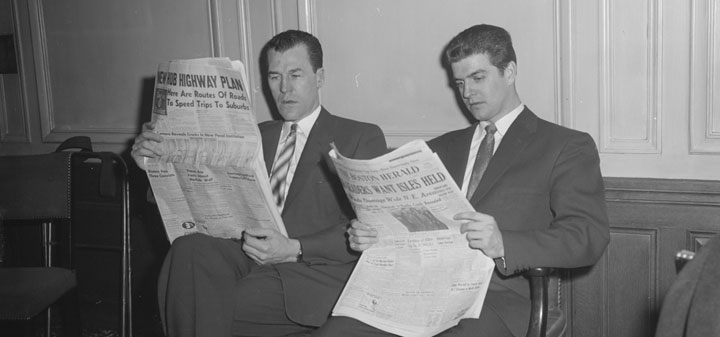 The Chicago Tribune explores Soave. "Soave wines come from the Veneto region in northeastern Italy not far from the enchanting city of Verona, which is a modern Italian wine mecca (host of the famous Vinitaly wine exhibition) in addition to being the "home" of Romeo and Juliet, among other Shakespeare characters."
Golf.com on how Arnold Palmer started his own wine brand. "During one of their encounters, Arnie let Moone in on an unfulfilled ambition: He wanted to produce his own wine. As it happened, Moone had just the facility to do that, a Napa winery he'd purchased called Luna Vineyards. The two men shook hands, their generation's version of signing a deal."
Food and Wine asks do you need a $300 corkscrew? "In short, you probably don't need a $300 corkscrew, but anyone who opens the number of bottles I do—sometimes dozens, when conducting a tasting—certainly might."
Phys.org says science shows cheese can make wine taste better. "The study, published in the October issue of the Journal of Food Science, used a new sensory evaluation method and found consuming cheese while drinking wine impacted the description and preference of different wines."
Eater says Paris is the best city for drinking natural wines. " So natural wines can sometimes be cloudy, fizzy, or reduced, relative to conventional wines; some bottles might develop a strange, tongue-lashing acidity due to the position of the moon, or an approaching storm."
Reuters reports wine world output at 4 year low due to French, South American weather. "An expected 12 percent drop in French production, to 41.9 mhl, and steep declines in Chile (-21 percent to 10.1 mhl), Argentina (-35 pct to 8.8 mhl) and Brazil (-50 pct to 1.4 mhl) accounted for most of the projected global fall, the OIV said."
Decanter on the most improved 1855 Bordeaux chateau. "The 2016 vintage will be the first one where he has farmed 100% organically, but he is more interested in working out what system is best for a sustainable future than chasing media acclaim for it. Oh, and he was the first in Bordeaux to set up a partnership with Google Streetview allowing virtual visits of the winery and cellars."