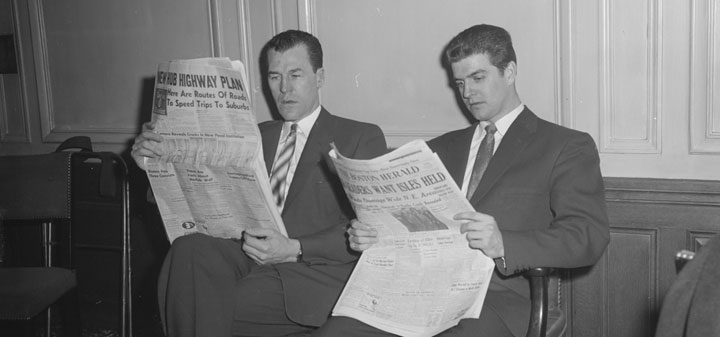 NPR says higher wine prices are attracting more thieves. "Fine wine theft is on the upswing," says Frank Martell, a wine specialist with Heritage Auctions. "It's a relatively new thing, because wine values are so much higher now than they have been historically. It used to be [that] in order to steal enough wine for it to be valuable, you had to steal a ton of wine. Now there're individual bottles that are worth tens of thousands of dollars, and that's life-changing to a lot of people."
Eater on how fast casual is rewriting the wine list. "It goes without saying that there is no sommelier working the floor of Shake Shack or similar fast casual outlets. But that does say something in itself, in an era where traditional restaurants are adding to sommelier teams at an unprecedented rate."
CBS on the Coors family is getting into the wine business. "You know, a lot of them are like, thank goodness! Now I can come out of the closet and drink wine," Facelli said."
Forbes on the new Oxford Companion to Wine. "Lots has changed in the world of wine in that time, and "the Oxford" (as it's come to be known) reflects those changes: more than 60% of the book has been substantially updated, and 300 entirely new entries have also been included."
Vice says you should have drink Beaujolais all the time. "On the other hand, winemaker Georges Duboeuf turned it into a wildly successful marketing tool to sell a shit-ton of, well, shitty mass-produced wine."
On JancisRobinson.com Charles Sydney on the Loire 2015. "Some growers grumble about lowish acidities, but everywhere we tasted, the juice had that tang of freshness behind the concentration. Some people are never happy!"
Jon Bonné in Punch asks what does it take to be a great wine reference book? "It's not enough to simply be current and accurate. You also need to provide informed perspective of a sort the Internet doesn't provide for free—interpreting and occasionally calling bullshit on all those official factoids."
Decanter reports that wine fraudster Rudi Kurniawan's Lamborghini is up for auction. "US marshals will sell off three Kurniawan's cars at auction on 29 October, including a 2008 Lamborghini Murciélago sports car with only 938 miles on the clock."