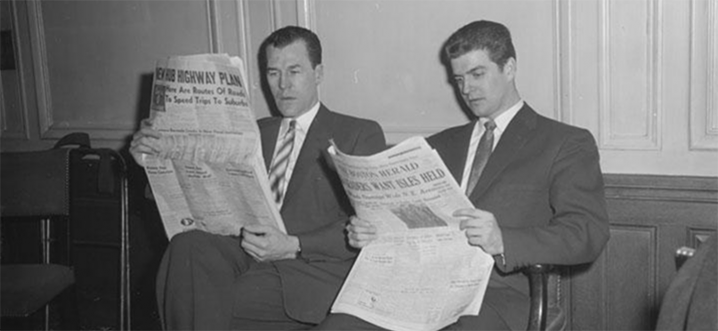 CBS on Bill Koch's fight against wine frauds. "Bill Koch was fired from the company, after he tried to gain control of it. He sued his brothers Charles and David for his share and went on a multimillion dollar spending spree, collecting not just art, but trophies – including the America's Cup in 1992 – and a cellar full of the finest and rarest wine in the world."
The Washington Post on how to chill wine quickly. "So the bucket of ice and water trumps the freezer, the freezer/towel gimmick and the gel sleeve."
Jancis Robinson on the increasing problem of wild fires. "Southern French forests may be better planned, but fires have become an annual occurrence there, often threatening vines. South African winelands have become used to devastating fires every year. Two years ago one of the finest sites in the Catalan wine region of Priorat was wiped out by fire."
Andrew Jefford in Decanter on Barbaresco. "Barolo, lying further west, is hit by weather systems prior to Barbaresco, which enjoys a more sheltered position. This factor made a dramatic difference in the 2014 vintage, when Barolo wrestled with a total of 1,400 mm of rain while Barbaresco strolled by with just 750 mm."
Eric Asimov in the New York Times on the challenges of recovering from the wild fires in Napa, Sonoma. "Potential damage to the grapes, which may take months or years to show itself, could affect the supply and quality of some of this year's vintage."
The Los Angeles Times also covers the aftermath of the California fires. "The phrase "The love in the air is thicker than the smoke" is on signs in shop windows, in Facebook posts and on people's lips."
The Daily News visits the Côtes de Bordeaux. "The winemakers of the Côtes de Bordeaux are careful with Merlot, wanting it to be neither overripe or over-oaked."