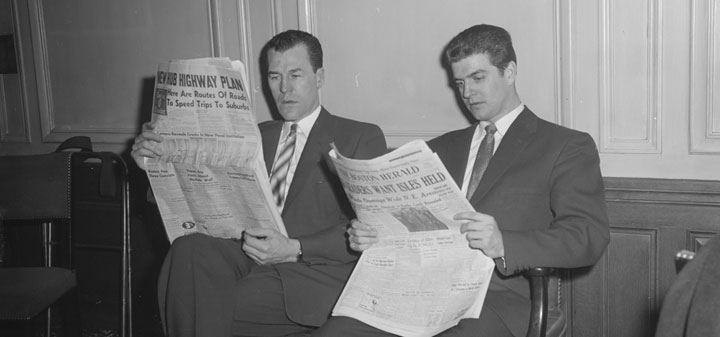 The Wall Street Journal travels to the Willamette Valley in Oregon. "This DIY philosophy is part of the fabric of the Willamette Valley wine community, going back to its beginnings in the mid-1960s and early '70s, when a group of vintners decided to try growing Pinot Noir in the inhospitable, rainy climate."
The Los Angeles Times reports that Temecula in Southern California is searching for respect. "Now a core group of Temecula winemakers is determined to challenge the longstanding belief that the region is only good for bachelorette limo tasting tours and subpar wine."
USA Today reports that global warming is helping French wine. "That's because warmer summers mean the fruit ripens quicker. So instead of October, the grapes can be harvested sometimes in September, which is more likely to be dry."
The Seattle Times says that the future of Washington wine is in the hands of the next generation. "In the past 40 years, Washington wineries have been run by people who came from somewhere else or were working at Boeing or Microsoft."
The Spectator on the no-nonsense greatness of Australian wine. "Any Australian who admits to not having convict ancestors loses caste."
SFGate on Napa where modern American wine began. "Napa Valley has long been farm-land. It just wasn't always vineyards. Once, its principal outputs were prunes and walnuts."
Haaretzon what Israel must do to become a wine superpower. "Israelis are not big wine drinkers compared to people in the rest of the world, especially Europe and the United States," he says."
Punch explores off-dry Riesling. "But what if German winemakers stopped being so precise and made riesling that landed in the middle, with the best attributes of both dry and fruity wines?"