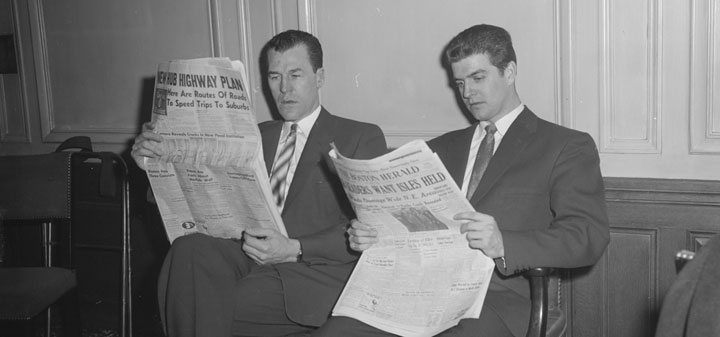 Eric Asimov in the New York Times on St. Joseph in the Northern Rhone. "That is to say, the top wines don't require as much aging before they can be enjoyed, perhaps five to seven years rather than the eight to 12 for a Cornas or the 15 to 20 for a Hermitage or Côte-Rôtie."
The Wall Street Journal on good wine in bad vintages. "Mr. Weisl, who has discovered plenty of good wines from shunned vintages, said that critics are often too narrow in their criteria for what makes a great vintage and perhaps unreasonably dazzled when lesser producers do a better-than-average job in a good year—or, as he put it, "when people who rarely make something interesting manage to make something worth drinking."
Michigan Radio says decanting shouldn't be based on price.
The Village Voice on how Chile's earthquake producing regions produce gems. "The quake-prone country, which sits on the circum-Pacific belt, or "Ring of Fire," has endured dozens of these aftershocks — they've ranged between a 5.5 and a 7.2 — driving city-dwelling Chileans to sleep outside."
In Decanter Olivier Bernard to harvest Bordeaux's oldest vines. "Until the 1970s there were six vine plants in Place de la Victoire, four red and two white. The surviving vine, that was harvested on the evening of 23rd September by Bernard and a group of local volunteers, is at least 200 years old."
Wines and Vines says the market is soft for some wine grapes.
In Punch Zachary Sussman on Colares, Portugal's smallest and Europe's westernmost viticultural area. "To this day, it joins the company of places like Santorini and the Canary Islands, which have retained their original un-grafted rootstock."