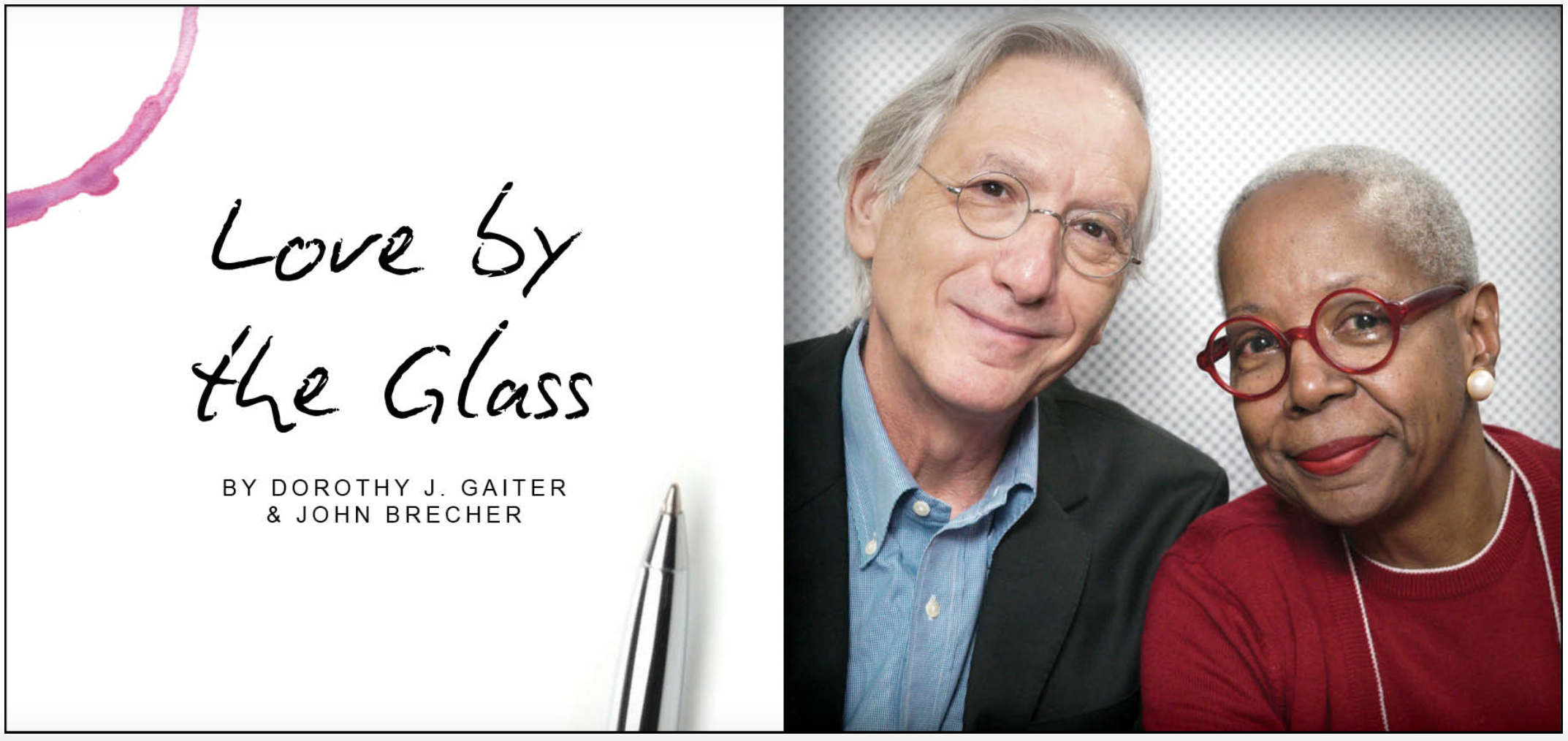 As life-long journalists, we've conducted hundreds of interviews with regular people in extraordinary circumstances to folks seeking our nation's highest offices. So it's interesting and a bit unnerving for us as wine writers -- a niche we never imagined we'd occupy when we met at the Miami Herald in 1973 -- when we're on the other side, answering others' questions. MJ Towler, host of the Black Wine Guy Experience podcast, had us on for Valentine's Day and proved to be an extraordinarily fine interviewer. So we listened to other interviews he'd done and were impressed again and again.
Guests revealed so much of themselves. Seventy-seven segments have aired with three more in the can. There's Jeff Porter's story of the evolution of his business; James Molesworth, senior editor at Wine Spectator and his love of vinyl albums; Eric Asimov, chief wine critic of the New York Times; sommelier/entrepreneurs Andre Hueston Mack and Dustin Wilson; Rita Jammet, owner of La Caravelle Champagne; Lisa Granik, a lawyer and Master of Wine; Victor Owen Schwartz, founder of VOS Selections, an importer and distributor; and Kevin Zraly, founder of Windows on the World Wine School, among other guests.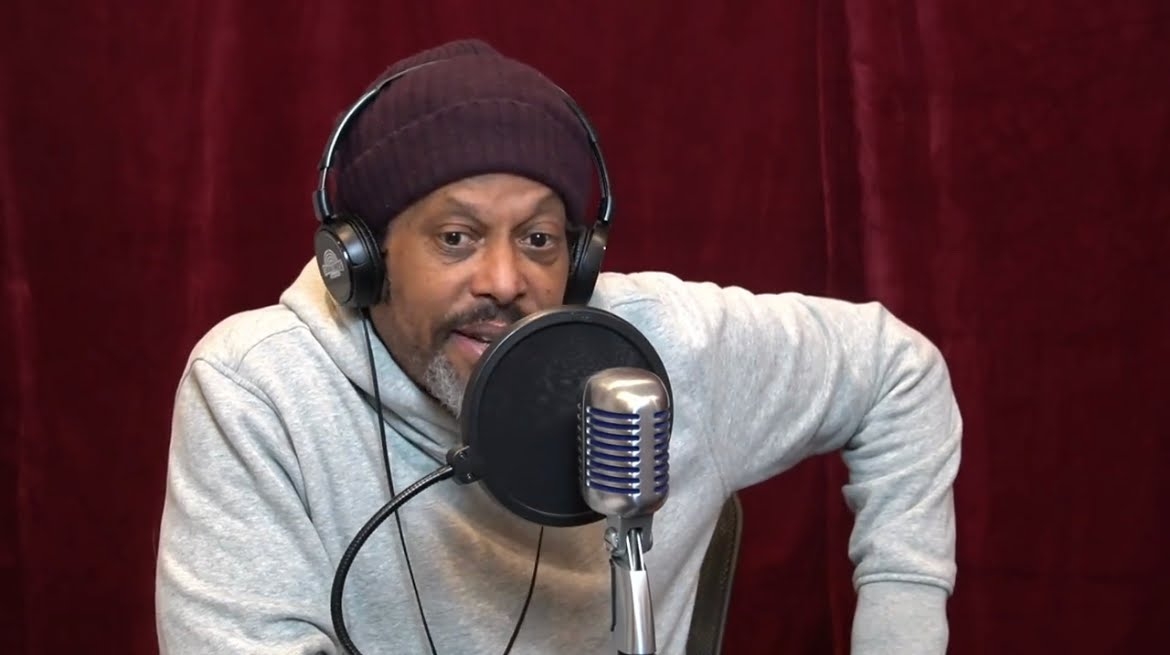 That led us to the question: Who is MJ Towler? And a second question: How does he do what he does so well? So we called him at the home he shares with his wife in Red Bank, N.J., where Dottie and Count Basie are from. Towler, 54, was born in Long Branch, N.J., and has a law degree from Rutgers. His late mother was a Jehovah's Witness and his father worked for the postal service and loved music, all kinds, and MJ inherited his eclectic taste. He pairs interviews with music. Guests bring a bottle to share. We brought a 2018 Camins 2 Dream Sta. Rita Hills Syrah Spear Vineyard. Towler has been involved in various parts of the wine world for more than 20 years. He and Lani Neumann, whose company, Necessary Media, has worked with MTV, Oprah Winfey's OWN, as well as TLC, launched the Black Wine Guy Experience in October 2020. This interview has been edited.
Grape Collective: So what does MJ stand for?
Towler: Marvin John is my government name.
Grape Collective: You're an exceptional interviewer. What makes for a great interviewer?
Towler: It means a lot to me to hear you say that. I have to go back to my mother. It comes from being comfortable speaking in public. My mother made me go with her to the Jehovah's Witness Kingdom Hall and I started giving Bible talks when I was six years old, witnessing. I used to have to knock on doors and witness to people with Watchtower magazine. I also majored in communications in college.
I learned to listen. It's about the discovery of my guests. My show started with the question, "Who would I want to drink wine with?"
I didn't know how to be an interviewer, but I had a business coach and he said I needed to do 100 interviews as quickly as possible. I knew I couldn't do all that in the studio so I started IG Lives every Wednesday in 2020. I did 50 or 60 so it's repetition, repetition and a commitment to the craft.
I realized that I was becoming good at this was when I sat down with Eric Asimov last year for the podcast. I'd done somms or people in movies or who had been written up. But he was the first media professional that I'd had on the show. He's in a class like you guys. You guys are revered wine writers. When we got done, he was like, "Man, that was fun." And that meant a lot to me. His time wasn't wasted. He thought the questions were good. He had a good time. Coming home from the studio, being in my car after the train, I said, "Mommy"-- my mother has passed -- I said, "Mommy, your son just sat down with the wine writer from the New York Times and I was able to hold my own with him."
You shouldn't have a podcast because you think shit. I mean, you can if you want. But I don't do this to hear myself talk. I do it to connect with people. Eric is a martial artist and he went to Wesleyan. I have an honorary degree from Wesleyan. I don't really but I should because I dated so many women who went there that I spent more time on that campus than on mine.
Grape Collective: Tell us about your journey into wine.
Towler: I dated a woman who went to Wesleyan whose best friend knew John Kapon, who went there before he transferred to NYU. So I was friends with John Kapon and when he started to take over the business [Acker, formerly Acker Merrall & Condit] from his father, he said "Come work with me. You'll drink some of the best wines in the world" and I thought, yeah, I could do that. I had worked retail before [at Reebok in Philadelphia for six months] and had worked in restaurants as a line cook and some front of the house stuff and I enjoyed it.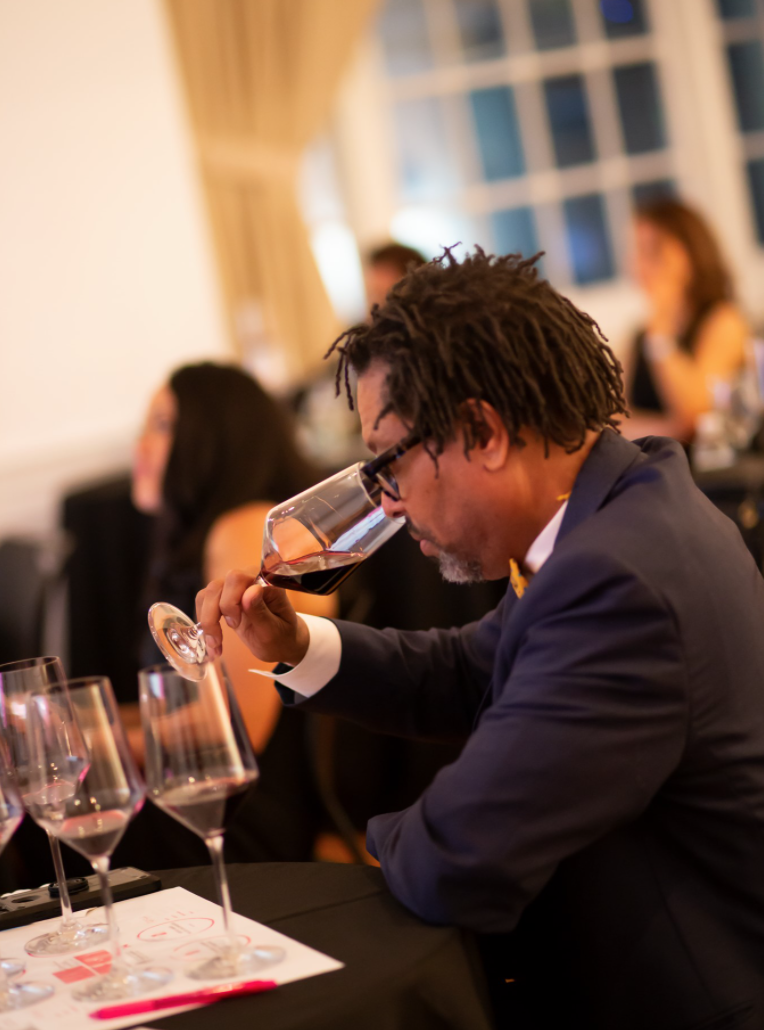 But it's one of those things. When you're Black and in grad school and everybody said, "you got to do this thing" and I didn't feel like I could do what I enjoyed, right? You know? But I wanted to be in New York and the first three months at Acker I had all the first growths, DRC, all of the California cult stuff, Screaming Eagle. I saw wine as a vehicle of place and time. I could never know it all. It whet my appetite to learn. Once I love something I want to know everything I can about it and with wine there's a new vintage every year. I also became aware of Robert Parker, a lawyer and a wine critic.
Grape Collective: From Acker, you became assistant wine director at Sparrow Wine & Liquor Co., in Hoboken, N.J?
Towler: Yes, and their mistake was to take me to the Central Coast Wine Classic, a festival of events and auctions that raises money for non-profits. I was out there, around Redondo Beach, for two weeks and it was glorious. Three months later, in 1999, I moved out there to work as a sommelier and manager at Montecito Wine Bistro. I lived in Santa Barbara for nine or 10 years. If I win the Power Ball, I'm moving to Santa Barbara.
Grape Collective: We read that you lived for a couple years with Jack Canfield, co-author of the wildly popular Chicken Soup for the Soul series of motivational, empowerment books and training programs. How did that happen?
Towler: I was teaching fitness kick-boxing in Santa Barbara and moved to LA for nine months and when I moved back to Santa Barbara I had lost my space at the Dojo so I had to start over, with the 6 a.m. class. There was also a 6:45 a.m. class and one day, a woman in that one came up to me and asked if I always taught the 6 a.m. class. I had the best music. People loved my play list. She was Patty Aubery, president of the Jack Canfield Companies. I knew he lived in Santa Barbara and at that time, I wanted to be a public speaker so she introduced us. I started teaching him privately. Near where I was living there were wildfires and I was smoked out of my home. Jack said, "We love you, we love your energy. We have so much room here. We would like for you to live with us." My contribution was cooking and pairing food and wine for them and I would go on the road with him and I went through his training program so I had my little life-coaching thing.
I also managed a Wells Fargo for 18 months and started a marketing company. And when me and my partner separated, I moved back East at 42 years old and moved in with my parents and set up a marketing firm in the fitness space, which was successful. I did that for a while and fell into education because one of my roommates from college was a high school principal. I wanted to talk to his kids about success and he said, "I could use another strong Black man in the building. I have a grant. I need you 20 hours a week to talk about success."
Grape Collective: You also worked at a Whole Foods wine shop?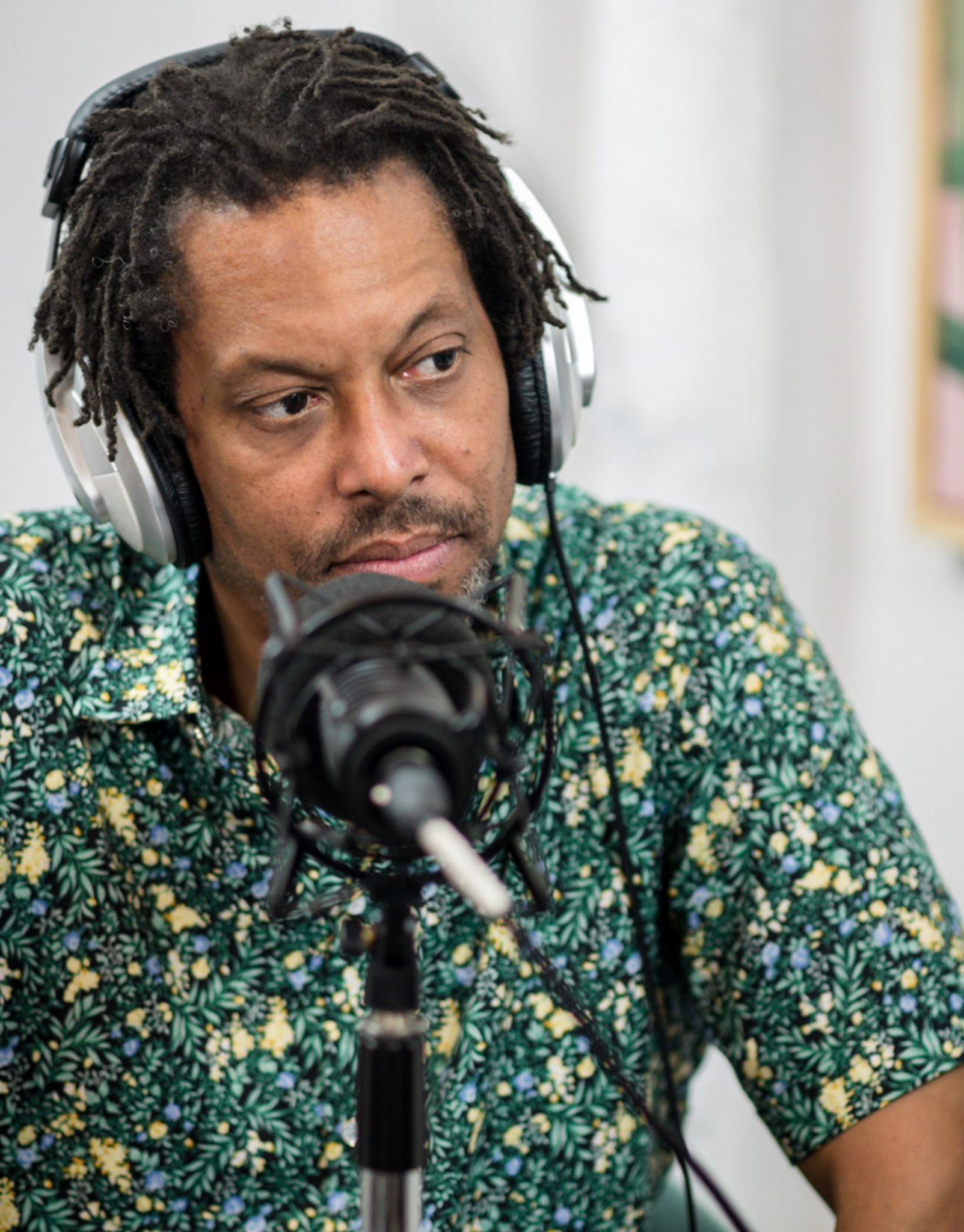 Towler: I did, even though some people just wanted to grab their Josh and go. And some people didn't think that I knew anything about wine because I'm Black. I had to drop the names of great wines that I'd had to get their attention.
Grape Collective: OK, so how did you come up with the name, Black Wine Guy?
Towler: I was helping a friend who is a chef and he said there's a big wine community on Instagram. A lot of the names were super funny. But there was the Nubian wine guy and I wondered if Black Wine Guy was available and it was so I took it. Back in the late '90s in California, there weren't that many Black people visible in wine. White people would say, "There's a guy, he's from New York, he wears glasses, he went to law school." They would say everything except who is that Black guy? I'm a wine guy and I'm Black so let's move on and talk about wine.
Grape Collective: You've lived quite a life, and all of your experiences inform your show.
Towler: I've lived 50 lives in 54 years. Everything just fell into place and things just built on each other. These different experiences. It goes back to the podcast, the ability to connect and build rapport. I'm always looking to connect with my guests. It's not going to be about wine. It's going to be what do we have in common -- in life or what book did you read. Being willing to go down those paths in a wine podcast because it's really story-telling over a bottle of wine is what has made it so successful and why people enjoy it.
Hearing people say that I'm a good interviewer means a lot but it also makes me work harder. I want to be as good at this as possible. I want to be known like, I want to say like Charlie Rose, but he's disgraced now, but like a world-class interviewer. I want people to say, "Wow, that guy does amazing interviews."
Dorothy J. Gaiter and John Brecher conceived and wrote The Wall Street Journal's wine column, "Tastings," from 1998 to 2010. Dorothy and John have been tasting and studying wine since 1973. In 2020, the University of California at Davis added their papers to the Warren Winiarski Wine Writers Collection in its library, which also includes the work of Hugh Johnson and Jancis Robinson. Dottie has had a distinguished career in journalism as a reporter, editor, columnist and editorial writer at The Miami Herald, The New York Times, and at The Journal. John was Page One Editor of The Journal, City Editor of The Miami Herald and a senior editor at Bloomberg News. They are well-known from their books and many television appearances, especially on Martha Stewart's show, and as the creators of the annual, international "Open That Bottle Night" celebration of wine and friendship. The first bottle they shared was André Cold Duck. They have two daughters.
Banner by Piers Parlett