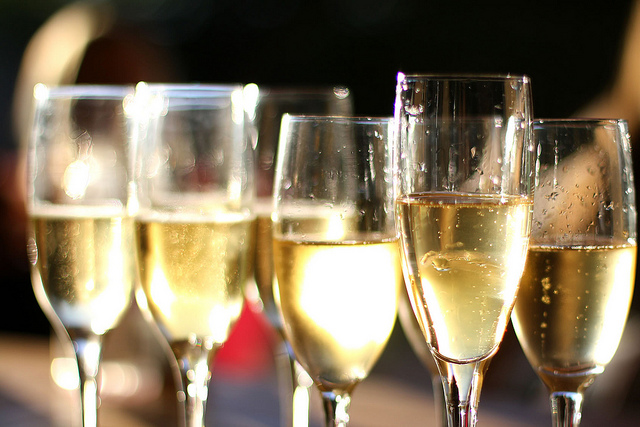 Anything that makes the production of high-quality sparkling wine easier and more accessible gets my vote, and it's happening in Oregon. Soon the Willamette Valley may be awash in bubbles thanks to The Radiant Sparkling Wine Company, founded by a former winemaker at Argyle Winery, Andrew Davis. The expensive equipment and lack of know-how has traditionally held people back from branching out into the world of fine sparkling wine, so Davis is offering not only a mobile bottling service, but also riddling, disgorging, corking, washing, labeling and packing services at ROCO Winery. Which happens to be owned by Rollin Soles, who cofounded Argyle back in 1987.
And with grower Champagne much beloved by sommeliers and wine geeks, Davis is hoping to harness that kind of excitement in the Willamette Valley. He explains"My goal is to create and foster a Grower Sparkling Wine Movement in the Willamette Valley working closely with wineries to cultivate uniquely Oregon sparkling wines of the highest caliber."
Which Oregon wineries would you like to see craft sparkling wines from their own vineyards?