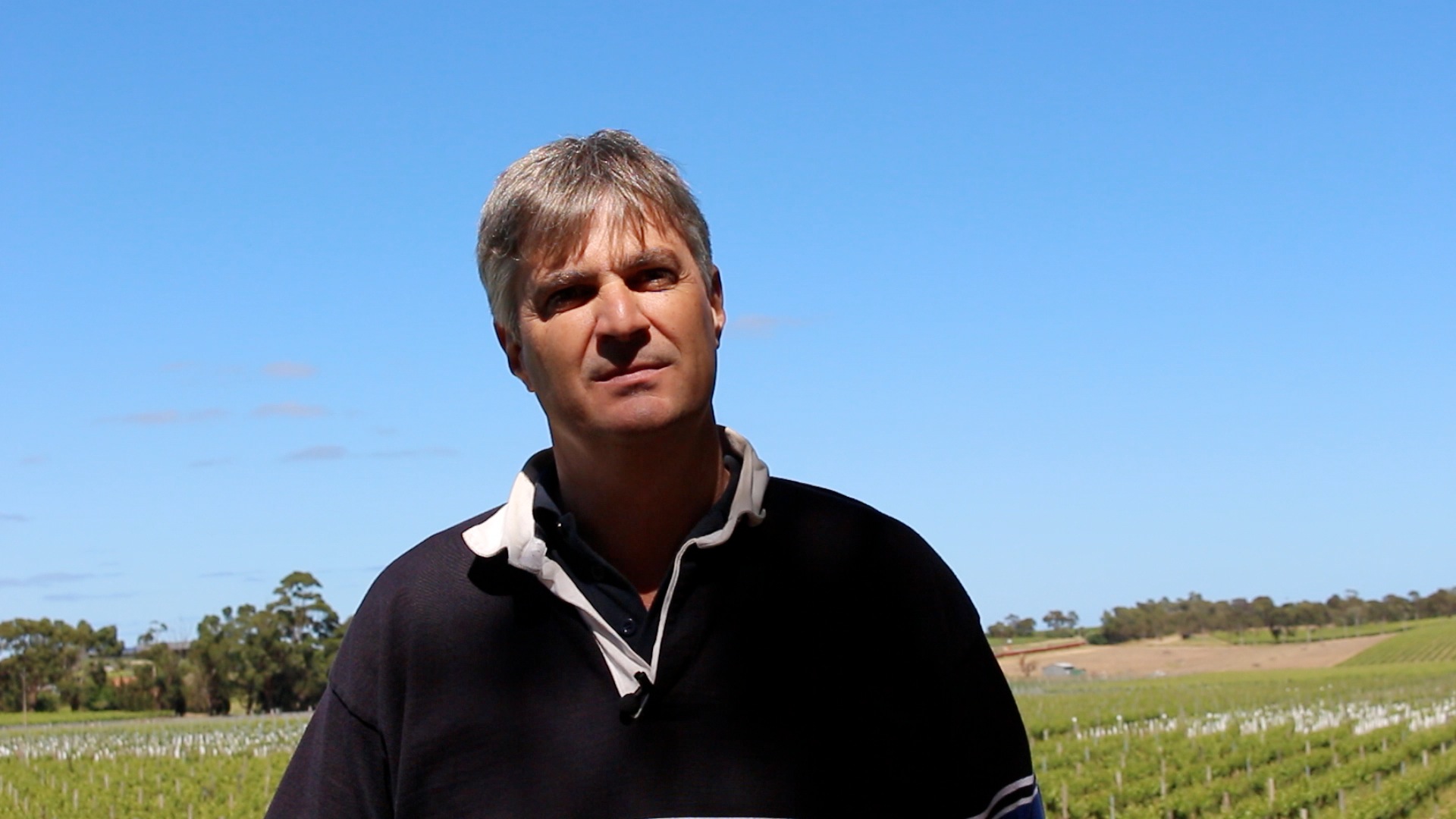 Wirra Wirra's vineyards were first planted in 1894. At the turn of the century the estate was producing acclaimed Shiraz that was being exported as far as England. By the 1970's it had fallen into disrepair when it was purchased by a flamboyant, fun-loving Australian called Greg Trott. One of Trott's eccentricities was the construction of a giant catapult which was built with the ambition of catapulting wine over to his neighbors fields in the hope that they would reciprocate. Trott died in 2005 at the age of 70. His birthday is still celebrated at each year at Wirra Wirra by catapulting watermelons in the neighbors fields. Paul Smith, head winemaker, talks about the spirit of Wirra Wirra.
"The name Wirra Wirra comes from an aboriginal word meaning from amongst the gum trees. It has an amazing history dating all the way back to 1894 when it was established by Robert Wigley. He learned to make wine with Thomas Hardy in the McLaren Vale and then established the winery. He passed away in the 1920's and another gentleman named Greg Trott bought the old ruins and armed with historical sketches went about rebuilding Wirra Wirra to the wonderful winery it is today.
Trotty was quite a gentleman, he was the sort of person who would make time for anyone. And he had a very simple philosophy in life:
'Never give misery an even break, nor bad wine a second sip.
You must be serious about quality, dedicated to your task in life,
especially winemaking, but this should all be fun.' Greg Trott
Behind me is a three story catapult. He (Greg Trott) wanted one made so he could shoot wine over to his neighbors and hopefully they would reciprocate. It captures his philosophy of life and that is about enjoying life, people getting together with great wine and food and for us to celebrate every day.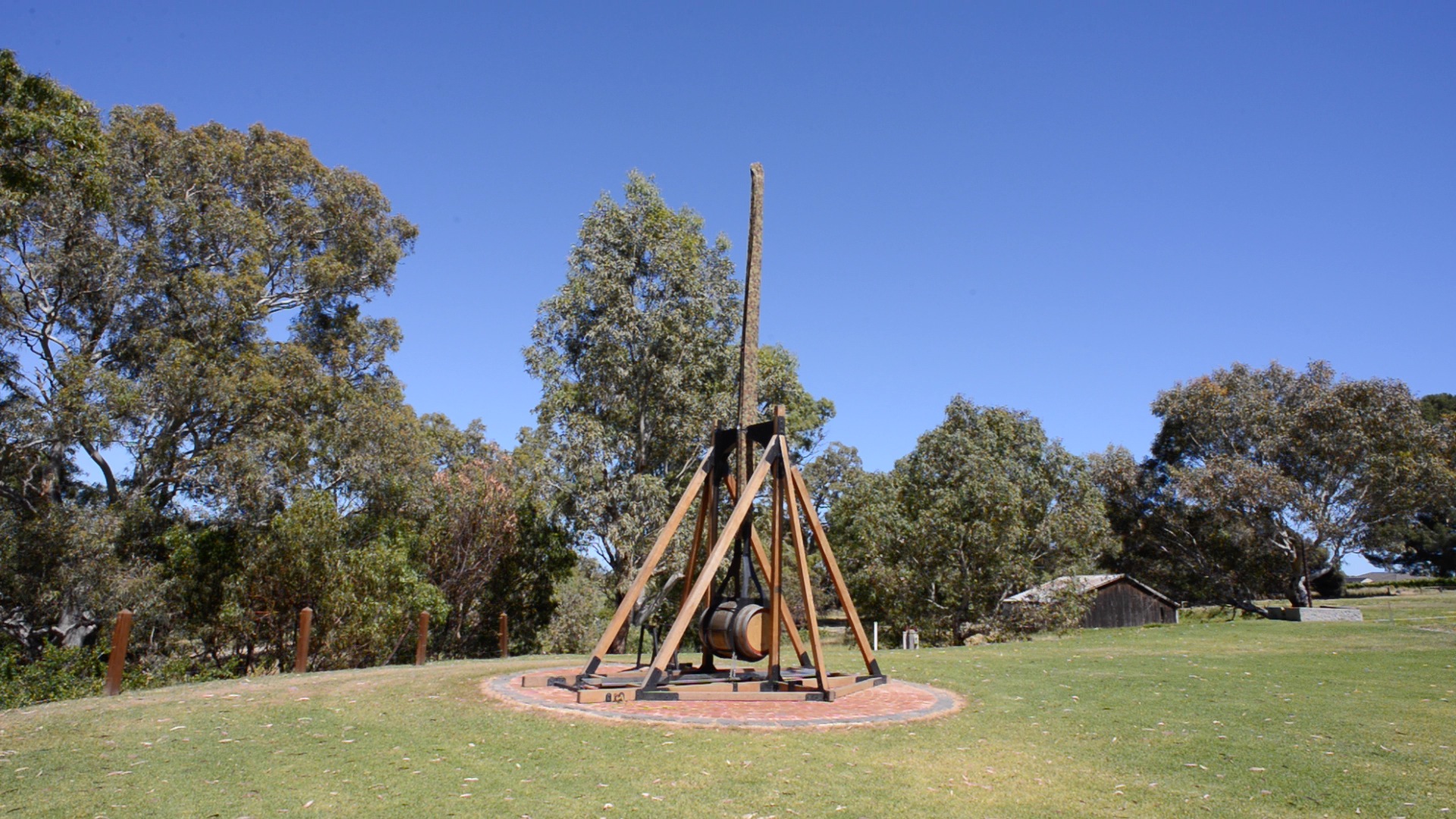 Our company owned and run vineyards are biodynamically managed. They have been for over seven years now, we were certified last year. It is really our business to change what we do. Our business got to a point where we said, look we are producing some very good grapes but will be able to continue growing grapes on these soils in 50 or 100 years. I think the honest answer was possibly no. So our business had to really reinvent itself. We had been growing grapes and managing them historically the same way for a very long time so it always puts you on the edge to change that.
The philosophy for us is number one by using these practices we will grow better grapes and ultimately it means great wine quality but secondly is is the honesty of knowing that in 50 or 100 years there will be a winemaker at Wirra Wirra, which I doubt will be me, but will be a viticulturist, grape grower who will say these vines - we are incredibly lucky to have them and they are producing the best of what we do."