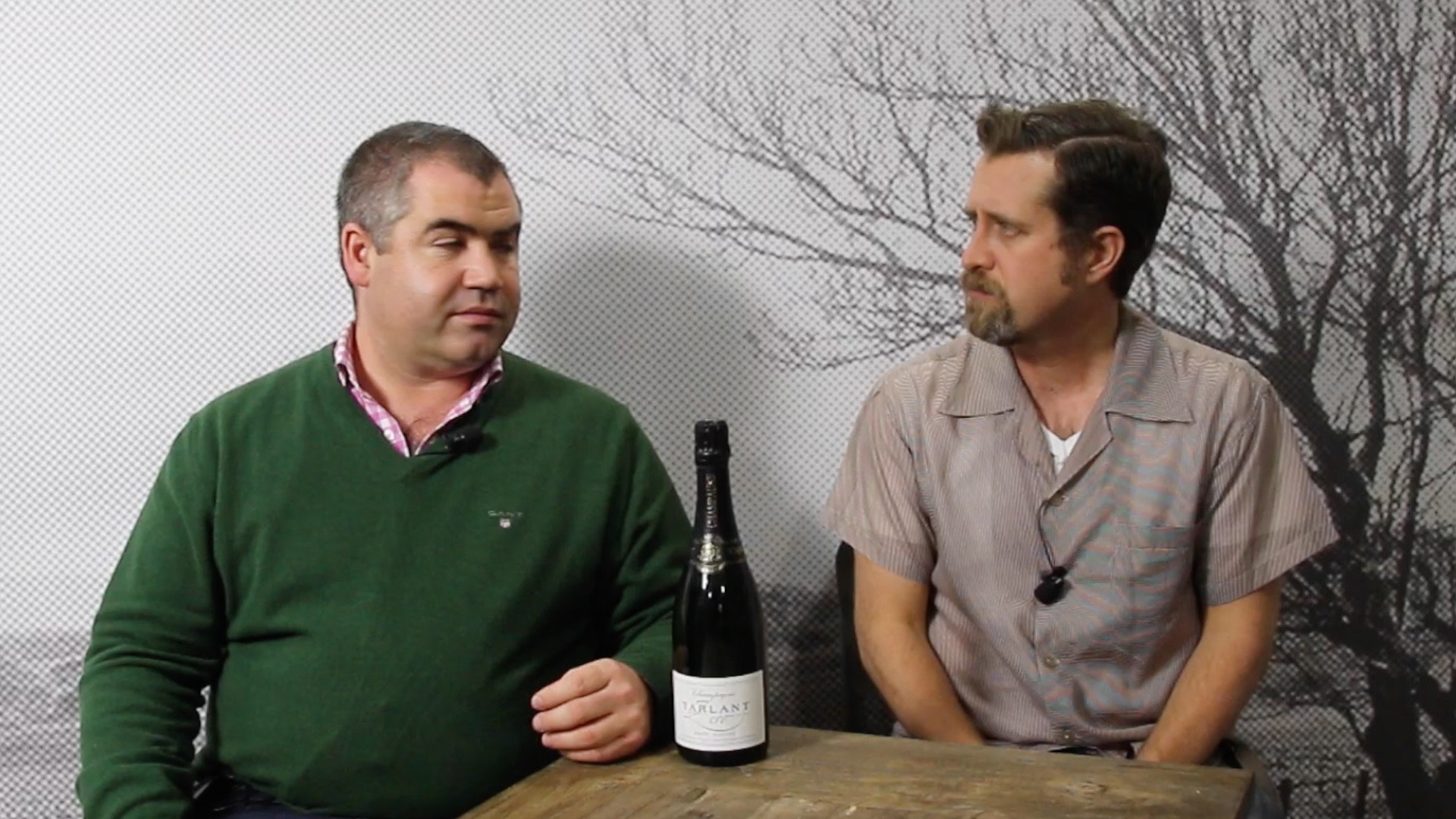 The Tarlant family has been a wine growing presence in Champagne since 1687, when Pierre Tarlant began cultivating the first vineyards in Aisne.
In the early twentieth century Louis Tarlant played a major role in the Champagne Revolution, when growers were able to protect the Champagne region and keep other sources of fruit out of wines labeled Champagne, leading to the establishment of the AOC Champagne region in 1927.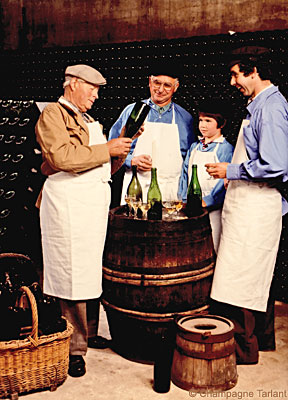 Today that passion for terroir-focused winemaking has transferred to 12th generation Benoît Tarlant, who is continuing the family tradition of making elegant terroir-focused Champagnes.
Grape Collective talks to Benoît Tarlant about the grower revolution and the push and pull of progress and tradition.
Christopher Barnes: Tell us about the history of Tarlant.
Benoît Tarlant: That's a long story! You know, I belong to a family that has been making wine and managing Champagne vineyards for 12 generations. I'm the 12th generation, and my sister and I are actually running the winery, and we are wine growers since 1687. It's who we are, we're still here, we still exist! We could have disappeared. We continue to do the job. It's still very human, very hands-on. We believe in those ideals, those values that we have to care for our vineyards.
I'm very lucky. My first winemaking or harvest was in 1999. That year, I was working with my parents, my grandparents, and also my great-grandparents. So imagine all that family history! It's part of the experience when you drink a bottle, it's also that human and family endurance through the ages with the history of Champagne. That's also why I'm here as a wine grower.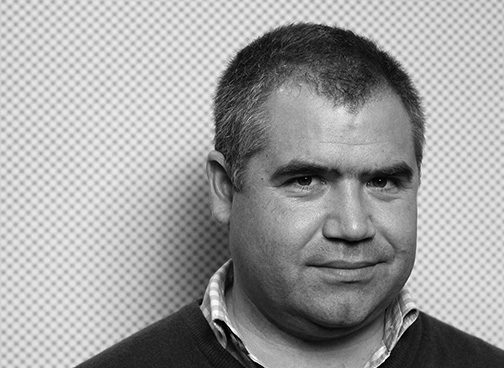 Were you always growing grapes and making wine?
It's like the history of Champagne. In the 17th century, in 1687, our job was wine growers, but the revolution, the French Revolution was not here. With the data we have it's our great-great-great-great-grandfather who was doing still white wine and then red wine in the 19th century.
It was only when my great-great-grandfather, Louis Tarlant began to make his first bubbly Champagne in the 1920s. Louis Tarlant, that's why we have a cuvée, also a namesake, Cuvée Louis. It's due to him as a pioneer that we say there is a grower revolution. My generation has an opportunity to do everything from the beginning until the end, and also to be quite precise and quite efficient, about going about our job.
For them it was a real struggle when you don't have strong enough glass or the machinery. It was only the big negociants who had the capacity to do sparkling Champagne. For Louis Tarlant to say, "I will do mine," it was real tough.
We live in a little town called Oeuilly, it's in west Epernay and you can see down to the valleys of Marne. In 1911, the paysans saw some ships with barrels onboard, coming from somewhere in France. Imagine the paysans, with no grapes, nothing to eat and then they see some, let's say counterfeit, not coming from Champagne—that made the Champagne Revolution. My great-great-grandfather, Louis was quite, quite involved, not fighting but protesting.
When a lot people think of Champagne, they think of some of the bigger houses; the Moët, the Veuve Clicquot. How is grower Champagne different from these types of Champagnes?
The size, first. We are something like an app, where you put in your bottles and you are like 0.0001% of Moët. I don't remember what percentage, but I think there are a lot of zeros. So size is first. It's the same region, we use the same grapes. We have the same climate. I can't change the climate. The same plant and the same climate. That's it.
That's it?
That's it.
Everything else is different?
After that there are some rules about how to grow vines, but it's just rules, something like pruning, but it's not so strict. The pressing is also regulated. There are some more regulations for the vinification but, just in the mind, yes, it's, because we are not thinking the same way. They are another world. it's a world which is becoming totally standardized and optimized just for financial reward, it's not my dream. I'm dreaming about a world with structural impact, where people are still getting together and not fighting each other. A world, which is not driven by distribution, where we are still human and here to exchange with all kinds of cultures— American and Chinese, Japanese, Russian and a little French. We can get together and we can be very friendly. That's why wine is so much fun. When you do that from a multinational aspect ... Well, there, how can I say it?
It takes away a little of the humanity….
Its a small system, it's a system which arose from a point of view. It's still an agricultural product. If you have an industrial point of view about an agricultural product, there are some places where you can disagree.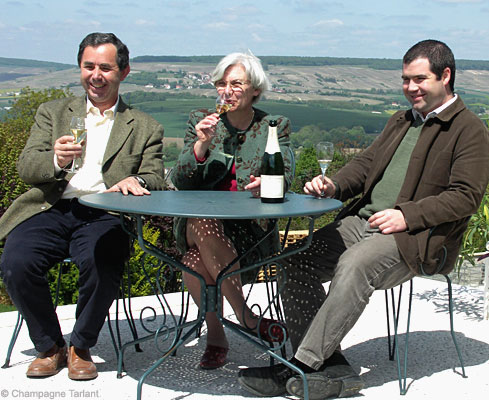 These larger houses buy grapes from a lot of different places and blend them in order to make wine, from year to year, that's as similar as possible, so that when people taste a bottle of Moet or a bottle of Veuve, there's consistency. They know what they're getting. You are growing grapes that are made in a specific year that are influenced by the soil and the climate of that specific year. How is that variation from year to year with your wines?
Variation, again, it's like variation belongs to life. I'm not a big fan of some big, big production because I don't like standardization. I know what I like, I know what I dislike, I know what I expect as quality. For me, quality is not always making the same thing. It's even totally the opposite. Of course, this one for example, this one is the '08 base. It has a nice, crispy finish. I know that the mid-palate will be more textured because '08 was a wonderful year. But the one previously was the '07 base, '07 was more classic, but a bit more precise year, better pH. It will be more floral, more elegant, more detailed.
The base ID is the same, but after, the expression can be a little bit different. You have people who are ready also to be confident with our job, of this agricultural job and if they want the data, if they want the things they can check on the back. After, they know that what we are doing, they should be quite certain of a certain level of quality.
When you were younger, did you always know you we going to join the family business and grow grapes and make Champagne?
When I was younger the vineyards were like a playground. Some kids have a playground, they have sand and they make sandcastles, I was playing with the branches from the vineyards or with leaves. No, I didn't know that I would become a wine grower. My parents never told me you have to be wine grower. They said, "Do your studies, be a teenager and you'll see." We lived in the domain, on the estate. We were never far away from what was going on.
Until the age of 19 or 20 years old, all my friends were also searching for what they wanted to do in life and I tried to figure it out too. Okay, at home there are also some funny things like being involved in viticulture. After a while I said, "That's not the worst job in the world." I like being in contact with nature and I also like to share, it's not just a liquid, it's also something that gives people pleasure.
I imagine it's also why I like to work in the wine business, it's because we're not only selling 12% alcohol, but health, just giving people pleasure at one certain time, ready to share with friends.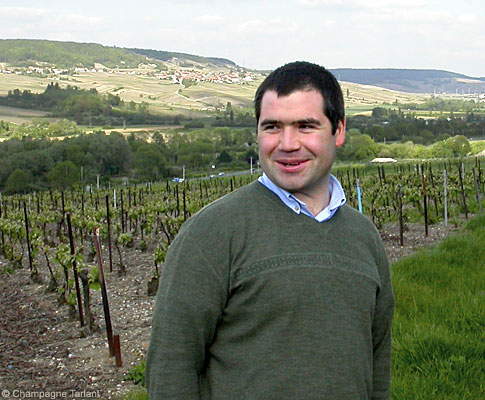 Your family has a long tradition in Champagne. When you took over, what is the pull and push between tradition and modernity? Tradition and change? How do you balance that?
Well, that follows the previous question with, how did I decide to become a wine grower. I didn't just say, "Okay, we work." I spent two, two and a half years just traveling all over the world visiting vineyards. From the Pacific to South America, to North America. Mostly all of Europe; east, south, and Champagne in France.
To understand Tarlant and what we do now, it's a mix of that, it's a mix of tradition, of family passing through, of long history and also all the society that, for me, when people tell me it's impossible, I say, "No it's not impossible. It's just impossible for you today. On the other side of the planet, it's working for one reason or one other reason; it's possible. So let's try to imagine, not to put up any barriers." That's why when I create champagne, I always think that way.
It's not that I don't like mainstream Champagne. I always like to go to some new areas, to search, to make a new taste landscape. I am fortunate to have a long family history, which means I learned how to produce classically, Champagne the old style way, with my grandfather. That's how I learned, not just from reading books and not just being taught by a teacher.
In terms of Champagne as a region, the climate has changed over time, isn't it little hotter now?
Hotter? If we consider the timing of the harvest, yes we are a bit earlier. We cannot say it's a huge change. I had two harvests which began in the month of August and the last time it was done in August, by my great-grandfather, it was 1947. Between that, the gap is quite, quite high. I'm not expecting to have more storms, hail, or more frost. When it is like that, you're job as wine grower is to go with the climate.
It's in our DNA, we never work without thinking about how the weather will be the next day. Any time, maybe not winter, winter the vineyard is quiet, so we are quiet, like the vineyard. I'm like a bear. Yes, in 2013, our harvest, began in October and finished in October. It's how things are evolving, but it's not concretely much warmer.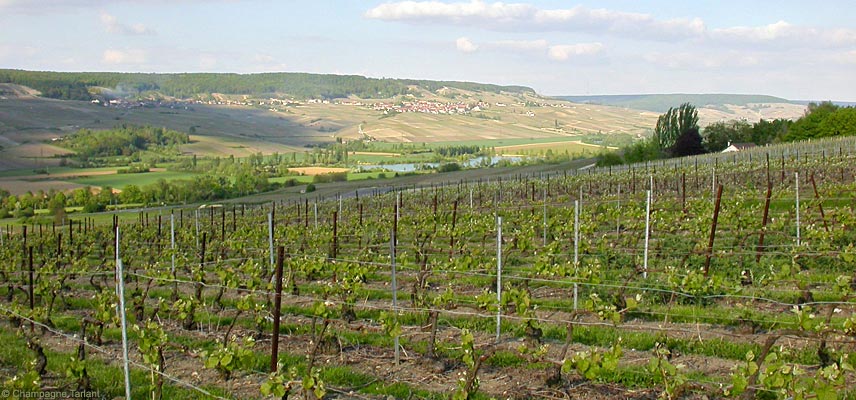 Talk about the terroir of your estate.
Terroir, it's a little puzzle. I'm living on the hill, in a small village of Oeuilly. Oeuilly has a lot of vowels, even for French people it's difficult to pronounce. It's 10 minutes west from Epernay, along the Marne River. You have the slope and on the slope, deepening the altitudes, you get different types of soil. On the top of the hill, it's more like Spanacian, that's clay, limestone but much better for the black grapes, like Pinot Noir and Pinot Meunier. Then you go a bit further down and you get more friable calcareous with also sea shells, which have good drain-ability. On the bottom, it's more chalky, like chalk you can write with, which is more spongeous, which identifies greatly for the way the water is regulated for the vineyards. On the west side I have strange stuff, which is called les sables, very sandy.
On the other side of the village, it's more flintstone. My job as a wine grower is really to see how vines are growing and responding differently compared to each different spot. As a Burgundy maker, I'm like that. I'm really keen, I really want to do the press vinification separate by region. Okay, blending belongs to Champagne, but before doing a great blend, you should be able to be more precise on its origin. After, you can walk more precisely.

Talk a little bit about your philosophy of viticulture.
Again, if you want to make a good grape, what is it? It's a grape that's not just a content of sugar, nicer, just as a proportion of acidity, it's how this grape is by it's evolution, it gets different aromas, taste, texture. I do believe we should use more alternative methods, not to ask too much of the vineyard but just let it grow well. A vineyard which is having more regular growth will achieve a wonderful maturity.
Not just the sugar, sugar yes, but also the grape acidity. They keep a lot of different aromas potential and at the end you will feel much more confident in making the wine. Try not to use any herbicides, pesticides like coming from some other multinationals. But that's another story.
After harvesting the grapes, which you treat with a passion, you bring them into the winery. What's your philosophy with the winemaking piece of it?
Winemaking, I told you how I learned to do winemaking. It's the simplest, the best. Which means taking care of the grapes, but precisely. Grape pressing, no, if we can avoid it, we do. I had the chance of using a three level cellar, so we can use more and more gravity. Barrel fermentation, that's what we do for three quarters of the production. Some after in steel tanks. A few trials in clay amphorae, so that's the three type of content we are using to do fermentation. Indigenous yeast for the first fermentation.
My father was already doing Brut Nature (their non-dosage wine where sugar is not added) in the '80s, which was not actually a trend. For us, it's part of who we are. We grew up with Brut Nature ideal and my choice, when I came in 1999, was to say Brut Nature will become our known vintage. All those little efforts, from the vineyard to the vinification, are to achieve a Champagne which will not need any extra sugar from cane, from beet, from grape sugar, to be pretty. Just the original sugar should be enough to be drinkable.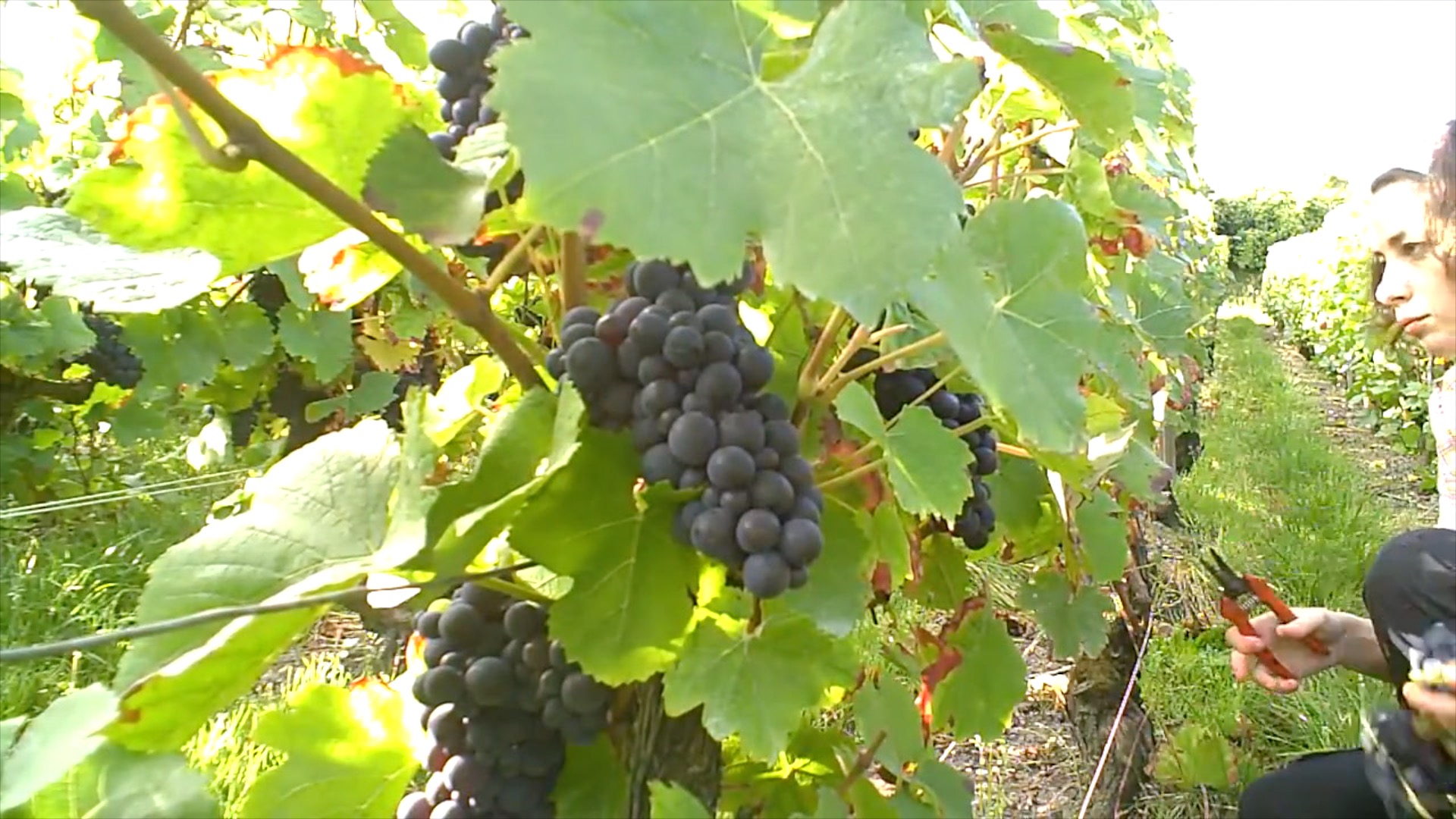 You're not using dosage?
Yes, that's right. It's not because I'm not literally allergic to dosage. It's an extra Brut with 1.82 grams, that's supported.
Yes.
I feel that we shouldn't think by default we must have dosage. I do feel that if we want to get real, more direct, distinctive tastes, having no barrier, no frontier, then going without the sugar is better. It is a different and more direct expression. After, you can see some people who prefer some sweetness from sugar at the end. Why not? With us, with Tarlant, they can go surely with something balanced. That also, for Brut Nature, which are too shy, too small, no, no, it must be a real wine, taste rich and smooth and balanced. Finishing bone dry, crisp with a lot of energy.
There are different styles of Champagne, different producers, both grower and the more industrial Champagnes. If you were to describe your wine to somebody who was not familiar with it, how would you describe it?
That's easy, two words; generosity and purity. Generosity means not just something a bit too inside. It should enhance its characteristics, if it's more on the fruity side or the floral side, more wild aromas or more fruity aromas.
(Homepage banner by Piers Parlett)