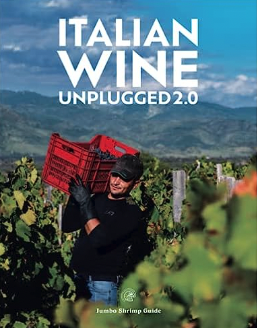 As wine lives, breathes, and evolves, so must wine study books change over time. The best reference books about wine reflect this natural evolution with updated editions that add to an original wealth of material.
Italian Wine Unplugged 2.0 is a second-edition book that builds upon the success of Italian Wine Unplugged Grape by Grape, a study guide for students and lovers of Italian wine that debuted in 2017. Compiled by a team of wine experts and educators, the first edition quickly became a benchmark and has been used as the core textbook for the Vinitaly International Academy (VIA), a leader in Italian wine education.
As its subtitle, Grape by Grape, suggests, the first edition focuses on Italian grapes, specifically 430+ indigenous varieties. Within its pages, you will find all the well-known varieties like Sangiovese and Nebbiolo as well as the obscure, hard-to-pronounce grapes such as Susumaniello and Vespaiola. The book is straightforward and very useful, yet I felt the information would be more compelling if it dug deeper into each grape's historical, cultural, and territorial background. So when I received a copy of the book's second edition, Italian Wine Unplugged 2.0, I was happy to see that the new edition, updated and reorganized, delves more deeply into the wide range of factors that shape Italian wine today: history, regional culture, science, geography, geology, and climate.
No longer subtitled Grape By Grape, the new edition is divided into three parts: Science, Geography, and Grape By Grape, and it provides students with a multi-layered approach to tackling the challenging subject of Italian wine. Most notable is an invaluable chapter that has been added by expert oenological scientist Attilio Scienza, who relays his groundbreaking research on the origins and DNA of Italian grapes.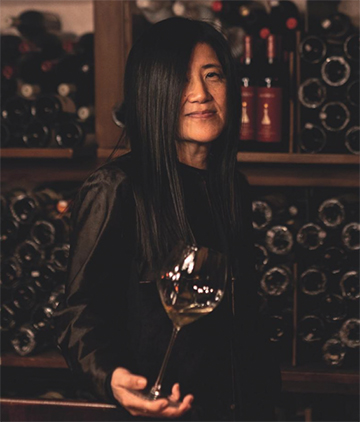 Additionally, the new version discusses benchmark wine producers for each "must-know" grape variety, making it easier for students to source representative examples of regional wines. The book's updated and colorful appellation maps give readers helpful visual guides, and there are suggestions for food and wine pairings that bring wine knowledge to the table each evening.
A word from the Publisher and Managing Director of Vinitaly International, Stevie Kim:
This book is a truly collaborative effort, one that has been inspired and shaped by an international community of Italian wine lovers who, in many cases, have spent a lifetime studying and enjoying Italian wine. And that's really who this book is aimed at – those who are studying or are simply passionate about Italian wine and want to get deeper into the subject. In addition, we had our own team of in-house editors, educators, and designers working on the project, as well as Professor Atillio Scienza, who provided academic clout with his depth of knowledge and cutting-edge research. We hope everyone finds something to learn from this second edition, no matter where they are on their Italian wine journey. Cin Cin!
-----------------------------------------------------------
Italian Wine Unplugged 2.0 is available for purchase on Amazon.