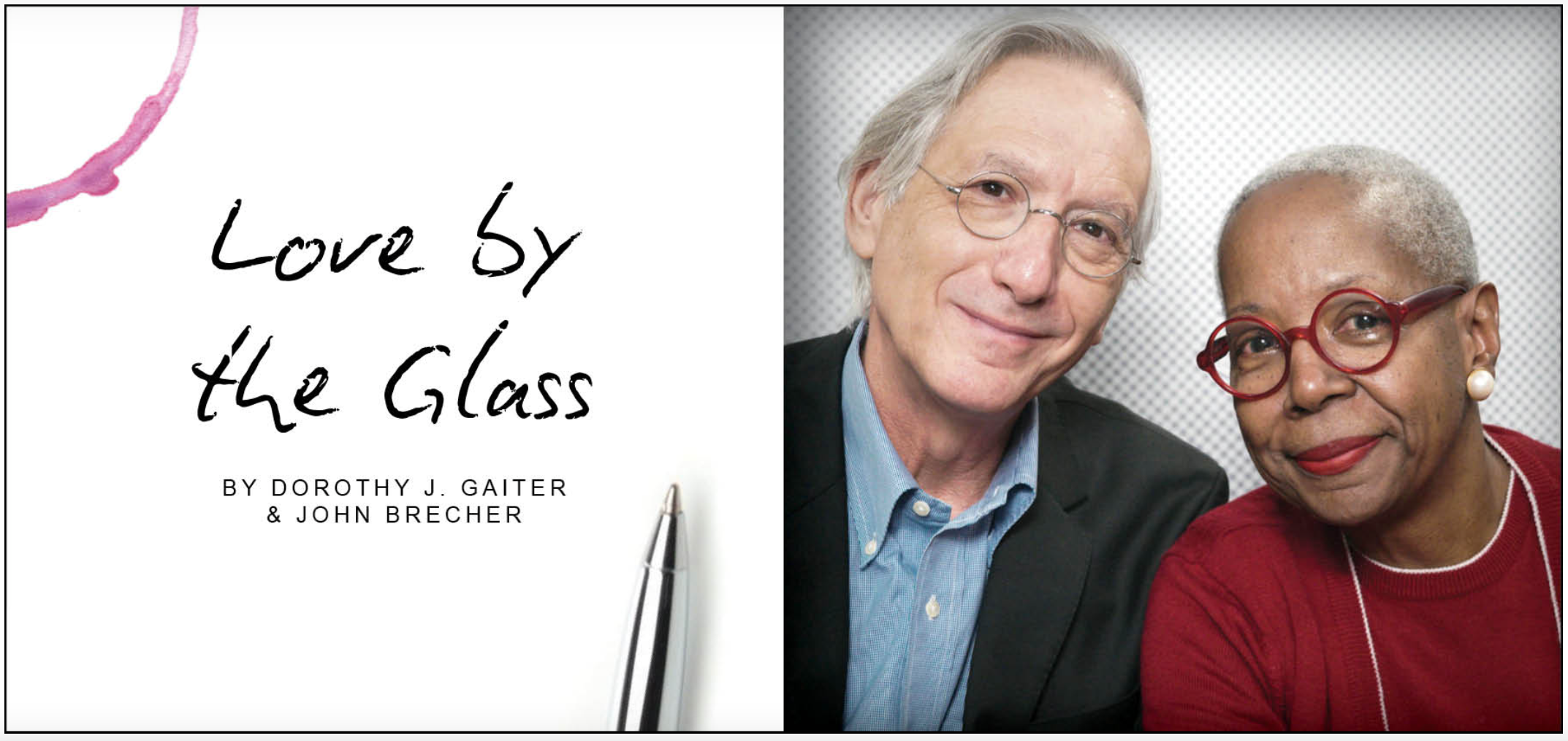 Has this ever happened to you? It's summer. You need a pleasant, thoughtful, inexpensive white. You just realized you don't have anything in the refrigerator and your usual wine store seems too distant in the heat. You go to the so-so store in the nearby strip mall, or the supermarket, and get…what, exactly?
In our case, and this has been true for many years, we go straight for informal white Bordeaux – more-expensive white Bordeaux can wait for another day -- and pick up the youngest we see. We're always surprised and pleased to see that even mediocre stores offer at least a few. These wines, simply labeled as Côtes de Bordeaux, Bordeaux Blanc and many others, are some of the best deals on the shelf. And we just found a new co-favorite.
Back in 2016, Dottie wrote about a wine called Château Haut-Rian. At a tasting, she had run into Michel Dietrich, who founded the winery with his wife, Isabelle, in 1988. Dottie was so crazy about the wine that she enthused to John about it. We bought a case, which was then about $11 a bottle, and it became our house white. We've been buying it for so many years that there's been a generational change: Michel and Isabelle retired in Rions and the winery has been managed since 2019 by their daughter, Pauline Lapierre Dietrich, who received an oenology degree from the wine institute in Montpellier in 2017.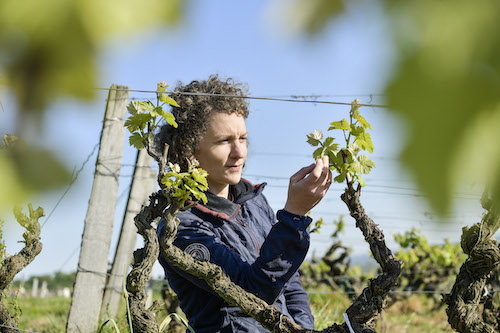 We pay about $17 now. Its appellation is simply Bordeaux Blanc and it's 60% Sémillon and 40% Sauvignon Blanc. "We are true Sémillon lovers," Pauline told us, adding that the winery is converting to organic. And even though it's lovely as a sipper by itself, the zing of the wine also pairs beautifully with food, even lobster.
(Pauline Lapierre Dietrich)
Meantime, we just had another that turned our heads. It was Château Haut Colombier (Vignobles Chéty), from the Blaye Côtes de Bordeaux appellation, and is made from organic Sauvignon Blanc, Sémillon and Muscadelle. The first two are most common in white Bordeaux, but Muscadelle is widely used as well. It was pretty much love at first sip, especially because it was the same low price as the Haut-Rian and the same reasonable alcohol level (12% vs. 12.5%), which we appreciate in summer. We liked it so much that we decided to have a blind tasting of the two to determine which we'd buy a case of next.
So we ordered a mixed case for our taste-off. We knew we'd drink these as our house wines no matter what, and the case discount brought the price down to about $15 a bottle. We put the wines into brown paper bags and then put a third inexpensive white Bordeaux, one we have also liked over the years, into a bag as well. As we have often said, wines are more interesting and complex when tasted against their peers. What would we discover?
One fell out of the running quickly. That left two, which turned out to be the Haut-Rian and the Haut Colombier. They were both 2021 and both excellent – fresh, clean, focused, with mouth-watering acidity and minerality. We went back and forth and ultimately couldn't really choose. We described one as "complete." It was vibrant and filled with memories of our Persian lime tree in Miami, and also offered some nice depth. This turned out to be the new kid for us, the Haut Colombier. The Haut-Rian was fermented solely in stainless steel, with some lees stirring that lent it a lovely texture, while the Haut Colombier got a small touch of oak that gave it some spice. We'd buy either again in a minute.
We then got into touch with Olivier Chéty, the winemaker for Haut Colombier, who talked about Muscadelle, organic farming and how to make your own path while respecting the past. He owns the winery with his brother, Emanuel. If it ever crosses your mind that a $17 wine cannot be the result of the same kind of vision and care as a much more expensive bottle, here you go.
GC: You are the winemaker and your family owns the winery, correct?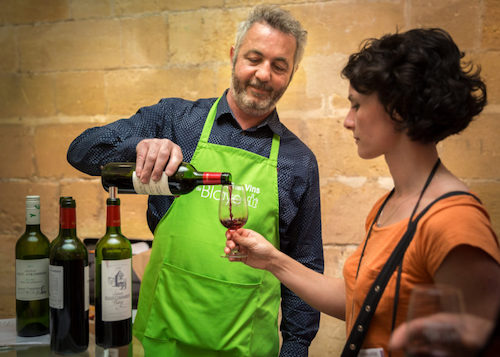 Chéty: Yes, I am the winemaker. Our family has been winegrowers for several generations. I settled here in 1995 after my studies when our neighboring winegrower, a hunting friend of my dad who had no children, offered us his property, Château Haut Colombier. Since then, we have been renovating the buildings, highlighting our best terroirs and diversifying our grape varieties, such as the contribution of Muscadelle and Sémillon in addition to Sauvignon.
(Olivier Chéty with guest, credit: Blaye Côtes de Bordeaux)
GC: The label says the wine is 10% Muscadelle but the tech sheet says 30%. Which is correct? In any case, can you tell us what Muscadelle adds to the final wine?
Chéty: The Château Haut Colombier Blanc 2021 vintage contains 10% Muscadelle; depending on the year, the percentage may vary. The Muscadelle brings a side of floral aromas that we like, which makes it more of a festive aperitif wine.
GC: The wine is made from organic grapes. The whole process of making a vineyard organic and getting it certified is time-consuming and expensive. Why did you do it?
Chéty: We started our conversion to organic farming in 2011. We made this choice to benefit our children and our neighbors, and to be in harmony with nature as best as possible. We seek to cultivate living soils and wines that best reflect the expression of our terroirs.
GC: We think of white Bordeaux like yours as lovely in youth. We are also guessing it can age well. Have you had an older bottle of your white recently? Could you describe how it looked and tasted?
Chéty: A: I think this white wine can age at least 4-5 years, but I haven't had an older vintage until now. It's an experience I'm going to try!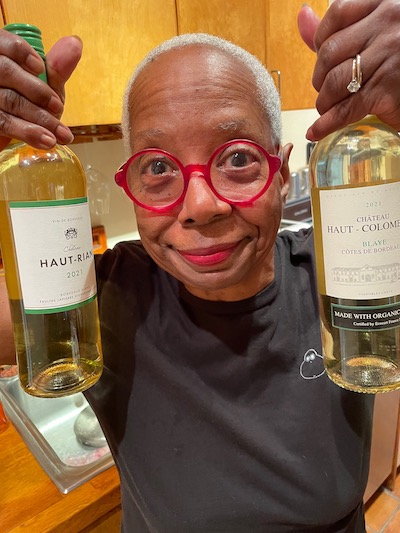 GC: On your website, you say that even though you are heirs to a long family heritage, you are not bending under the weight of the tradition. In what ways is your winemaking the same as past generations and how is it different?
(Dottie with Bordeaux)
Chéty: Our father's vinification was traditional, and we wanted to bring more precision by no longer carrying out systematic manipulations. That is to say, we conducted a lot more tastings: grape tastings twice a week to determine the best harvest date, daily tasting during the vinification, and so on — all this to be attentive to the wine, and not to do too much manipulation that could harm the wine.
GC: Finally, there have been so many disasters in wine regions all over the world recently -- floods, COVID, hail, drought. How have these affected you?
Chéty: Like everyone else, we were also affected by various disasters, frozen in part in 2017 and 2019, and hail in part in 2018. COVID made us lose markets that we are regaining little by little. We're trying to bounce back by offering complex wines that appeal to consumers due to their blends and elegance. For drought, I think that by having living and therefore more permeable soils — and by plunging the roots of the vines in plowing — the vines will suffer less in hot years.
Dorothy J. Gaiter and John Brecher conceived and wrote The Wall Street Journal's wine column, "Tastings," from 1998 to 2010. Dorothy and John have been tasting and studying wine since 1973. In 2020, the University of California at Davis added their papers to the Warren Winiarski Wine Writers Collection in its library, which also includes the work of Hugh Johnson and Jancis Robinson. Dottie has had a distinguished career in journalism as a reporter, editor, columnist and editorial writer at The Miami Herald, The New York Times, and at The Journal. John was Page One Editor of The Journal, City Editor of The Miami Herald and a senior editor at Bloomberg News. They are well-known from their books and many television appearances, especially on Martha Stewart's show, and as the creators of the annual, international "Open That Bottle Night" celebration of wine and friendship. The first bottle they shared was André Cold Duck. They have two daughters.
Banner by Piers Parlett