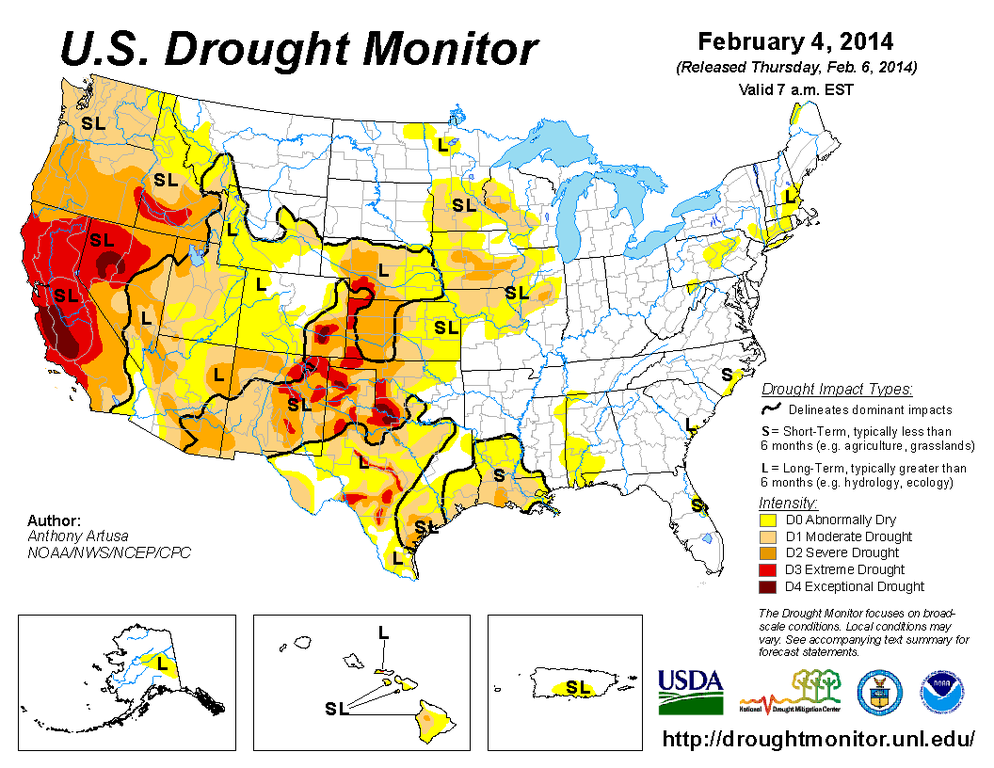 Plenty of articles in the wine press regarding drought in California and how it is already affecting grapevines, as well as what it might mean for the 2014 harvest. But Ag Alert provides some much-needed perspective by talking to the farmers whose livelihood is at stake. As writer Christine Souza points out, its not only the crops, including grapes, that are stressed.
Stacy Gore, California Farm Bureau Federation Rural Health and Safety Committee Chair and a farmer as well, explains, "The stress for me is, I'm not going to pull in as many total dollars for my family. If I run the rest of my life pretty efficiently, I think I'll be OK, but I don't know about those seasonal guys that I am unable to hire this year. We've got to watch out for our friends and neighbors. If they are feeling down, give them a word of encouragement."
"We in agriculture talk about taking care of our families, our communities, our schools and other responsibilities, but don't ignore yourself," Gore said. "You've got to start with you first. You've got to take care of your health."
Farmers are banding together to take care of each other's mental health in person and online, creating a Farmer-Rancher Drought Forum on Facebook. The mission of this social media group is to "...create a place for farmers and ranchers - and those who work with them - to post information, questions, observations and resources for dealing with drought."
As Colorado State University Professor Robert Fetsch, who has researched how drought impacts farms and families, notes that farming is in the top dozen of all professions when it comes to levels of stress. And the sources of stress for rural families are mainly from financial and business challenges.
Thank you to the California Farm Bureau Federation for making this information available and shareable.