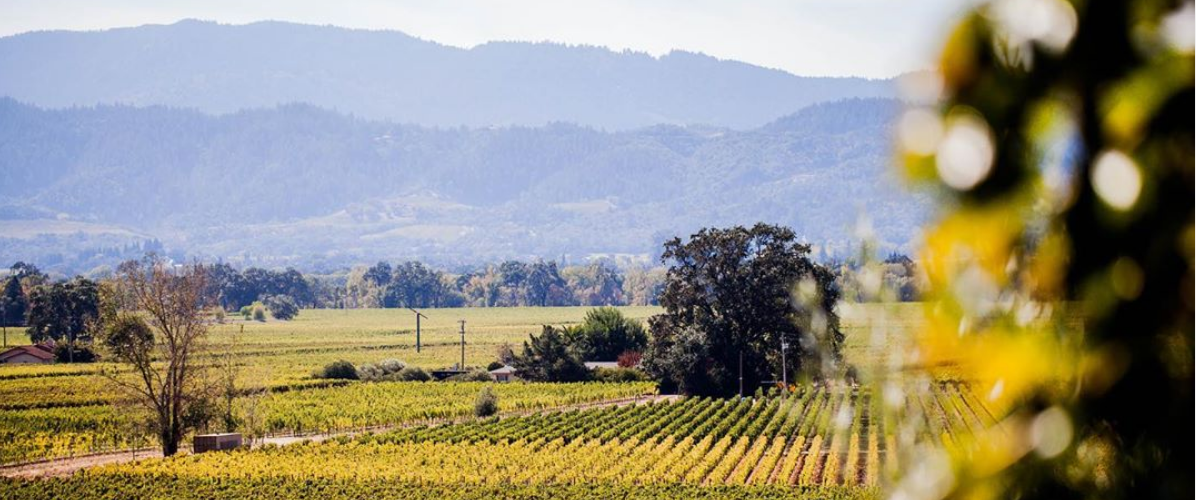 After spending many years working in the software industry, Dave Miner embarked on his journey into winemaking by moving to Napa in 1993 to help his uncle, an Oracle co-founder, run his winery Oakville Ranch Vineyards. He worked at Oakville Ranch for five years before deciding with his wife Emily to establish Miner Family Winery in the eastern hills of Oakville in Napa Valley in 1996.
Miner Family Winery makes traditional Napa style wines such as Cabernet Sauvignon and Chardonnay but has become well-known for its production of Viognier. Dave Miner, who had a love of Condrieu, the classic representation of Viogner in the Northern Rhône, at first stumbled upon the varietal's potential to thrive through a happy accident, but it soon became his most popular wine. Today Viogner represents his largest production wine which is unusual in the Cabernet and Chardonnay-focused world of Napa Valley.

While there are fewer and fewer family wineries today in Napa, Miner Family Winery has continued to prosper. In 2004, a Bordeaux-style blend called Oracle 2001 was judged by Bon Appetite Magazine as "one of the top-five American wines of that year." In 2007 Miner Family Winery's 2004 Wild Yeast Chardonnay was featured at a White House dinner. And today, as a result of Dave Miner's ambition to preserve the land and environment, the Miner Family Winery runs entirely on solar power.


Grape Collective: Dave, tell us a little bit about the history of the family estate.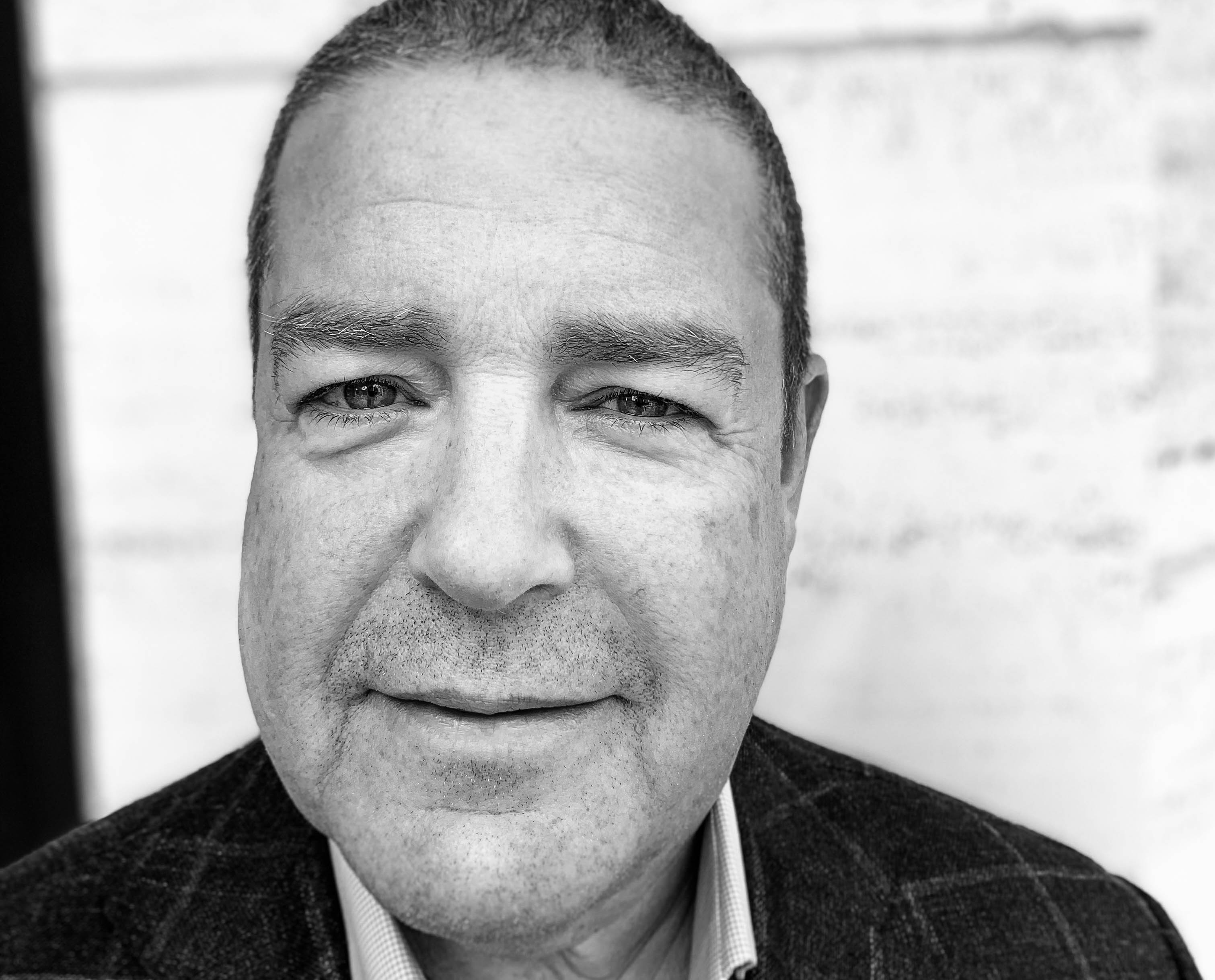 Dave Miner: Miner Family was started by my wife and I in about 1996 and prior to that, I worked for my uncle Bob Miner who had a label called Oakville Ranch which we started in the late '80s. So we have vineyards in Oakville and since then, additionally, we've added a little more in Oakville and a little bit up on Howell Mountain and then we buy grapes from growers all over Northern California now.

As we've expanded, we bought a winery with a tasting room in 1996. So as we've expanded we started buying grapes from different growers from very specific vineyard sites. So Pinot from Santa Lucia Highlands, Viognier from down in Paso, Sangiovese up in Mendocino, some Rhône varietals in the Sierra Foothills and then various vineyards around Napa as well.

And how has the business evolved over time?

Well, I mean, it's changed in a lot of ways because there's a lot of corporatization going on but typically, our wine style hasn't really changed much. We kind of do what we love doing and the way we want to do it and we don't really chase trends very much. The trends have changed obviously, but we just kind of keep our head down and focus on what we like to do which is more balanced wines from really good vineyard sites.

The distribution game has become much more difficult but our direct sales have increased a lot. We still get a lot of foot traffic in Napa so those things are still kind of growing apparently, so happily.


You talked a little bit about how styles have changed. I think in the '90s and 2000s there was this sort of thought that the Napa wines have become a little too extracted. There was a reaction to that and a counter style where people were making leaner, more, they would call them, European style wines or lower alcohol wines. How has that evolved and what is your opinion on it?
(Photo: Stagecoach vineyard)

I mean, I think in general there are still a lot of wines out there that for me, for my taste, are a little more extracted than I would like. Lower alcohol is kind of a different story. I don't know that there's very many people making much lower alcohol wines. I think one of the problems we've always had is it's a hot climate so we've always struggled with making balanced wines without letting the alcohol get too high. Just in the time that I've been doing it, we've fluctuated between the upper 13s to mid 14s but we try not to let anything get much higher than that. And for me, if it's not aldehydic and it doesn't taste that way then we're good but I think that style still exists.

Our Chardonnay styles have fluctuated a little bit over the years, less new oak, try to get a little more balance in there, but we also try to pick from cooler vineyard sites so that is always a key to me, to keep good acid in the wine. I can't really speak for what other people are doing these days with Chardonnay because I just kind of focus on what we do.

You talked a little about your philosophy of farming and your philosophy of winemaking...

Well farming we've always focused a lot on sustainable farming, not necessarily 100% certified organic because sometimes that's a little restrictive for certain things but we work with different growers so some of them are more biodynamic focused and some of them are more sustainable but we always want to avoid pesticides and herbicides and be clean about how we farm.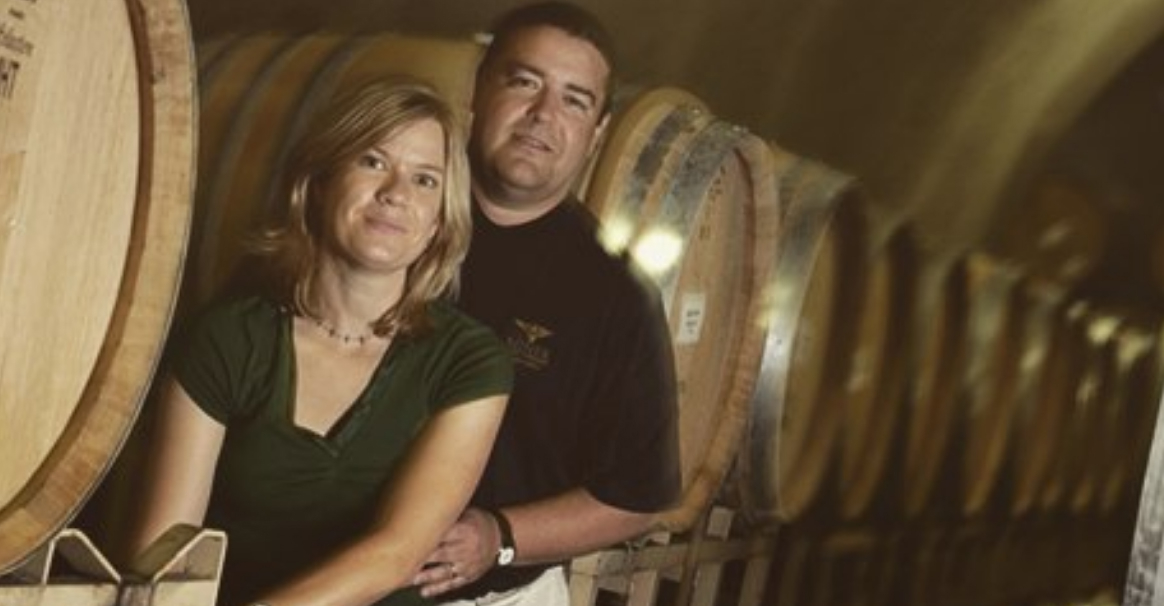 And vineyard locations are kind of a central to me so if I can't really find the right spot for Viognier then I'm probably not going to make Viognier so those are really critical decisions but I think over the years, we've found great spots and we continue to work with the same guys and get consistency.
(Dave Miner with Miner Family Winery co-founder Emily Miner, who lost her battle with lung cancer in 2011. In 2016 as a tribute to Emily and to continue the fight against cancer, the winery created Emily's Cuvee and donate 10% of consumer sales of Emily's Cuvee to the V Foundation for Cancer Research)
In terms of winemaking, I'm a little bit of a traditionalist. I like to be really authentic with varietals. Obviously you have to consider where you are and the weather and the climate so you can't necessarily make Viognier in California the same way you do in Condrieu. However, I think by not doing what they do in Condrieu, we make a wine that's more similar stylistically because we're keeping the freshness, keeping the acid, no wood, no ML, things like that. So, I don't want to turn something like Viognier, Sauvignon Blanc into Chardonnay because I make all of them and I want them to be distinctive and have a good varietal character and balance as well. So essential. So we want fruit, we don't want too much of any one thing, we want acid, we want something that's lovely right out of the bottle and also goes well with food and maybe has some ageability as well.

You talk about Viognier. It's not one that people in California generally jump on. How did you pick Viognier?

We actually stumbled into it, honestly. In '96, when we opened the winery, we had a full tasting room then and I didn't really have enough wine at the time to be open everyday so we started looking for stuff where we could sell for a reasonable price in the tasting room, that people would enjoy drinking and a guy showed up with some Viognier that my winemaker Gary had worked with when he was at Phelps. And he said, "Hey, I have some Viognier. Do you want to try it?" And I said, "Yeah, I love Viognier." But it was never something I said, "Oh, let's go make Viognier." But we stumbled into it and it just became a really successful varietal for us. We started out making 200 cases and now it's probably up to 4000 cases a year. It's one of my largest production lines. But it doesn't have oak, it doesn't have ML so the grapes are relatively inexpensive so I can keep the price point very competitive. I mean, it's about 22 bucks, retail.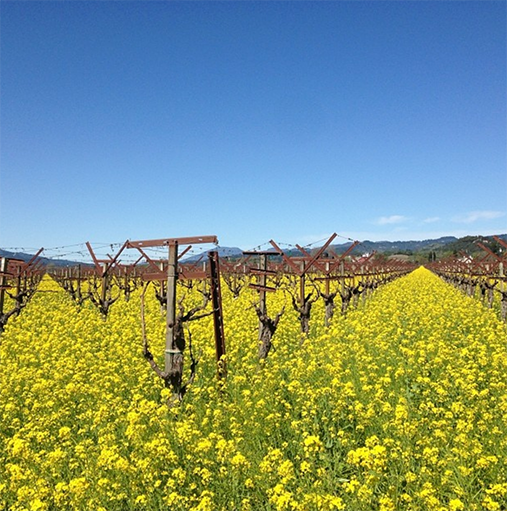 Where are those grapes from?

Almost exclusively from Paso Robles, now. The original grower that we started working with was in Madeira, California which is near kind of Fresno. It's a relatively hot location but he was a great farmer and we picked early and we kept the freshness and then about five or six years ago, he sold the vineyard and the new owners ripped it out and planted almonds. So it was a great run though and he was an older guy and a great farmer and really fun to work with. But the vineyard in Paso is in a cooler spot so it makes it a little bit easier for us to make the style of wine that we're looking for but it's been a really successful varietal for me. I also do a lot of Chardonnay but I love Viognier and I have always loved Condrieu so it's fun and I've worked with some guys such as Francois Villard and Yves Gangloff and hung out with them a lot and learned a lot from them.
(Mustard growing in their Oakville vineyards in early spring)

How do you describe it, in terms of Condrieu, how is it different?

Well, it's probably a little, I mean Condrieu can be stylistically very different too but it's got great texture without being overblown which is a danger for me in California, I think. So it might not be as intense or oaky as some Condrieus. It's clean, it's stainless steel, but it's got that beautiful sort of white peach and apricot and honeysuckle but it's got a little more freshness than some Condrieus, I think. But I think it's very classic, stylistically.

Fantastic. And how has Napa changed since the '80s? I mean you have a lot more money there. It's got to be a different place, right?
Yeah, it's very different. I mean, in a lot of ways. So there are a lot more wineries than when I first started. The prices on everything are astronomical. I mean, we've always tried to keep our prices where people can actually buy the wines and open them and drink them but a lot of my neighbors are so expensive, I certainly would never buy them, especially when I can drink my own wine for a lot less money.

So the prices have gone through the roof. Land prices have gone through the roof. There's a lot of people in the business now that are not necessarily hands-on farmers or winemakers, they just kind of hire the most expensive guys and charge the most money. But the owner's not really present and I think that's becoming more and more typical.

And then there's a lot of corporate stuff going on. The big guys are buying up a lot of the little guys so I don't know if the number of players is going to shrink even more but there's certainly a lot more wineries, a lot more labels, a lot more competition for sales.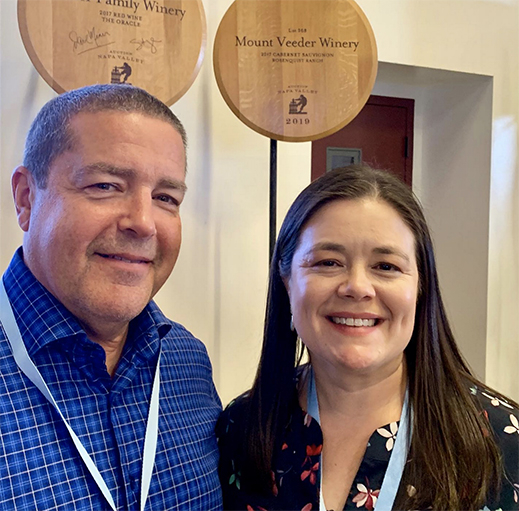 If you were starting out today, would it be hard to start out in Napa?

I don't think I would do it. I mean, I got started, my uncle bought a great vineyard and I was very lucky to get involved in that. But if I was going to start over today, I would not be in Napa. I probably wouldn't even make Cab anymore because it's just become like a big beauty contest. Everybody wants to make the next $800 bottle of Napa Cab and I would much rather go make a bunch of Rhône varietals or Pinot. I'd do it somewhere where it's not $20,000 a ton for grapes.
(Dave Miner with Miner Family Winery winemaker Stacy Vogel)
How would you describe Oakville?

I mean, Oakville's a pretty small appellation. I think it's somewhat diverse so things in the Eastern Hills are very different than the Valley Floor or things in the Western Hills. The vast majority of producers, I think, are fairly Cab-focused but the wines, I think, have great structure and intensity and there's a few that taste exactly the same every year, and they're a little bit manufactured. But, all in all, I love the terroir of Oakville and we're in the Eastern Hills, so it's a little more aired and very volcanic soils. And for me, for Cabernet and Merlot and things like that, I think it's a really ideal terroir. We also do a bunch of stuff from Stagecoach Vineyard, which is not in Oakville but it's just east and up the hills, so the soils are very much the same and also amazing vineyard for those varietals.

And we do whites up there, too. Chardonnay, Roussanne, Marsanne and some Syrah, as well. Very good, for me it's a great region. It's just land prices and grape prices there are through the roof.

And do you think it's become a bit of a hobby for wealthy people?

Yes, I would say that. I mean, there's obviously a broad array of people who are in the wine business and there are some people that I have known that are still doing it and they've been doing it for 30-40 years and they're still getting their hands dirty and out in the vineyard and making decisions but that's getting to be less common. Which to me is unfortunate. You go to France and you have generations of people in the same family getting their hands dirty and farming and doing the hard work. In the States, it seems to be more and more about growth and economies of scale and development which doesn't necessarily make the best wine.

Have you been consistent with your grapes? Or do you ever find something that you get very excited about, and you add it? I mean, how do you keep the mix?

Yes, we play around a little bit, but we just started doing a little single vineyard Sonoma Chardonnay which is a smaller project, it's a few hundred cases. But Pinots we've been doing since 1997 from the Santa Lucia Highlands from Gary's Vineyard and Rosella's Vineyard which are, for me, some of the best Pinot growing vineyards in California. So we've been very consistent with them but we've picked up a couple different new vineyards from the same guys down there, Sierra Mar Vineyard and some different clones and so we play around a little bit with stuff. I love playing around with different sites and different flavor profiles. It's a little bit like playing music, I love playing the same song a little bit differently from time to time and changing it up a little bit.

How many different wines do you make at the moment?

We make a lot. We make like, probably, 25 different wines. Nothing's very big. I think our biggest production line is actually Viognier at like 4,000 cases.
And then I make four or five Chardonnays that are a little bit smaller and some of them are 200-300 cases a year. The Pinots are all under 1,000 cases a year. Even the Cabs I do from Oakville is 800-900 cases so they're all pretty small, all fairly boutique but we make 30,000 cases a year which is kind of on the big side of small.

But it's a mix of all kinds of little stuff. And we do Sangiovese, rosé of Sangiovese, a little Cab Franc, straight, little Malbec. We play around within those varietals quite a bit.