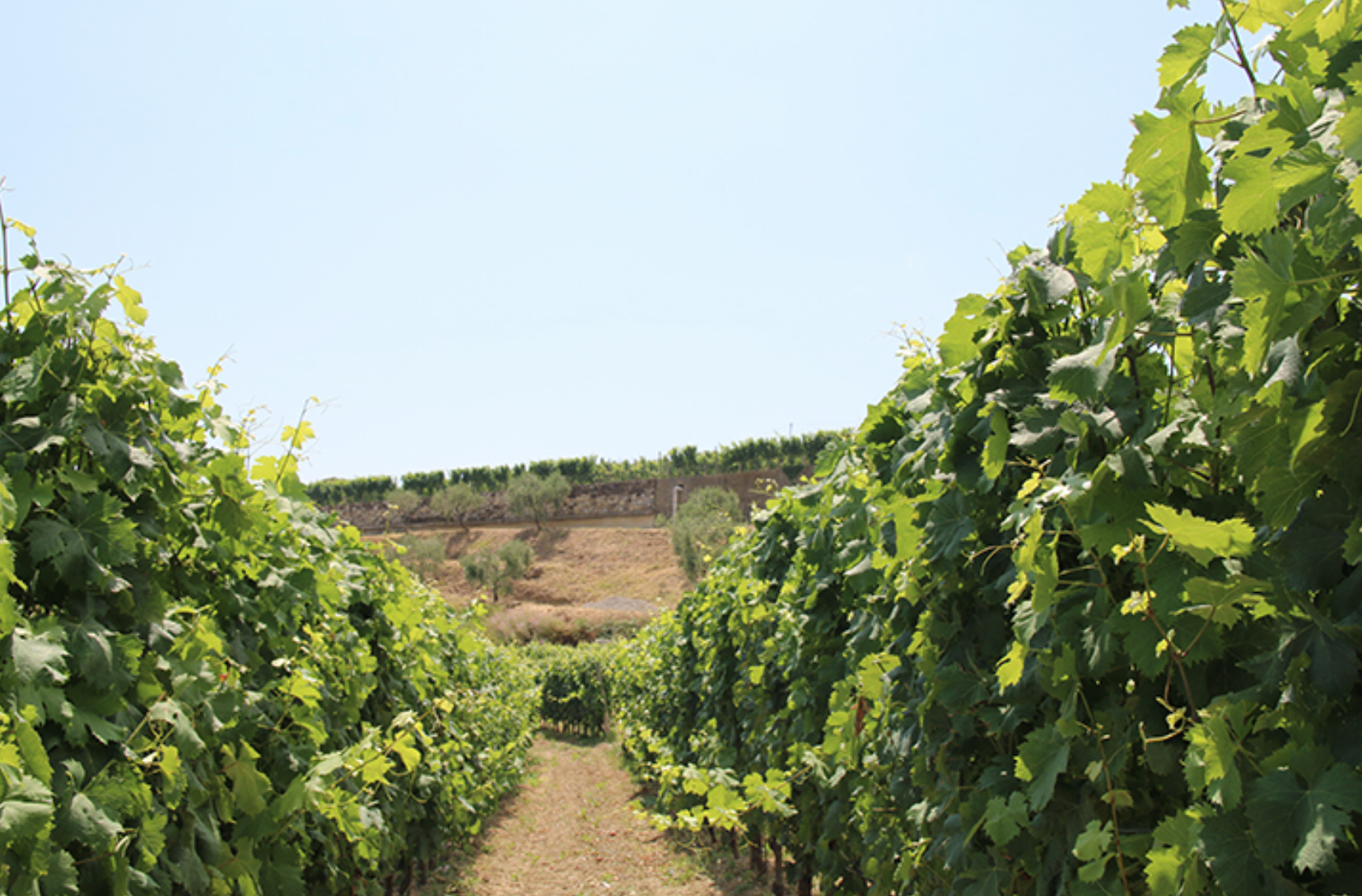 Do you imagine traveling to the most beautiful place in Europe, with stunning views, beaches, sea, trekking, amazing local food, and great, but unknown wine? Then, Liguria can be your next destination once the world goes back to normal. This location may be particularly of interest for wine lovers due to their special sparkling wine. In Liguria you can get under-the-sea fermented sparkling wine. The ocean can be a great wine cellar.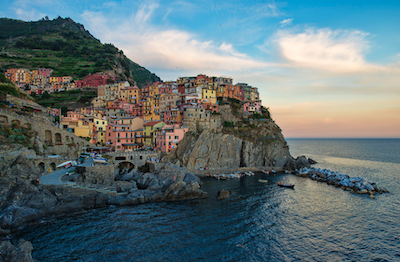 You might have seen 'Cinque Terre' in Liguria in a travel journal or show, beautiful houses along the shore with steep slopes. Decanter describes, "The dry-stone walls supporting the narrow terraces are the result of centuries of grueling work and have led to UNESCO recognition as an extraordinary cultural landscape resulting from man's harmonious interaction with nature."
(Photo: Cinque Terre)
In the past, Liguria only saw a few visitors, due to the difficulty in accessing the location. However, more and more cruises and social media influencers visit, making the destination increasingly popular. But where is Liguria? Liguria is located on the northwest coast of Italy right below Piedmonte. The boomerang-shaped region results in a wide coastline.
History
'Liguria' itself is derived from Ligurians who were the pre-Roman inhabitants. After the Roman occupation in the 11th century AD, the city of Genoa started to gain more strength with trading. So on the west side of current Italy, Genoa ruled the sea, whereas on the east side of Italy Venezia ruled the maritime.
Liguria has a long history of winemaking. Since 600 B.C. they have been trading wine with the Greek in Marseilles. The reason why Ligurian wine is not very well known, albeit its rich history in winemaking, is that they cannot produce a high volume of wines, even for locals. It is actually the region producing the least amount of wine in Italy. Not only is the size of the land small, but also the terrain proves to be difficult. The vineyards are located on incredibly steep and rocky areas between mountains and the sea, making it difficult to access. Some vineyards are only accessible with boats! So, if you want to explore Ligurian wine more in-depth, you must visit the region and enjoy it as locals do.
Although Liguria doesn't have any DOCG, it has eight DOCs: Cinque Terre (Sciacchetra), Colli di Luni, Colline di Levanto, Golfo del Tigullio-Portofino/Portofino, Pornassio/Ormeasco di Pornassio, Riviera Ligure di Ponente, Rossese di Dolcecacqua/Dolceacqua, Val Polcevera. (Here 'golfo' means 'gulf' and 'colli' means 'hill'.)
Paolo Ruffino of Punta Crena in Liguria, Italy interviewed by Grape Collective
Terroir
Liguria is mainly well-known for its white wines. It's been a natural choice to pick white grape varieties, as the region is marked by coastal winds, and cloudy, rainy weather. In addition, limestone, the main soil in Liguria, goes well with local white grape varieties.
Due to the extremely steep slopes and small-sized vineyards, the region is unable to mechanize in the vineyards. For the same reason, watching people work in the vineyards is as nerve-wracking as watching extreme sports. We can see how Ligurian vignerons are brave and passionate about winemaking and Liguria.
Grape Varieties
Mentioned earlier, the grapes here are mainly for locals, and they love local grape varieties! It is rather difficult to find international grape varieties here. There are over 100 indigenous grape varieties. Some of the noteworthy grape varieties are:
Vermentino: This grape variety accounts for the most planted grape varieties in Liguria. It is originally from Liguria (called 'rolle' in French). Pigato in Liguria is like a sibling to Vermentino, they are very similar in characteristics. Vermentino grows well with good sun exposure in a hilly area near the sea. The varietal wine shows light lemon-green color with minerality and flower characteristics. It is dry and smooth in the mouth.
Bosco: This grape variety grows well naturally and easily adapts to rocky, steep, difficult environments; a perfect grape for Liguria. Bosco is rarely made as a single variety but blended with Albarola and Vermentino.
Albarola: Here, this grape variety is called 'Bianchetta Genovese'. This is originally from Liguria. It is very important in the Ligurian wine industry and one of the most well-known grape varieties along with Bosco in Liguria. Albarola prefers a cool climate and is resistant to ocean wind. It is mainly blended with Bosco and/or Vermentino.
Davide Merano, Poggio dei Gorleri, Liguria interviewed by Grape Collective
In Cinque Terre DOC, they produce dry white wine, or in Cinque Terre Sciacchettria DOC, they produce sweet wine (passito: sweet wine with dried grapes) with aroma characteristics of honey and almonds.
Rossese: This vigorous and well-adapting black grape variety, Rossese is grown only in Liguria. Although it produces a lot of grapes, the quality isn't bad. This is surprisingly good with aging and shows aroma characteristics of rose petal, pepper and red berries. This is well-balanced and finishes with a slight bitterness.
Wineries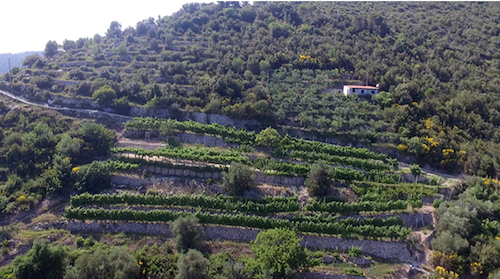 Punta Crena: This winery is represented in this country by one of the most well-known merchants, Kermit Lynch. The Ruffino family has managed the vineyards for over 500 years not changing a small thing. They even build the terraces with their hands as their ancestors did for maintaining the local grape varieties. The grape varieties Mataòssu and Cruvin are exceptional from Punta Crena.
(Photo: Vineyards at Punta Crena)
Lunae: The name Lunae is inspired by the town of Luni, an ancient Etruscan and Greek port. They keep their tradition in viticulture by respecting nature and the grapes throughout the whole winemaking process. The founder of Lunae, Paolo Bosoni, believes this shows the wine's identity and terroir. This is the core belief of Paolo Bosoni. I tried one of their wines, and remember it was characterized by minerality, salinity, herb, and well-balanced with crisp acidity.
Bisson: This winery is located in Portofino. This winery's founder Pierluigi Lugano already started to make wine at the age of six helping his friend's parents. What a Mozart in the wine industry! They utilize the sea very well below about 200 feet, making traditional method (same as champagne making) sparkling wine (Spumante Abissi). He started this simply because of lack of space. According to the New York Times, Lugano made the argument, "It's better than even the best underground cellar, especially for sparkling wine. The temperature is perfect, there's no light, the water prevents even the slightest bit of air from getting in, and the constant counterpressure keeps the bubbles bubbly. Moreover, the underwater currents act like a crib, gently rocking the bottles and keeping the lees moving through the wine." (The lees refer to yeast particles.)
When they harvest the bottles after 18 months, many sea creatures stick to the bottle. To maintain the ecosystem, they keep them alive and bring them back to the sea. They use the local grape varieties such as Bianchetta Genovese, Pigato, Vermentino, and Cligiolo for this marvelous sparkling wine.
Terre Bianche: Terre Bianche was founded in 1870 by Tommaso Rondelli. With the success, the estate expanded further and bought additional vineyards and olive tree groves. More family members joined the estate and the business blossomed between 1985 and 1998. They not only attained a high volume in production, but also a high quality of wine. Yet, they didn't stop improving the quality
They have been trying to reflect the terroir in their wines, and offer four types of red and three types of whites. The best wine is Terrabianca (same as the soil name), which gave the name to this winery.
Poggio dei Gorleri: This is a relatively new winery since 2003. They approach classic Ligurian wine in a modern way, keeping the environmental sustainability and excluding chemical usage at the same time.
Food
Because of nearness to the ocean, you can find a variety of seafood dishes here including Cappon magro (salad with seafood, olives, eggs, anchovies, and sauce), grills, steaks, stews, etc. Local white wines go best with the local food.
If you are not a seafood person, there are also plenty of other options; Ravioli alla Genovese, focaccia (like a pizza dough from oven, nice treat for a snack), corzetti (Genoan disc-shaped pasta), Pesto alla Genovese (very well known!) and minestrone (veggie-herb soup).