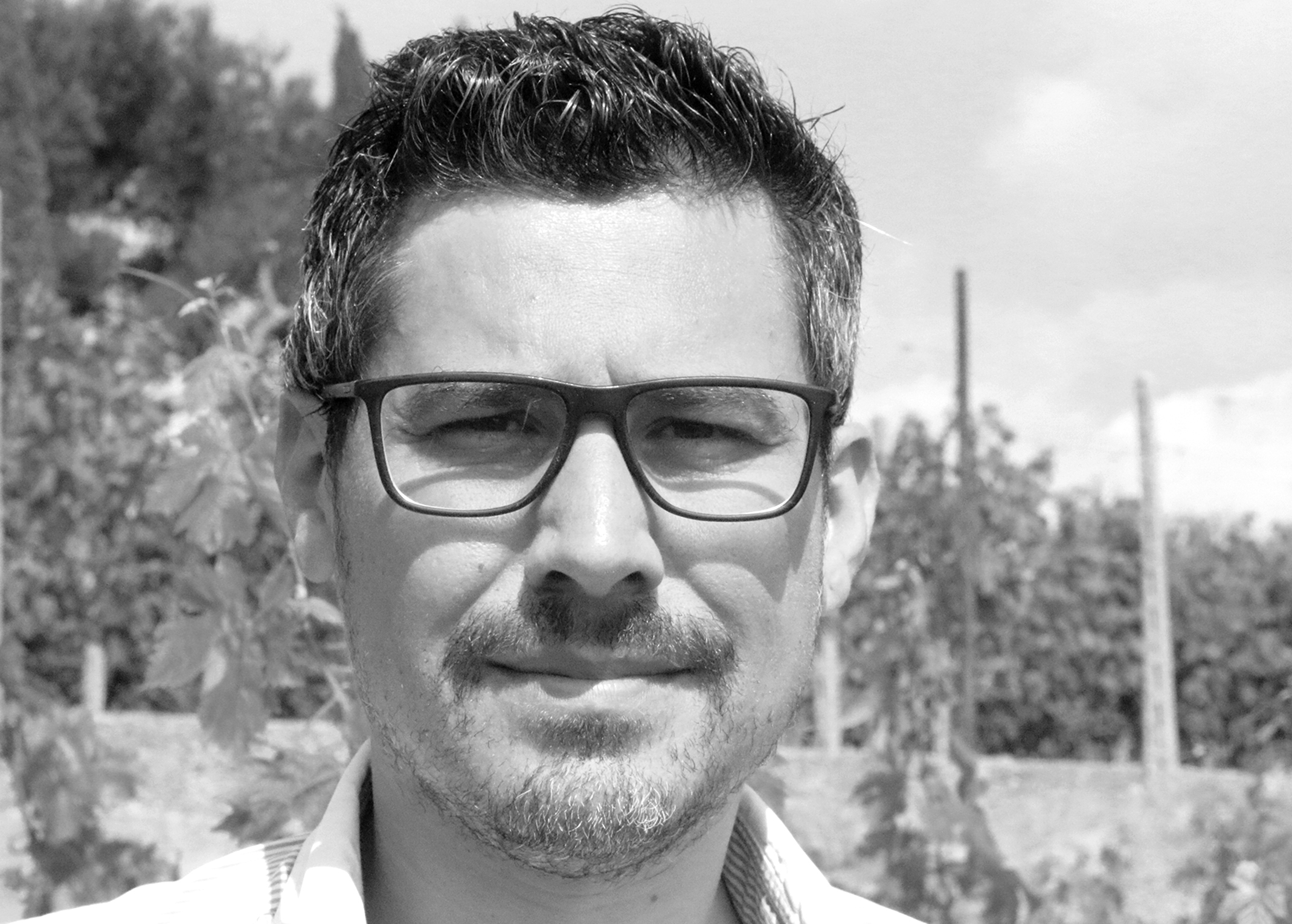 Liguria is a slender coastal region that shares borders with powerhouse wine regions, Tuscany and Piedmont. The Italian Riviera, as it is known, is more than a vacation destination with stunning landscapes. Beyond Cinque Terre, look harder and you will find traditional fishing villages, bakeries featuring the local variant of focaccia bread, hillsides of olive orchards that produce some of the best olive oil in Europe, and smelly but lively anchovy festivals – life that is distinctly Ligurian.
Wine is no exception. Most wine is the work of artisan winemakers who have carved their way into the steep, limestone slopes. Seaside vineyards are occasionally sprayed by the salty water. In fact, some wineries are only accessible by boat. If you are up for the journey, grape varietals including the less sought after Vermentino, Pigato, Bosco, Albarola, Rossese, and Ciliegio, await. Once you have arrived, with glass in hand, you will not be disappointed. You will be blown away by the mineral complexity that is offered by Vermentino from Riviera Ligure di Ponente. Forget Sancere, Liguria is your new white wine go-to region.
Additionally, locals put a spin on your favorite reds: Sangiovese, Barbera, Dolcetto, and Garnacha. In Colli di Luni and Colline di Levanto, for example, spicy Sangiovese-based blends and soft Dolcetto are pleasantly light and perfect for summer. Alternatively, discover Ciliegio rosé and youthful sparkling wines in Golfo del Tigullio-Portofino.
If you're not the Indiana Jones type, and you are not looking for a wine adventure, don't worry. Even producers in Cinque Terre make wine! The philosophy of Liguria is not to obsess over commercial aspirations or fame; it is to make good wine that is enjoyable to drink. Most wine is made for local consumption, anyway. Expect wine from Liguria to be honest and not attempting to replicate any sort of trend, and for that you will be gratified.
--
Poggio dei Gorleri is located in Western Liguria on a slope facing the Diano Marina bay. The area has a reputation for the quality of its Vermentino and Pigato (a grape native to Liguria - similar to Vermentino but with a more mineral taste), terroir and sea breezes which combine to provide the grapes with a unique character. The company was founded by Giampiero Merano and his sons Matteo and Davide.
Grape Collective talks to Davide Merano about Ligurian wine and the evolution of his family winery.
Christopher: Davide, how did you get into the wine business?
Davide: My family and I got into the wine business in 2002. We had a completely different business. We had been in the poultry business, and we were building fans for ventilation for poultry and greenhouses, so a completely different type of business, but we really loved wine. After selling the old business to a big Swedish company, we finally can get to do what we really love, which is the wine in our terroir in our region. That is Liguria.
Davide, how did you pick this location? Why here?
This location and this cellar belonged to a lawyer who was getting older and older and was looking for someone to continue the business and improve the business. He didn't want to sell the cellar to just anyone, but to somebody who really loved the region and who wanted to make wine. After three of four years of really tough, tough talking and business, we finally started our job here.
What were some of the challenges going from somebody who had not been in the business, making wine, to getting in the business? What are some of the things that you learned along the way?
The most important thing at the very start is to understand that, even if you really have the patience and the love for wine, you are not a professional. We tried to find some really good consultants, and we found Giuseppe Caviola and Giampiero Romana, two of the most important winemaker and agronomist consultants in Piedmont. They really helped us to improve and start our business. Now, they are both our really good friends, and, after 14 years, we can say that our dreams have come true.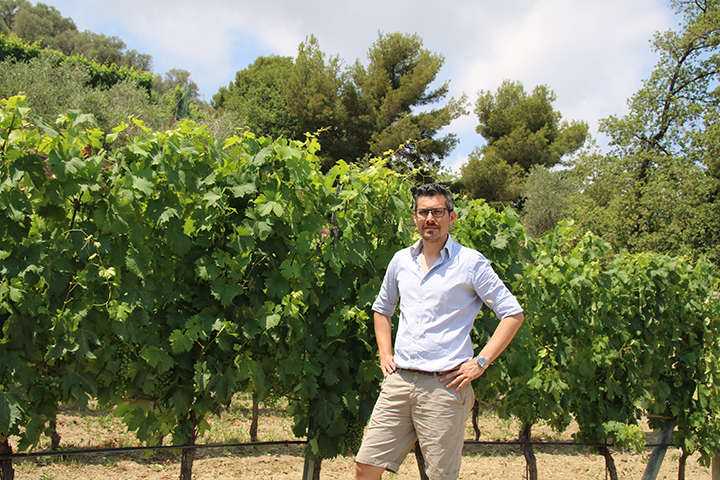 Let's talk a little bit about Liguria. Where exactly is Liguria located in Italy and how has Liguria evolved as a wine region?
Liguria is in the northwest of Italy. We are just a few kilometers, a few miles from the French border. We are south of Piedmont. Liguria is a long, tough strip. It's 300 kilometers long, almost 200 miles, but it's really tough. It's just 20 or 30 miles between the sea and the mountains. It's a long, tough strip of land between mountains and sea, so it's a really particular region. It's like an island. We always say in Liguria that it's a long island, because we have the mountains and the sea. In the past, there was no contact with others. That's why all Ligurian people are really closed people. The character of Ligurian people, it's always really closed, like in Sardinia, because they were on an island. Starting from Ventimiglia to Sarzana, on the other side of Liguria, you find almost the same kind of people and the same kind of terroir everywhere, just because of the sea and the mountains.
When I talk with some American customers, I always use as an example the wines from Santa Barbara, where there's both the ocean and the mountains. There are some really special wines where the sea is something really important inside the wine.
Ligurian wine, it's very small production, 5% of the wine that's made in Italy is from Liguria.
Ligurian wines are really unique wines. Until five, six, seven years ago, world trends regarding wines were leaning towards really powerful wines. You have to feel something rich in mouth and in smell. We used to use a lot of wood just to try to make the wine that people wanted. Now, world trends have shifted towards some different wines. We are perfect with these kind of new ideas about wine, because we are really small production, and production that you can only find here and nowhere else with some unique grapes that you can only find here and nowhere else.
Is Pigato the big grape for the white wines?
We can describe Pigato as the one relative of Vermentino. Vermentino and Pigato came from the big family of Malvasia. We can find this kind of grape in all of the Mediterranean Sea coast, in Corsica, in Sardinia, Tuscany, the South of France, where it's called Rolle, and even in Piedmont, in the Langhe region, where it's called Favorita. Pigato is the only grape that you can find between Albenga and Ventimiglia. It's about 40 miles in the extreme western part of Liguria, really close to the French border.
And what are the characteristics of the grape?
The big difference between Pigato and Vermentino is that Pigato is more of an aging wine. It's more mineral and less fruity, and it needs more time even in glass, as in the bottle, to age well. If you have a glass of Pigato, you have to wait at least a few minutes to really understand what is the grape in the glass. Even in bottle, you need a couple of years, three years. Vermentino is more of an immediate wine. You can drink a Vermentino really easily.
How do you describe the character of Ligurian people?
We don't like outside people. We are really close. It's a tight community, yes. We are not that open with the others. We are like islanders.
Davide, talk a little bit about the food culture in Liguria.
We have a really ancient food culture here. The most popular is probably pesto. It's made with basil, garlic, and pecorino cheese. Then we have the sea, which is one of the best fishing seas, and we have two really important products. One is the red Mediterranean tuna that you can fish just in front of our cellar in this wonderful sea and then there is the violet shrimp from Imperia. That's big, violet shrimp. They are really unique.
What wines do you make?
We produce around 100,000 bottles. 95% is white wine, 50% Vermentino, 50% Pigato, and 10% is red wine. We produce the only Dolcetto that is not produced in Piedmont. It's called Ormeasco, but the grape is Dolcetto. We have a small production of Garnacha. Garnacha is the same grape as Grenache in France, but it's a different kind of Garnacha. It's more colored than Grenache in France.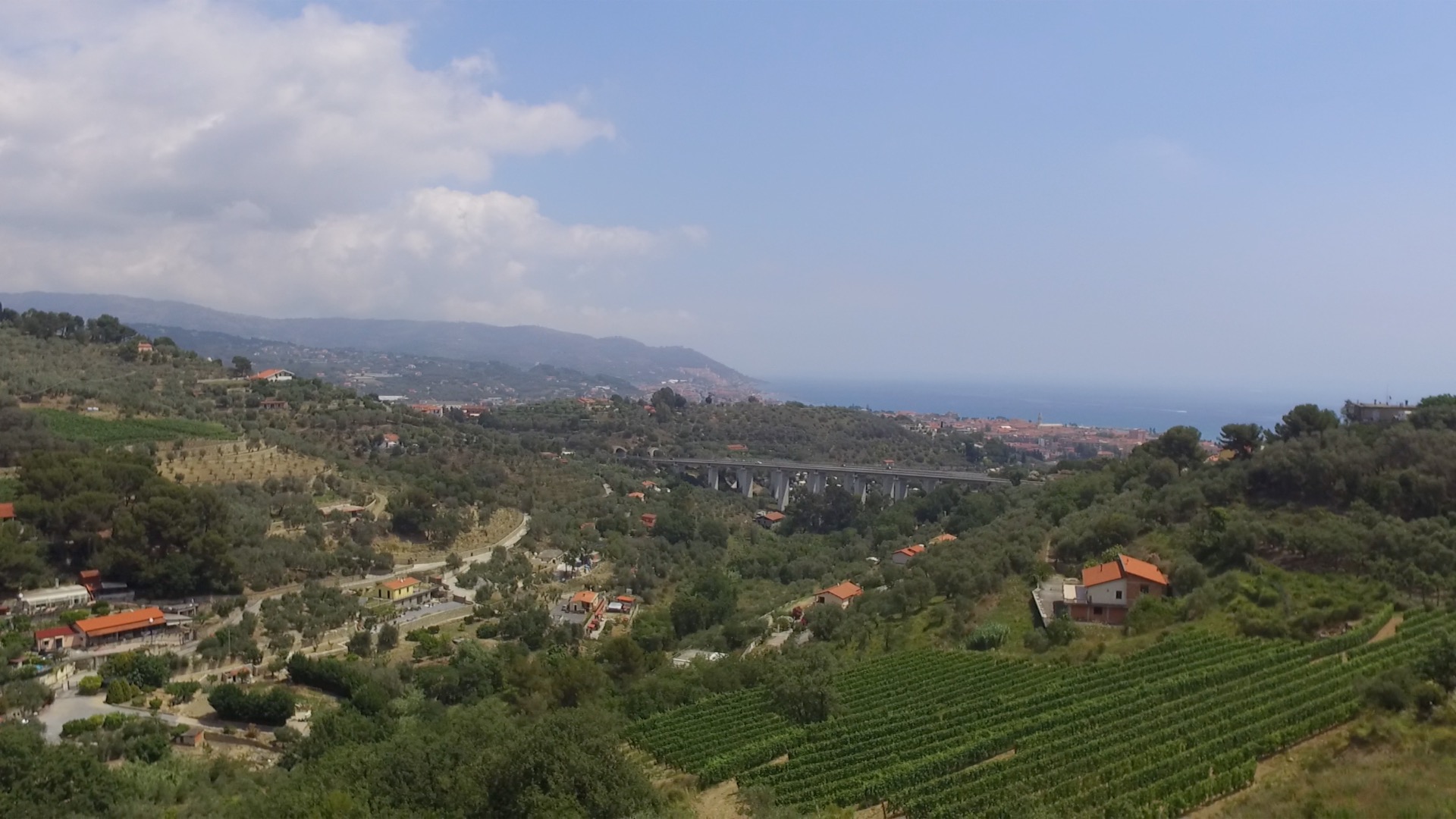 Davide, tell me a little bit about the soils that you have here in Liguria.
We have, above all, two different kinds of soil. The best one for Vermentino is limestone. The best one for Pigato is clay. We have two completely different kinds of soil in two different regions. Limestone, here, where we are now, in Diano Marina and Diano Castello, that is one of the most important cru's for Vermentino, and the clay in Albenga, where we have our vineyard of Pigato. The soil in Albenga is really particular. You can see that it's really red. What you can see in the soil, you can find in the wines, because the wines are really mineral because of the soil, and you can smell the minerality.
Why should anybody drink Ligurian wine? What's interesting about Ligurian wine?
Ligurian wine is really unique wine. You can find the real smell and taste of the region in the wines. My wine consultant, Giuseppe Caviola, always said that great wines are really an expression of the terroir.
If you're not from Liguria, you have to drink Ligurian wine because Ligurian wines are the real expression of the terroir. You can find the sea, the soil, the aromatic herbs, all the smells from the Mediterranean Sea. There's something unique and special that you find in Ligurian wines.
How would you describe the characteristics of these wines? How would you describe the taste of Pigato and Vermentino?
The taste of the Pigato, it's really mineral. It's so mineral that when you uncork the bottle, the first flavor you can smell is mineral. Usually, even for the most mineral of wines, like Riesling, the first smell is always fruity or floral and fruity. Pigato starts immediately with a mineral note, and then you can smell the fruit and the floral and the aromatic herbs after a few minutes of oxygenation. The Vermentino here in Liguria, it's more like a Riesling. A lot of people call Vermentino the Mediterranean Riesling because of the molecule called terpene, terpenes. Vermentino is really rich. The Rossese di Dolceacqua is more like a Mediterranean Pinot Noir. It's not so rich in color, but it's really elegant.
Right now, people are starting to discover Liguria a little bit, right? What is it that people see in Ligurian wines that are getting people interested in them now?
Ligurian wine is starting to be recognized right now because the world has started looking for different kinds of wine than the wines we liked up until about seven or eight years ago. Everybody is looking for more elegant and more unique wine, not for a standard type of wine. That's what we are. That's why we are perfect in this moment, above all for the minerality. Everybody is looking for minerality in white wine, and you can't find more mineral white wine anywhere in the world.
Ligurian wine is still very small production. It's not like there are these big cooperatives like in some of the other regions where there are tons and tons of grapes being made. These are small family farms that are making wine here in Liguria.
The average production for a wine producer here in Liguria is about 20,000 bottles. It's really a small production. Our set-up produces 100,000 bottles, and wherever in Italy is considered as real small cellar, and here, we are really big. They're all family cellars. They probably started the business in the '60s - this is the typical Ligurian wine producer.
Are they growing olives and other things as well?
This region is really famous for olive oil. Everybody calls this region the Barolo of olive oils. This is the only region in Italy where the name of the olive is so important to the region. The name of the olive is Taggiasca. It's the most important olive for oil and to eat. We have some really important, great olive oil producers here in this region.
You make olive oil as well?
Just for self-production. Everybody in this area produces it, and we never buy olive oil at the supermarket. Everybody has their own production of olive oil.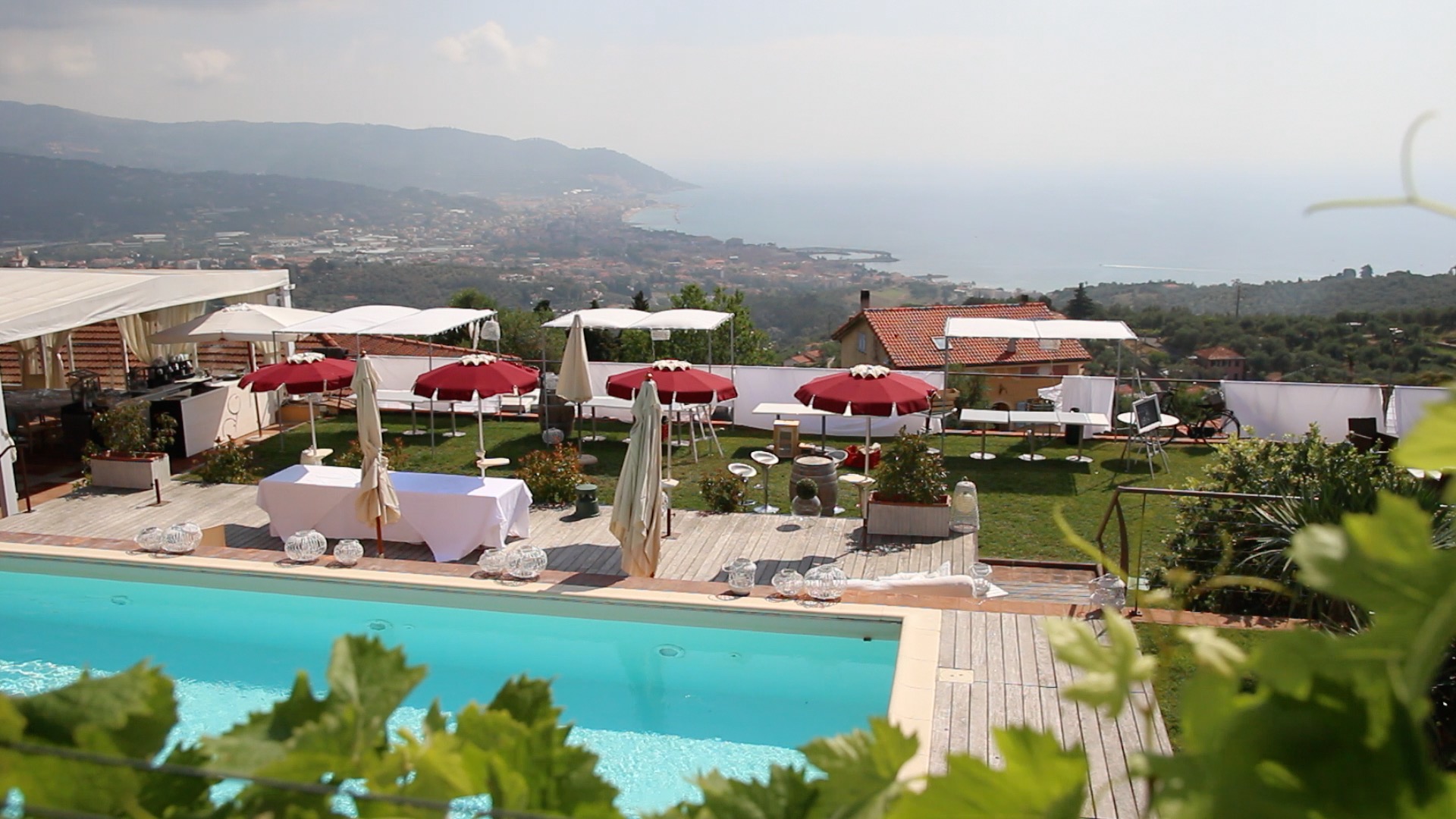 You started an agroturismo - a type of bed and breakfast. Now people can stay here and walk the vines and then wake up in a little apartment overlooking the sea. That's pretty neat. How did you decide to do that?
Nowadays, the business of agriturismo is getting really important. It's important because it puts you in direct contact with your customers. They can stay here and visit the cellar, see your production. They can understand and see what you do, how you work, the vineyard. They can smell the same air that they find in the glass, of course.
We started the agriturismo in 2010. We started with four apartments, and now, after six years, we have 15 apartments. The business of agriturismo is going to improve, and it's going to be as important as the wine business.
Davide, what is the philosophy of winemaking?
The philosophy in our winemaking is to avoid every kind of chemical product during vinification. The two most important improvements in vinification in the last 20 years are not coming from chemical but from physical products. We can control 100% the quantity of oxygen we put inside the wine during the whole life of the wine, starting from the press to the corking. The second really important improvement is the control of the temperature. We can control the temperature in every moment of the fermentation, and we can choose at each point of the fermentation, which temperature must have the wine. This is the two most important things, that changing harvest after harvest or vintage after vintage, you can improve and make your own type and your style of wine.
How does being so close to the sea impact the viticulture in the fields? This is quite a big breeze here.
Of course. All our wines, red and white wines, are really savory. You can smell and taste the sea inside the wine. Of course, our vineyard is less than one mile from the sea. Of course, the breeze of the sea gets in contact with the skin of the grape, and you can find the salt of the sea inside the wines. That's natural.
You've invested in modern technology. What is the purpose of that modern technology? Is it to have a consistent style, or is it to try to influence as least as possible the effects of winemaking on the grapes as they come out of the soil?
We invest a lot in modern technology, but that doesn't mean that we make modern wine. If we're going to talk about traditional and modern wine, as we talk about this difference, five or six years ago, I could answer you that modern wine, in that view, is old wine in my opinion. You can use new technology to make traditional wine, avoiding all kinds of chemical products in vinification.
Of course, because we can control every moment of vinification without using any products that can change the flavor and the taste of the wine.
In terms of the growing of the grapes, are there things that you have to do in the vineyard here? I know there are some regions of Italy that are harder to grow than others. Where does Liguria fall on that spectrum?
Liguria is one of those regions that has no problem with growing grapes. All the vintages, more or less, are similar. There is not big a difference between one vintage and the other, and that makes it more difficult to understand the vintage. It's not like in Barolo, where you can find some great vintages, like 2004, 2010, and some not so great vintages, like 2002, that are completely different and completely different styles of wines. Here, of course, it's a temperate climate. More or less, it's always the same. Even the worst vintage is a warm vintage. We don't have any problems with growing the grapes.
So technology allows you to grow your grapes less intrusively, not having to use chemical products?
Of course. We are not a biodynamic or biological producer, just because if we have to save the vintage, if we have some problems we want the option to use sprays. With the kind of climate that you can find here in Liguria, the chemical products here, for use in vineyard, are really few.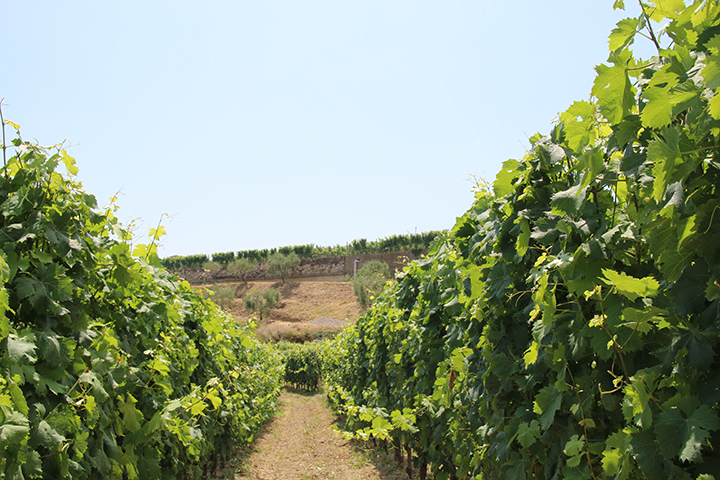 You don't use chemicals unless there's a catastrophe and then you have to save something?
Exactly, just use it if you have a really tough vintage, and so we have to use it just to save the production.
Is that if it rains a lot? What would the reasons be?
The reason, of course, is rain. We don't have any problem with cold vintages, because we are so close to the sea that it's not a problem, but we can have a really rainy vintage. 2014 was a really rainy vintage.
How have the flavors of the wines changed since you started?
When we started to produce the wine, we had for the first three, four, six vintages, we always used the same kind of vinification. We didn't try to understand the vintages and to understand the vintages as something that we really can feel. More than just understanding the vintage, we can feel the vintage. With more experience, with more work in the cellar and in the vineyard above all, we try to feel what happens and use the right weapons to fight against what happens.
------
For those who fancy at nice wine holiday Poggio dei Gorleri is located at Frazione Diano Gorleri – Via San Leonardo, 18013 Diano Marina, Telephone: +39 0183 495207 – [email protected]
As of Publication Poggio dei Gorleri's Pigato is available at Grape Collective for $21.99.