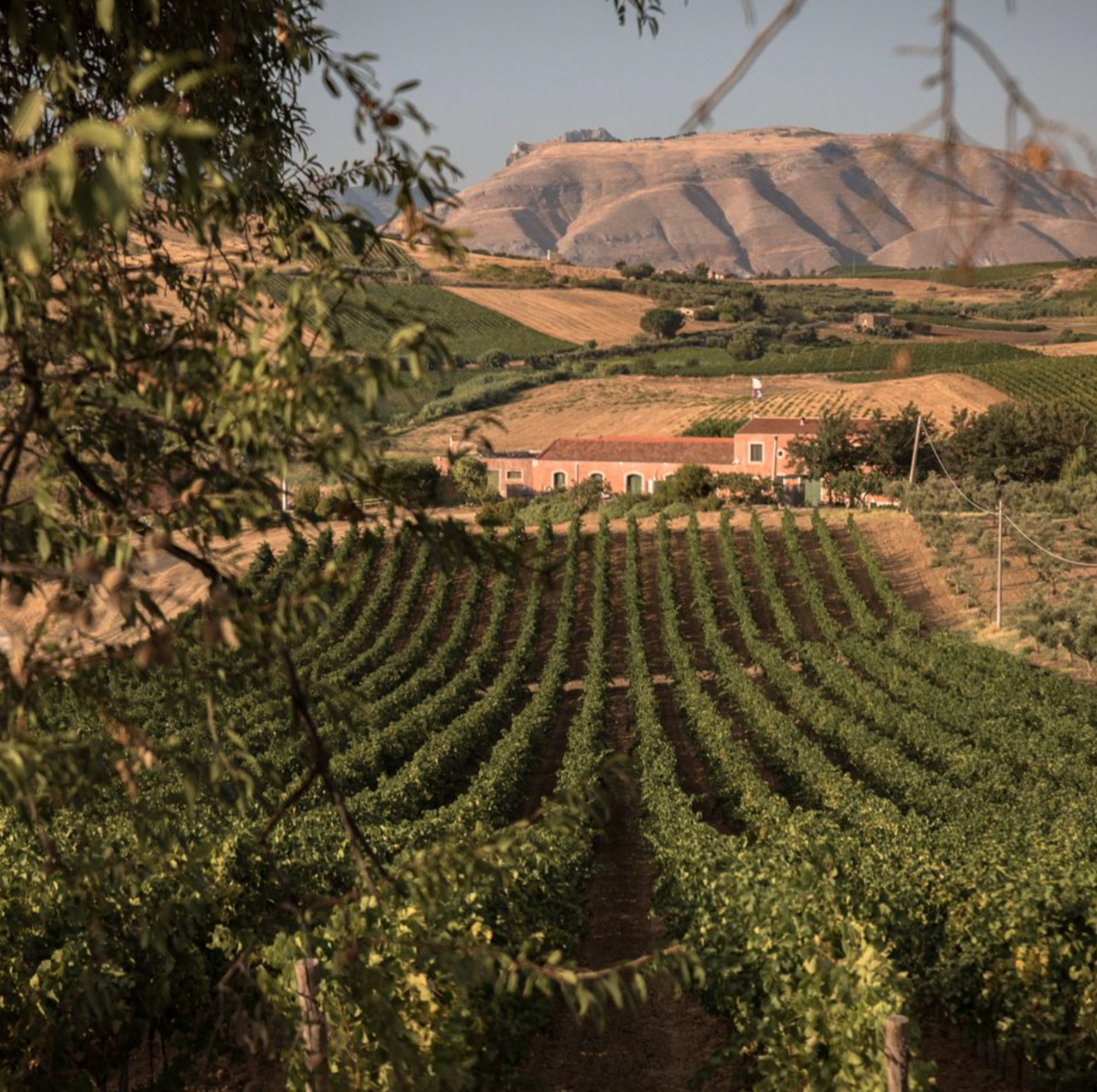 Joining the prestige of highly acclaimed wineries, Tasca d'Almerita won "European Winery of the Year" by Wine Enthusiast in 2019. But this is not just an award for Tasca d'Almerita, or "Tasca" for short. This is a win for all of Sicily, never having achieved such a high level of acclaim in the past.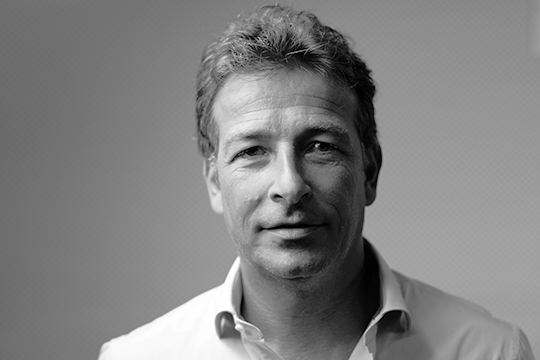 Tasca represents Sicily in more ways than one. Tasca was the first winery to put "Sicily" on its label. Further representative, Tasca has five estates throughout Sicily in varying climates, ranging from the continental climates of Monreal and Regaleali, in the center of Sicily, to explosive Mount Etna, and the ancient islands of Salina and Mozia. As Alberto Tasca, the leader of Tasca, put its, "Sicily is a treasure of differences." Open the treasure box and explore the different climates of Sicily that make its wine so unique.
More recently, and under Alberto's leadership, Tasca has taken to innovation and sustainability. Tasca launched the SOStain initiative, an association made up of Sicilian producers that are committed to sustainability in many ways, including strict criteria on vineyard and production methods. The production methods, for example, require a lower impact on carbon emissions compared to organic certification stands.
For many years now, Tasca has been committed to Sicilian wine production, a leading example for family-fun wineries to take themselves to commercial heights, with the laudation around the world.
In September 2018, Marco Salerno interviewed Alberto Tasca from Tasca D'Almerita in New York City:
Marco Salerno: Welcome to Grape Collective. Tasca D'Almerita is a very historic estate. Can you tell me a little bit about the history?


Alberto Tasca: About the history? How much time do we have? The family started to produce wine. Then, we started to invest big in central Sicily in 1830. They bought this estate that is called Regaleali from a Spanish family. Then, from there, it was a really big agricultural farm and the portion of that was generally for agriculture, not only wine. We had cows, sheep, so animals, and vegetables, fruits and much, much more! Then, I think during the two wars, everything collapsed and my grandfather started again with all the traditions, and my grandfather had a focus on wine.

All of the estate was 1,200 hectares, so really big before the agrarian reform in Italy. Now, it's around 550 hectares. After the reforms, it became around 450 hectares, and the section for vine growing was really small, so it was just around home, about 50 hectares of vineyard. Then, step by step, we made a lot of experimentation and innovation.
What I read about my family's, our mission, was to focus on research and innovations. When you invest in research, look, find, and even do many stupid things. Research means that you make 100 stupid things and with those 100 stupid things, just one is the right one, but it's really important because it gives you the energy to improve and try to do it better and better.

How come your family chose the center of Sicily, Regaleali?

Sure. The center of Sicily - we arrived in 1830, and my family had other properties all around Sicily, even close to the coast. After the two wars, they thought that about wine and the fruit, the agriculture coming from Regaleali was much better in terms of quality. I think there was a really strong reason why. For wine, the objective was to achieve elegance, and in the southern part of the world without technology. The only things that were really important was the climate and the microclimate.

Regaleali is high altitude, from 450 to 850 meters, and was the only place with really high altitude, and with a change in temperature between night and day, and an average of temperature that was really low. During the fermentation period, the temperature wasn't so high. That was really important to achieve elegant wine. Even the fruit really, really ripened really well. They decided to sell other properties around Sicily and invest everything there in the center. Then, since 2001, I started to look for other small pieces of land in Sicily to learn something else.

Tasca was the first producer to put Sicily on the label. When did this happen and why did Tasca make this jump?

We are Sicilians, so we are really proud of what we are and what we were. Before that, I think when we started the process in the '70s, and so not a long time ago, Italy was the image. Then after that, we started to understand that Italy is a long country with different regions. Not only made in Italy, but made in a specific rich region. I think the other thing that now we are also working on is the micro-zone of Sicily. It's not just Sicily. Sicily is not a flat island. It is an island full of different microclimates and different soils. Just in the state of Regaleali, we have 12 different soils that interact in different way. They have their own impact on the wine. Imagine these complexities. Sicily is the head of something that is a mosaic of difference.

Can you tell me a little bit more about the microclimate subtleties within Regaleali?

Yes. Well, focusing on Regaleali, we have certain characteristics. We are in the center of Sicily surrounded by mountains, so we don't have the influence of the sea in terms of climate. During harvest time in summer, we have about 25 degrees of difference between night and day. That's what's really important to achieve complexity in the white and the red wines. The other things our estate has is four hills, with different exposition to the wind. You have part in 360 degree of exposition, and then we go from 50 meters to 850, and 12 different kinds of soil. Imagine all these variables combined with different grape varieties. Sicily is a treasure of differences.


A decade ago, we found 50 indigenous grape that were totally abandoned. Imagine all these things, so you can play on the roof and the kind of botanist and what kind of roofs? Then, we have the varieties and then the biotype inside the varieties. Then, all this kind of difference is making real complexity, and that's really the magic thing.

What I really love about wine in general is the geography of wine. When you have a tasting and it's a blind tasting and you put the nose and the eyes and then you smell and then you taste it, to me, what is magic is when a wine tells you who he is, where he come for, how old is he, and what kind of varieties there are inside? When it's transparent and when you taste the wine and you feel transparency, that to me is the magic. That happens often in Regaleali. Once you get there, you can feel that it is coming from southern, probably Sicily, but the acidity is a little bit more present. It's not just a full body wine, but it is a wine that achieved the ripeness with complexity and is there so you can arrive there. That's the combination between viticulture and microclimate.

Tasca has moved on beyond the center of Sicily. Where are its other estates?

We have four other estates. The first one is Salina which has a really huge tradition in the production of Malvasia delle Lipari. Then, we moved to Etna in 2007. When you get there, you can feel how rich was this territory is because it's full of different cellars and palmenti, that are of this building. The grapes are growing in terrace, and really dark black stone everywhere. It's so deep. You can feel the power of the volcano, and the biodiversity is crazy. Then, we moved to Mozia. Mozia is close to Marsala where there is the salt production area. It's a historic Phoenician islands, which is ecologically protected. The last other estate, is close to Palermo and in the Monreale appellation, it's a particular place where there is a huge adaptation to the Syrah. Syrah has a really long tradition in Sicily. There's so many things to discover, but as much as you drive around Sicily with all the horrible roads that we have, you find a lot of history and you get in love with many pieces of land and interaction. It's crazy.

That's so true. The Tasca family has been doing wine for eight generations or so. A lot has changed over time. What's your philosophy compared to maybe your grandparents' philosophy?

I don't have to invent anything. Just following what was done before and try to give all my energy to that project. I think now, it's easier in terms of reputation for Sicily. When I started to work, I remember the reputation wasn't so good just because we had a lot of bulk wine markets. Now, with hard working that's coming from hundreds of producers all around the island, their energy, their commitment, and so the reputations changed a lot, so that I think is easier.

It's complex. It's still complex because there are many things to say, to tell, many things to discover. We have many more techniques in terms of data and information. We need to be more ... Follow not just philosophy but write information down that so we do not make future mistakes. We have learned that we cannot comprise the next generation, so we need to work hard to keep the land as best as we can. That way, we are following this protocol on sustainability. That means that you learn that produced wine is not just to keep the land, but it's all the impact in what you do is really important. In the '80s, the heavy bottle was a sign of great image of wines. Now, we have to reduce the weight of the bottle of wine just because the carbon footprint is another important impact. We all need to be sustainable just because if you see the trend, the number, it's crazy. It's crazy because we are becoming like 11 billion people on the globe. As producer or agriculture, I think that first impact is on us, so we need to do that. I think this is more a way of thinking that is present now instead of in the past generation. They didn't have a focus on what we were doing in terms of sustainability in general.

That's good to hear. Who composes the core team at Tasca? Is it still family mostly?

It's family. It's totally family. I work with my family, only family. I have a nice team, young team of people. Of course, they are part of the family. I think there is no difference. Viticulture is hard work. It's not something that is easy. It's not like that you solve with machine. Technology can help, but working the land is a hard job. It's beautiful to see, but when you are inside the vineyard, it's something different. Need a lot of patience. I think that's really important, and we will see even with the next generation. Everything is changing really fast. The important thing is I think when I meet colleagues, our colleagues, producers of wine, I think the family factor is a really nice feeling for all of us because we always think about the next generation. We need to keep it safe and healthy. That's really important.