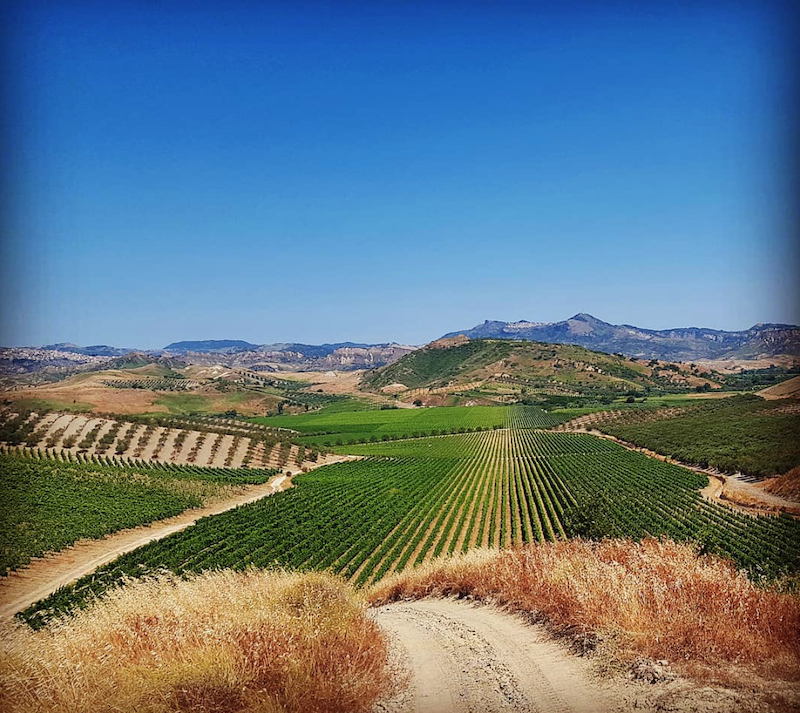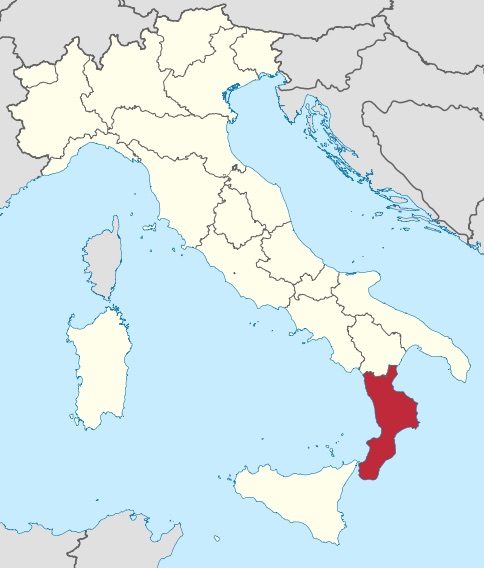 Even though Calabria is one of the oldest wine regions in the world, it has had an obscured past unbeknown to much of the world. Over the past few decades, Librandi has been one of the few flickering lights that has illuminated Calabrian wine from the dark past. Back in 1953, Librandi was among the first wineries to bottle their wine for larger markets. Librandi became known to international markets in 1987 when they released Gravello, a Cabernet Sauvignon-Gaglioppo blend.
Now Librandi is led by the fourth-generation. Paolo, his brother Raffaele, and their two cousins are looking to increase awareness of Calabrian wine by promoting their unique terroir and native grape varieties.
In October 2018, Marco Salerno interviewed Paolo Librandi from Librandi in New York City.
Marco Salerno: Welcome to Grape Collective. So how did the Librandi family get into the wine business?
Paolo Librandi: Actually in Cirò it was very easy that people were making wine home, so I think we can go back to my great-grandfather's time. But actually my grandfather Raffaele was the first one who started to build a small winery in the old town of Cirò Marina and started to bottle and then label the wine. This started in 1953 and then my uncle Antonio was his first son and my father Nicodemi later expanded it a lot. Now it's me, my brother and my cousins taking it on. It was always in the family. My house is in the property where the winery is, so everything was about wine since I was born, basically.
Your life has been about wine since day one. How is Librandi different today? It seems that Librandi is among the most recognizable producers from Calabria. How did it get to that point?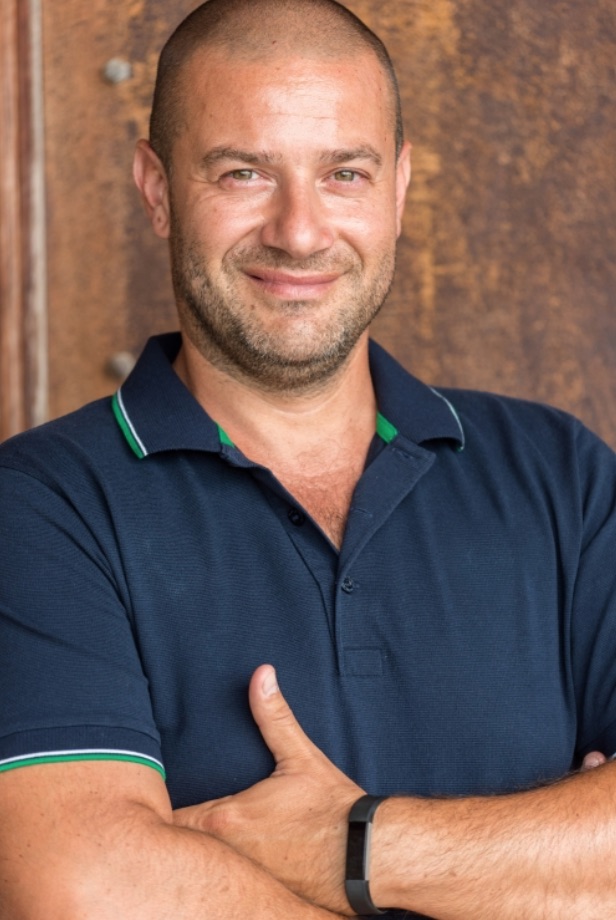 Well, my grandfather, when he finished his career, basically he left six hectares of vineyards to his kids. With six hectares he was able to grow six kids and to have two of them to study, to be graduates. Back then you could still do that. But then at a certain point, especially when my father who is the youngest wanted to join the business, they started to point at a different market like restaurants and specialized retailers of course.
At that point they started to hire the first oenologist to make investments, and we started to make the Cirò Riserva and then we bought the first property out of Cirò. There was a period where we planted a lot of international varieties, but then we went back to the native varieties again by the end of the '90s, which is what really identifies us now.
So through the years we started to export, and little by little we expanded to the point that we made the biggest investment by the end of the '90s where we bought a big property and we made vineyards there. So in the end, now we have 230 hectares of vineyards and we export to approximately 35 markets out of Italy. Ours is probably the first winery that really worked to arrive to a certain size and to export and to open the market for wines of Calabria, definitely. We gained that position and are working hard to keep it.
Awesome. That's a major feat. Tell me a little bit about the territory that your winery is located in in Cirò.
Our territory is definitely special, like many others winemaking areas, but there's something about our territory that is incredible in my opinion, and everything comes to the biodiversity that you can find there in terms of varieties, but in terms of anything. Cirò Marina, where the winery is located and so Cirò which is the main DOC, you have to imagine all the vineyards are very close to the sea. The influence of the sea is very evident. If you make a tasting through all of our wines, you will recognize the salinity of the wines very evidently. But you have to imagine that from the town of Cirò Marina, if you drive only one hour, fifty minutes, I would say you could ski.
So you go from the sea level to 7,500 feet, and so this besides being beautiful itself brings a crazy biodiversity because you can have on the very same day seafood at lunch and then drive a little bit, take a walk in the national park and have an amazing Porcini mushroom-based dinner. So this tells a lot about the territory and also about the grapes. In Cirò the traditional grapes are the Greco Bianco for the whites and the Gaglioppo for the reds.
But there's so many others that can have a special place in the wine market, and I foresee they will in the future. We're working hard for that, because grapes like the Magliocco, Mantonico, Greco Nero, Guarnaccia, Nerello and so many. We collected 200 that we're studying since more than 20 years now. So imagine this tells a lot.
Then the soil is special. The main component is clay. With a good component of limestone too, but clay is important because it's a very dry area. So it's all about clay, but also the training system. We head train the vines traditionally. What we call albarello, you know?
Very short plants with the bunches very close to the ground. They take beautiful advantage by the heating of the soil. So you have perfect ripeness and viticulture is incredible there. The skills that the workers have down in Cirò are amazing. We're talking about an area where winemaking started over 25 centuries ago and the tradition was never interrupted. So it's somehow in the blood of the people there.
All of us since we were kids had somebody in the family who had a vineyard, and we help harvest and making the wine and participate to the harvest, which is a beautiful ritual. It's really in our blood and if you go and take a walk in the vineyards, the skills that you can see of the vintners are amazing. The way they prune, the way they are sensitive to the plants.
Can you tell me more about your terroir, soils and their influence on the wine?
Absolutely. This is actually a very interesting question, because in Cirò there's a situation which is similar to some other areas of Italy like the Barolo, Barbaresco area or I might think also about Burgundy, in the sense that there are specific areas that give you specific characteristics. In the future there could also be the possibility to make somehow some subzones or cru concept in Cirò, because it's pretty composite, I would say.
The majority of the soil as I said is clay with a good component of limestone. But then there are microclimates that change easily. For example, there's a very important area very close to the sea, where you might think that it's sandy, but instead it's not sandy. There's sort of a red clay that gives the wine a very important structure. The tannins of the grapes coming from that area are very important, are tannins that you can compare to the tannins of the great wines. The color might be a little bit clear but the structure and age-ability of the wine in this area is amazing.
There are also more inland areas like where we have our estate, which is a subzone exactly where you have still clay but maybe a little less structure, but maybe a little bit more color. So there's a fresher situation in terms of microclimate there, so you develop different characteristics.
There are other areas instead where it could be maybe sandier, where you can make amazing rosé or very good white wines, so it's very composite. Of course the predominant situation is clay, whether more red clay close to the sea or more saline clay on the hills inside, but clay and good component of limestone is definitely the majority of the soil.
Can you talk a little bit more about the different grape varieties that you work with?
Absolutely. Well, the most important varieties are Greco Bianco and Gaglioppo. With the Greco Bianco we can make very nice, refreshing flavored fruit-driven wines with good acidity and also a good viscosity, I would say, that really pair well with a variety of different foods. Of course in Calabria we have many kiosks on the beach where you can have very nice seafood like octopus, sea bass, shellfish, where you can definitely pair the Greco Bianco with that.
Then there's the Gaglioppo which is our main variety. It's a variety that you can use in many different ways. For example, rosé is traditional in Calabria. You can make amazing rosé with the Gaglioppo or pleasant, lively daily reds, but also you can make very important riservas. You can make longer maceration and get wines that might remind you of a Pinot Noir with a little bit more kick. Sort of a breed of Pinot Noir, Nebbiolo kind of thing, that definitely people will enjoy. Medium-bodied, complex and enjoyable wines at the same time. I'd find really a big pleasure in having a glass of Gaglioppo.
These are also wines that are very versatile, very easy to pair with food and very distinctive with huge personality. I think that 100% Gaglioppo wine in a blind tasting is often something that you easily can recognize. It's not easy to confuse it with anything else. It's very distinctive. So those are varieties that of course you need to work well in the vineyards like all of the others, but with the Gaglioppo you need to get to a perfect ripeness to make great wines, but once you get there the satisfaction is amazing.
What about Mantonico?
The Mantonico is a variety that in the last decades nearly, I could say, disappear. It was basically used mostly in the very south of Calabria to make passito, which we do too these days. But the Mantonico has many different uses. Now we have a dry version which is actually our top white, but also other wineries are investing in the Mantonico because it gives you wines with a very good character and personality. This is a variety that can get really ripe, but still keeps very well the acidity. We created a white wine that can go through the years easily and age very well. But some others that may be a different interpretation, but it's a very important variety.
Another interesting variety that we're investing on is the Magliocco. Has completely different character than the Gaglioppo. We're talking about a variety that produces very low yield naturally, with a different concentration, different color, different flavor profile. The Magliocco plays more on darker fruit, spice, the color is of course more concentrated. It's a very interesting wine. You could compare maybe with some ... just to give you an idea, because then the variety is definitely different. It has some similarities with some Shiraz or some Malbec, but just if I have to force a comparison. So those are the main four native varieties that we focused on. As I said before there are many others that you could still use.
It seems like Calabria has amazing wine, a rich, historic territory and delicious food.
You bet!
What's your philosophy on winemaking?
Our philosophy is easy to understand if you come visit us. You would see we have a very nice winery with all the technology and the equipment we need. But our biggest investments and our biggest attention was always in the vineyards. We're really proud of our vineyards, from the way they look like to the quality of the grapes they give you. So it's all about that. To work in a certain way in the vineyards, follow the creation of quality step-by-step, since the very moment at where you plant the vine and then the way you follow all the work you have to do in the vineyards to have perfect grapes, including the harvest and every single detail.
Because quality happens in the vineyards and, most of all, if you really invest in the vineyards and keep on making the wines, then the personality that the wine gets is another level. Every year if you're passionate with that single vineyard wine you can taste it and basically recognize it, even if there's a vintage variation. So our philosophy is definitely vineyard-driven and terroir-driven, because when you have the vineyards in the right places that they really speak with the people that drink the wine, speak of that terroir. So that's definitely our philosophy.
So what are the next steps for Librandi?
We're still working hard in the research. There are some spaces in our portfolio that could be filled with ancient varieties that we can bring back. So for sure in the next one or two years there's going to be a couple of important news in our portfolio, but we still work on our Greco Bianco and Gaglioppo, we still make clonal selection, we're still working hard on that because there was no scientific literature there. So we're definitely following the tradition, but on the other hand we're understanding better and better every year how to take the best out of our own varieties.