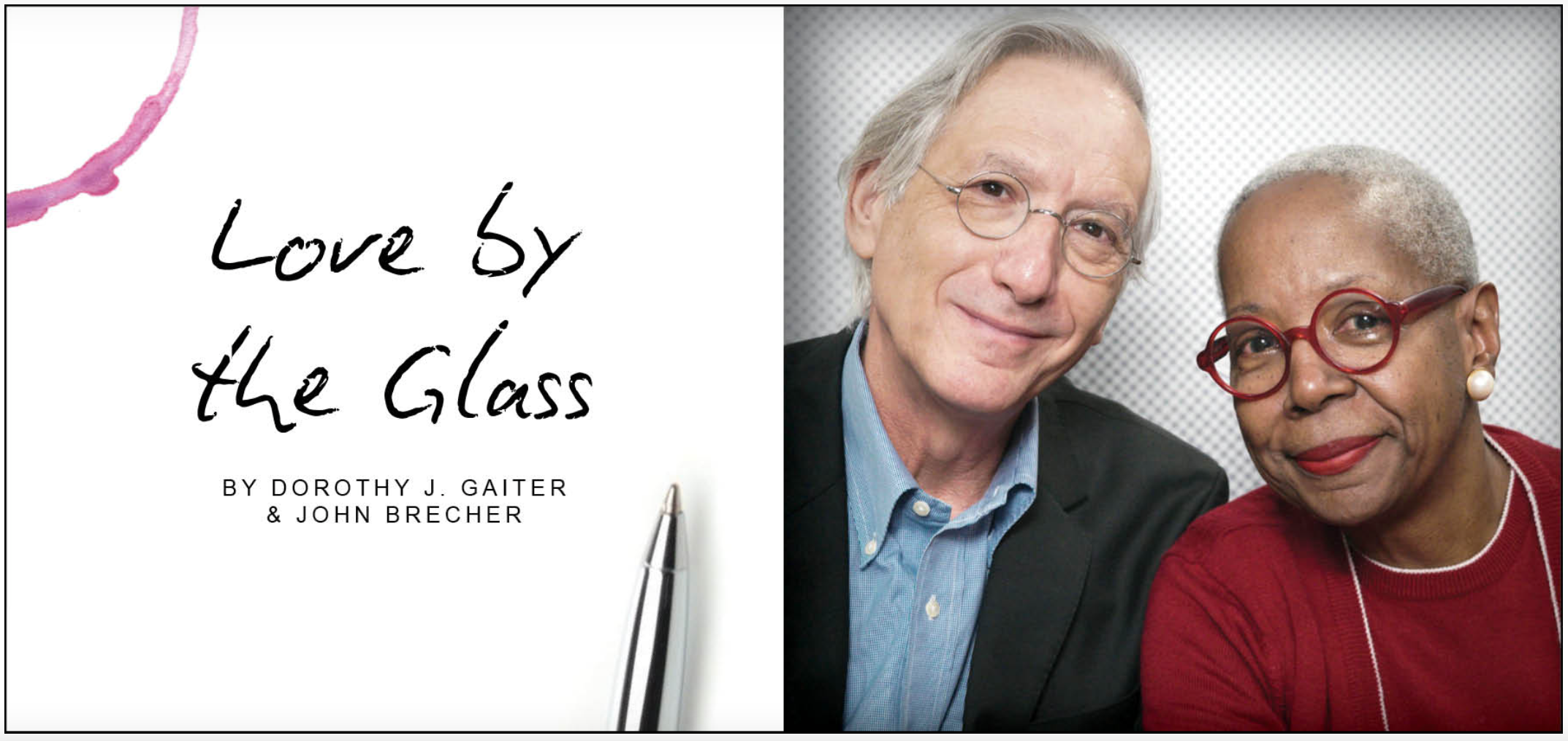 We have many things in common and this is one of those foundational ones: Our fathers were intellectual, big-hearted men who would give you the shirt off their back. Our smart and sympathetic mothers would track you down, crossing continents if need be, to get it back.
In 1980, the first time we moved to Manhattan, we asked the superintendent of our apartment building if he would dispose of the boxes from our move from Miami. He said sure and told us how much it would cost. We don't remember how much he charged us, only that Dottie, full of genuine concern, asked, "Is that enough?" As soon as the super left, John turned to her and said, arms outstretched in disbelief: "I can't believe you asked him if that was enough." It got worse when we saw the super selling our boxes to residents who were moving out. So that's how New York City works! How in the world were we going to swim with the sharks that we had been told inhabited the city's every nook and cranny?
We thought of the yin and yang of couples after we interviewed David and Nadia Sadie, rising stars in the fast-emerging Swartland wine region of South Africa, for our Valentine's Day column. Not only are their heights very dissimilar but their outlooks and personalities seem quite different, too, yet sweetly meld. (Our moms and dads were married until our dads died. This year, June 4 marks the 50th anniversary of the day we met.)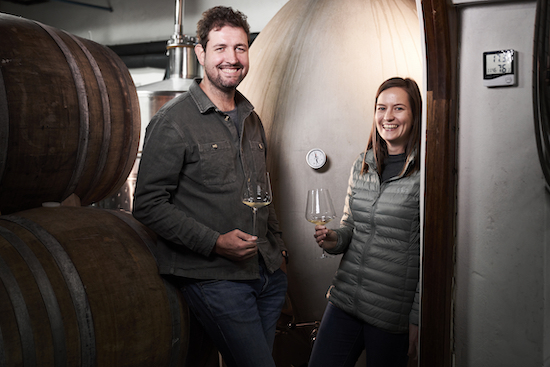 We spotted David, 38, and Nadia, 39, who are not related to the pioneering winemaker Eben Sadie of Sadie Family Wines, when they were in the center of a scrum at an Old Vines Project tasting in Stellenbosch last year during our first trip to South Africa. Only Rosa Kruger, who was announced that night to be Decanter's Hall of Fame honoree for 2022, got more attention. People were waiting to taste the Sadies' highly regarded Chenin Blancs. They make five, some single-vineyard. A stunner called Aristargos is a Chenin-based blend and was the first wine from South Africa to score a 98 in Decanter magazine, they told us. They also make a stop-everything Grenache and a red blend called Elpidios at their 5,000-case winery.
(David and Nadia Sadie, photo credit Cape Winemakers Guild)
When we called them the other day, they had begun harvesting some Chenin. At one point, Nadia left for a few minutes to put their sons, Wilhelm, 9, and Malan, 7, to bed. David, who was born and raised in Swartland, studied viticulture and oenology and is the winemaker of the terroir-focused, high-acid wines. Nadia studied soil science and viticulture and manages the vineyards they lease, which are farmed sympathetically to workers and the environment with some experimental plots aligned with organic viticultural practices. This interview has been edited.
Grape Collective: How did you two decide to study at Stellenbosch University, home of South Africa's famous viticulture and enology program?
Nadia: I was enrolled for conservation ecology when I realized it was a new course. No one had finished the four-year course, so I became a little skeptical -- what do you do with it? So I eventually switched to soil science and in combination with viticulture it actually brought me close to my initial thought of conservation ecology. It's something I can use day-to-day now.
David: It was my ambition to play professional rugby, so I moved to play for Stellenbosch. My initial plan was to study architecture, but Stellenbosch didn't offer architecture as a degree. I had been exposed to viticulture from both sides of my family. My mother's father exposed me as a young boy to pruning and nurturing old vines, not on a commercial scale, but vines he farmed that had been farmed by his father. My father also liked wine. He was an accountant and had farmers as clients. That exposure on both sides led to the decision to focus on viticulture and wine but still I was quite focused on rugby until I was injured.
Grape Collective: How did you two get together?
David: We had multiple classes together but it was only really toward the end of the final year that we actually met at a dance and started engaging more and more. Nadia wasn't serious initially, and I was quite serious initially.
Grape Collective: Nadia, what was wrong with him? (Lots of laughter all around.)
Nadia, after a pause and a deep breath: It takes a long time to win my heart and I was just skeptical. The more I got to know him the more I liked him. OK, he's not that bad. Give the guy a chance…
David, sighing: I was a bit of a cliché, a Stellenbosch rugby player, a rugby jock. There was a stigma. I was a little bit like that in her eyes initially.
Grape Collective: What attracted you to her and led to you getting married in 2009?
David, sweetly, clearly incredulous that anyone would need an explanation: What attracted me to her? Her long, curly hair and her huge smile. The intellectual part of her. I was the one that could put almost three hours into a paper and barely pass it and she would be almost one hour into the paper, she would stand up and hand it in and be a cum laude student. She was what you call a bookworm. She loves literature and reads so that part of her I found fascinating. She also loves sports so we do trail running together. She'd been doing it for many years. I'm newer at it and I'm a bit too heavy to be doing it. We also had the same love of language, a love of agriculture.
David worked at wineries from Australia to France and started making wine on the side in 2010 while working for other wineries. He resigned in 2013 to focus full-time on their brand and in 2014, they moved into a winery with a cellar and vineyards on granite and schist-based land and a house they have a long-term lease on in the Paardeberg mountain range in the Western Cape. They also purchase grapes from growers whose agricultural practices synch with theirs. They hope someday to purchase some of the property they've been leasing.
Grape Collective: The first few years you made and sold your own wine, it was labeled simply David. We had read that you didn't want to use your last name because it might cause confusion with the other Sadie wine enterprise. But why just David and not David and Nadia?
David: For the first few years it was just called David because Nadia didn't want her name on the label.
Grape Collective: What?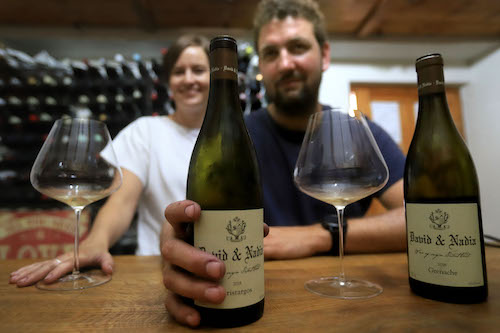 David: It was all quite sudden that we had to name the wine and have a concept. We had a tasting in South Africa and the wine was chosen to go to the London International Wine Fair. She loved the label but didn't want her name on it. It was more a reference to my grandfather in terms of his influence on me studying this. But in 2016 Nadia left her other job and joined [the family enterprise] for the first time. So we designed our own family crest and decided to upgrade the old label to David & Nadia.
Grape Collective: David, did you name Aristargos, that wine that went to London? A Google entry says it means in Greek, "The best way of leading is by serving others."
David: I proposed the name and she accepted it. We did it together. It wasn't just about what I wanted. She named the Elpidios and it means about the same thing, to have hope and to have an expectation for the future.
Grape Collective: About hope. The wine industry there has had to deal with droughts and COVID restrictions that included bans on the sale of beverages with alcohol. The legacy of apartheid remains as the country struggles with a staggeringly high unemployment rate and other problems. There are many challenges. We had read that your permanent workforce included people who lived on the streets, to give them hope. Do you still hire them?
David, sighing: We used to for a few years but the challenges were too great. The beauty of it is you give someone hope, and try to create hope. The sad part is that you can't help everyone in life. It was a big challenge to sustain that. The amount of challenges, even just paying into their bank account. People would watch them and rob them. We couldn't provide housing. We applied for it but that never happened. We take for granted having a home with a fridge that will keep food fresh for a few days. They were eating everything because if there was any food left over, they would be robbed of it when they slept so there would be nothing fresh for the next day.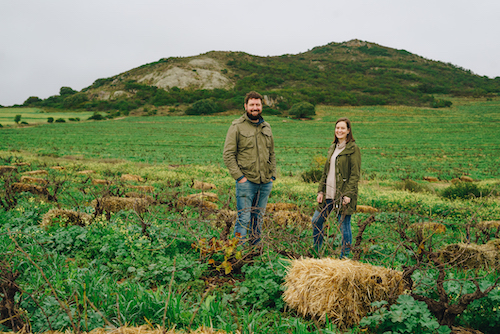 So we gave up that hope. Now we hire people who live near the farm that we farm. It's slightly more practical and possible. We have five to seven permanent people and then from 10 to 20 temporary workers six to nine months a year. We need to break cycles, generational cycles. Hopefully when we can buy a piece of land, we can have a small accommodation, something with running water, solar energy, a small start. But we have to break the cycle because a lot of people go home and are caught up in the old. They may be living with parents in an environment of abuse or alcohol. There's fetal alcohol abuse. In the '90s, the government should have built thousands of schools and hundreds of universities. Now almost 40 years later, not much has changed for second or third generations. There are beautiful stories in our country. I'm privileged to be part of the Cape Winemakers Guild. Its Protégé Program, in agricultural terms, it's the most relevant transformation project that there is. [Its website says, "Since its inception in 2006...the program has enrolled 37 protégés, 24 of whom are now working in the South African wine industry.] It's a huge honor to contribute to the efforts, from our own workers and charity auctions and people who buy the wine. We work hard for our money and we happily employ people, but there are many challenges. We have to uplift them but it's easier said than done.
Grape Collective: How did your big break come? Your name is better known and your wines more available than many and so sought after. How did that happen? You're represented in the U.S. by Skurnik, which also represents celebrated winegrowers Chris and Andrea Mullineux, who used to make wine where you are now.
Nadia to David: I have something to say, you can add if you want. It was Tim Atkins in 2011 tasting the 2010 Aristargos in the Tomorrow's Stars booth at the London International Wine Fair. Then there is the story behind the wines. We're based in the Swartland and there is a lot of talk of it as an upcoming wine region and we're a husband and a wife team. Everything worked together.
David: If I can quickly add, if I may, Tim Atkins got our first UK importer, and there were other writers. And being the first South African wine to achieve 98 points in Decanter, was also quite special. We poured for Jancis Robinson in London and she basically introduced us to Skurnik in the States, which was huge for us. And James Molesworth in Wine Spectator has been quite special. It's been a big privilege, a big journey. Chenin Blanc from South Africa is relevant. Regardless of our own success it's important to recognize there are many Chenin producers in our country that make amazing wines, and all of the work that goes into it, like what Rosa Kruger has done with the Old Vine Project, it helps put South Africa in a global context.
Grape Collective: Did you propose over a bottle of wine?
David: It was a very old bottle, maybe a Cabernet-Cinsault blend from 1984. In Strand, next to the beach, candle-lit. She said yes, actually before I asked. (Both laughing hard now.)
Nadia: Nooooo. I said yes, but only after the question was asked.
Grape Collective: What's it like working together?
David: I'm a dreamer, sometimes an unrealistic dreamer, ethereal, in my own world because I get inspired and I see things from travels and drinking amazing wines. Nadia is much more of a realist and trying to keep me firm, on track.
Nadia: I always want to know, what now? What comes next? So I'm thinking of OK but what now? We complement each other. We make a good team. Early on we were attending dinners and wine tastings. It's our job, but it's also spending time together. We're not really traveling much together because of the boys and the school program, but we will get there again. I won't say it's not without challenges, but it's lovely working together.
Grape Collective: Even though it is your work, do you find wine romantic, magical?
David: What I love about Grenache is, you saw Nadia's size in comparison to mine. She's a very strong personality and strong individual, but physically, in terms of beauty she's petite, more fine bone, small -- a summary of Grenache in a way. A fine-bone style red wine. There's beauty. It has an elegance with a strong personality. The reds are more romantic, ethereal. They're not an open-book type of wine. They're a bit more closed so you have to spend more time with them to get to know them, which is quite true of Nadia.
The white wines are marked by salinity and are mineral-driven in a linear style that we like, more racy and acid-focused, for good food. Those qualities come from the soil so it gets me thinking about the environment, where we would want to have these wines, which is around someone's table, at home or at a restaurant. We try to dream together. I may not ask her to weigh in on every discrete detail but it's important when we blend that I get her opinions. I try to do the base of the work and offer some options before we blend the wines together finally.
Nadia, back from putting the boys to sleep: I have to focus real hard to see it as romantic. I'm more inclined to just get things done and be practical about it and can easily lose the romanticism behind it and rather focus on what has to get done. I can still see it but I have to look hard at it.
David: A working mom needs a good glass of wine.
Dorothy J. Gaiter and John Brecher conceived and wrote The Wall Street Journal's wine column, "Tastings," from 1998 to 2010. Dorothy and John have been tasting and studying wine since 1973. In 2020, the University of California at Davis added their papers to the Warren Winiarski Wine Writers Collection in its library, which also includes the work of Hugh Johnson and Jancis Robinson. Dottie has had a distinguished career in journalism as a reporter, editor, columnist and editorial writer at The Miami Herald, The New York Times, and at The Journal. John was Page One Editor of The Journal, City Editor of The Miami Herald and a senior editor at Bloomberg News. They are well-known from their books and many television appearances, especially on Martha Stewart's show, and as the creators of the annual, international "Open That Bottle Night" celebration of wine and friendship. The first bottle they shared was André Cold Duck. They have two daughters.
Banner by Piers Parlett