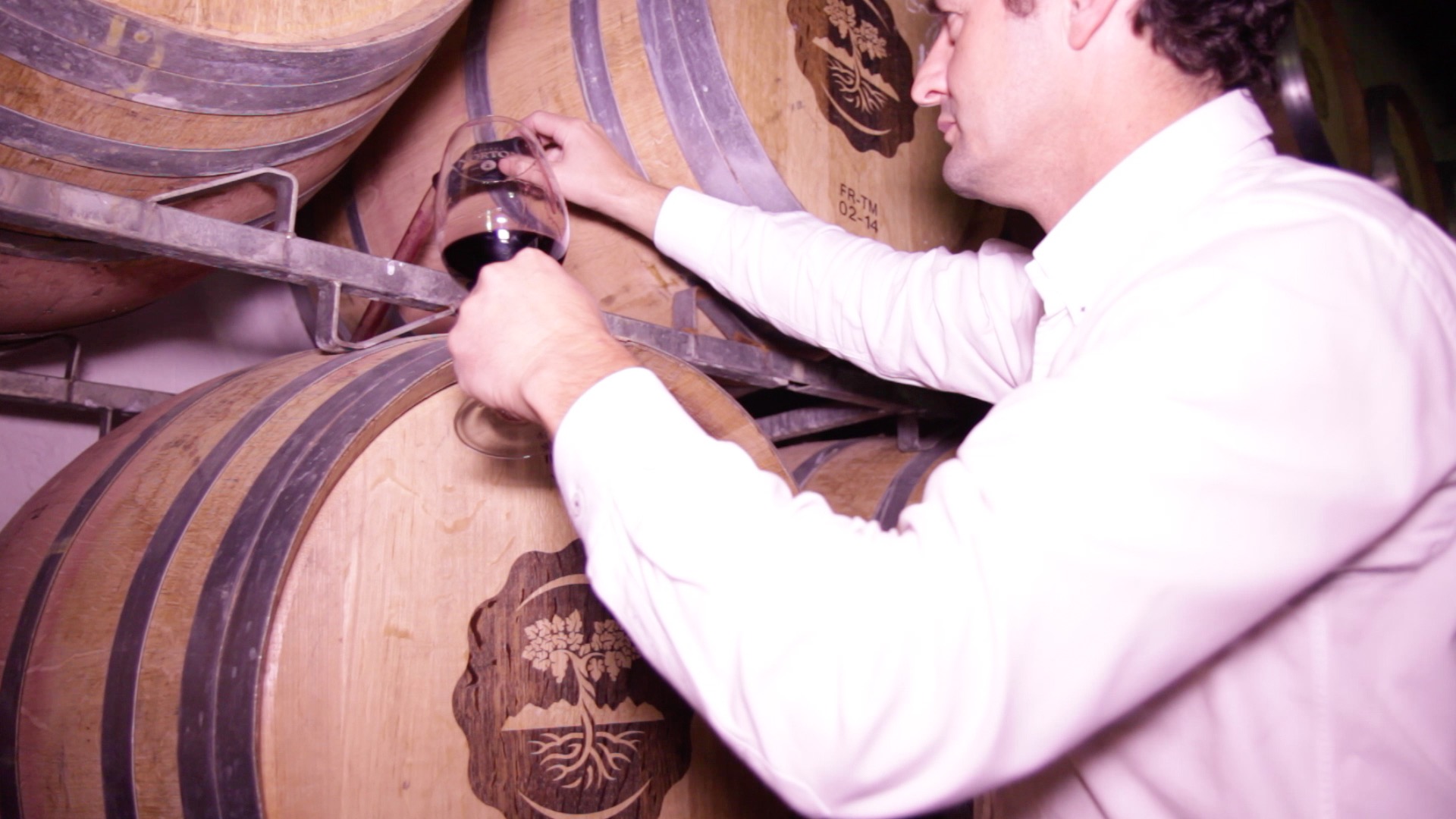 The Norton Winery has been on its existing site for more than a century. It was named for Edmund Norton, an English engineer who planted vines at the estate in 1895 and who was also the architect of the railway connecting Chile with Mendoza.
In 1989 Gernot Langes-Swarovski of Swarovski, the Austrian crystal dynasty, bought Bodega Norton. The business is run by his son Michael Hastrick.
We talk to Norton winemaker David Bonomi.
Tell us about Bodega Norton.
Bodega Norton is a winery in Mendoza in Argentina. It's a very important player in the wine industry. Now it's in the top five in our market and in the export market. Norton has always produced very high-quality wines.
When was the estate founded?
Bodega Norton was founded 120 years ago by James Palmer Norton. Now the Swarovski family owns the winery.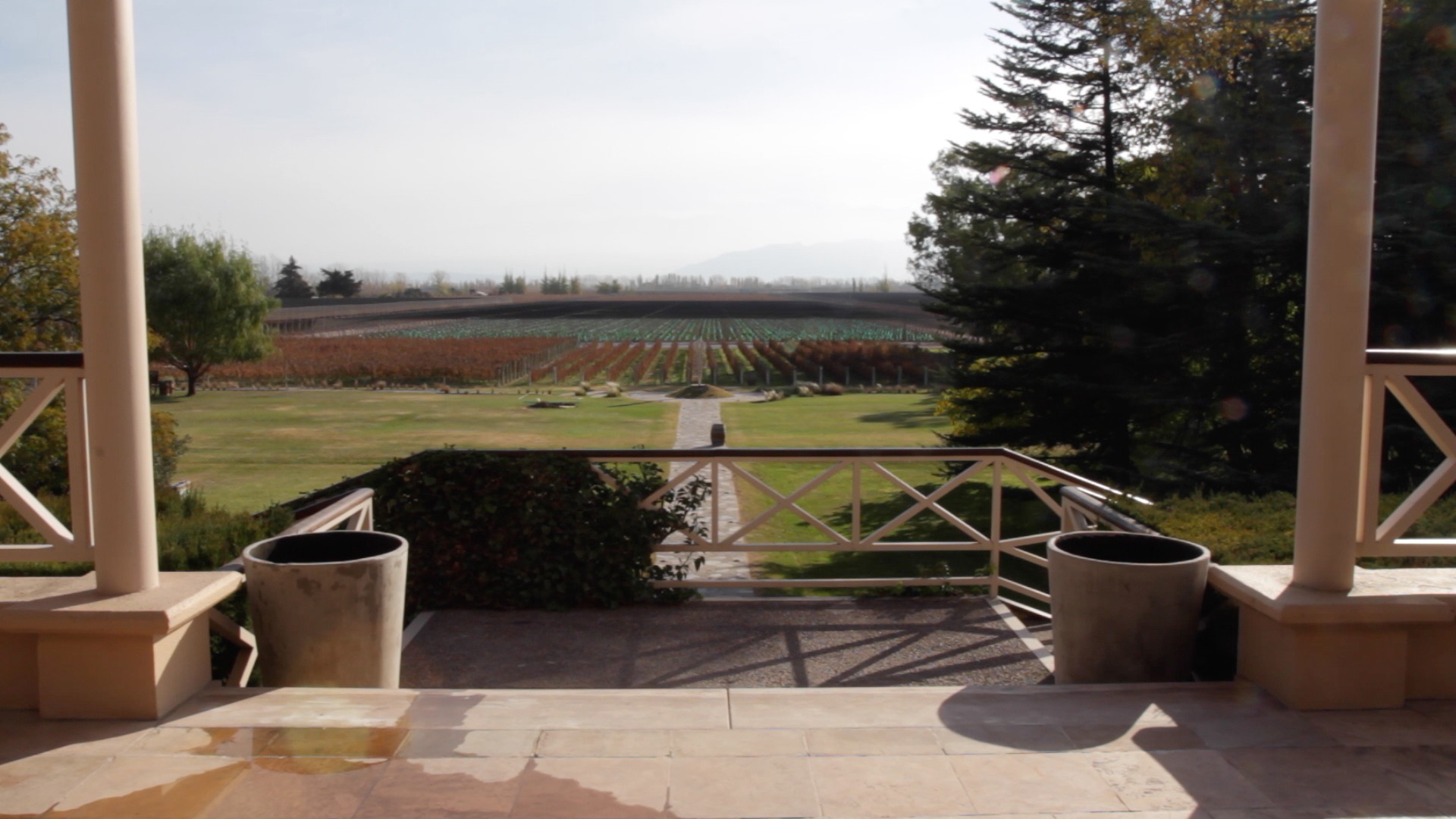 How many different winemakers do you think have been in charge of Bodega Norton over the years?
There are approximately five winemakers in charge of all the processes. No one winemaker is dedicated to or involved in all the processes. My boss is Jorge Riccitelli. He's the chief winemaker, and there are approximately four other winemakers who develop different activities in the winery.
You've been in business for over 100 years, how many different people do you think have been making wine at this estate? There must have been many.
This is a very particular winery. There are a lot of employees that are family. Grandfathers, fathers and sons are related to this winery. This is a real family winery.
What is the winemaking philosophy at Norton?
The single most important factor is to maintain quality, quality, and quality year in and year out. In general, our most important wine is red. Our philosophy and the concept for Norton is to integrate all the aromas, the colors and amounts, to produce a very, very nice balanced wine.
Over the past 20 years, Malbec has exploded in the world arena. Argentina and Malbec are almost part of the same sentence now. Has that changed the mix of wines that have been made at Bodega Norton?
When Malbec began to explode, it was most important for us to well-integrate the vineyards with the winery or the winery inside the vineyards. For a long, long time, it was common practice for different producers to just put the grapes in the winery, and then the winemakers would produce the wine.
Now it's a mix. It's blending because it's most important to integrate the quality in the vines, in the winery, and the winery in the vines. This is the real challenge. When the Malbec explosion began, we started to develop Malbec alone because for a long, long time, Malbec was blended in different red wines.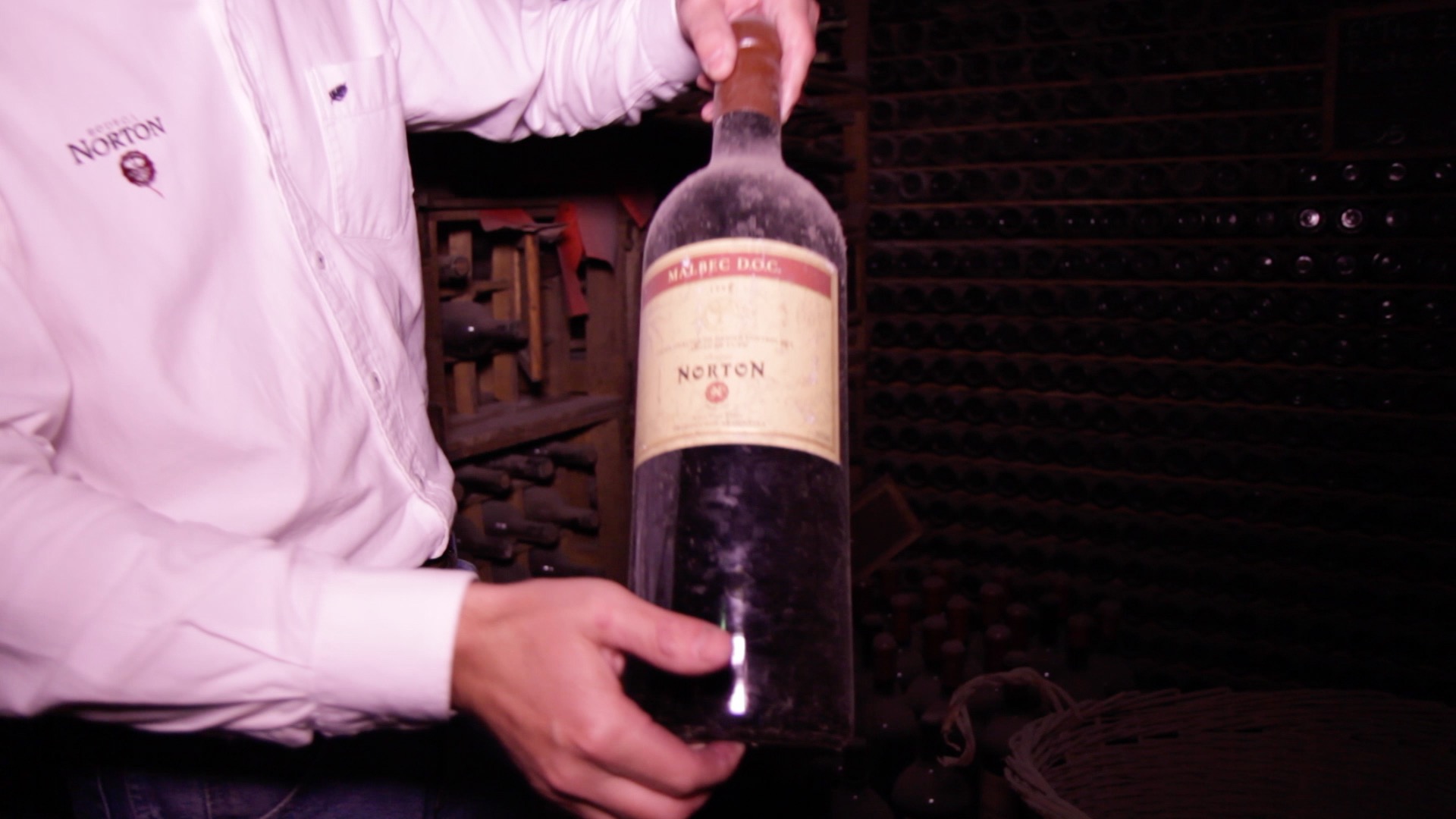 The owners are the famous Swarovski crystal family. How has their ownership changed the way that things operate in the winery? As an aside, I would imagine that you must get very good wine glasses in the tasting room.
For me, most importantly is that they love Argentina. They own land in southern Argentina. They first started visiting Patagonia, and then they began visiting other Argentine regions. When they arrived in Mendoza, they fell in love with this place, and with the wines. This is why they founded or re-founded Norton, approximately 25 years ago, and then introduced the philosophy of very high-quality wines.
You mentioned you make 60 different wines. That's a lot of wine to keep track of over a year. How do you focus on all of those wines, and ensure that quality is paramount?
I think that it's very important that you visit our winery. There are different steps. There are different tanks, barrels and different facets of management in the winemaking process. The most important is when I work with our Norton collection, it's for wine you can drink every day. It's important for us to put the "chips" inside the wine and work with this wine. When this activity is completed, I'll take out these "chips" and put the "chip" aside for this particular activity. It is critical to be focused on all the details of the work.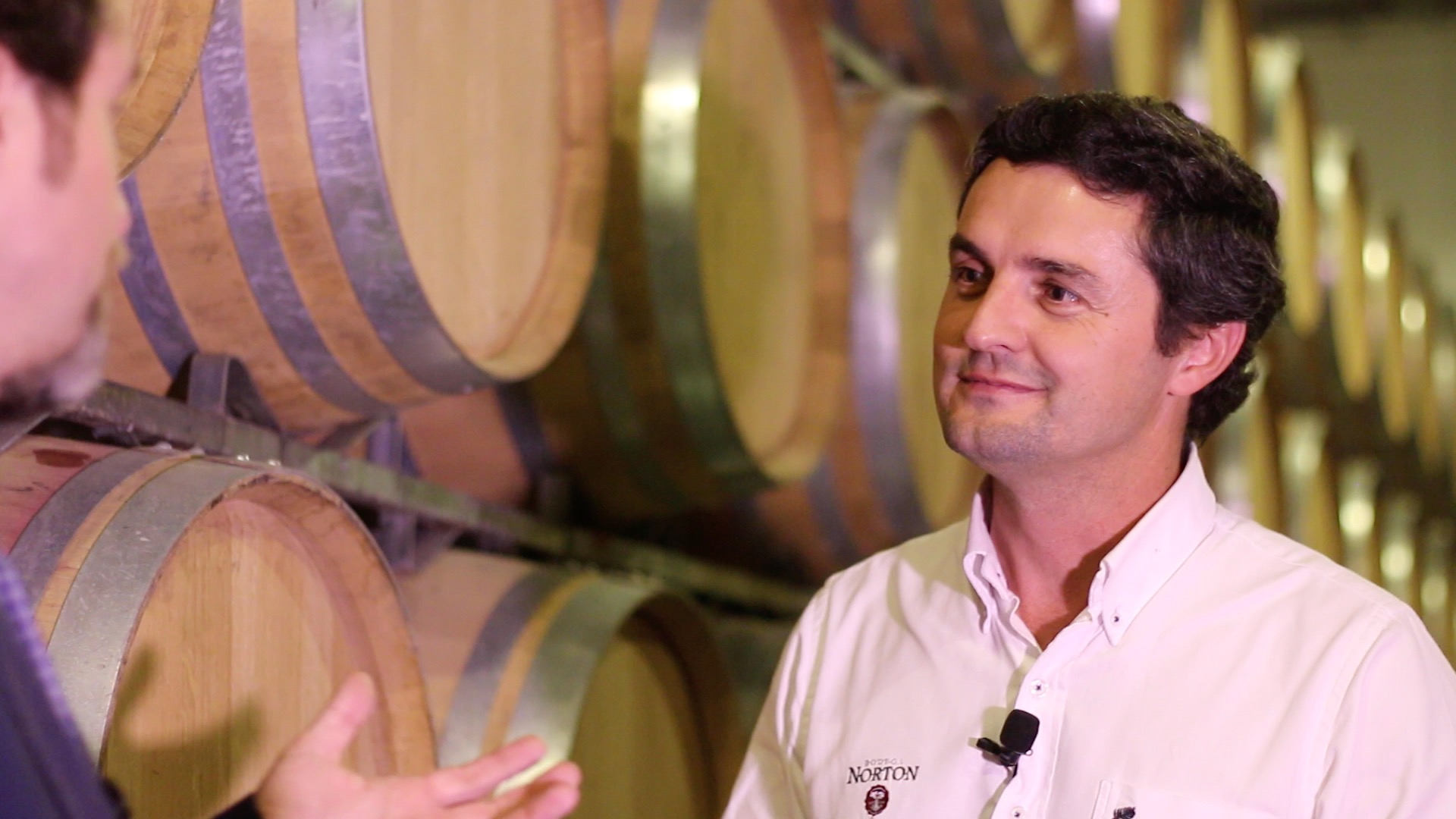 You mentioned earlier that the ownership is very supportive of experimentation and trying new things. Having 60 wines indicates that you are open to trying new things. Talk about the spirit of experimentation.
It is a wonderful experience for us because our owners are very open-minded. I can start working on a small idea and I can develop it very easily because they support it economically, or they support all the people that help me, or help our team in developing this idea. It's very easy because the owners maintain a very healthy company and then continue to run it.
Talking a bit more about exploration and innovation, what are some of the new things that you can point to that you are excited about developing?
First, when I think about new ideas, I always think about place - terroir. I'd have to check this place, and then start to be very open-minded in the winemaking process for this specific terroir because it's a completely different winemaking process for the other range of drinks - very easy for the thirst-quenchers, and it's completely different than when I go to south of the range or aging in barrels, or look for a specific terroir.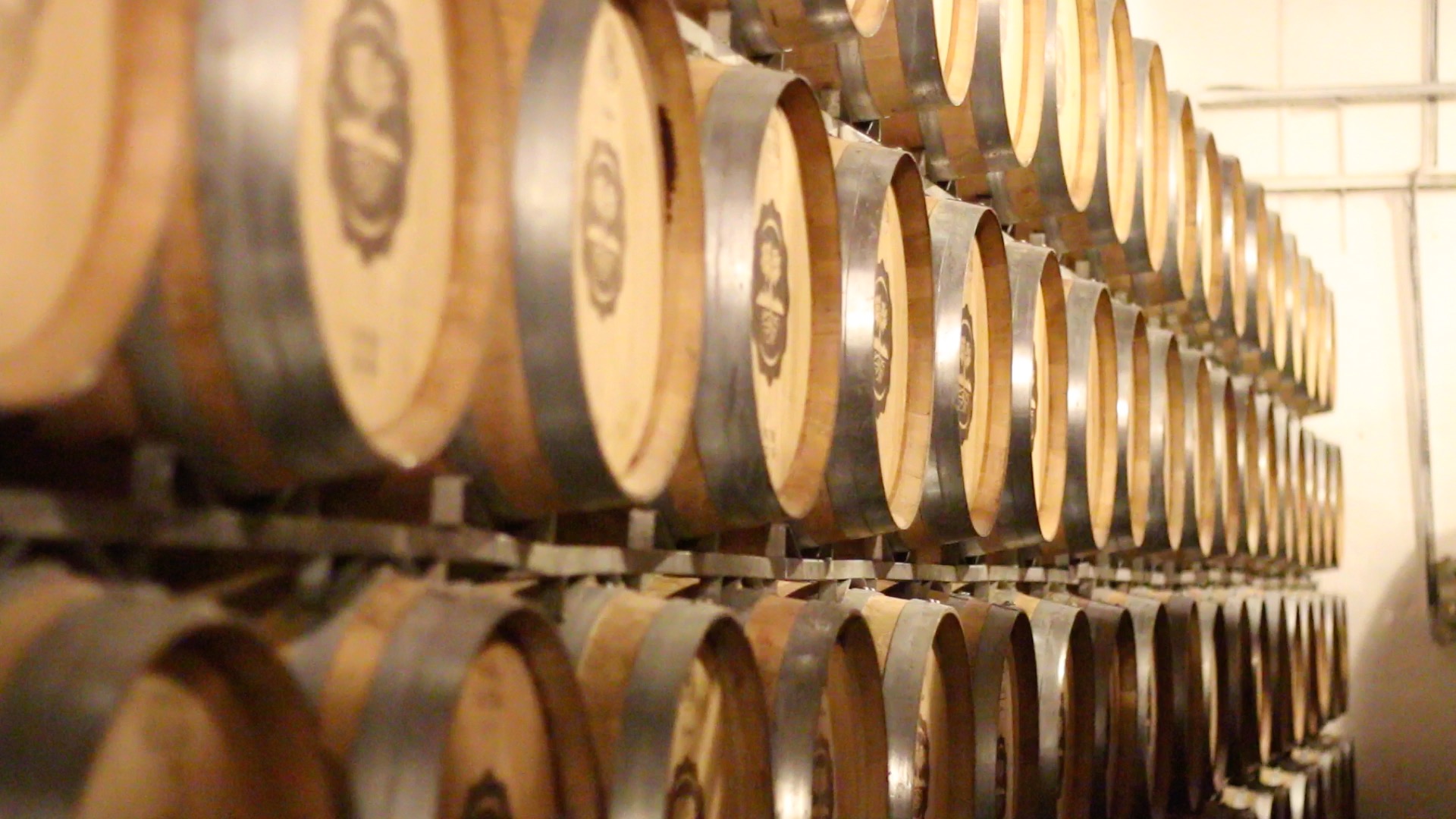 Are there any varietals other than Malbec that you're very excited about? Everybody talks about Malbec, but you make 60 different wines.
For us it is Perdriel, you are in Perdriel now; Norton is the heart of Perdriel. The most important beside that is Cabernet Sauvignon. This place is very, very spectacular for growing Cabernet Sauvignon. But now we are starting to work in a very small area with Cabernet Franc. We have only planted a very small amount but it's a very nice varietal to develop. In white, Chardonnay is good and the second most planted varietal for white is Sauvignon Blanc. We also have continuous development of Viognier, Reisling, and Semillon, for example.
When I start to speak of these white varietals in general we go to the Uco Valley. Norton started working in the Uco Valley approximately three or four years ago with different farmers because in the future, we will start to buy small parcels of land or small vineyards in Uco for our property development, but now I buy different grapes from different producers from Uco. Uco is a very high altitude area. The average altitude is 3,300 feet and for white varieties, it's very nice.
Ruta 15 - km 23,5
Perdriel, Luján de Cuyo
Mendoza
+54 261 490-9700
Purchase the paperback version of Conversations with Winemakers: Mendoza, Argentina on Amazon for $19.99 or the Kindle book for $5.99.