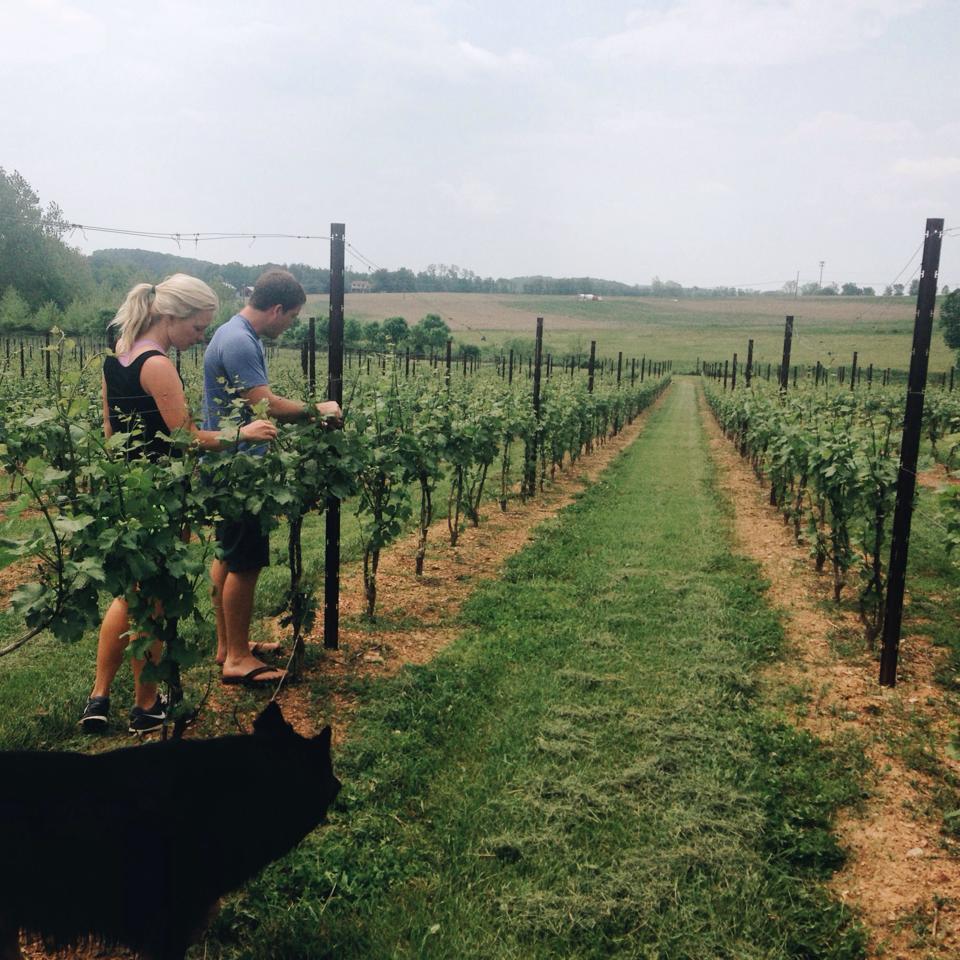 Maryland is making interesting and delicious wine but unless you lived in Maryland you probably haven't heard about it. The Baker family (brother and sister team Drew, Lisa and Ashli) and their Old Westminster Winery is helping to establish the state's wine credentials.
The Old Westminster vineyard is 800 feet above the sea on channery loam soils overlaying a bedrock of greenstone schist. Old Westminster works with Grüner Veltliner, Cabernet Sauvignon and Petit Verdot, Cabernet Franc, Barbera and Pinot Grigio. The grape that has won most acclaim is Albariño. Wine critic Jon Bonné writing in Punch was full of praise: "The gang at Old Westminster, in Maryland, is having almost too much fun with their range of pét-nats, including a beautiful sparkling albariño. (Anyone who doubts that America is, indeed, great again need look no further than a fizzy albariño made outside Baltimore.)"
The Bakers farm using environmentally sound materials and everything is done by hand. They use diverse cover crops to entice beneficial insects and promote healthier vines with stronger immune systems that demand fewer inputs. In the cellar they use wild yeast for fermentations. Wines are bottled without fining or filtration.
Grape Collective talks to Drew Baker about his Maryland wine story.
Christopher Barnes: So Drew, how did you get involved in making wine in Maryland?

So Old Westminster Winery is my family's efforts to produce really beautiful wines that reflect Maryland in a positive light as well as our family farm. And the aim is simply to make something delicious that we enjoy and then hopefully will bring pleasure to others.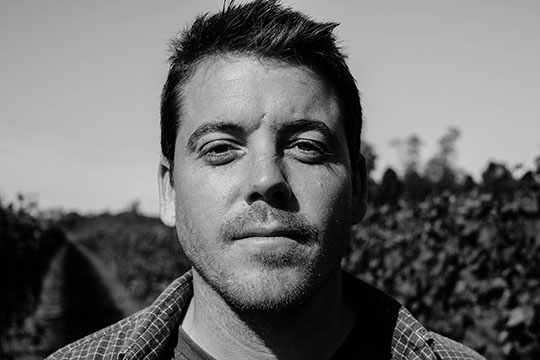 And when did the winery start?

So this winery started in 2010. So it's very much a first generation young family project. My sisters and I are all under 30 years old and we're kind of leveraging our youth and our energy to really bring a new fresh perspective to winemaking in the mid-Atlantic.

And what was the family doing before you were doing wine here?

Oh boy, nothing. This vineyard and winery really were our efforts to make use of this land that we felt so fortunate to dwell on. And you know this is our effort to produce something beautiful that reflects this place, our state and our family and can bring enjoyment.

And when you started you had the idea of creating a winery. How did you go about it? You know it's one thing to have a dream and then it's another to say, "Okay, I've got to plant some vines, how do I do that?"

So when we were first kicking the tires on the idea of planting a vineyard and producing wines we quickly realized that to be successful we needed to create something that we enjoyed and believed in and were proud of. And then from there we were just sort of trying to identify that intersection between what we could grow well and produce well and what we enjoyed. So we sought out consultation both from near and around the world. And we identified a handful of great varieties that we believed that we could grow well and produce wines that were really inspiring.

How did you decide on the grapes that you ended up with and what are they?

So we were looking for grape varieties that maintained natural acidity well, that had reasonably thick skins and that produced wines that really inspired us. So with those parameters we quickly zeroed in on two red grape varieties and two white varieties that I love and that we have planted here. For the whites, Albariño and Chardonnay and for the reds, Cabernet Franc and Syrah.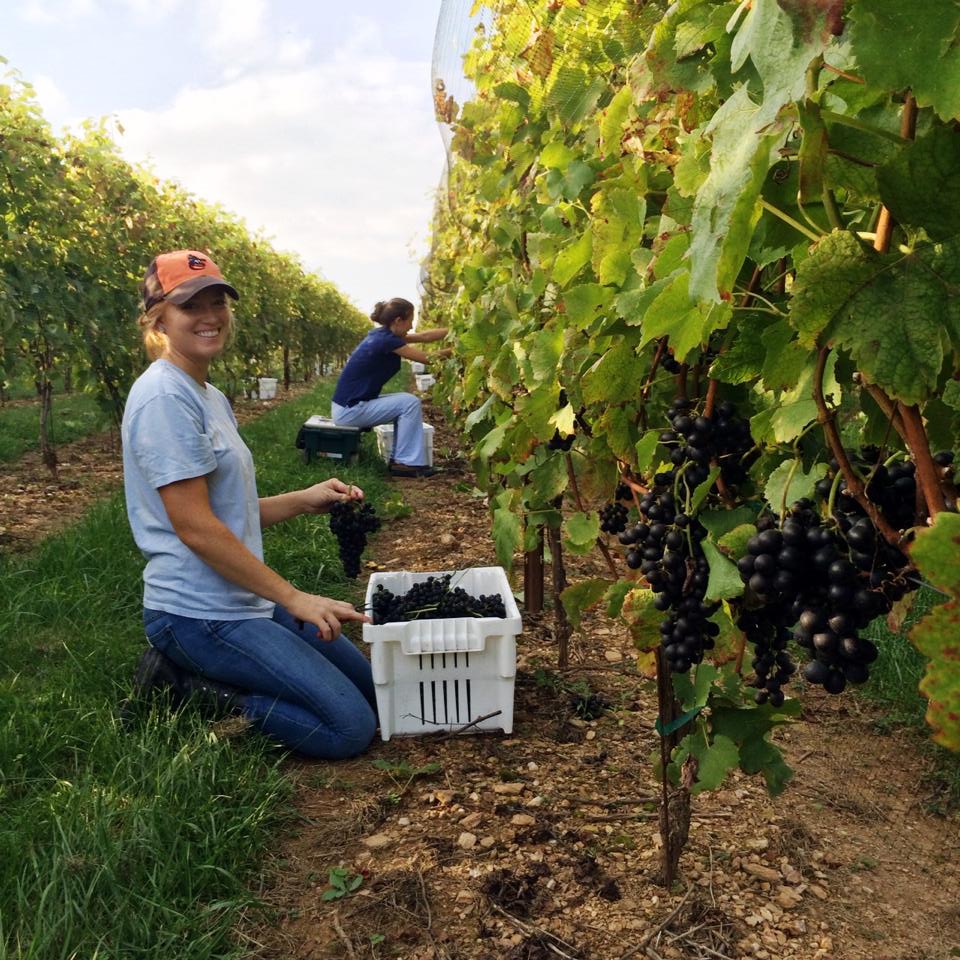 And how do you say that those grapes represent themselves in the Maryland climate versus some other places that are more famous?

So what I love about Maryland is its diverse geology and microclimates. It's often referred to as America in miniature. From the coastal plains to the Chesapeake Bay to hill country to the mountains in the west. We have this really diverse range. What I'm getting at is there's really this diverse range of soils and climates that create wines that are both different but can be uniquely delicious.

And how would an Albariño for example be different here than something from Spain which people mostly think about when they think about that grape?
Albariño, its spiritual home is in Galicia (Spain), but it is performing particularly well here in Maryland. This is a grape variety that we have found has thick skins, really preserves natural acidity and is just aromatically vibrant and these are three things that are quite important not only from a viticulture/horticulture perspective but also in producing wines in a style that we love.

And when you started what was the Maryland wine industry like?

What I love about growing wine in Maryland today is the collective energy. There's this sense that the tide is rising and that really delicious and beautiful wines are being grown here and not just at Old Westminster Winery, but we have neighboring vineyards and producers that are bringing fresh perspective to the table and producing wines that should really be celebrated. So you know Maryland has this diverse range of soils and climates and really amazing world-class wines are being produced here.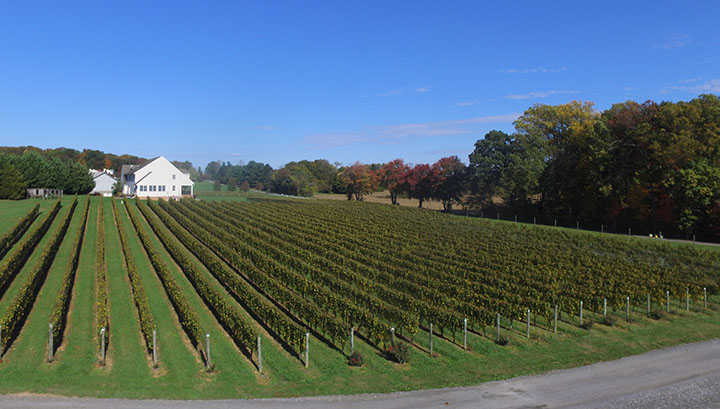 And what are some of the other things that are going on in the state that you think are interesting? Are there some varietals that people have planted that you're like, "Wow, that's amazing that they're doing that?"

So great varieties that are being grown in Maryland right now with what I would call success, from the whites I'm really loving Albariño and I'm seeing great results with Chardonnay as well. And on the red side of things, Cabernet Franc, Petit Verdot and some are having success with Syrah as well. So these are a handful of grapes that I think are producing just really world-class wines here in Maryland and I think we'll continue to see more of these.

Drew, how would you describe the terroir in Maryland?

I would describe the terroir in Maryland as diverse. What excites me about Maryland is the wide array of unique geology and climates that are found here. Maryland is often referred to as America in miniature and I think that at Old Westminster Winery we embrace this. So here in our home vineyard we have channery loam soils with great gravel content and we're producing I would say exceptional white wines. We also have other vineyard sites that we source from 20 and 30 miles from here with totally different soil types. You'll find limestone to the west and you'll find sandier soils to the east and I think we're able to make unique and delicious wines from different varieties and different styles in these different and unique terroirs.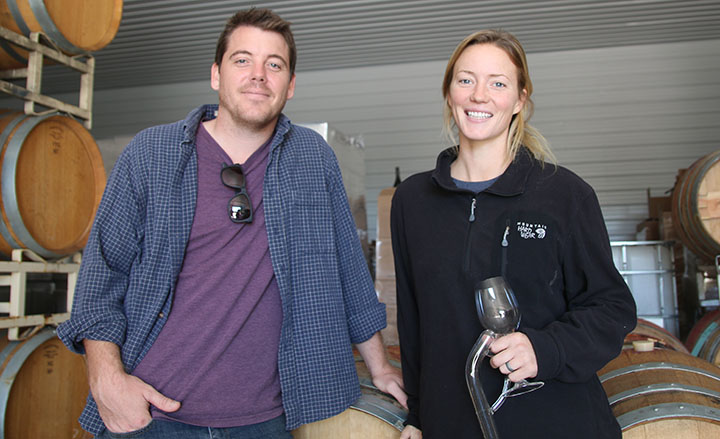 (Drew Baker and his sister Lisa Hinton)
And you have seven acres here and you've just taken on a whole new project. Talk about that.

Yes so here at Old Westminster Winery, my family's farm, we have just 17 acres, seven acres under vine. But in December of last year we worked with the geologist and we acquired 117 acres 20 miles to the south and this property is called Burnt Hill and it's a big beautiful blank slate and the soils are thin and gravelly and from the top of the hill you can see 40 miles and we think on this hillside we will be able to cultivate iconic red wines.

And talk a little bit about your philosophy of viticulture and your philosophy of winemaking.

Our philosophy on winemaking and viticulture is really a no makeup approach. This is a term that we use to describe what we're doing. So in the cellar we believe in the use of wild yeast for fermentations. The winemaker tries to have light fingerprints on the process. We bottle our wines without fining or filtration and in vineyard, we do everything by hand. So no certifications which is a different topic for a different day but we try to vet everything that we do against this idea of having a light environmental impact, producing delicious wines and doing things the right way.

I notice that there is a lot of grass in between the vines here; there seems to be a fair amount of sort of biodiversity in the vineyard.
Yes biodiversity is something that's important. It's this idea that plants feed soil. So while it's possible to, for example, increase nitrogen in soil by use of urea it's also possible by planting legumes. So we are thoughtful and while we cultivate grape vines we also cultivate cover crops and we use these cover crops to feed our soils to create an environment with diverse microbial and fungal activity but also in efforts to feed and to nurture our soils.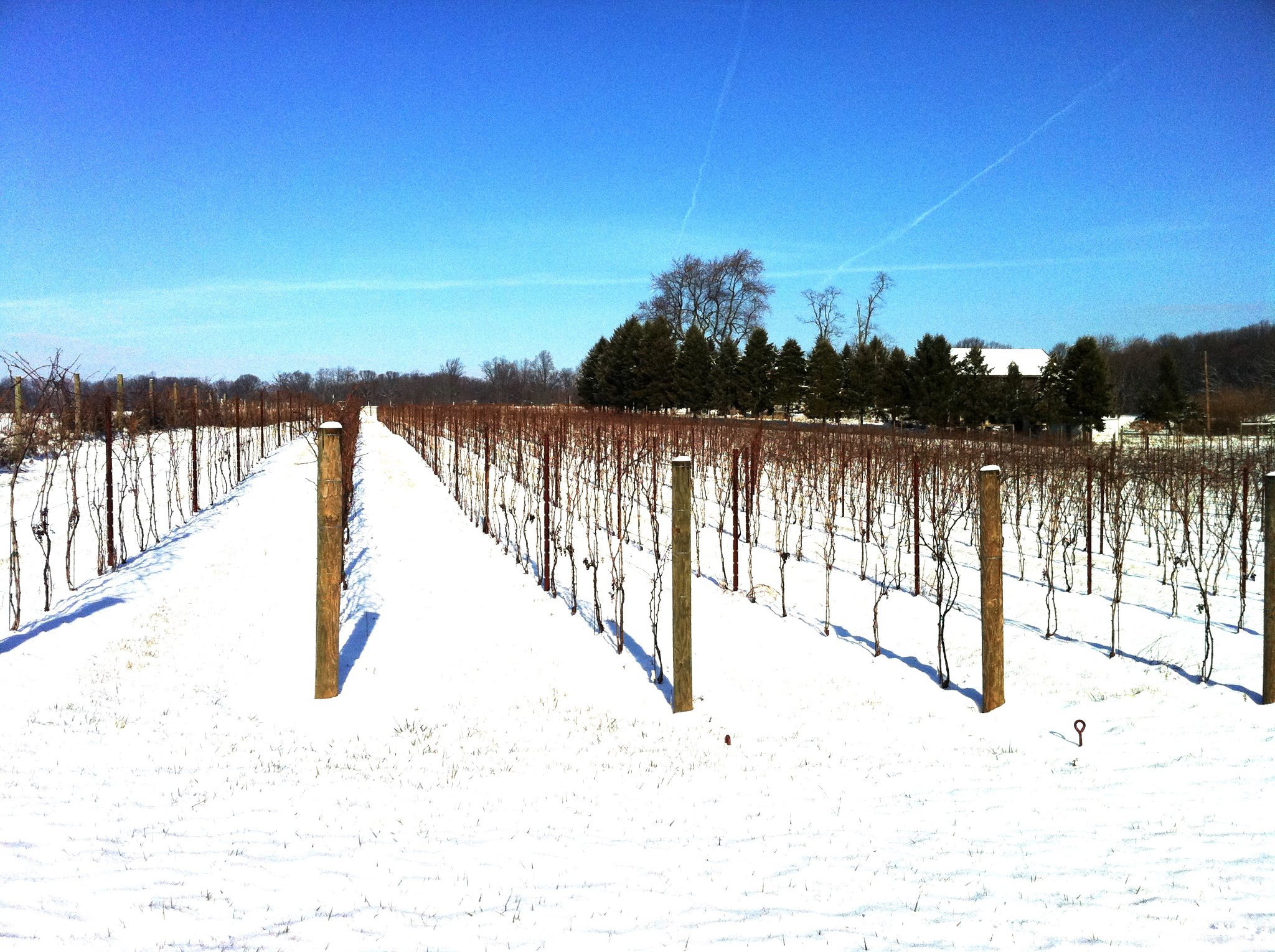 And how much wine are you making right now and do you see that increasing over time?

This year we'll be producing just over 5,000 cases, roughly 70,000 bottles of wine and yes there is great demand for our product right now which is tremendous. Our wine club has grown and our tasting room at the family farm is always quite busy and we're also looking to bring our style and approach of wines to a broader audience. So you know thoughtful growth is something that's quite important to us.

And talk a little bit about what Maryland needs to do to kind of become a bigger part of the American wine conversation. There are certain regions, like the Finger Lakes, which have done a really great job in getting their name out and part of that may be the proximity to New York, but Virginia has also done I think a good job in terms of getting its name out. How does Maryland as a wine region become part of that conversation?

Maryland as a wine region is incredibly diverse but I think that this diversity is something that we ought to embrace and the tide is rising and I think that there has been a surprising amount of national attention on things happening here over the past couple of years, to my observation far more than you saw in decades past. And I think that it's both encouraging and it's also something that we take great pride in. We celebrate small victories and continue to produce inspiring wines.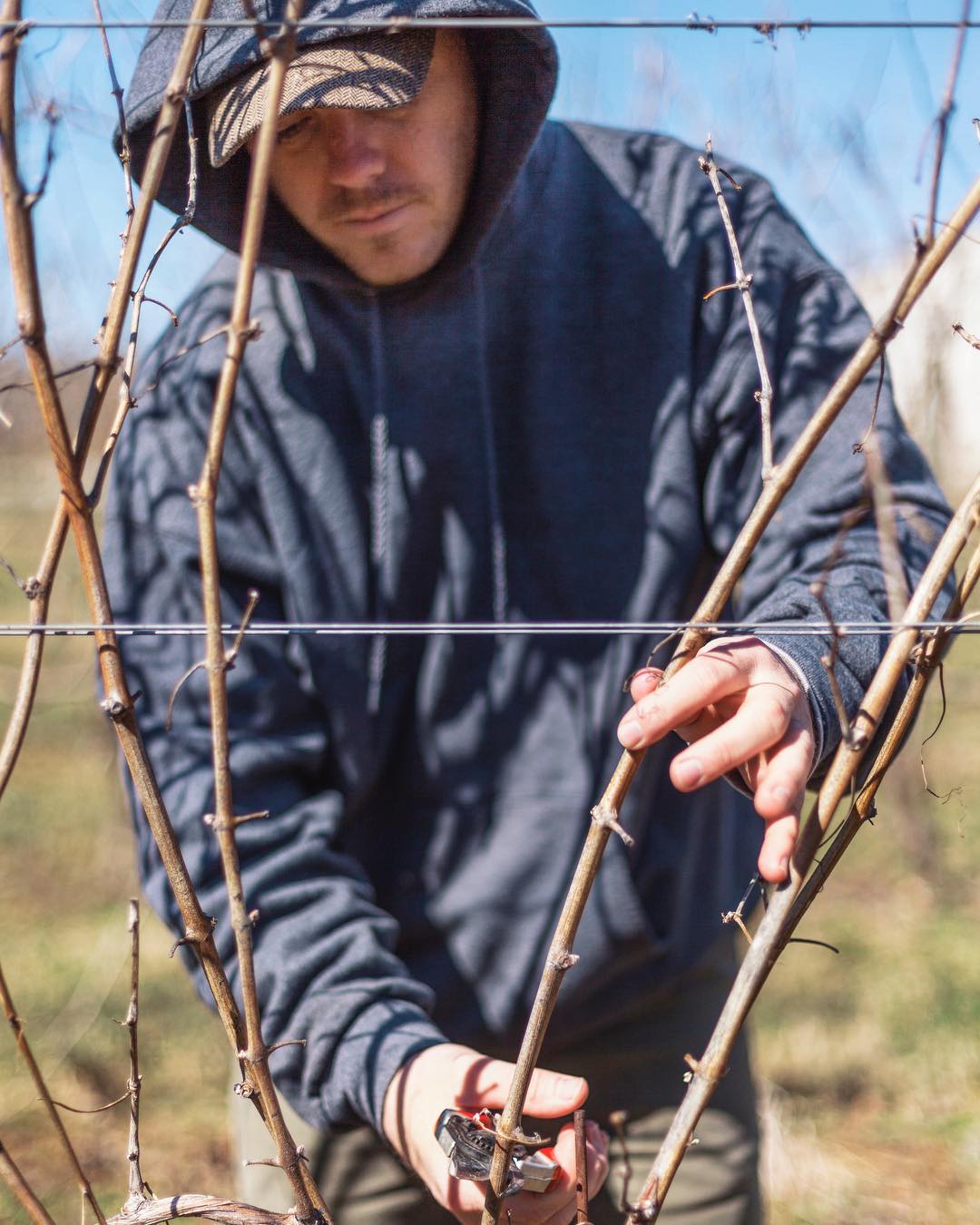 What do you think you need to do to take the next step? What's the next thing that happens to get Maryland more attention?

A new project here at Old Westminster that we're particularly excited about and one that we think will help make our approach to wine which is local, wild yeast, no fining, no filtration, no makeup, more accessible is cans. So in November of last year we were the first winery in our region not only to can and also to my knowledge we are one of the first in the world to can what I would consider a natural product. No fining, no filtration, wild yeast and this is something that we think will make wines travel well, make them more accessible and from a price standpoint it will make it a no-brainer and we're excited to bring these to market.

A style of wine that we're particularly excited about is pét-nat, a.k.a. méthode ancestrale. These naturally sparkling wines we love because they are raw and authentic and true to our philosophy. They're delicious and they really reflect vineyard. So these styles of wine are effectively bottle-conditioned sparkling wines. They're bottled prior to the completion of primary fermentation and bottled under a crown cap where fermentation continues and carbonates the wine. And then this is a finished product. So there's no blending, there's no fining, there's no filtration and when done right it can just be a really raw and delicious product and one that we love. And we produce this style of wine from a wide variety of grapes. From Albariño to Chardonnay to Grüner Veltliner to Riesling to Chenin Blanc. And these are wines that we think are a really beautiful reflection of the diversity of Maryland and our soils, our terroir, but also are just fun to drink.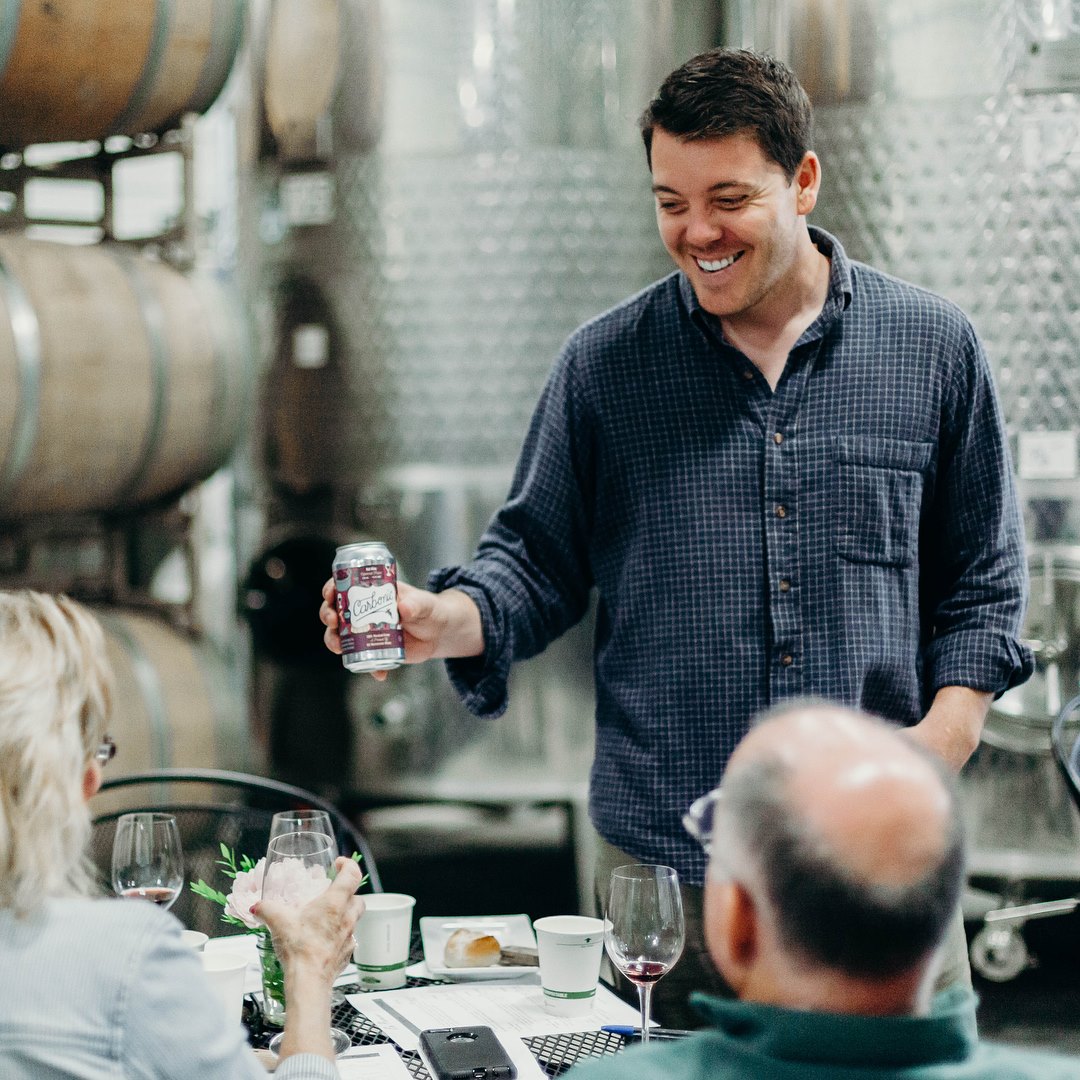 Tell us a little bit about some of the other wines that you make.

Yes, we also make classically-styled wines. Both single site, single vineyards, single-varietal wines to regional blends. So in the white category we make Chardonnays and Albariños, we make Grüner Veltliners. In the reds we make Cabernet Franc and Syrah, we make great Bordeaux-style barrel-aged red blends and we also make things in between. We'll be bottling our first nouveau-style wine this year which is a carbonic Cabernet Franc with no time in barrel, so from vineyard to bottle in just six weeks. So yeah we're continually experimental with the idea being that the basis is that we produce things that we find interesting and like to drink and hope others enjoy as well.

What are some of the challenges of growing grapes in Maryland?

While we are able to produce really I would say amazing and inspiring wines in Maryland, there are challenges that are unique to our region, just like many regions have their own challenges. Here spring frost is always of concern as well as rain during the growing season. So we do deal with mildew pressure throughout the year and we're able to mitigate this through thoughtful farming, good canopy management. The idea is that sun and wind are nature's antibiotics so the better care that we take for our canopy the less chemical inputs are required which is quite important to us. And then late in the season there's always the threat of a hurricane or late season rains. But we're really fortunate. In the past handful of years we've made quite consistently delicious wines and I think the key is just learning to farm here, understanding the challenges and then responding accordingly.


Take a 360-degree virtual reality tour of Old Westminster Winery in Maryland. This experience only works in certain browsers including Google Chrome. You can also experience the VR tour directly on Youtube.
And since you started to where you are now what are some of the biggest learnings that you've come across?

Well in our original plantings here in our home vineyard we've planted Merlot and Sauvignon Blanc and now today neither of those grapes live here. So we learned what different grape varieties prefer and sometimes it's quite obvious and it's important to understand that intersection between the wines that you like and that you would like to produce and what a particular site is best suited for. So the biggest lesson I would say that we've learned over the past seven years is the importance of matching farming technique grape variety and site.
I'm particularly excited about the future of wine in Maryland. I think there's a lot to be excited about. I think really beautiful wines are being made in all corners of this state and in their unique ways. So you know from the coastal plains to the hills in central Maryland to the mountains in the west different varieties thrive and really beautiful wines are being made here. I think there's a lot to explore and a lot to find enjoyment from.