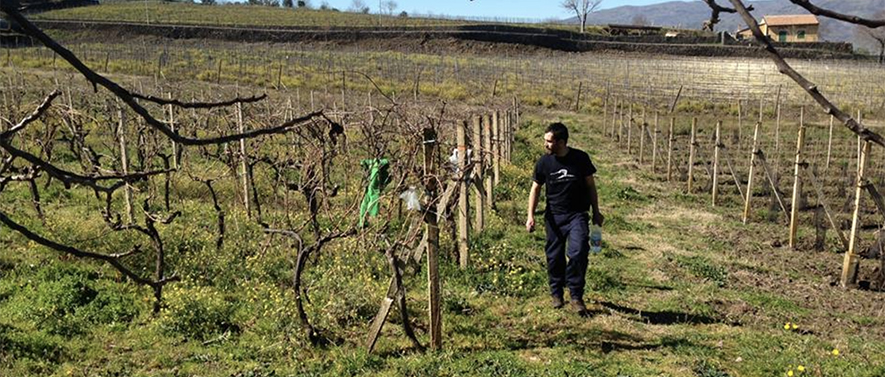 Eduardo Torres Acosta's wine journey started by working with his father on the family's small plot on Tenerife in the Canary Islands. In 2012 he moved to Sicily to apprentice with Sicilian wine star Arianna Occhipinti.

Torres Acosta bottled the first vintage of his own Etna project in 2014 after working for several years at the Pasopisciaro winery on Etna. He vinifed the grapes at Occhipinti's cellar in Vittoria until 2018 when he established his own cellar on Etna.

Torres hand harvests and works only organically. His winemaking is solidly non-interventionist. Grapes are fermented spontaneously with native yeasts and very little if any sulfur is added.

His wines are made to reflect the unique volcanic terroir of the north side of Etna (Etna's coolest exposition). He works with small parcels of old vines at high altitude vineyards (some of his wines are classified IGT because their high altitude exceeds the 800 meter DOC limit). He vinifies utilizing a variety of containers including cement tanks and Slavonian oak botti. The care that goes into the wines certainly pays dividends and the Torres' wines sparkle with a lively complexity and rich intensity.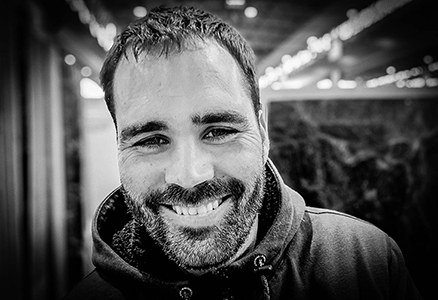 Grape Collective caught up with Torres at the VinNatur wine fair in the spring of 2019.

Christopher Barnes: How many hectares do you have?

Eduardo Torres Acosta: Three hectares only of my own, the other vineyards are a rental. Six different vineyards. 85% is Nerello Mascalese.

Where is your winery located?

My winery is on the north side of Etna. I live in Randazzo.

How do you manage the viticulture?

It is organic and single vineyard, and only old vineyards.

How old are the vineyards?

This wine is more than 80 years old, this one is more than 60 and they are all more than 50 years old.

What grapes do you work with?

For the red it is Nerello Mascalese, Nerello Cappuccio, Alicante and Garnacha and for the white we work with Minnella, Catarratto, Grecanico, and Inzolia.