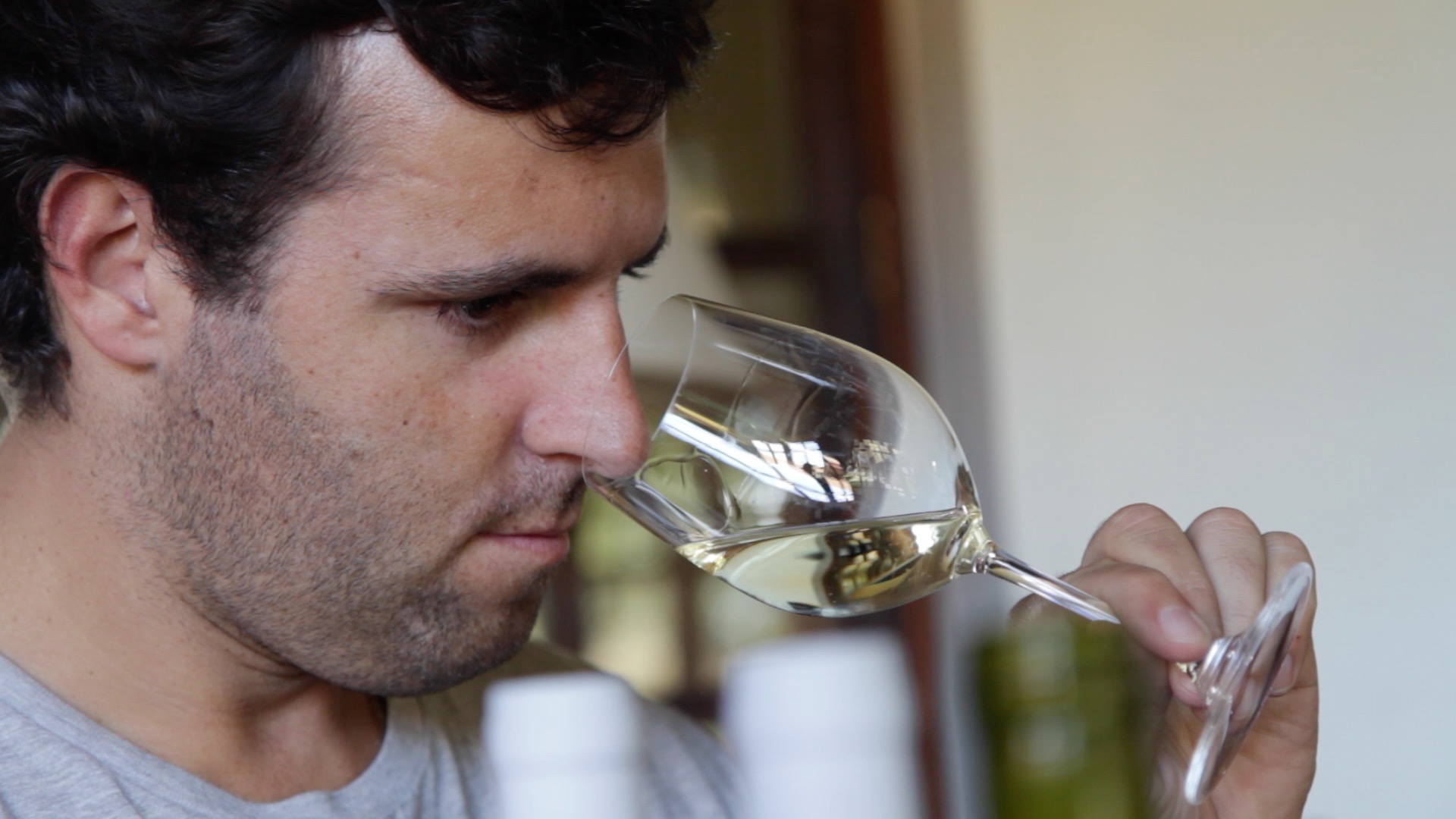 Pandolfi Price started 2002 with Santa Ines, a single vineyard on the banks of Larqui in Itata, in Southern Chile. Their first wine was a dry Chardonnay, planted in 1992.
Pandolfi Price has received acclaim for their Chardonnay - not a grape traditionally associated with Chile. They were featured in our rising stars of Chile column and are represented in the U.K. by well-respected retailer Berry Bros. & Rudd.
We speak to Enzo Pandolfi about the region of Itata and the challenges of being a small, quality-focused winemaker in Chile.
Christopher Barnes: Enzo, tell us how you got into the wine business.
Enzo Pandolfi: Actually, we got there by I think destiny, chance, a combination of a lot of things. My parents were, and still are, very into farming and a few years ago they had a chance to invest in a farm. They got this farm that happens to have some vineyards on it. Bam! Eight years later we're making some wine and we're really fascinated with it. We've learned a lot and we still have a lot to learn but I think the road we're taking is very interesting and we're very fond of it.
You started growing grapes. How did you make the transition from producing grapes and selling the grapes to making your own wine?
Well, we started with a planted vineyard and we knew nothing. So we started to learn and understand how everything works by consulting with lots of advisers who were telling us what to do. At one point, we realized okay, this gets simpler, it gets easier. We then began to understand the great thing about vineyards is the grapes capture the surroundings. So since we're so fond of Sta. Ines, which is our farm, our vineyard, we wanted to create a product that reflects it. No matter how good or bad it was, we just wanted to see where it would go and what we could get. Maybe it was destiny, but we happened to bump into a great winemaker who does this really well, which is respecting the terroir, and preserving the terroir in the wine that he makes. That's the point where we're at right now, just letting the terroir express itself and letting the wine show what the terroir has to offer.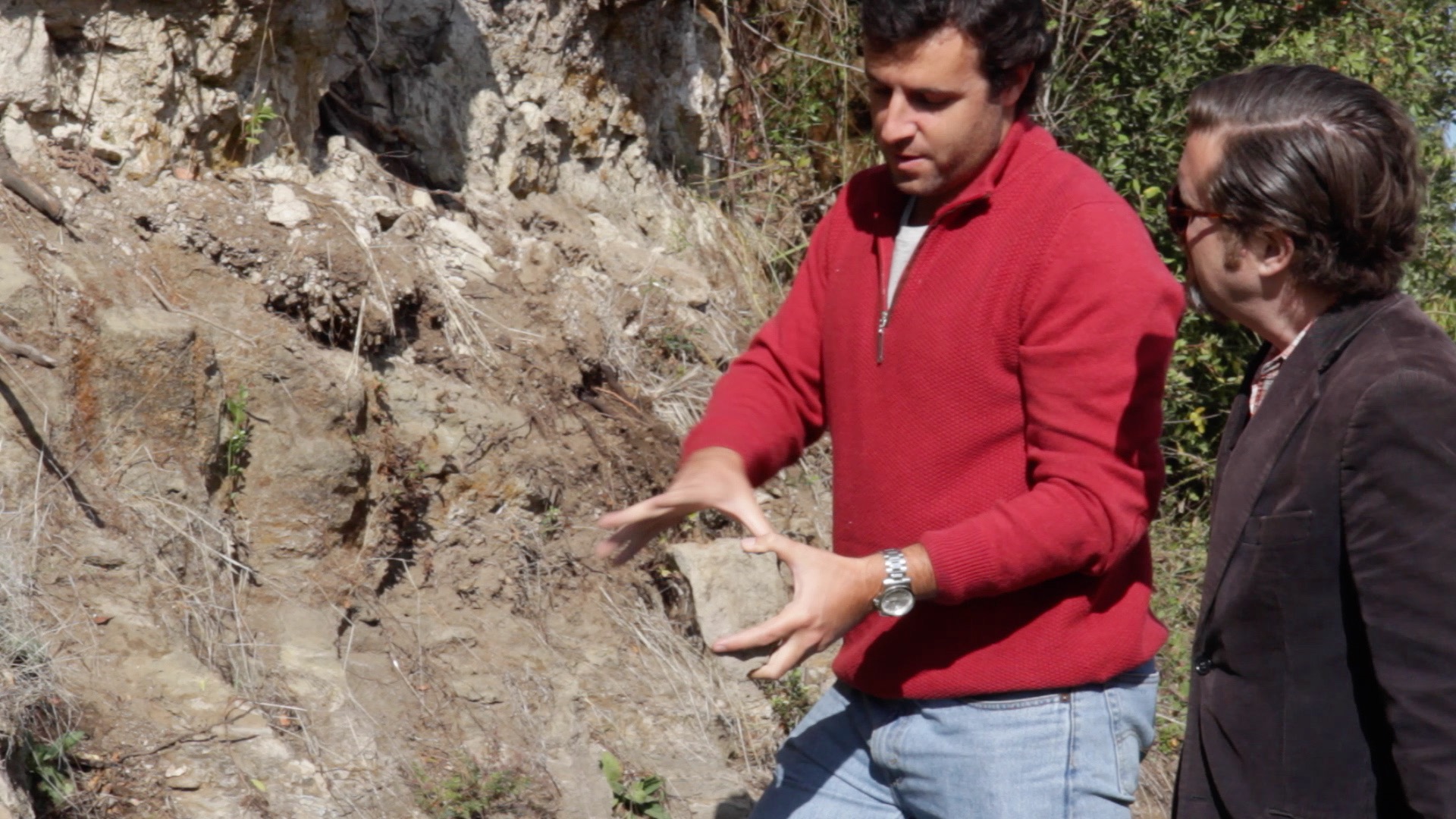 So Enzo, your wines are from Itata. What is the terroir of Itata and what is the terroir of your farm?
The thing about Itata, it's further south than the common Chilean valleys or the well-known ones, and that gives you a cooler climate. You also have very old soils. You have Cordillera La Costa and the Andes, so you have the Andes, the Central Valley, Cordillera La Costas and the ocean. Many of the soils we have here are dominated by volcanoes; we have Volcano Chillán quite near us and the Cordillera La Costa, which are old granites. So we have a combination of terroirs here with cool climate, great acidity, volcanic soils expressed by clays and volcanic ash layers, and very old granites from Cordillera La Costa. So you combine all that and you get really old stuff. It's very interesting, what we have in here.
You specialize in Chardonnay at the moment.
Yes.
So Enzo, in a very short period of time, you've been able to produce wines that are very high level. How did you get from zero to where you are right now?
First of all, I think we were where we needed to be at the right moment. We met the right people, we learned from people who respected the terroir and we started fresh from there. We didn't get any advice from anywhere else. I think the combination of that and the conviction that Sta. Ines was a great place to grow grapes got us the results we're getting right now. Again, a bit of chance, a bit of luck and timing, and it all came together.
How do you describe the Chardonnays that you're making?
Real, authentic, terroir-driven, Itata, Sta. Ines. Intense. I think they're powerful with huge personality. I don't want to get more technical because it's Itata, that's it.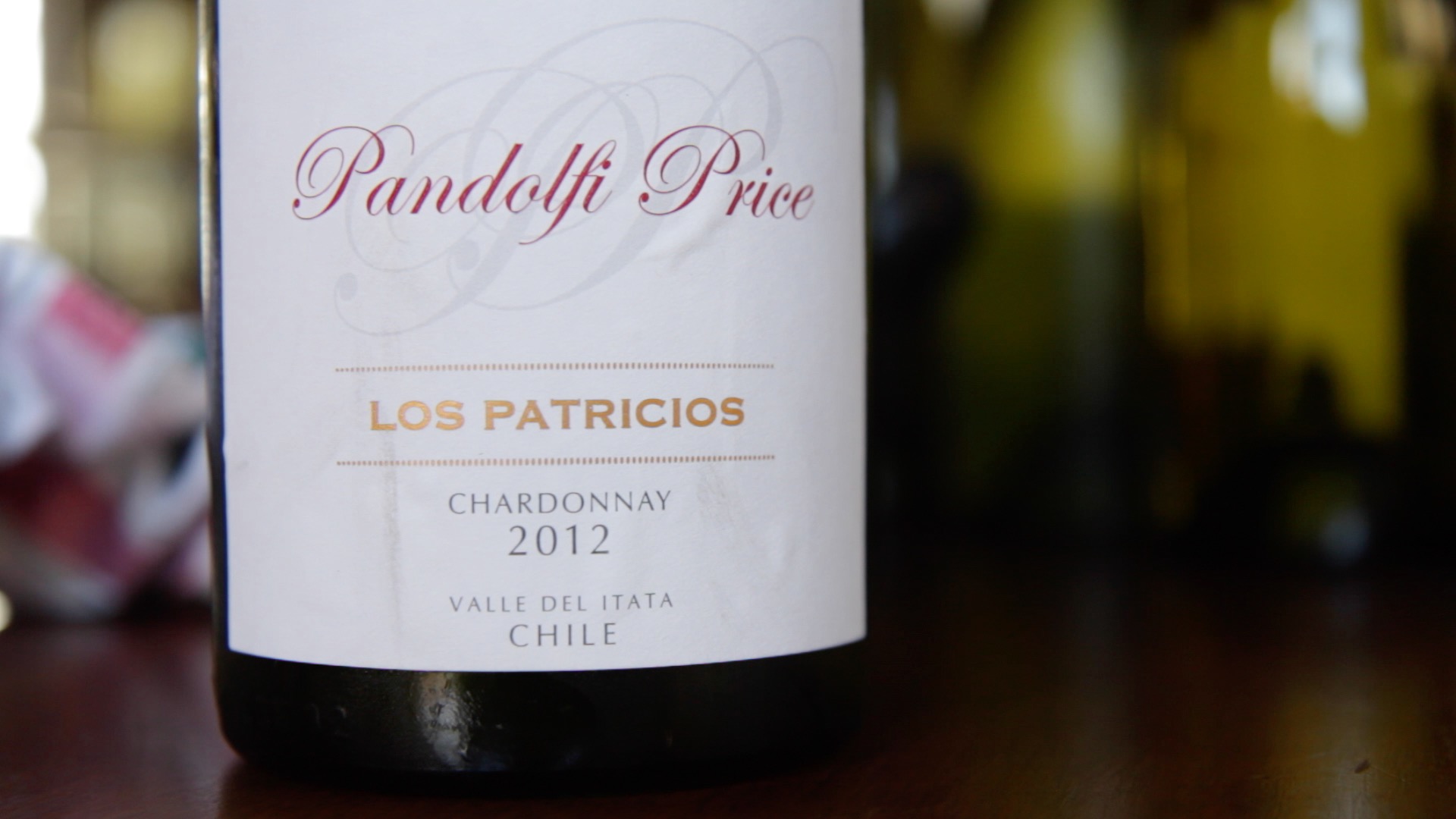 Your wines are being sold by Berry Bros. & Rudd, which I think is a great testament to the quality. I mean, Berry Bros. is one of the oldest wine merchants in the world. They represent the best wines in the world and they selected your wines. You must have been very pleased when you were able to strike that deal.
Yes, actually. When we got together, I'm almost a nobody in the wine business, nobody knows me. I sat on the other side of the table with one of the buyers of Berry. We started tasting and I saw his face when he was trying it. He was very impressed because he wasn't expecting that. He said this doesn't even look like Chile. And it's not Chile, it's Itata. It's Sta. Ines again. It's a great energy punch for us, it's another breath to keep going, it's an assurance that what we're doing, even though it takes a long time, is the right way to go. That gives us tranquility and patience to wait for what's coming.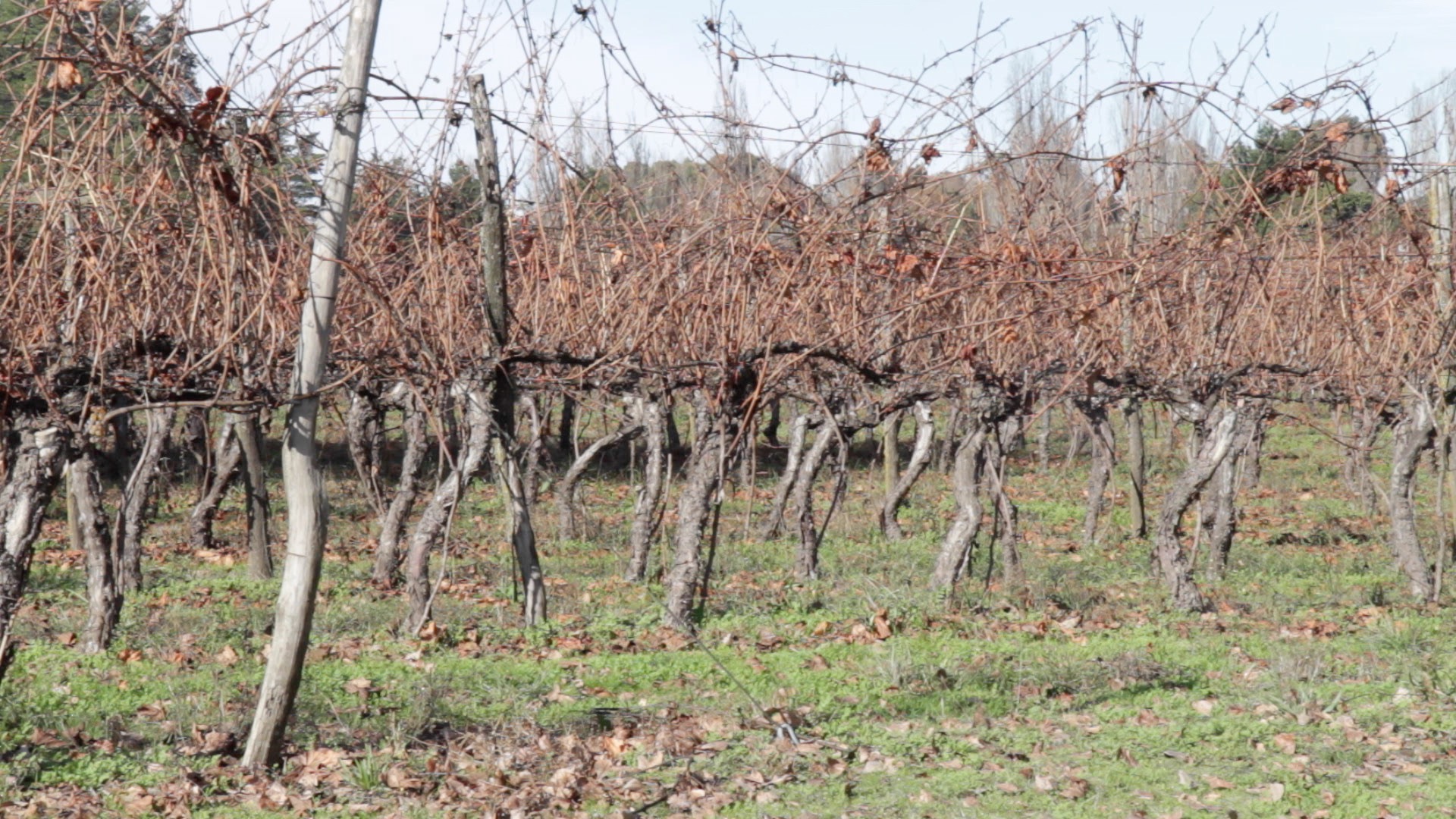 Now you've developed a second area of vineyards that is focused on red grapes. Can you tell us a bit about that?
Well, we had another piece of the farm, of the vineyard, that wasn't being used. It was wasted land. Knowing little because once again we're not farmers, we started thinking, okay, we've been learning from the vineyards for eight years now, why don't we see if we can get red with the vineyards up here too? So we contacted a very well-known professional, Pedro Parra, who happens to live right near us. He really knows his stuff. He's a terroir expert, one of only a few in the world and so we contacted him. He did a terroir evaluation of our soils, our land, and our climate and we reached the conclusion that what we had was very promising. So we went for cool-climate reds like Pinot Noir and Syrah, and we added a bit of Sauvignon Blanc to complement the Chardonnay we're making. Pedro assigned for us a very neat plantation with different expositions, with different soils, with very small plots, different clones, so we're going to get a very big palette of colors in order to play with our wines and get extremely good wines at the end.
What would you say are the challenges facing the Chilean wine industry at the moment?
I think that it's getting people to understand that Chile is not only cheap and good, but it's also very good and with a reasonable value. There's more to tell than just the big industries and Chile is known right now because of the big industries - Concha Y Toro, Montes, Errazuriz, which are the very big ones, but there's a whole new movement right now, the very small projects, terroir-driven projects, which are showing a new face of Chile, which are showing maybe the real Chile, the land, the soil we have, the climate we have.
How do you see the future of Chilean wine?
I think it's quite promising. It's shifting its boundaries towards south and north and towards the coast. It's a bit cooler because of the central valley up north, it's quite hot right now, or it's shifting from the center to the sides, I think. Up, down, left, and right. Andes, ocean, north, and south. I think what we're going to see for the next few years is quite interesting and quite exciting.