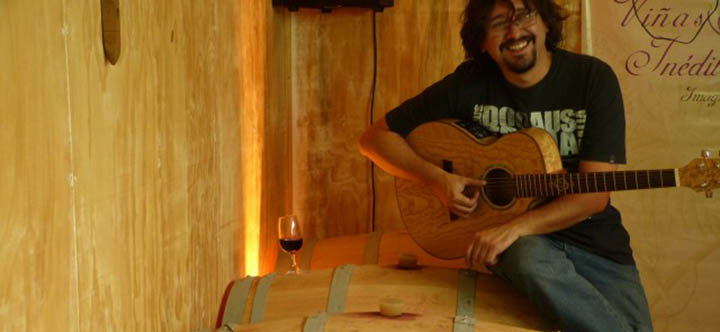 It seems every week you can read an article about the 'new' Chile, and with good reason - the country's viticulture is diversifying and changing at a mind-boggling rate. The contrasting geography of the country allows for great variation, and a surge of creativity and individualism in large and small producers is changing the shape of the wine scene.
Many of the country's largest producers are bringing out new lines, and exploring into new territories and winemaking styles. This is very much echoing the growing undercurrent of new small producers who are creating a buzz in Chile.
Here's a selection of some new producers, who have all released their first wines post-2010, for a flavour of what is up and coming in Chile.
Pandolfi Price
While everyone else was still joking ABC (Anything But Chardonnay), Pandolfi Price began on an NBC (Nothing But Chardonnay) venture with old vines in Itata in the south of Chile. The Pandolfi family bought the vineyard in 2002 to sell the grapes, but father and son Enzo and Enzo Pandolfi (right) decided to start making some of their own wine with their grapes. They recruited the help of renowned Chilean winemaker Francois Massoc, whose long experience in Burgundy lends him perfectly to the variety.
The first harvest for their Chardonnay was 2010, and there are now two lines of Chardonnay in the portfolio (Larkün with 18 months on the lees in stainless steel, and Los Patricios which spends 20 months in oak). Both are setting a benchmark for classy Chilean Chardonnay, that show the true potential of this noble variety in Southern Chile.
Terroir Sonoro
Down in Bio Bio, there is a wine shed pulsing to a different beat. Juan Jose Ledesma (photo top) is a winemaker with a passion for music, and wanted to combine them both in an original way. By plunging speakers into barrels as the wine ages, he hopes to create a unique wine that has been modified by the impact of the reverberations over a long period of time.
It isn't just a case of dropping in some pop though, Ledesma has specifically created different composures for each variety: folk and sultry jazz for Cabernet Sauvignon, and upbeat gypsy jazz for Malbec. The wines have been launched alongside the sound tracks and non-musical wines (control samples) to show the difference the music makes. It also shows the creative flair that is emerging in Chile.
Vinos Frios del Ano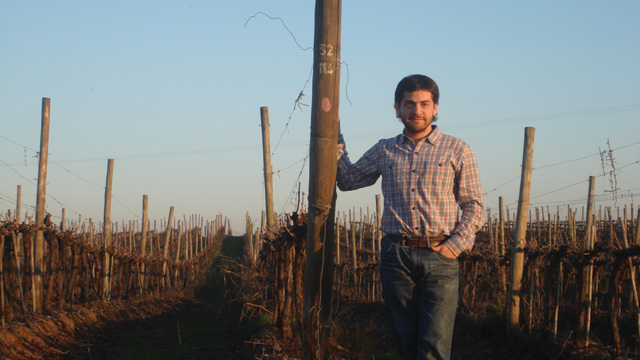 Making cool wines from the traditionally hotter climate of Curico in the Central Valley, comes Juan Alejandro Jofre's newly launched Vinos Frios del Ano project. So far with a pale coloured Garnacha Rose, and a refreshing Carignan, Tempranillo and Carmenere red blend, Jofre's wines are driven by an electric acidity that is achieved with early harvests and careful vineyard management.
Although Jofre might be one of the more extreme proponents of early harvesting in Chile, he is part of a growing tendency in the country to lean towards lower alcohol, higher acidity and fresher fruit. Small producers like Jofre are bucking the trend of round, ripe wines, and proving that there is a much cooler side to Chile.
Tinta Tinto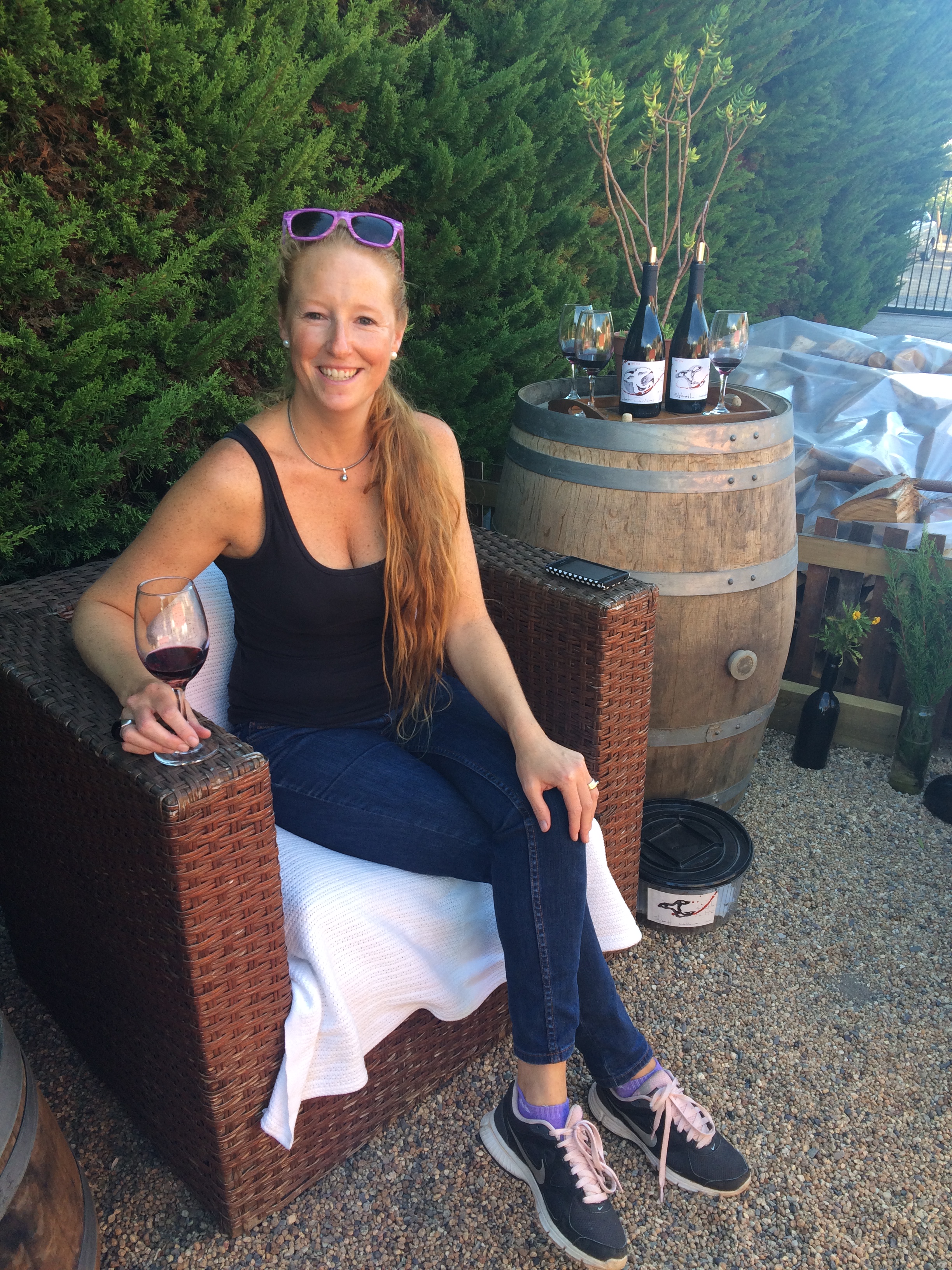 Taking 'garage winemaking' literally, this charming family project in Algarrobo that started in 2010 is led by husband and wife team Roberto Carrancá and Javiera Fuentes (right). From Monday to Friday Roberto is winemaker at Viña Indomita, but on the weekend he and his wife Javiera with their two teenage daughters plough their energy into handmade wines - from hand harvesting with a group of friends, down to the individually painted labels.
Making a Syrah from Casablanca and a Cabernet Sauvignon from Maipo, they join a growing legion of small producers who working on a very local movement - selling right from their front door and restaurants within 20kms. You'll have to go to the fisherman's town of Algarobbo to try these wines, but they are well worth the journey as word spreads about their exceptional quality.
Mujer Andina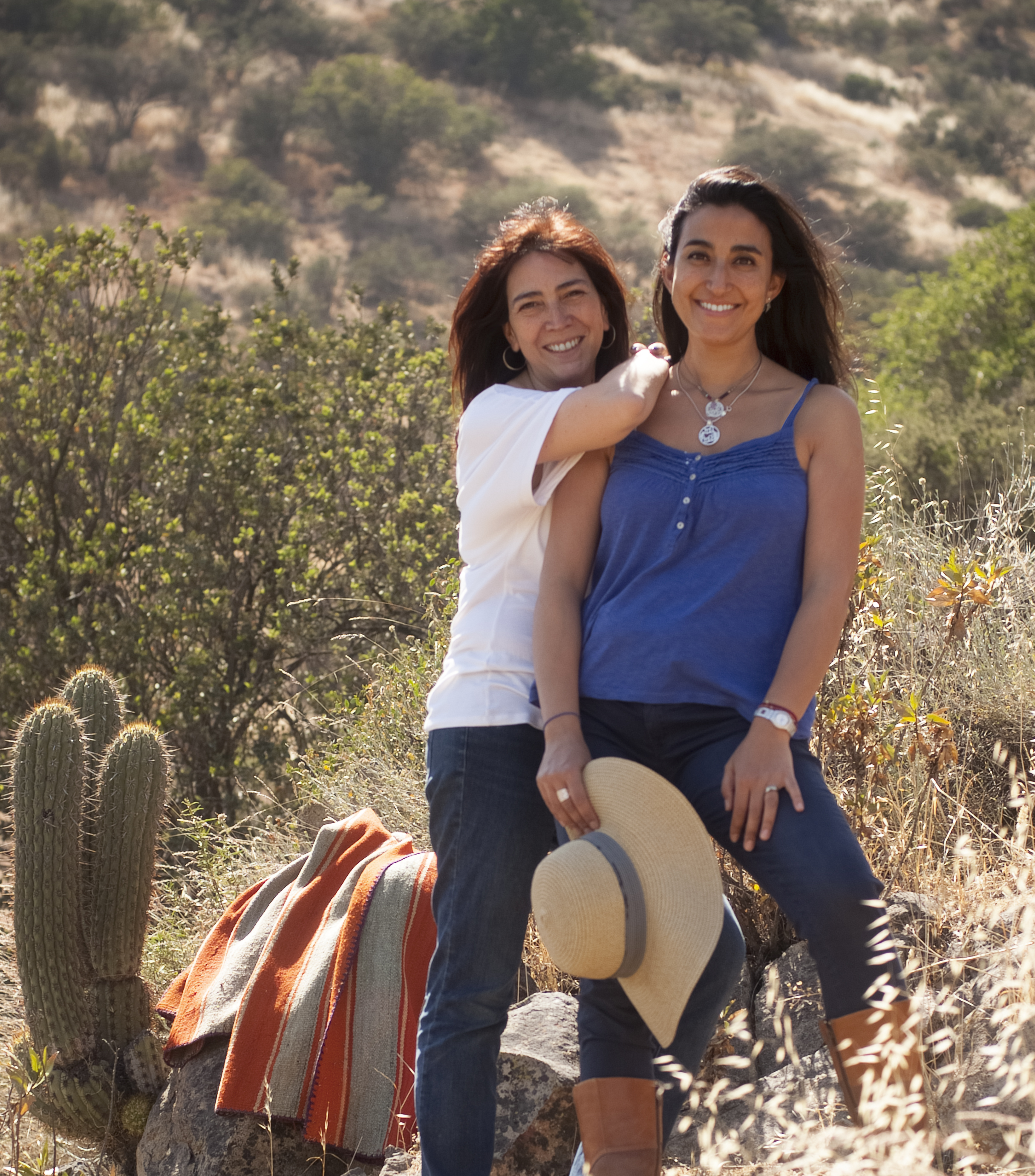 Breaking the paradigm of a woman's working life coming to an abrupt end at pregnancy, winemaking friends Andrea Jure and Carolina Fernández (left) took their careers in their own hands when they each had children by launching an independent business and small production of sparkling wines. Mujer Andina is a celebration of combining motherhood and winemaking, which has already had an inspiring impact on other female winemakers in the country who face the same obstacle.

Their first vintage was 2012: a traditional-method sparkling rose made from organic Syrah grapes in Maipo, and is already sold out. One of the few sparkling roses on the market, the ladies have hit a niche in Chile for organically produced pink bubbly, and will soon be launching their new 2014 Chardonnay-Pinot Noir blend from Bio Bio made in the charmat method. Another wine of Mujer Andina to have already hit the shelves is their Carmenere-Syrah blend. The name in Spanish means 'Fighting Cocks', which is a strong message to Chile that women can combine work, wine and motherhood, and have a sense of humour about it along the way.