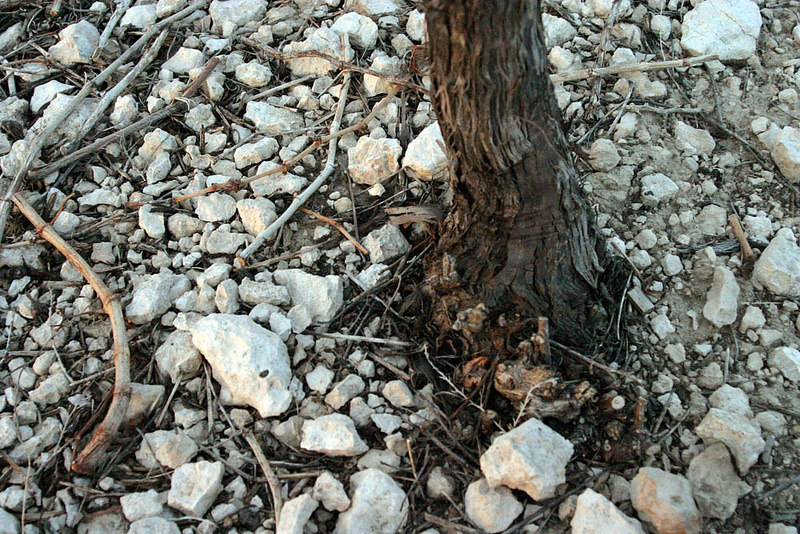 Have you tried any wine from Idaho? I've had a few, but in an effort to get to know my neighboring state better, via wine, naturally, I reached out to Tammy Stowe McClure at Indian Creek Winery. She answered my questions with gusto and loads of detail.
Where is wine country in Idaho and what makes your location unique geographically and for growing grapes?
"The main region of Idaho's wine country is the Snake River Valley, which is the name of our AVA, in Southwestern Idaho. The AVA is about 8,000 square miles. Yes, this is a large AVA but as our first approval in the state, there most likely will be more micro-climate & location-specific AVAs to come. We are high desert with fairly cold winters allowing for vineyard dormancy and less bugs. Summertime brings warm days and cool nights which help maintain acidity in our wines. You'll find our wines to be moderate alcohol, fruit-driven with bright acidity. Precipitation is minimal and we have drip irrigation in the vineyard.
[Editor's note: Stowe McClure sent along an excerpt from her husband's (Mike) blog. He is the winemaker and studied geology in college. He specifically addresses Pinot Noir and why it can excel in Idaho, using Burgundy as a touchstone. Below is Mike's photo from Pommard, which you can compare to the top photo taken from Indian Creek.]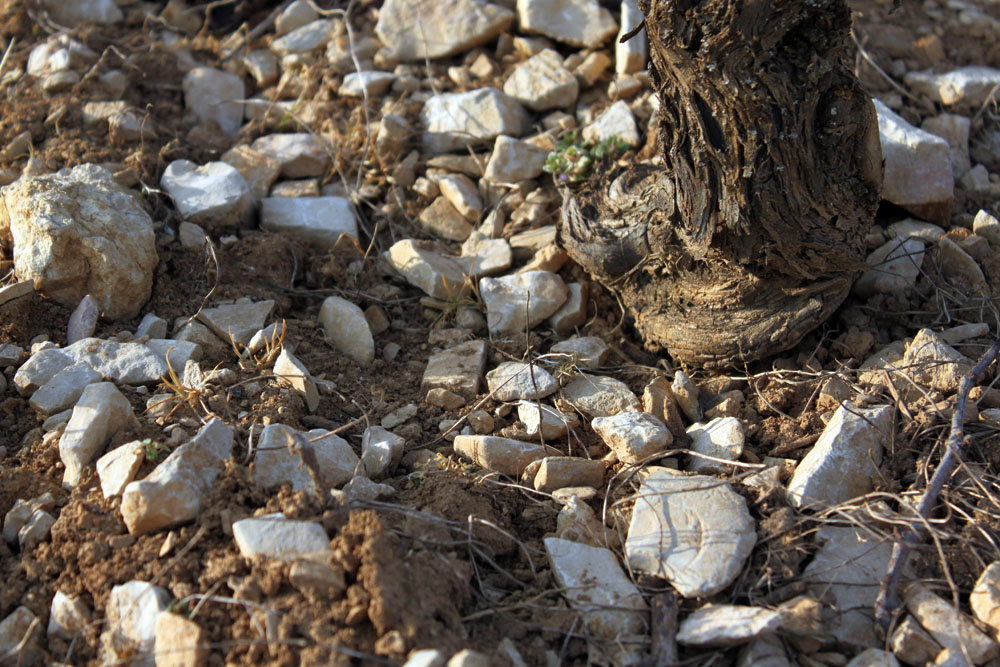 "Many people ask why we can grow such great Pinot Noir in the Kuna Butte area when no one else in the Snake River Valley seems to have any plantings. The old Burgundian saying is that 'it's all about the soil.' Pinot Noir especially thrives in the very basic, mineral rich soils of Burgundy, the motherland so to say of Pinot Noir and Chardonnay, and the best vineyards are planted on the well drained limestone slopes where the soil is a perfect mixture of limestone and clay. While the Snake River Valley isn't exactly rich in limestone, we do have something that is very similar, caliche.
The arid Snake River Valley is a perfect storm for caliche formation. Our occasional late summer afternoon thunderstorms leach the upper soil horizons of calcium carbonate but the warmth of the summer afternoon dries the soil quickly, leaving the calcium carbonate to precipitate further down under the top layers of soil. Over time this creates a calcium carbonate rich zone, or caliche, a few feet below the surface. Both limestone and caliche are composed primarily of calcium carbonate, in fact the rocks are chemically identical, the only difference being the formation process of the two.

Why is no one else growing Pinot Noir in the Snake River Valley then? If the area is such a high caliche producer, shouldn't Pinot Noir be a great fit for any vineyard in the valley? Not necessarily! In the late Pleistocene (~15,000 years ago) the great Bonneville flood came ripping through the Snake River basin, ripping away any current soil and leaving a mix of sand and gravel in it's wake. This means that the caliche has had less than 15,000 years to form anywhere the Bonneville flood came though as opposed to nearly a million years in the areas above the flood zone. While a sand and gravel soil is great for growing grapes like Malbec, Viognier and Tempranillo, it is not the best for Pinot Noir and Chardonnay. The difference is amazing too. Soil samples show that the calcium carbonate content of the soil in the Sunny Slope area is in a range of 5-10%, while on the higher ground near Kuna Butte it reaches levels up to and sometimes above 40%!

While we don't have the exact soil conditions of the Burgundy region, we do know that we have something special. Just as the Napa Valley makes Napa Valley Cabernet, not Bordeaux, we are producing our own unique Snake River Valley Pinot Noir, not red Burgundy."
Back to Tammy, she shared a red and white grape from the winery to watch:
"Another red variety we are excited and see potential in is Tempranillo. It prefers a shorter growing season and cooler-climates but can tolerate warmer seasons that we sometimes have here in the Snake River Valley. Riesling tends to grow well here too as it maintains bright acidity and crispness with our cooler nights. My husband and I fascinate over the idea of many of these steep slopes in the region with potential for Riesling grapes!"
Finally, I asked her for a favorite food pairing with one of Indian Creek's wines: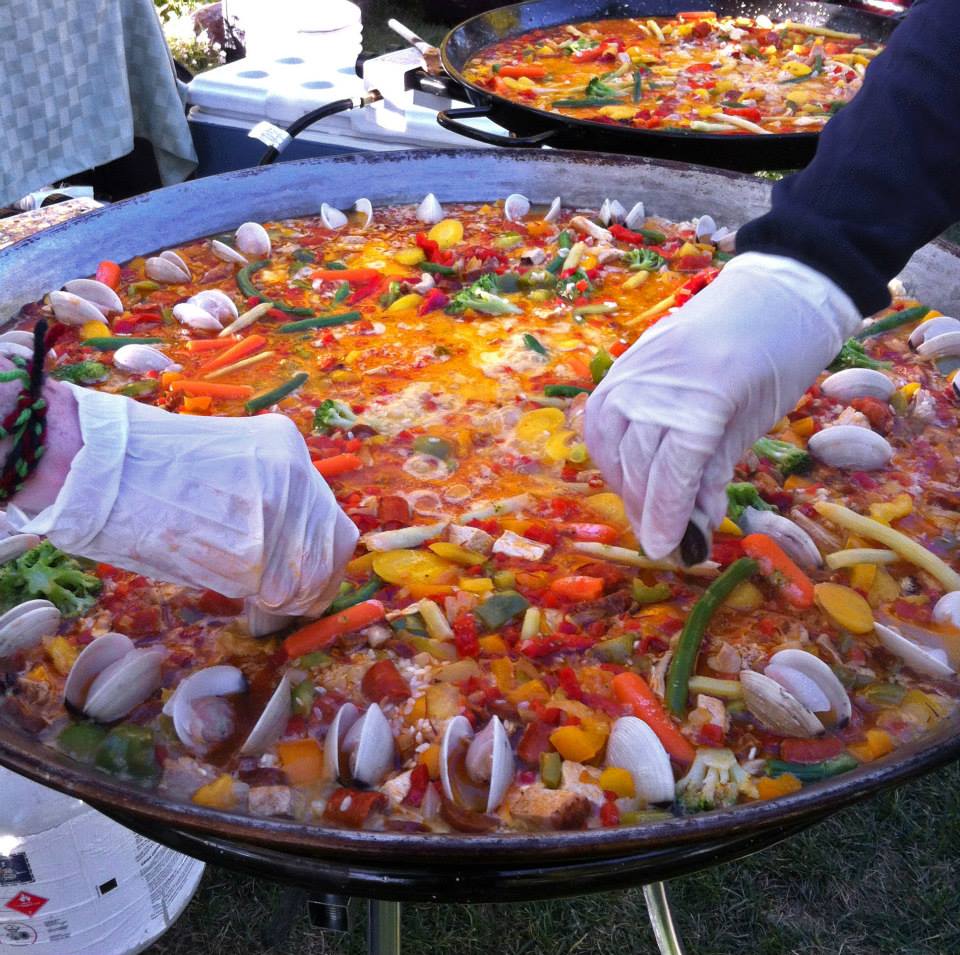 "[W]e have had consistent and wonderful Tempranillo crops these past 5-6 years and we see so much potential with this grape. Ideally, we'd see more plantings as our region is booming with pop-up wineries (not enough vineyards)...so for now, it remains a small-production wine for us at Indian Creek Winery. Boise, Idaho has a very high population of Basque folks and since Tempranillo is a Spanish grape, we thought the pairing of the classic Paella dish and our new 2011 Tempranillo would be a perfect pairing. Our Tempranillo release party & dinner was a perfect celebration of fall. The savory, caramelized onions were throwing off to-die-for aromas and the whole dish had a pleasant spiciness that complemented the Tempranillo."