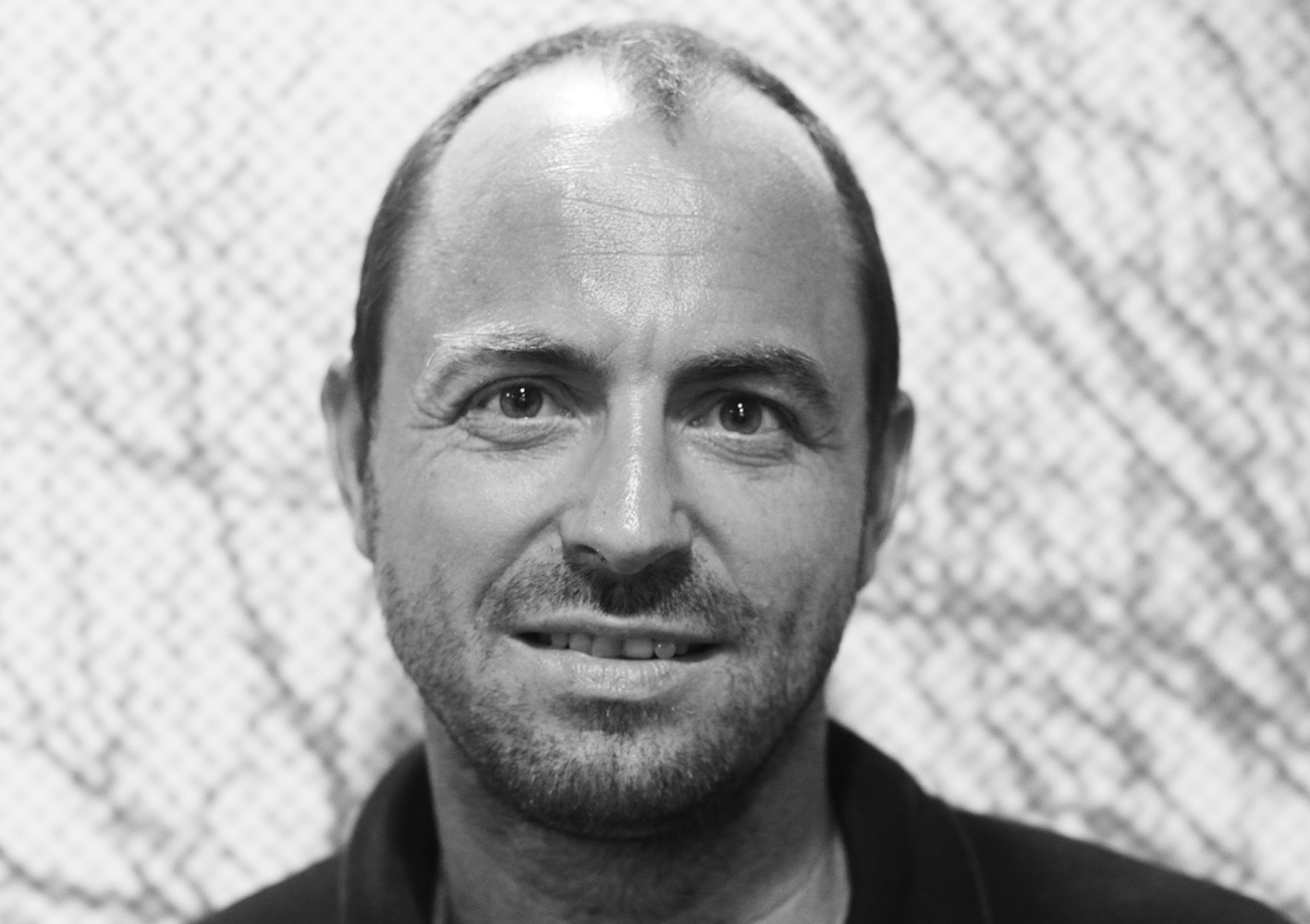 Château Tourril is marked by an ancient Gallo-Roman signal tower, located on the top of a hill, proof of the estate's 2,000 year existence. The 13-hectare (32-acre) family vineyard is nestled in a clay-limestone cirque (corrie) surrounded by Mediterranean garrigue (scrublands) that protect the vines from dominant winds and frost. It lies between the famous thousand-year-old fortified city of Carcassonne and the Canal du Midi, both on UNESCO's World Heritage list. With abundant sunshine, and well-drained by rainwaters, the domain produces high-quality AOC Minervois wines from its Syrah, Cinsault, 100-year-old Carignan, Grenache and Roussanne vines.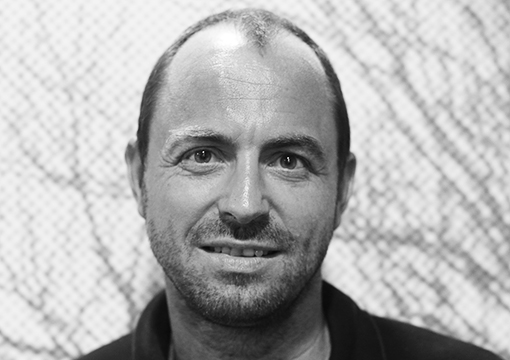 The estate was bought by two passionate wine entrepreneurs, Ortwin Kandler, a former Airbus pioneer, and Philippe Espeluque, owner of a local construction company. Thanks to important investments over time, the vineyard has mastered modern winemaking technology and sustainable agriculture. Ortwin's son, Stephan Kandler (photo left), took over in 2014; his experience in international high-level sporting events, including the America's Cup, as well as high-tech projects, now helps the company to grow worldwide.
Christopher Barnes: Stephan you were a sailor and now you're a winemaker. How did that happen?
Stephan Kandler: That's a good question. I started my career in sailing, when my parents were making the wine. I decided two years ago to join them.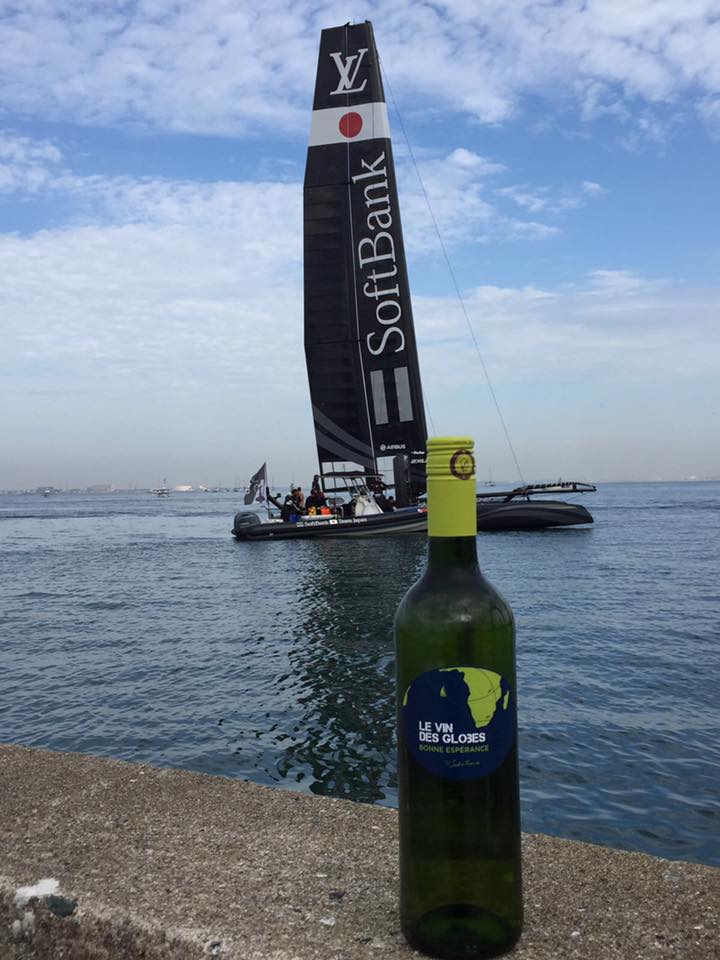 You were sailing serious, competitive races. I mean, at the top level. You were doing America's Cup?
Yes, I started as a boat salesman and slowly, I improved my game, and started to become a professional sailor. Then, I built my team for the America's Cup in 2001. We participated in the America's Cup in 2007 in Valencia. We were participating amongst the best teams in the world for sailing.
How was that experience? That sounds amazing.
For me it was a great experience. First of all, to learn to work with foreign people. We had a team where we had New Zealanders, Brits, French, all kinds of nationalities, and lots of countries with very good wine by the way. It gave me the taste of working with foreign people.
Your family, they got into wine. How did that happen?
We came basically from the sea. My parents, they bought land first, a house, in this area long ago in the '80s. They fell in love with the region. We had a boat there and we sailed a lot in the area. Then, 20 years ago they decided to buy land, and make a vineyard. So, they built a vineyard in 1998. Before that, the wine was only going to the co-ops. It was a very standard wine. They decided to build a facility where they could grow nice wines.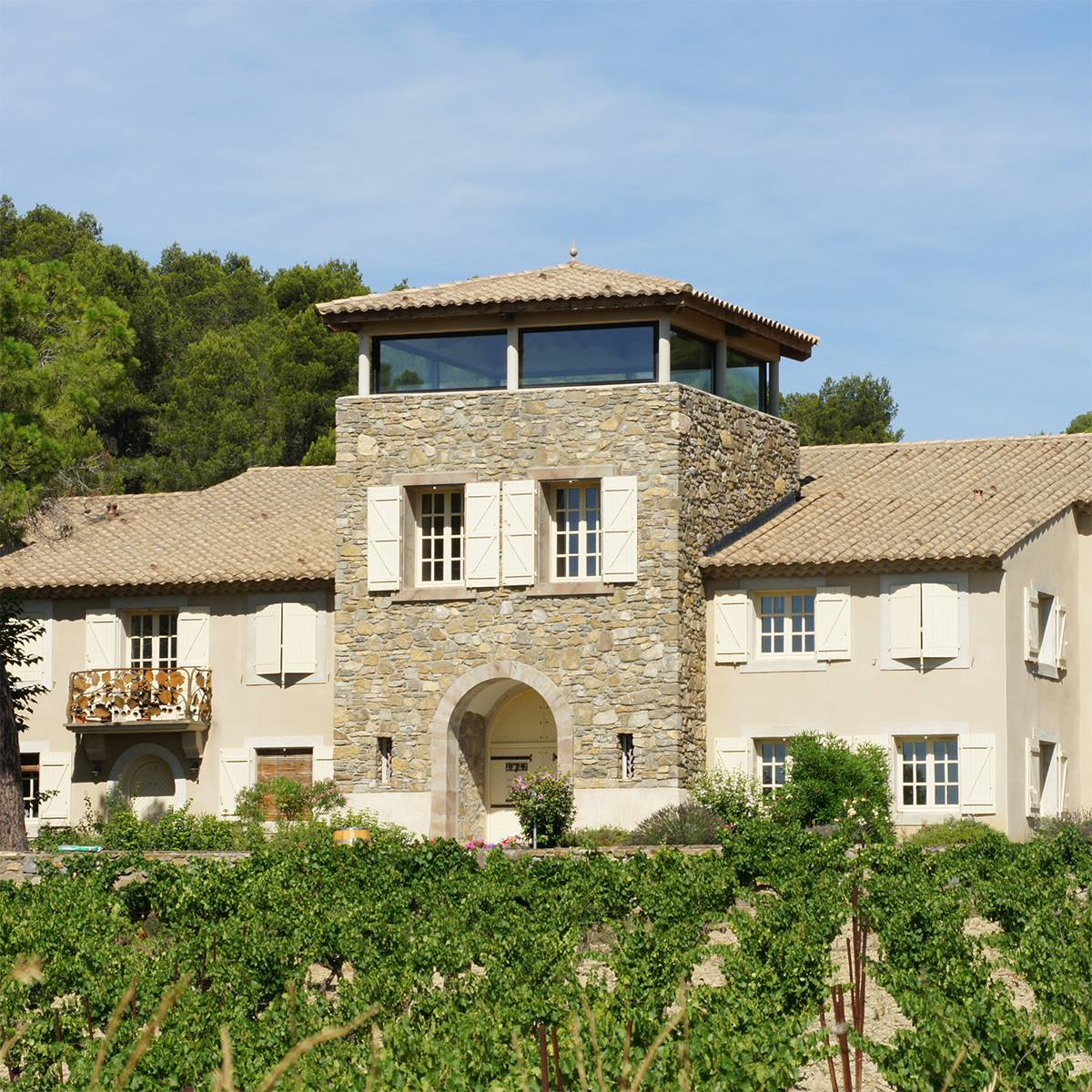 Talk a little bit about the estate. How much wine are you making at the moment?
We do about 80,000 bottles per year. When we started 20 years ago, the vineyard was about 13 hectares. I think we planted about half of it in the last 20 years. The place has a lot of history because there is a Roman tower at the top of the hill behind it, which gives the name of Tourril. That's an explanation of the place. There was wine made here, in this area, for 2,000 years.
Now, since we have this long history, now we want to do our own wine. We have all the facilities, the latest technology, to do good winemaking and to also be able to produce the wine whenever it's the right time to do so. We age every wine, every grape separately, to be able to do the best blending possible. This is also because we have the time to keep the wine and to be able to put it on the market at the right time. Basically, we have a very nice facility to make the best wine possible.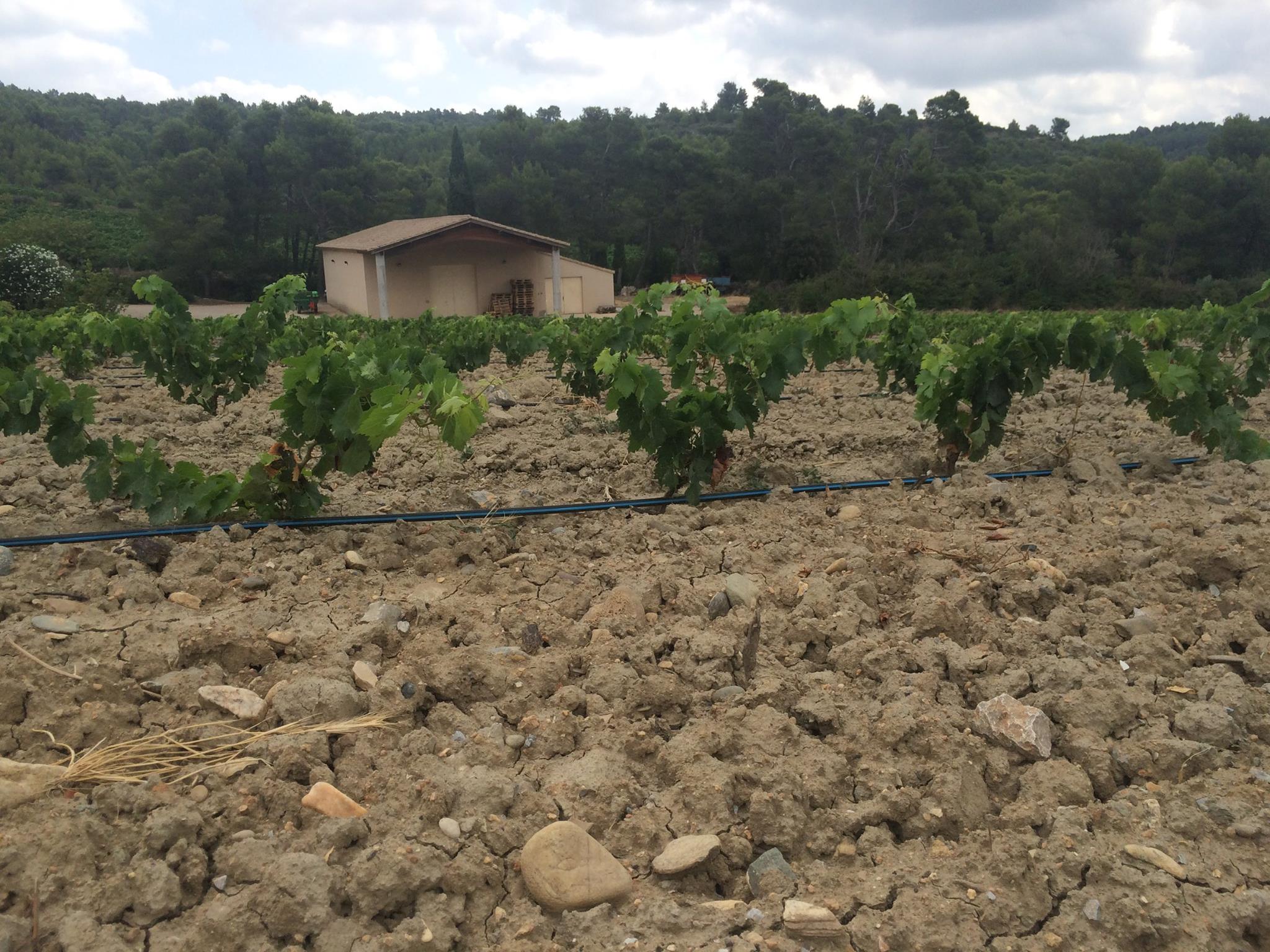 In terms of the terroir of your estate, and maybe more generally Minervois, how do you describe it?
Minervois is a very wide appellation in France. Basically in Languedoc, we are the third one in Languedoc-Roussillon. You have very different places. You have a big part, which is close to Carcassonne, which is where you have more rain, more water. In our area we are very close to the sea. We are about five kilometers away from the sea. We are a little bit drier. This is mainly clay limestone, where we are. Where, probably, from Carcassonne to the place we are, it's richer in terms of soil. We are really in the south. All the wines and the grapes are really oriented to the terroir. That's what I would say. Clay limestone is, basically, what we have in Chateau Tourril.
What grapes grow well in Minervois?
In Minervois, you have almost all the grapes that you can find in the Languedoc-Roussillon region. We have see a lot of changes. Before that, you had a lot of Carignan, which had contributed to the bad reputation of the region. At some point people realized that it was a grape which was very well suited to the place. We see every year it is getting drier than the year before. Yes, Syrah is also growing well. Grenache, for sure, which are more Côte du Rhône style at the beginning, but are growing well, as well, in our region. Cinsault is also doing well. You see more and more, that wine growers in the region, not only in Minervois, but Languedoc in general, are trying to bring new grapes in because they feel that the weather is changing, but at this age in general, Carignan, Grenache, Syrah, I would say, are the major grapes that we can find in this area.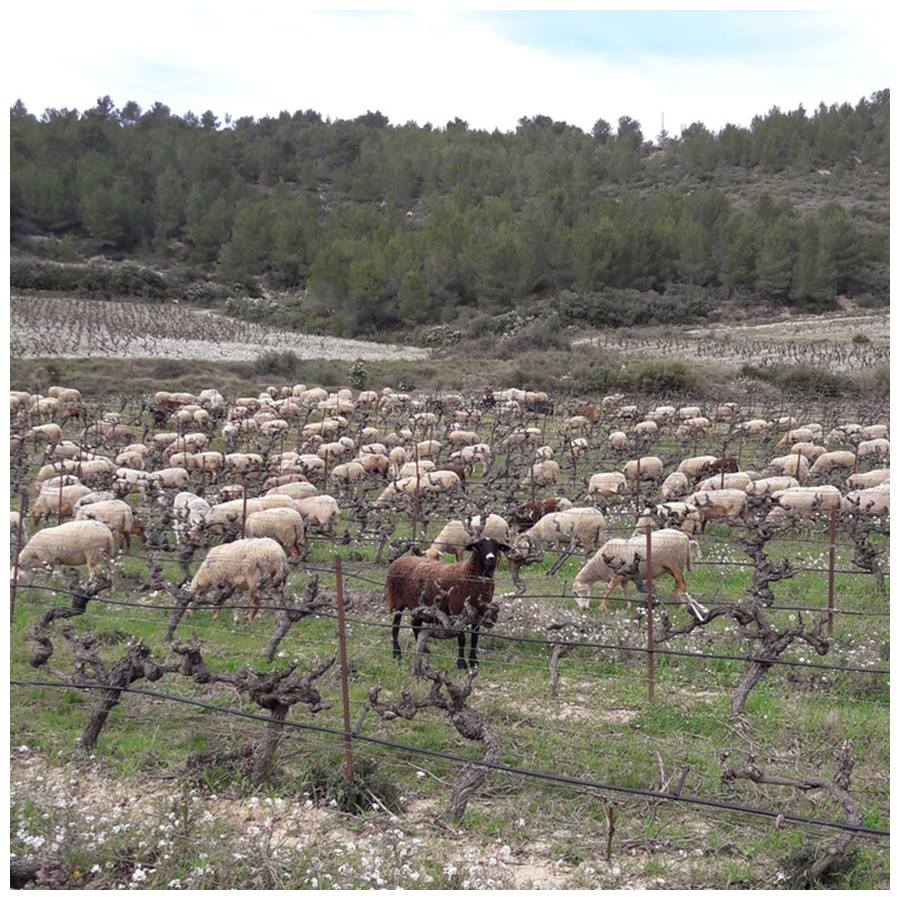 What is your philosophy of winemaking?
When I came to the vineyard two years ago, I really wanted to work hard to define the new philosophy of the winery. My goal was really to produce long-lasting wines, and food wines. We want to have this capacity to offer wines that you can keep in the cellar, because the new trend is rather to, you know, drink wines quickly, which I think is not the tradition of France, in particular. That is one of the things. The second thing, yes, is to offer wine which goes well with food. That is really what we want to achieve.
Is there anything, specifically, about the winemaking process, in terms of oak usage, or aging that you've changed or developed?
The fact that we have a very modern facility enables us to really work on different wines for different people. That's what I want to achieve. For sure there is a difference in pricing. Generally speaking, we have wines which are aged in the usual process in stainless steel vats, which regulate the temperature. That's the biggest part of the production, but then we have one wine, where we use oak, but not too much. It gives a little bit more complexity to the wine. Then, you have the high-level wine, the wine that receives more from the moment we pick the grape, until the aging process.
We put a lot of effort, with new French oak barrels that we change every year. Basically, this is the way we want to achieve our wines to really have a wine for every kind of person. We have three red wines, one white wine, and one rosé. Every time we try to achieve it for the largest number of people, but also sometimes for very specific people, using oak, but not too much, because some people like that, some people don't. That's where we are.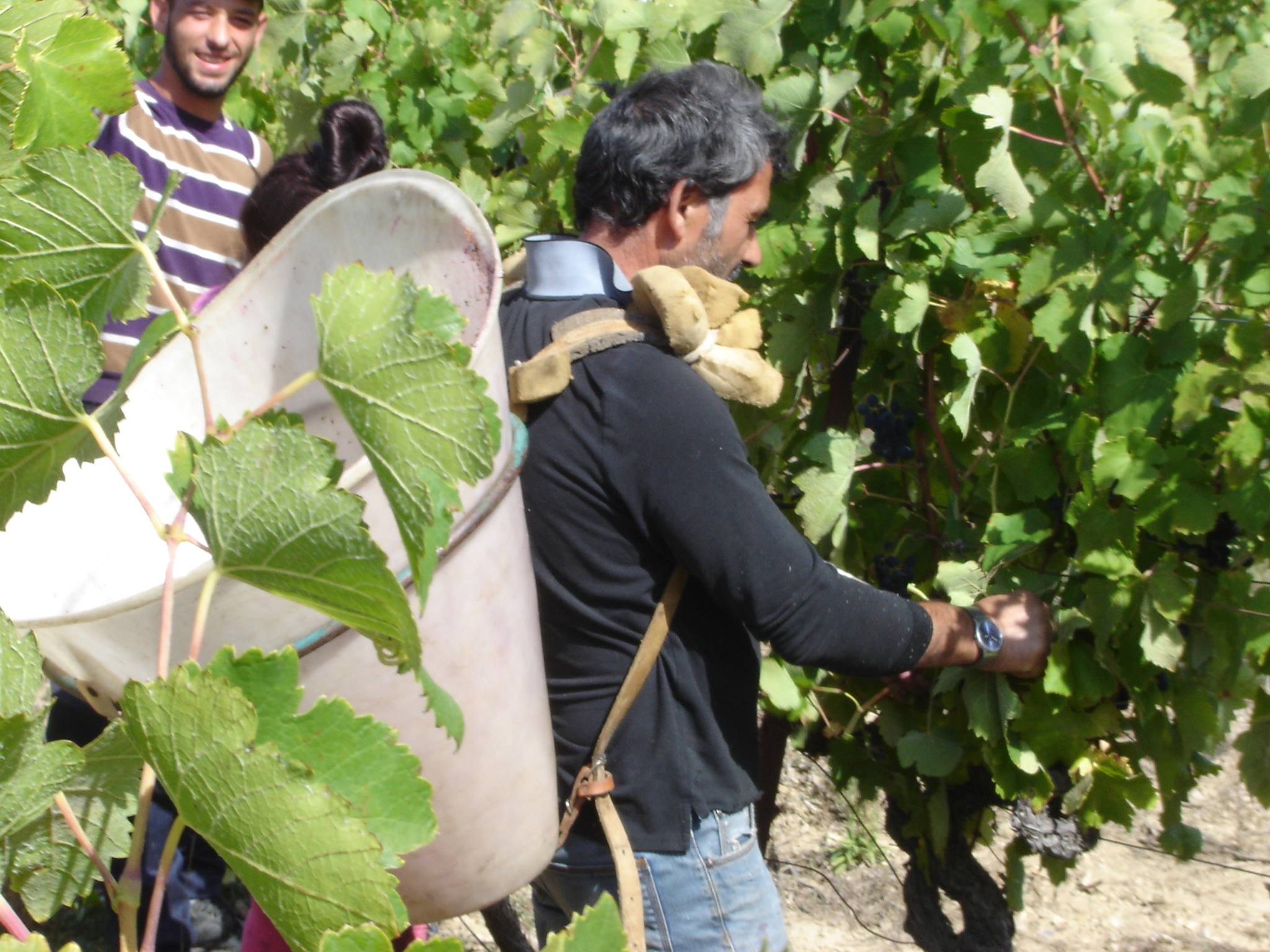 What grapes are you working with at the moment?
When I came, as well, I made the decision to keep the hundred-year-old Carignan, which was the big production grape in the past, in the Languedoc. I also use now new Carignan. We are waiting for new, we planted new Carignan. Shiraz, the oak wines are mostly made with Shiraz. The non-oak wines are using Carignan, Grenache, and a little bit of Shiraz. You have more blends, more grapes in these wines. The white wine is 100% Roussanne. This is also a choice we made, because there was not a lot on the market. In the beginning, it was not easy, but now we really have our public for that. This is one of our achievements. One of the things we wanted to achieve, to have a wine with a special personality.
And the Languedoc, as a region, has a reputation for making bulk wine, for making a lot of wine. How does someone, who's a small producer, is very focused on quality, build a brand, a reputation, against that backdrop?
Yes, it's true. It's the reputation of the Languedoc to have these bulk wines and low quality. I think since 30 years already, we have changed a lot, and not only us, but in general, we try now to change this. It's more a challenge to change the reputation, rather than the wines. The wines have changed, definitely. I think when you see people from Bordeaux, coming and buying land in Languedoc, that's probably a good sign. I think everyone improved with the technology, with the know-how. I guess now Languedoc also has a very high level, and good reputation wines. It took 30 years, but I think now it's clear in the minds.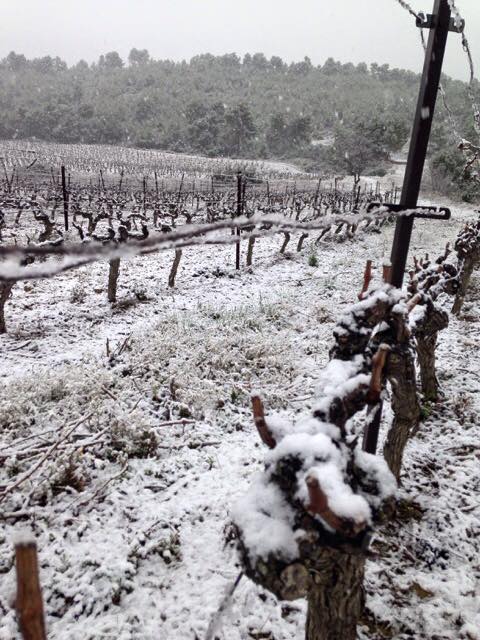 In terms of viticulture, do you have a philosophy of viticulture?
Yes, we think, for sure, 70% of the work is in the, you know, with the grapes and the wine, and on land, basically. We then have made a selection. We replanted about 50% of the grapes. Now, we spend a lot of time, you know, trying not to produce too much, for sure. We try to lower the yields, even though we are not going too far in that direction. We think it's great to do 3,000 bottles of very good wine, but what we want to achieve is a large production where people can enjoy, and prove that you can do it on large scale. I would say, yes, the philosophy, and the goal of the vineyard, and the winery, is to select the right grapes, which in 10 years time, will still be okay, not only from the consumer's point of view, but will fit with the weather. We see the big changes already.
We want to achieve something to produce natural wines, as well. Biological will be, from 2016, we produce, and from now on, biological wines. Also, we try to choose the grapes that from now on and the next 10 years will fit with the climate and be able to produce the right wines, but also be adapted to the new weather trend.
How is the weather changing?
The weather has changed dramatically in the last 10 years. We had some winters without any rain. This year, 2016, was a very difficult year for that. We have to take that into account, so it's clear it's going to be warmer. It's clear that you are going to see more changes in the climate. It's not a steady year, like we had in 2015. That comes every five or 10 years. You can't count on having every year the same quality. Yeah, it's going to be drier. There's no question about that.