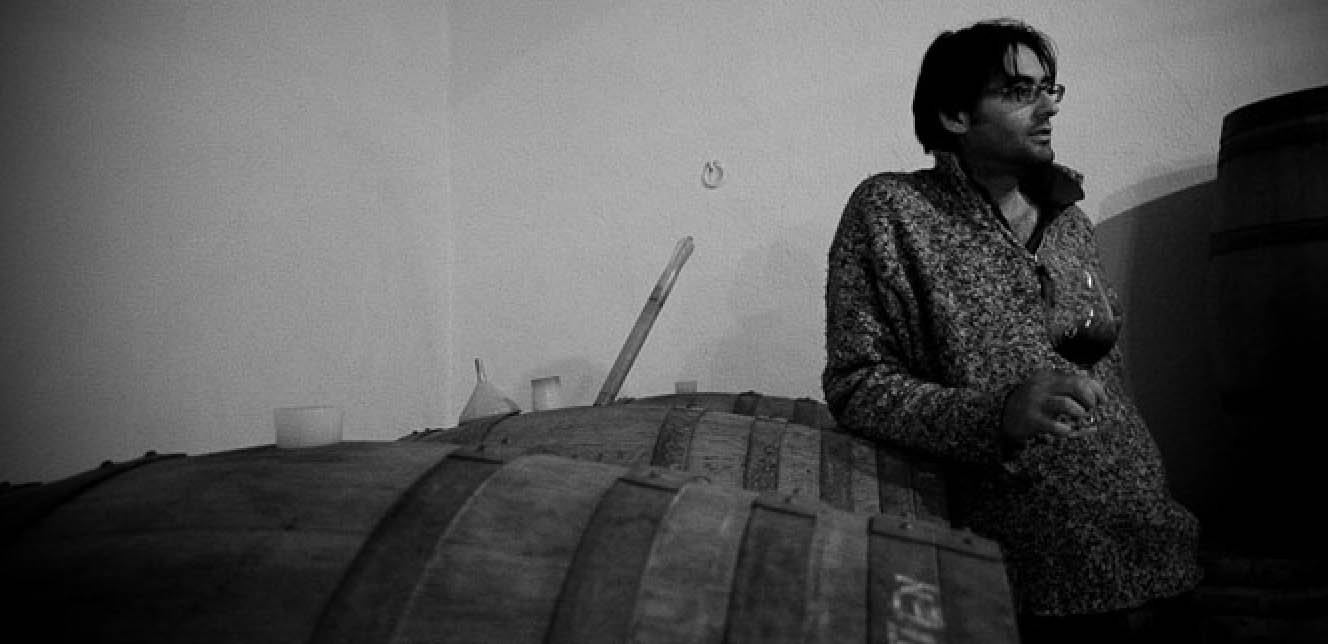 La Porta di Vertine is a small, family owned estate in Gaiole in Chianti Classico. Oenologist Giacomo Mastretta applies a policy of non-interventionist winemaking and oversees a strict organic approach in its high altitude vineyards. The terroir of Gaiole in Chianti Classico has the advantage of Galestro and Alberese (shale and limestone) soils and the wines are the expression of these different terrains.
Christopher: Giacomo, you're from Piedmont. How did you end up becoming a winemaker in Chianti Classico?
Giacomo Mastretta: I'm not from a family of growers, so I never worked in Piedmont I actually left to study winemaking, and I got my diploma in France. When I came back to Italy, I had a chance to go to Tuscany, and I was very happy.
How is it being from Piedmont but working in Tuscany? Culturally do you get along? Or are there some kind of differences there?
I think there are a lot of similarities between Sangiovese and Nebbiolo, for example. I think that from my Piedmont heritage I get my love for acidity and my love for this kind of bright wine. For me, a wine never has too much acid.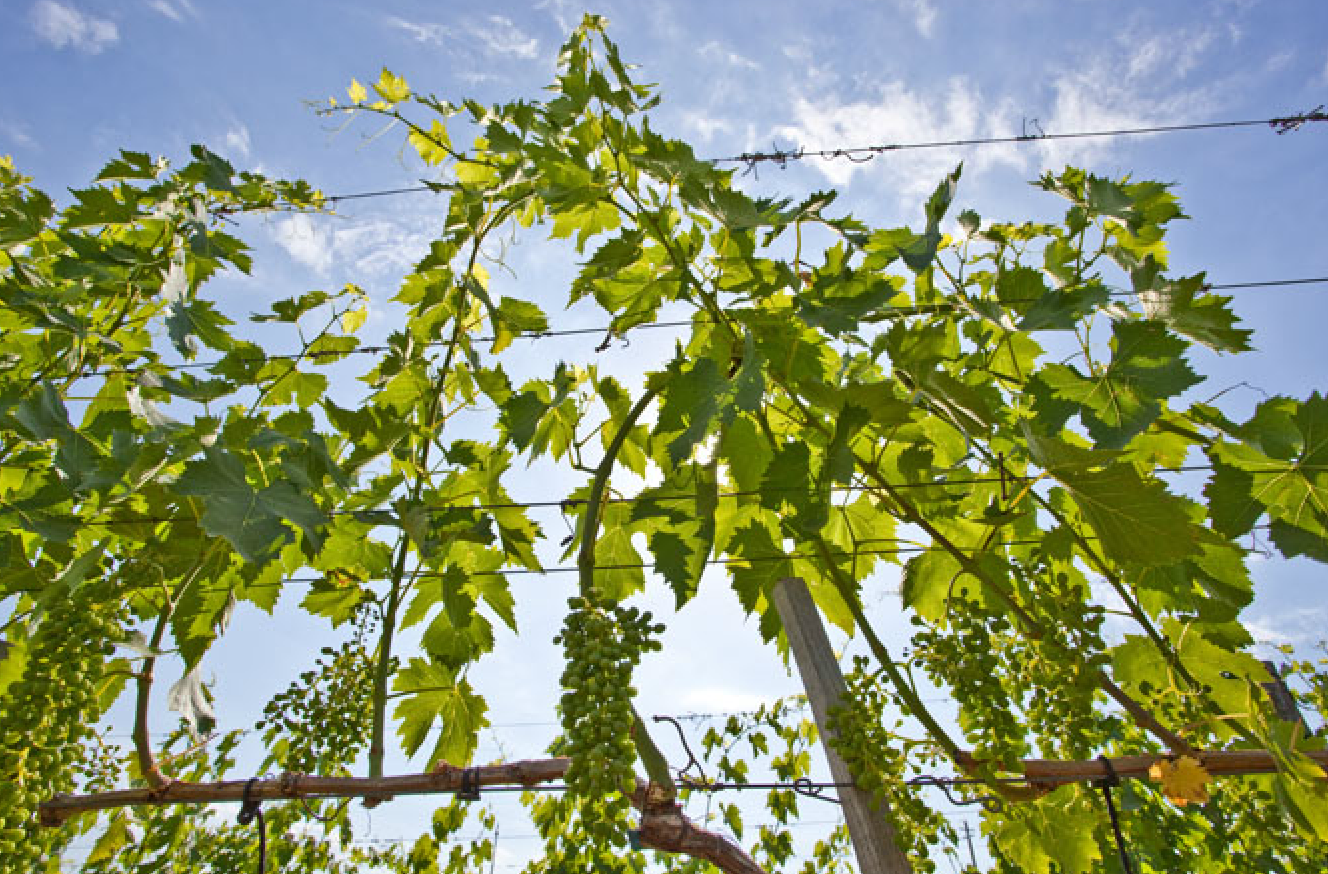 How would you describe your style of winemaking?
I think that more important than what we do, is what we don't do. This is the approach that we have. Ideally, our approach was to find beautiful vineyards, to give them complexity through organic farming, and then let them express. I think that in a way, intervention is like putting a filter on this expression, so we prefer to be as simple as we can.
And how long have you been farming organically?
Since the very beginning actually. We have two main vineyards. One has always been organic. The other was not organic when we started farming it. We know the previous growers that were somewhat anti-organic. For me, there's just this way of working, so we have just worked organically since the very beginning.
And what does it mean to you to be an organic winemaker?
I think that there's no reason to look for complexity in the glass if you don't have complexity in your soil. You have something to express. That's why the starting point is there, so this means to be organic, to accept and look for the biodiversity and the richness.
Tell us about the estate because it's a fairly new estate, right? What year was it started?
In 2006.
For Italy, that's a fairly new estate. Tell us how that came about.
This estate started when Dan and Ellen Lugosch moved to Chianti. They bought a little house with the vineyards. The previous owner was already making wine, so they decided to carry on this adventure. They came at a time when they just moved the house, so we started and developed this project together. In the end, to have a new brand of Chianti Classico was not an original idea. I think we managed to approach it in a kind of original way.
Tell us about the wines that you're making right now.
Basically, we have our vision to make wine, and we adapted that to the regular presentation of the area with a Chianti Classico, a Riserva, and an IGT wine, which means a wine without Sangiovese made with only international varieties. Then, we have an orginal Rosato wine. It's original in the sense that usually in the Rosato winemaking there's a lot of technology, a lot of manipulation of the juice involved, but the way we approach it is very straight and natural, so that's why it's kind of original.
Tell us about the IGT. What's that comprised of?
We found these vines, this variety already planted at the estate. I knew since the beginning that I didn't want to blend them in the Chianti and the Riserva. I knew that I would produce an IGT wine, but I didn't know where to put this variety in the future. Because usually, the Merlot in Chianti grows well in very clay soil, and we didn't have much clay in our soil.
Then, I was surprised about the quality of the wine, so I think we managed to have the same effect of the clay, which, for me, is to delay maturation. I have a Merlot that is more complex with the altitude. Then, because we don't have much clay, we have a very, very tiny berry with hardly any juice. From that, probably, comes the concentration, so we could manage to find this original combination that makes an interesting wine.
Super-Tuscan is a word that's bandied about. How do you feel about that expression?
It's a way to describe them. In the end, we have to communicate with other people. Of course, Super-Tuscan evokes a certain kind of wine, which is not really this one. I don't like to work with Barrique. I don't like oaky wine. Usually, the more typical Super-Tuscan goes in this direction. For me, it is another expression of Chianti, because working in this way, the Chianti soil really shows in the wine, and the concentration needs to come from the fruit.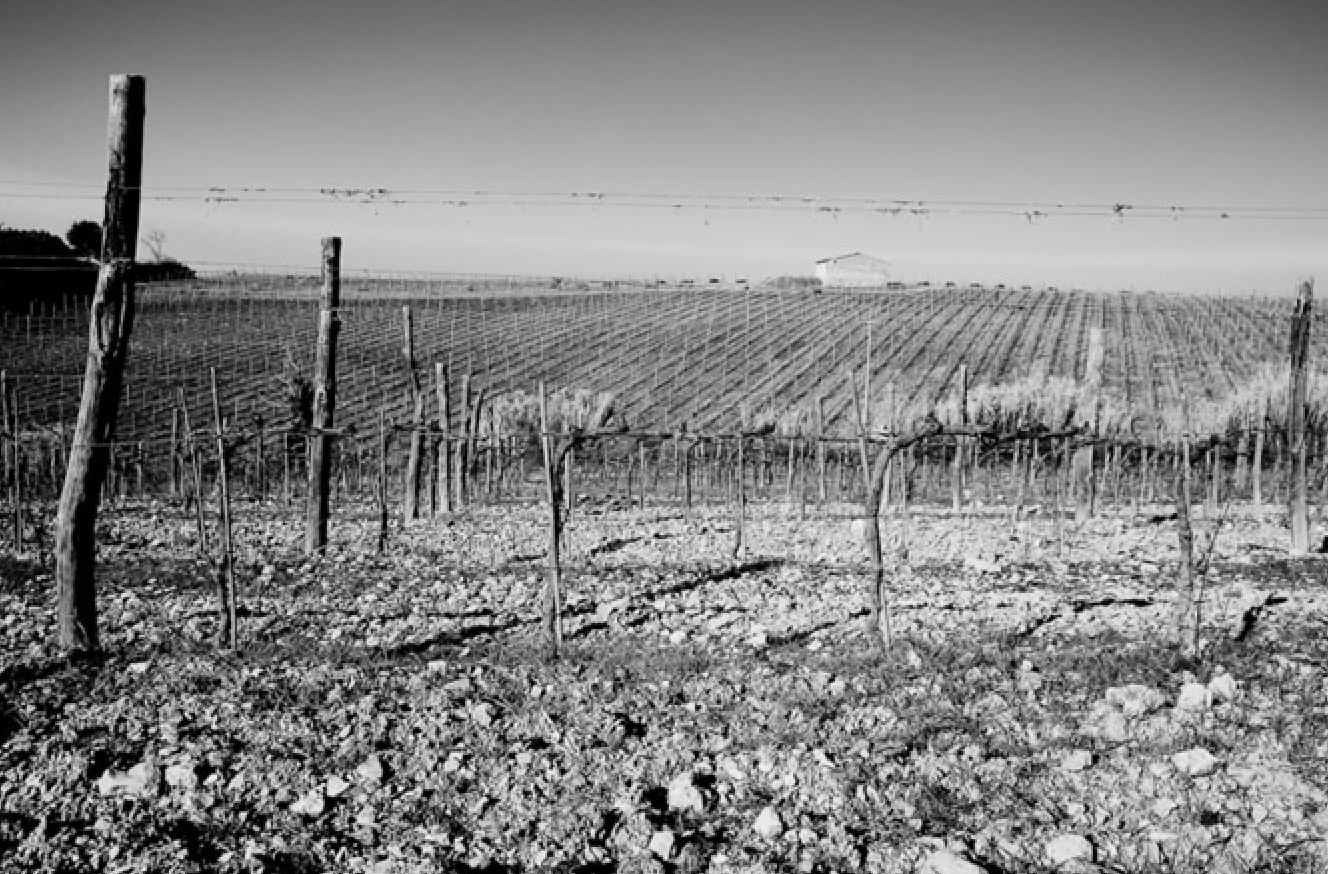 Giancomo, tell us about the terroir in the area Chianti Classico where you make your wines.
Chianti Classico is quite a big area because basically, it's between Florence and Siena, which is a pretty big area. In this area you can have many, many differences as there are northern and southern parts. In those areas, altitude plays a big role, because you can go from 200 meters up to 600 meters. This makes a big difference.
In the Commune of Gaiole there are two main characteristics. The soil, which is what we are known for, is high-altitude very, very rocky soil. Another interesting cru, which is called monti, is sulfur, and reminds me more of the Castelnuovo Berardenga wine. It has more clay, and produces a hotter, more full-bodied wine. Chianti is great because it's very, very rich.
For me, what is great for being such a traditional appellation, a traditional place for growing grapes in our part of Commune of Gaiole, is that you don't have the mono-culture vineyard. You have small parcels of vineyards. You have a lot of wood. You have some olive trees. You already start with very nice and very interesting biodiversity. This is very important.
You went to school in France in Montpellier?
Yes.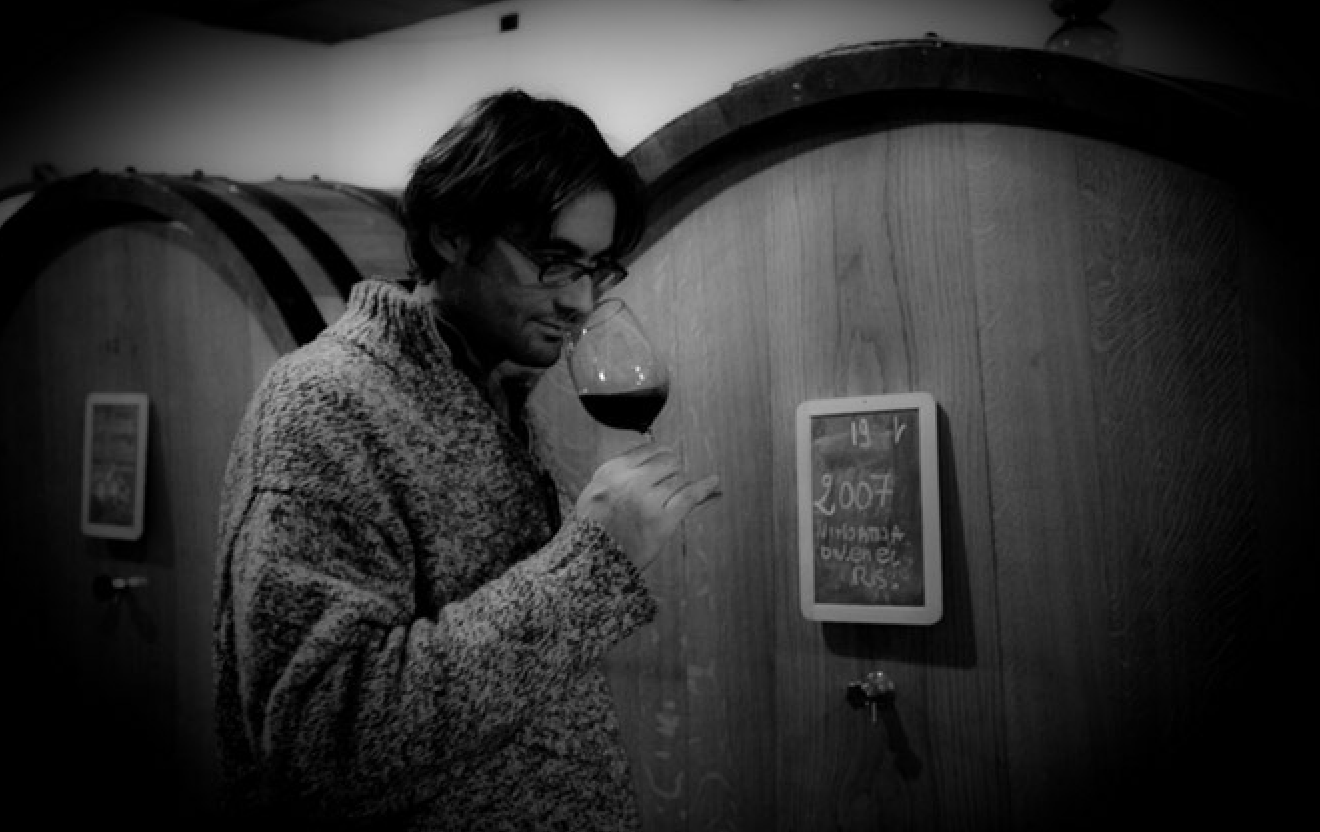 What influences have you had in terms of the way that you make your wines?
I think in the beginning, it's great to have different experiences working in different places. But then, it's fundamental to focus yourself on your little piece of land. I traveled a lot. I have been twice to South America, Australia, New Zealand, and I've been to France a lot.
It's always interesting because you learn how you want to work, see the guys that you want to emulate, and you are inspired in a way. You also find inspiration from the guy you really don't like. You learn how to work with the techniques you don't like, so you are aware. I refuse technology, but I know this exists, for example. I think that makes me stronger, in a way, no?
Which of the winemakers do you think are doing it right that you try to emulate in some way?
For example, we had a chance to work for a couple years with Giulio Gambelli. Giulio Gambelli is an iconic Tuscan winemaker. He is the one behind all the great Sangiovese, and is the one who since the beginning understood and promoted the greatness of Sangiovese. For me, this is a very inspiring person.
What was it about him and his methods that you felt separated him from the average winemakers?
I think that would be his very humble attitude. The idea, not the winemaker, has to come out. Really, the winemaker is just a way to let us press the soil, no? This is very, very important. The other big lesson that I learned from him is that in a way, we don't have to fear the wine. For example, I always had the idea to work with low maceration. I even work with a two month maceration with the skin. This year I worked with a four month maceration with Sangiovese, but in the beginning, it was not easy to find the strain that could endure so much. To push it so long. In the end, he gave me confidence. I could trust him in going in that direction. I started to work in this way, and it was very helpful to have his support.
Starting at a winery that's so new in Chianti Classico, how do you establish that? There are some winemakers and wineries that have been there for a very long time. As kind of the new kid on the block, what do you need to do to put yourself on the map?
I don't know. I started because after many years of experience and collecting so much information, it was time to go and experiment by myself. I was coming from a very glamorous estate in Pansano, and it was more than a step back to start from zero in this estate that was growing.
For me, the point was not to have pressure, and to be able to work with no compromises in a very natural way. The rest happened by itself, because it started with the bloggers. They started to review the wine, to speak enthusiastically about the wine, and this attracted the interest of the more established press.
Also, Chianti in a way gives you visibility, because a lot of wine critics pass through there, and have a chance to taste the wine, so this in the beginning, helped us a lot.
Giacomo, you've worked with several different properties in Chianti Classico.
Yeah, mainly one property, because the others were for very, very short periods. For me, it has been a great experience to work in a famous and established winery, because I realized that in winemaking there's not only the winemaking, but also the way you present the wine, and the way you create a connection with the people.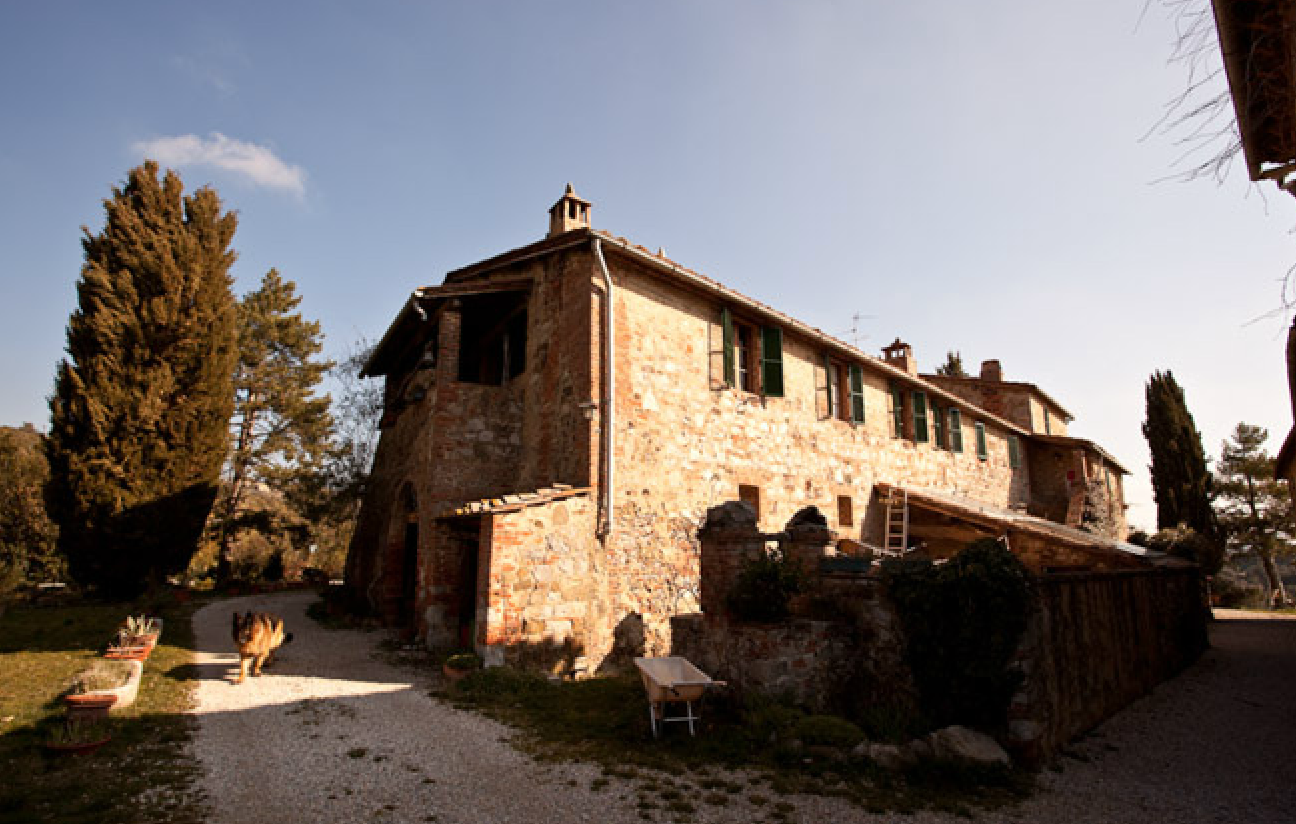 And which winery was that?
From this point of view, the La Massa was a great gem. Giampaolo Motta is a very, very important guy in the wine business because he's a kind of iconic person, a great communicator. I'm the opposite from this character. He's from Naples. I'm from Piedmont, so I tend to be more shy. This gives me some energy, a model to try and emulate when I feel like this. It gives me more gas.