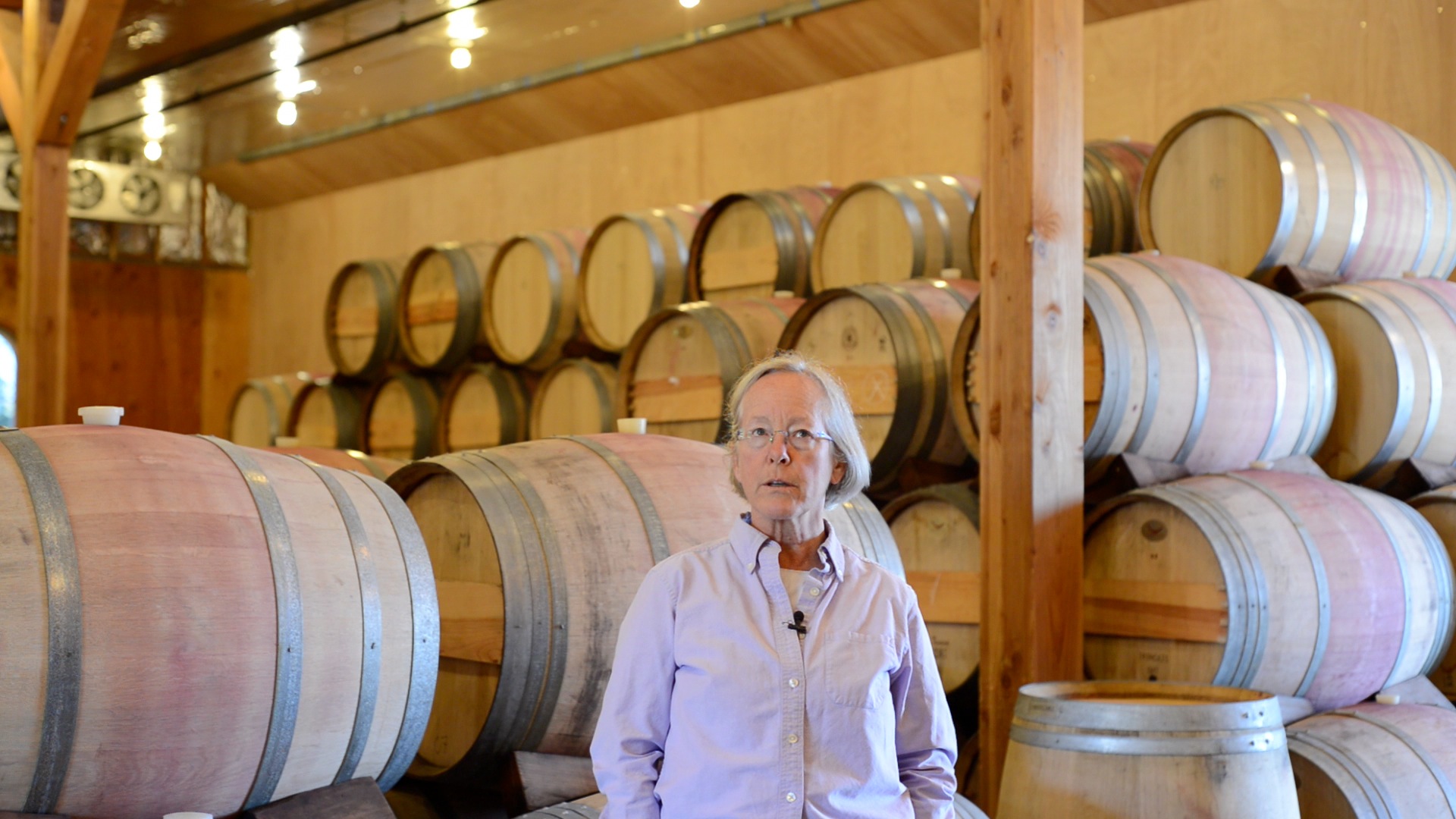 Cathy Corison, winemaker at Corison Winery, calls herself a "Cabernet chauvinist." As one of the first women winemakers in Napa Valley, she has tirelessly and consistently been making the single-varietal wine that she believes in for three decades — wines of elegance, balance and finesse. She made her first Corison Cabernet Sauvignon in 1987 and has been working with the same vineyards for 27 years. She believes that benchland vineyards on alluvial fans between Rutherford and St. Helena are ideal for the style of wine she is known for — age-worthy, aromatic and structured. "I pick at moderate Brix because I prefer the flavors and balance that result. That means the whole range of fruit flavors that Cabernet can muster, from the red/blue end (black cherries and blueberries) through the purple (plums) to the black end (cassis and blackberries) and the good, snappy natural acidity that gives the wine life, longevity and joy at the table.
Courtney Humiston is a professional writer based in Sonoma, CA. A graduate of the Culinary Institute of America and a Certified Sommelier, she is currently studying the art and science of viticulture and winemaking.
Stories you might like:
Read about another Napa pioneer, Peter Mondavi, Sr.
Read about another Napa pioneer, Stuart Smith