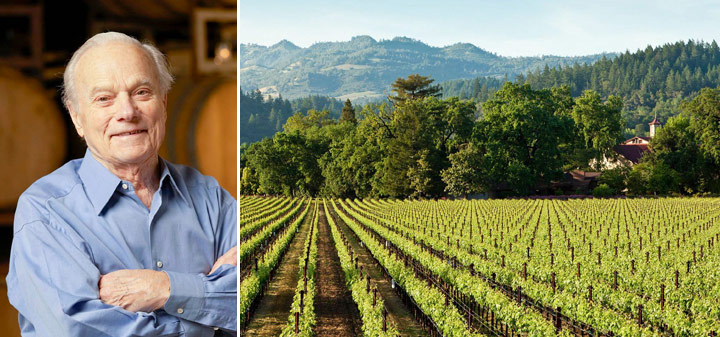 Napa Valley is widely regarded as one of the finest winemaking regions in the world. But just thirty years ago, that was not the case. Today's Napa is a unique mix of legends that put the area on the map and the next generation that will define the style of Napa Valley wines for the next thirty year.
In the coming weeks, Grape Collective will be featuring these individuals and the wines they make through video interviews and profiles. First up, the pioneers, starting with Peter Mondavi, Sr.
The Mondavi family is synonymous with Napa Valley: Peter Mondavi, Sr., Robert's brother, has made it his life's work to keep Charles Krug winery, one of Napa's most storied productions since his parents purchased in 1943, in the family. For this reason, we honor him as a pioneer. As the President and CEO of Charles Krug and the burgeoning C. Mondavi & Family wine company Mondavi, Sr., who recently turned 99, maintains thoughtful and diplomatic control over what is now one of the oldest continuously family-owned wine companies in Napa. Having grown up in the wine industry (his Italian immigrant parents ran a successful grape-shipping company in the Central Valley before upgrading to Krug), Mondavi says he never had any other desire than to work with wine — even through many career ups and downs. Mondavi passes on an impressive legacy — a successful and uncompromising winery and his love and passion for the industry — to his sons, Marc and Peter and his grandchildren, who have successful wine labels of their own: The Divining Rod, Dark Matter and Fourth Leaf.
Courtney Humiston is a professional writer based in Sonoma, CA. A graduate of the Culinary Institute of America and a Certified Sommelier, she is currently studying the art and science of viticulture and winemaking.