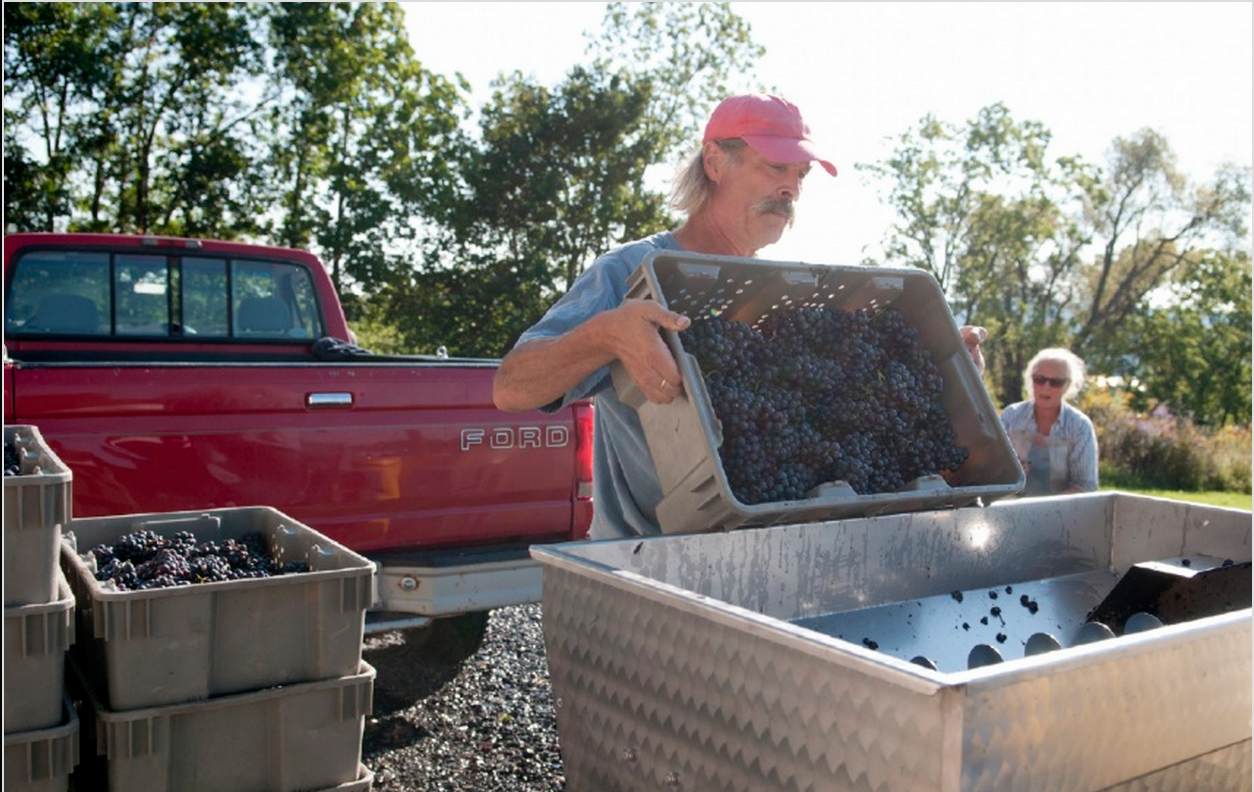 Kim Engle started growing grapes in the Finger Lakes in the 1980s when there were only a handful of pioneering winemakers. His recent adoption of natural winemaking principals has produced wines of distinction that have achieved recognition from critics including the New York Times wine critic Eric Asimov. We talk to Engle about his path to making natural wine and what makes the Finger Lakes a special winemaking region.
Tell us how you found this wonderful place and how you got into wine.
I think I will start with my formative years. I was a student at Cornell. I had set out to be a marine biologist, and was told somewhere along the line that I would spend a lot of my life in a lab doing research papers. I said, I can't do that. I took a leave of absence and landed in a vineyard on Cayuga Lake working for Cameron Hosmer, and just fell in love with it. I feel in love with the lifestyle, I love the work, I love being outdoors, and I love grape farms.
What year did you start making wine?
If you would count my amateur attempts, I would say it would have been around 1982.
There must have been a handful of wineries in the Finger Lakes at that time.
There were very few at the time. I would say not a lot of guidance. We were all figuring out what we were doing. I'm sure there was a lot of bad wine.
How have things evolved? How have you evolved as a wine maker over the years?
The most critical change occurred about 5 years ago. A customer started bringing me naturally made wine from the Loire Valley and from Bochele. I fell in love with those wine. They were far different from anything I had had before. They seemed more alive to me. I decided I wanted to make wine like that. I changed my wine making style. I do very little processing now. It's all spontaneous fermentation. I'm hoping that the results are paying off and that I am making wines that are a little more exciting or lively.
Since you started making natural wines, would you say that the wines are different? Can you appreciably notice the differences in the wine styles between this conversion before and after?
Very much so. There's no doubt about it, the wines are vastly different to me. You can ask my colleagues, it would a good thing to ask them.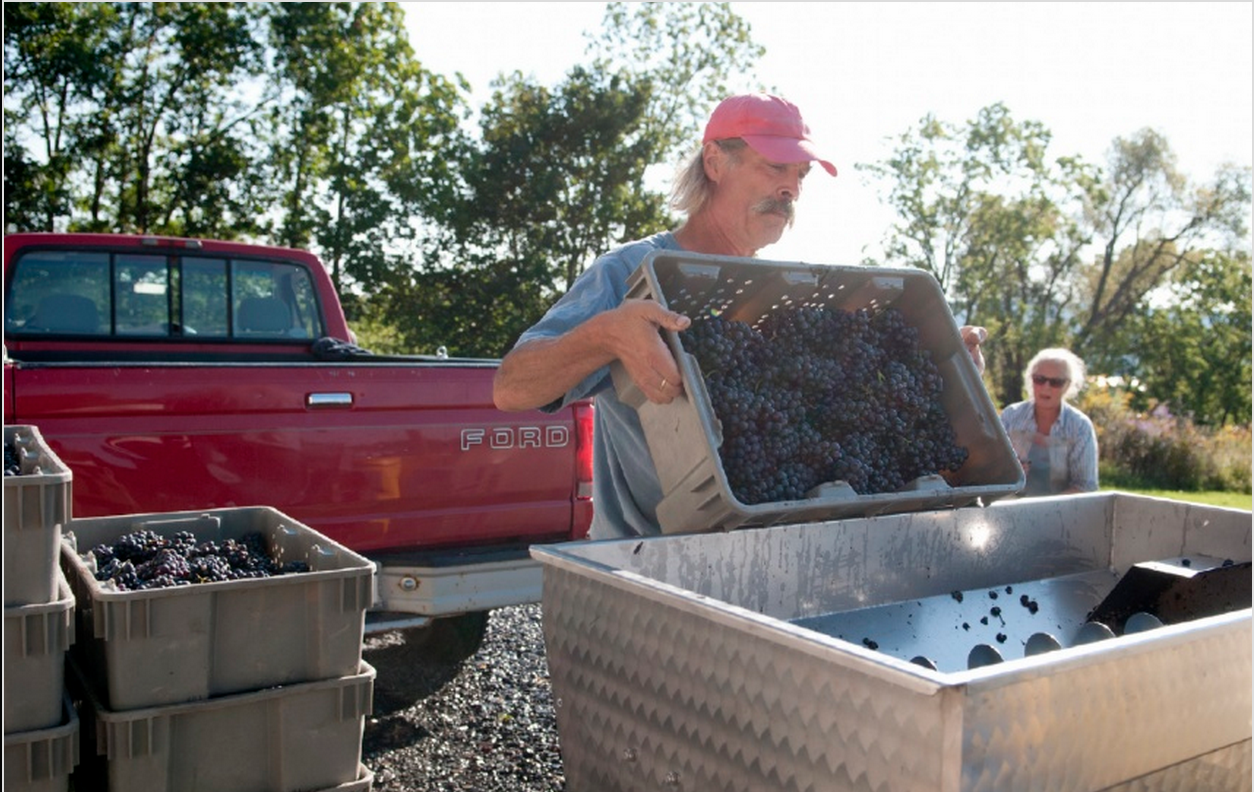 Tell us a little bit about this region of Finger Lakes. It's known for Riesling. What makes it a great wine region?
I guess that's a hard question to answer. I think the simple answer is the climate. It stays warm enough in the winter so that grapes don't freeze. That's probably the most critical reason. As far as why Riesling is our variety, that's again I think a very complicated question. I think some of it is soil and climate and some of it is market forces.
What are some of the grapes that you feel grow very well here.
Riesling obviously would be my first choice. If I had to give up everything else, I would grow Riesling and make Riesling wine. That said, I think it's too early. The region, as far as I'm concerned, has been growing vinifera grapes in a serious way for such a short time that it's too soon to say what are and what are not the correct varieties for us to grow. New ones such as Grüner Veltliner are being tried. Time will tell. I think it will be part what we think we can and want to do and part what the audience wants from us.
Visit his website at www.bloomercreek.com.
Read the New York Cork Report on Bloomer Creek.