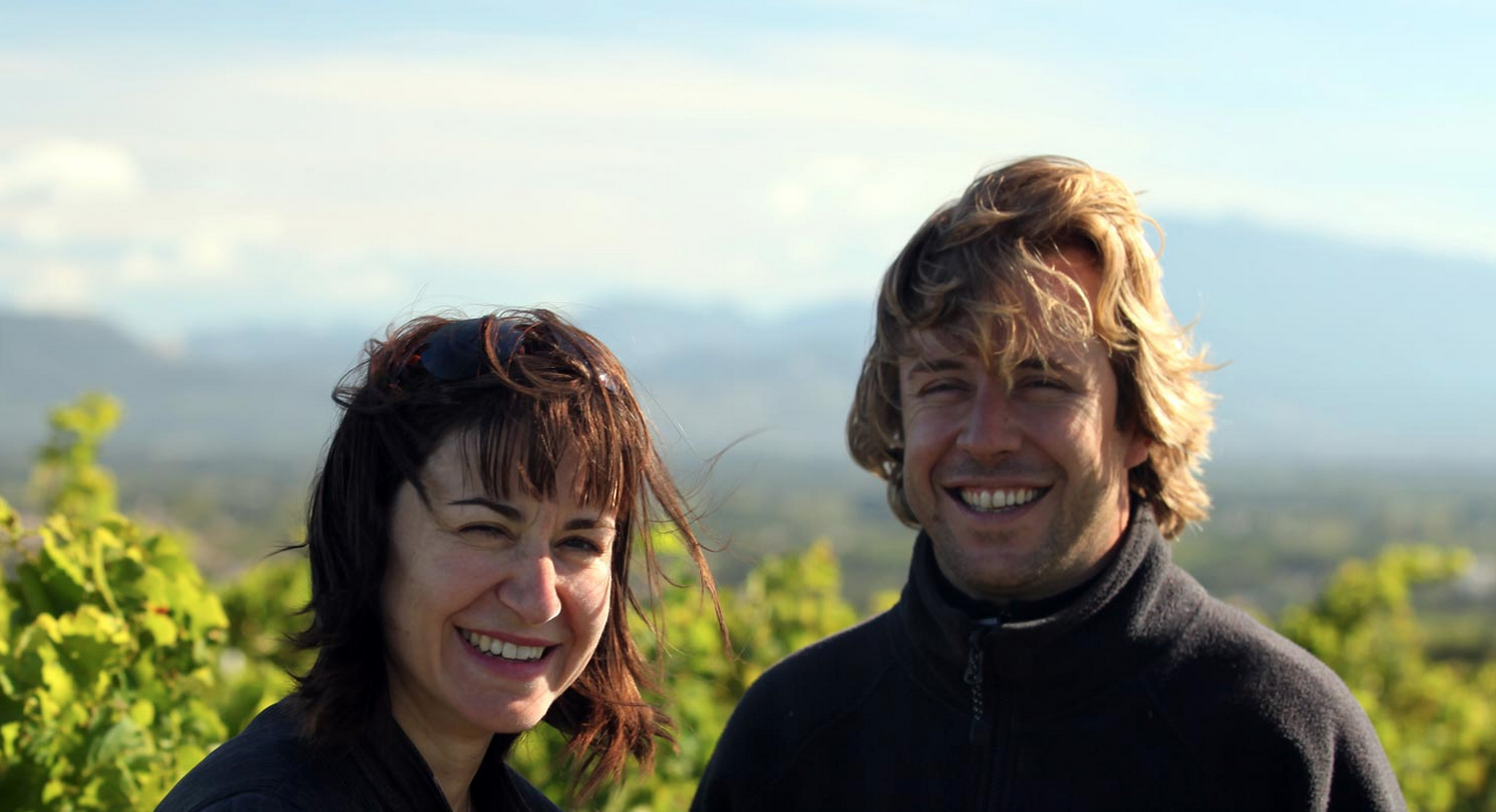 Alexander Barrot acquired the land where Domaine la Barroche now sits in 1703. Brother and sister Julien and Laetitia arrived on the family estate in the early 2000s, and have continued the family winemaking tradition on its 15 hectares in the north and northeast of the Châteauneuf-Du-Pape appellation. The majority of Grenache vines were planted in the 1900s and are cherished generation after generation.
We talk to Laetitia Barrot about joining the family business and the evolution of Châteauneuf-Du-Pape.
Christopher Barnes: Laetitia. Tell us about the area where you make your wine in Châteauneuf-Du-Pape.
Laetitia Barrot: We are located in the area of Châteauneuf-Du-Pape. We only do red wines, and our plots are mainly located in the north, northeast area of Châteauneuf, but in different locations, not in a single plot. We have very old vines that are 65 years old, and now we have this 100-year-old Grenache. We have plots on the north, on the road of Orange where you have Cabrières. These plots are normally known for their river rocks, but we are not on that kind of soil. We're mostly on slopes where there is sandy soil with some river rocks, but mostly sandy soils. We also have a plot which is beside Rayas, with only red, sandy soils.
And that's Château Rayas?
Yes, Château Rayas.
Which sells for a ridiculous amount of money, right?
Yes, exactly. Even in Châteauneuf it's quite difficult to have bottles.
We have these plots here, and also some plots in the village with Mourvèdre, Cinsault, and Syrah, and two of the very old vines of Grenache. The primary characteristic of the Domaine is that we have a majority of sandy soil in our plots. We'll be able to do very elegant and delicate wines, rather than powerful and masculine wines that you can have on the river rock soil.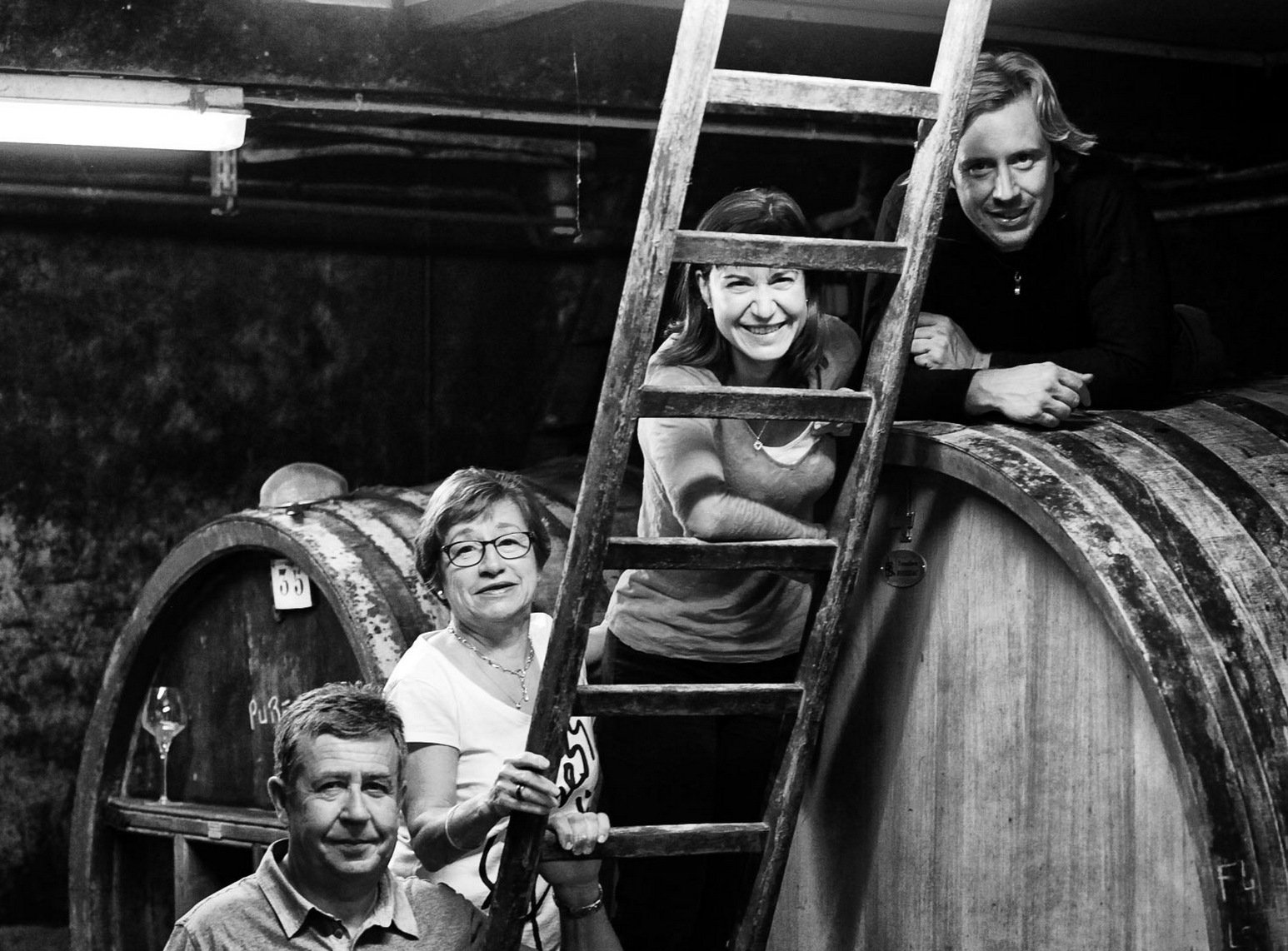 Christian, Nelly, Laetitia and Julien Barrot
In 2013, the New York Times wine critic, Eric Asimov, wrote this article where he was very disparaging about the levels of alcohol that seem to be creeping up every year in Châteauneuf-Du-Pape. There were two reasons for that, one being people chasing scores. You know Robert Parker and trying to appease his palate, and therefore, sell their wine for more. The other possibility is climate change. What do you think of this, and is this something that you've had to face with your wine-making?
For us, the alcohol level is not a concern and is not the right question. What is very important, is to pick up the grapes when they're perfectly ripe, and in this case, if you pick up healthy grapes with the right ripeness, you will be able to make a balanced wine and you will not feel the alcohol, even if it's more than 15 degrees.
We have a very small team of harvest people, and we have approximately 15 days of harvest, but it can last three to four weeks. We will start to harvest the plots that are ripe, and maybe we can stop for two or three days and go to another plot that is ripe, and we will definitely take our time. Sometimes we will even harvest a plot twice, if one part is ready and the other part is not ready. In this case, you're able to have very balanced wines, and you don't feel the alcohol level. People who taste our wines will not feel the alcohol level.
Are you saying is that it's really the winemaking, and the time when you pick, that's creating these larger wines, rather than something endemic to the climate in Châteauneuf changing?
Obviously, the work of the winemaker and the vine grower is related to the weather, so we have to adapt every year. We don't do the same work every year, so of course it's related to the climate.
In 2011, we had a very warm summer, for example, so the wines were more powerful than the '12, for example, which was fresher. We try to do the best work that we can in the vineyard, because 80% of the quality of the wine comes from the vineyard, from picking healthy grapes. In the '11, we did some green harvest to improve the concentration and the quality of the grapes, and also, we kept 40% of the stem to improve the freshness. Even on a vintage like the '11, which is a warm vintage, we have a lot of freshness, and you don't feel the alcohol level that much.
On the '12, we had a fresher year, so you can feel it in the wine, and it's a fresher vintage. In '13, we harvested very late, in October. It's also a vintage that is very fresh with a lot of acidity and a lot of concentration of fruits and flavors.
I think that every year is different, and even if we say, "Okay. It's getting warmer," we have some vintages that are warmer than others.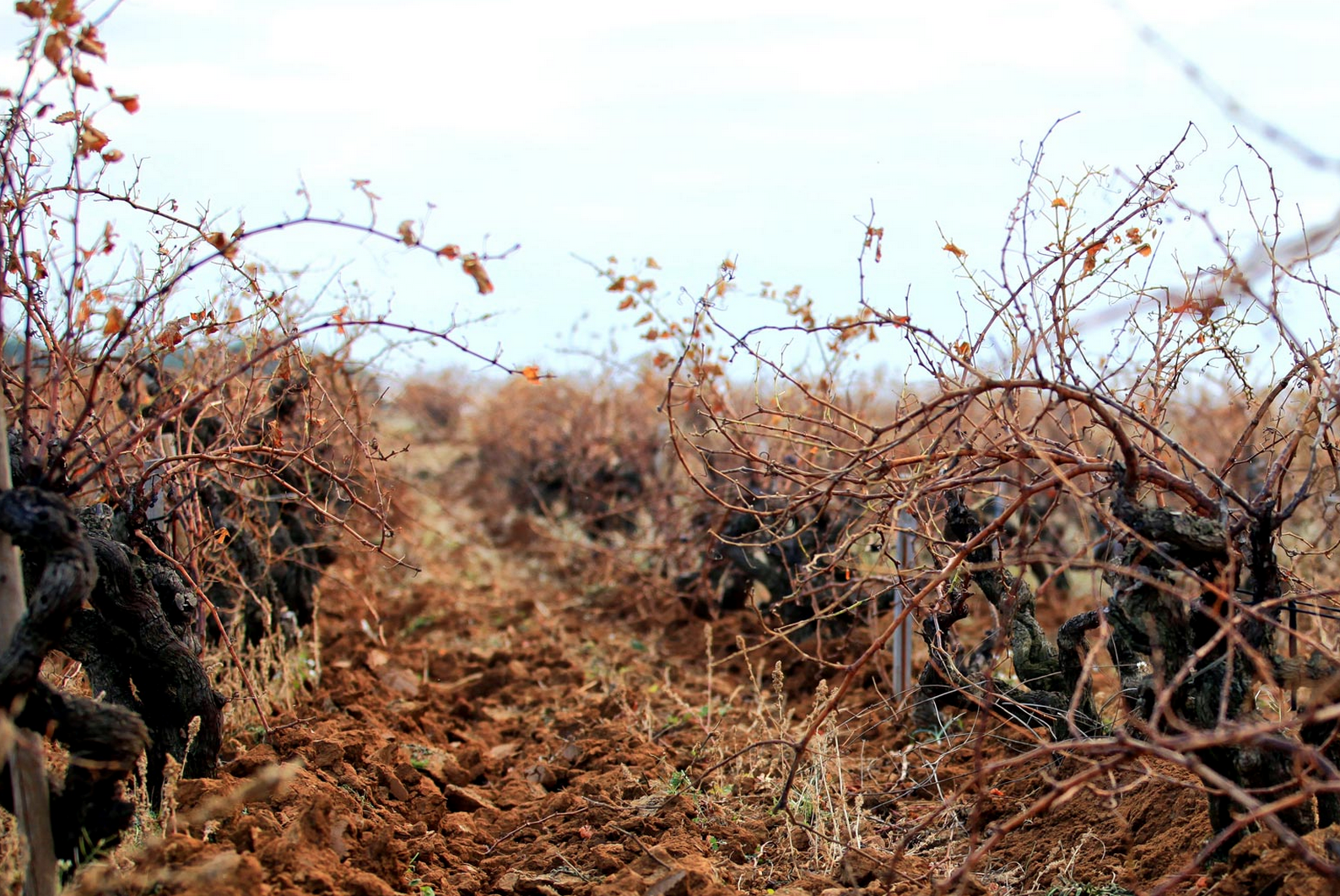 Châteauneuf is interesting because you use a blend of different grapes. Every estate is a bit different in terms of how they make their wines. How do you blend and what is the philosophy of blending at your estate?
We have different plots of Grenache, four plots of 100-year-old vines and plots of young vines. We also have Syrah, Cinsault, Mourvèdre, and a plot of Vaccarèse. We usually vinify the different grape varieties separately. For the plot that is near Rayas, we vinified it by itself and made a single Cuvée called a Pure, which is 100% Grenache. The other three plots of 100-year-old vines goes into our Cuvée Signature, which is a blend of 65% Grenache, Mourvèdre, Syrah, and Cinsault. We like to vinify the grape varieties separately, and then age it separately. We age the Grenache in a big foudre. Syrah and Mourvèdre are aged in 600 liter barrels, and the Cinsault in a stainless steel tank for 18 month before buckling.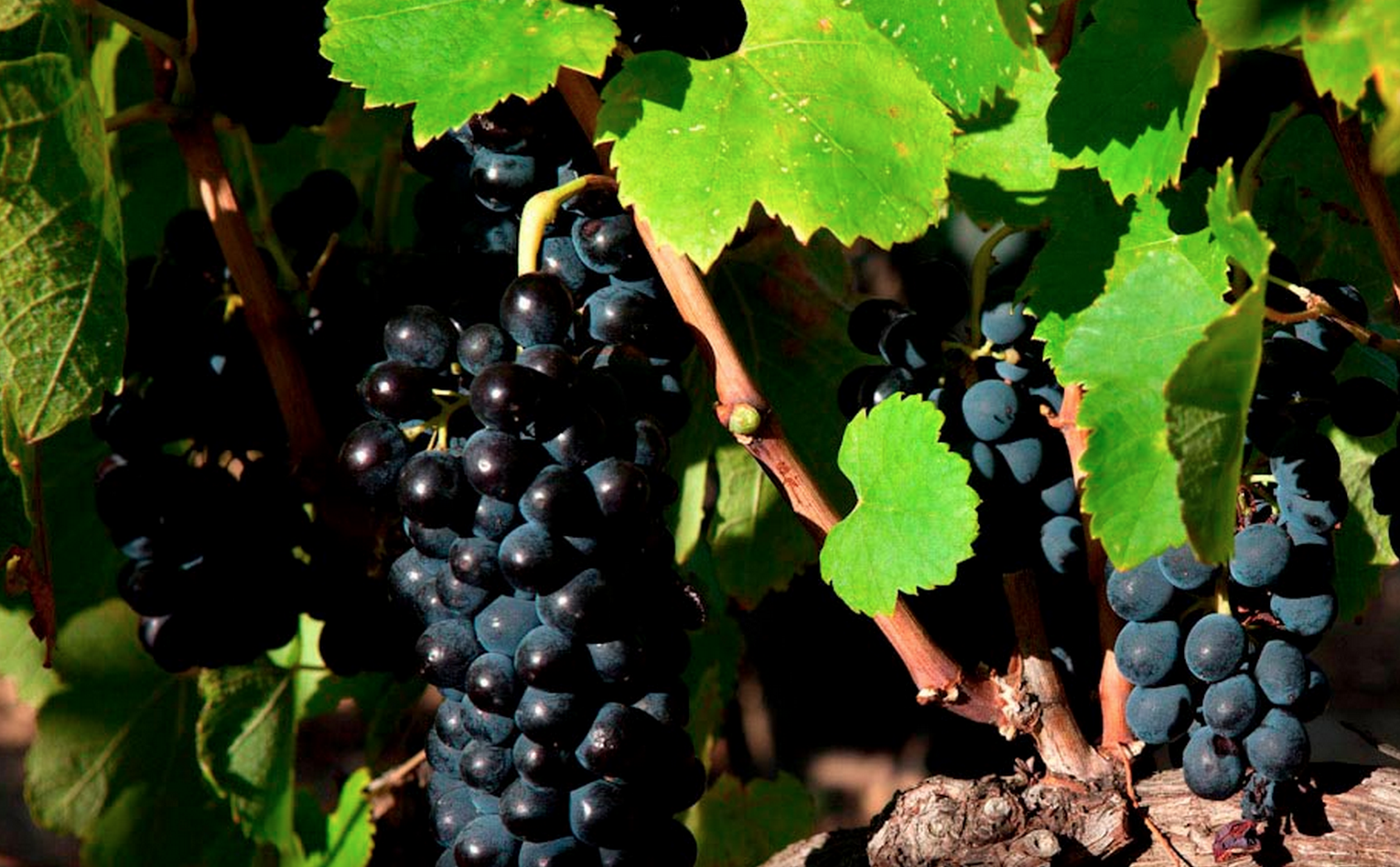 Do the percentages change year by year in terms of how you blend it?
Yeah, it can because it represents the vintage and the production. We don't try to have the same style of wine every year. It's adapted to the vintage and the weather we've had. Usually, we represent around 65% of Grenache, which is representative of our plots. In 2013, for example, we'll have a Signature with only 55% of Grenache and higher percentages of Mourvèdre and Syrah, because we experienced a very cold spring and we had a lot of coulure on the Grenache, which means that not all the flowers turned into berries. We had some grapes with only a few berries. In Châteauneuf, we like to have a little coulure every year because it improves the concentration, but in 2013 we lost 50% of our Grenache, so it was a bit too much. The wine shows wonderful, good concentration and wonderful acidity.
Tell us about the specific wines. You have your flagship, Châteauneuf-Du-Pape, and then you have a couple other blends that you have.
Yes. We have the Signature, which is the classic blend of Châteauneuf, the Pure that I mentioned earlier, 100% Grenache because it's an homage to the grape that is the most important in Châteauneuf.. We also have a Cuvée, which is called Fiancée, and it's 50% Grenache that comes from another 100-year-old vine, and 50% Syrah. Fiancée we made from 2004 to 2007, and we stopped making this Cuvée because we had too low yields. In 2013, the Syrah was so wonderful that we decided to blend our best barrel of Syrah with some old Grenache, and so we'll have very little quantities of Fiancée in 2013.
How long has your family been making wine?
Our family has been in Châteauneuf since the 14th century, which is when the popes arrived in Châteauneuf. Actually, thery were in Avignon, and they had a secondary residence in Châteauneuf, and they started to plant vines. It's been very confidential until the 18th and 19th century.
Our family was there since the beginning, and we still have a legal document saying that we purchased a vine in 1703. It's been a long time. At that time, being a winemaker and vine grower wasn't a full-time job. My father took over from his father, who took over from his father, and worked the vineyards. My father loves working in the vineyard, and he made his wine, but he sold it in bulk to negociants like Guillard or Chapoutier. He only bottled the best vintages. He did 2,000 bottles for the best vintages. It's my brother, Julien, who joined him in 2002, who decided to sell our wine in Le Domaine la Barroche, because we had a beautiful vineyard, so it was nice to do it. The Domaine is quite new, but on a very old vineyard, and it's an old family of Châteauneuf-Du-Pape.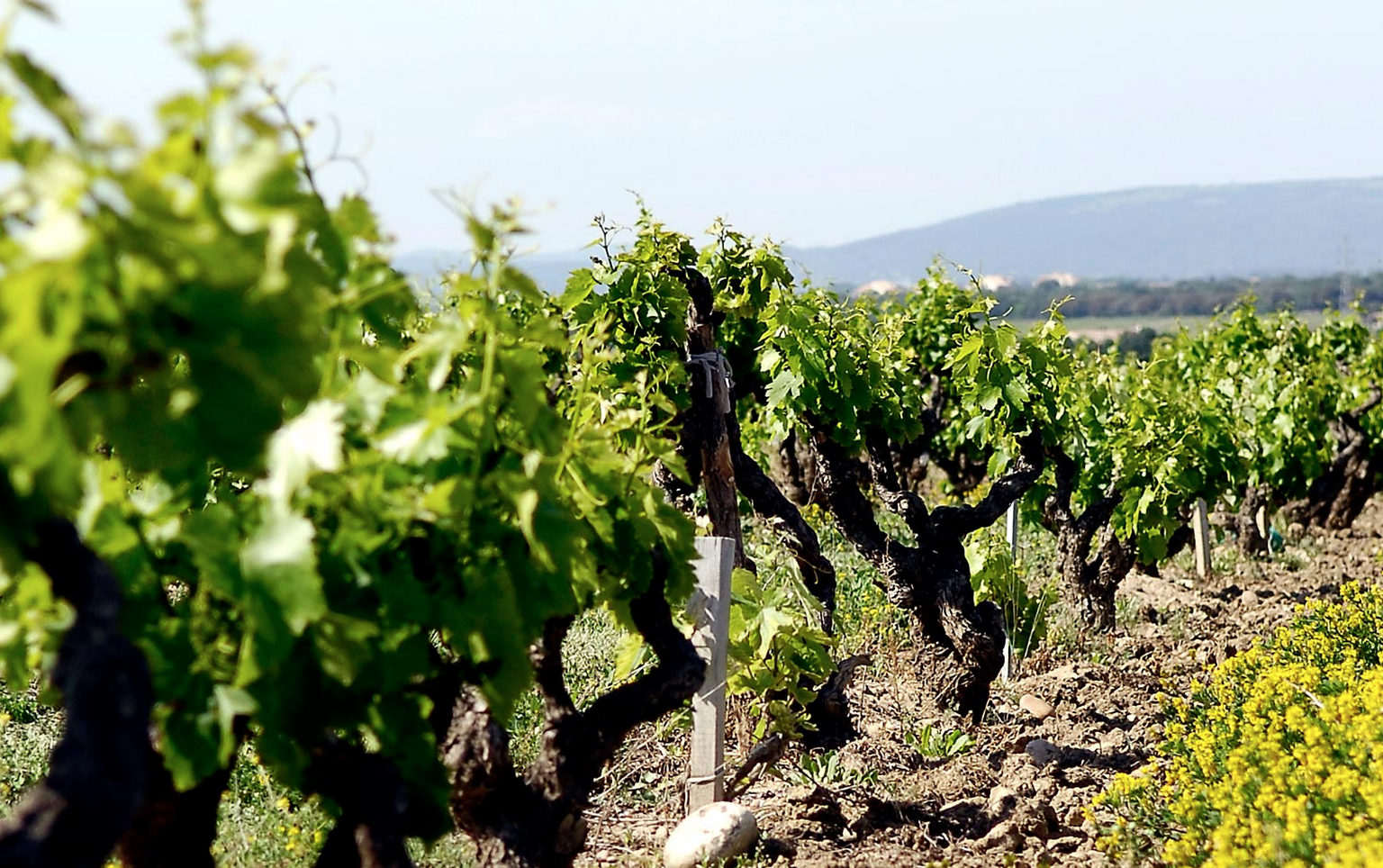 Coming from a family that has that legacy in the wine business, is there a pressure to follow in the footsteps of your father and become a winemaker, or become part of the family wine business? Or did you think, "Maybe I'll become a race car driver or a lawyer or something?"
No, we didn't have any pressure. For example, I left Châteauneuf for ten years because I wanted to do something else, to discover other landscapes. I worked for more than ten years in big, worldwide companies in marketing and commercial. My brother traveled a little bit. He went to Australia, and to the U.K., but he wanted to be a winemaker. He did some studies in wine growing and winemaking, but he wanted to make his own wine. We are really lucky because our parents have been very supportive, and that allowed us to sell the wines in Le Domaine la Barroche, and make changes to move forward.
Does your family have a philosophy of winemaking? What is the thought process behind the wines in terms of the style that you're going for?
The philosophy is work hard and be humble, because working with the weather is difficult, and you can't control it. You learn to do the best you can, but sometimes it's not enough. You're never sure until you have the grapes in the cellar. You're never sure that you will be able to produce the vintage. We work hard in the vineyard, it's most of the work.
The other heritage is that we have a very old cellar that was built in 1930 by our great-grandfather, and it's based on the gravity system. The cellar is underground. We also have underground concrete tanks for the vinification. All the grapes comes from the top, and we use the gravity to manipulate the juice, so we try to be very gentle with the wines. We prefer to be non-interventionists and to let nature speaks for itself.
It's been the heritage that helped us last, but the cellar starts to become a bit too old. For the vines, it's fine, but for the man, it's difficult to work and to improve it. We are currently finishing the construction of our new cellar, which will be in front of Clos des Papes in Châteauneuf-Du-Pape on the plot that we have with the Mourvèdre. This new cellar will be based exactly on the same principles as the old one. Underground cellar, three levels. We will put the grapes from the third level, and the vinification part will be in concrete tanks, so we'll keep it the same, but improve the way it works.
Tell us about the terroir of your estate and how it's different from other areas of Châteauneuf-Du-Pape.
What is very typical of our Domaine is we that have a lot of sandy soil. The sandy soil gives a freshness, an elegance, to the wine compared to the river rocks that are famous for Châteauneuf-Du-Pape, that you have on plateaus like north of Châteauneuf near Cabrières, Mont Redon, or also in la Côte. The river rocks will take the heat during the day and release it during the night, so on the river rocks you don't have temperature variations between day and night, which gives very powerful, masculine wines. Our sandy soil are much fresher, and so we have a lot of elegance in our wines.