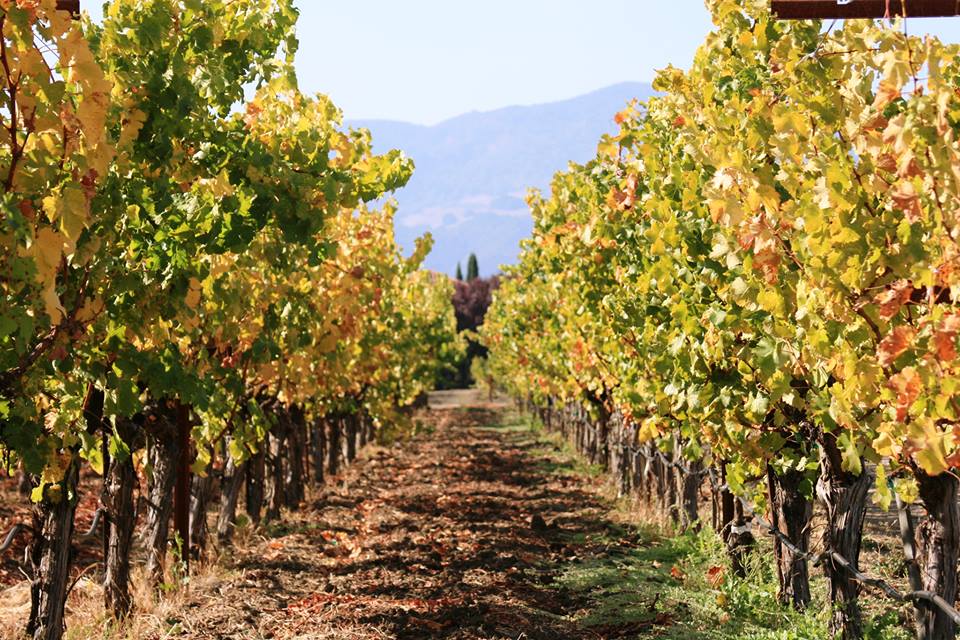 The term "Rutherford dust" gets applied to tasting notes of wines from that part of Napa Valley. But what does it really mean? I put aside my fear of sounding like a Napa philistine and dared to ask the question to the folks at McGah Family Cellars. They had recently sent me a couple sample bottles, one of which, the 2011 Scarlett, was a Cabernet Sauvignon from Rutherford. Here's how Winemaker Mike Smith responded to my plea to define Rutherford dust: "In Rutherford, the deeper soils and microclimates create longer growing seasons and 'hang time' that seem to round out the tannins in a soft, dusty style. This gives wines from the area a powdery 'fine dusty tannin' effect with hints of plump cocoa powder. It is an absolutely addictive element in these wines."
At what makes Rutherford unique as a whole, beyond the dust? Mattie Cooper, the President of McGah Family Cellars, tackled* this query. "Rutherford is distinct due to its gravelly, sandy and loamy soils, which provide exceptional drainage for growing Cabernet Sauvignon and other Bordeaux varietals." Cooper continued, "In addition, the most interesting aspect is the sun exposure. Rutherford has a higher radiant value (widest point in Napa Valley so this region spends more time in the sun). The sun exposure combined with the warm days and cool nights allow the fruit grown here to ripen steadily and evenly. This enables the winemakers to make exceptional wines in the vineyard with little interference required after harvest."
Have you tasted Rutherford dust?

*I couldn't resist to say "tackled", as the McGah family founded the NFL's Oakland Raiders in the 1960s and owned the team up until 2005. Thank you for indulding my love of bad puns and, even worse, suffering through the explanation of one.