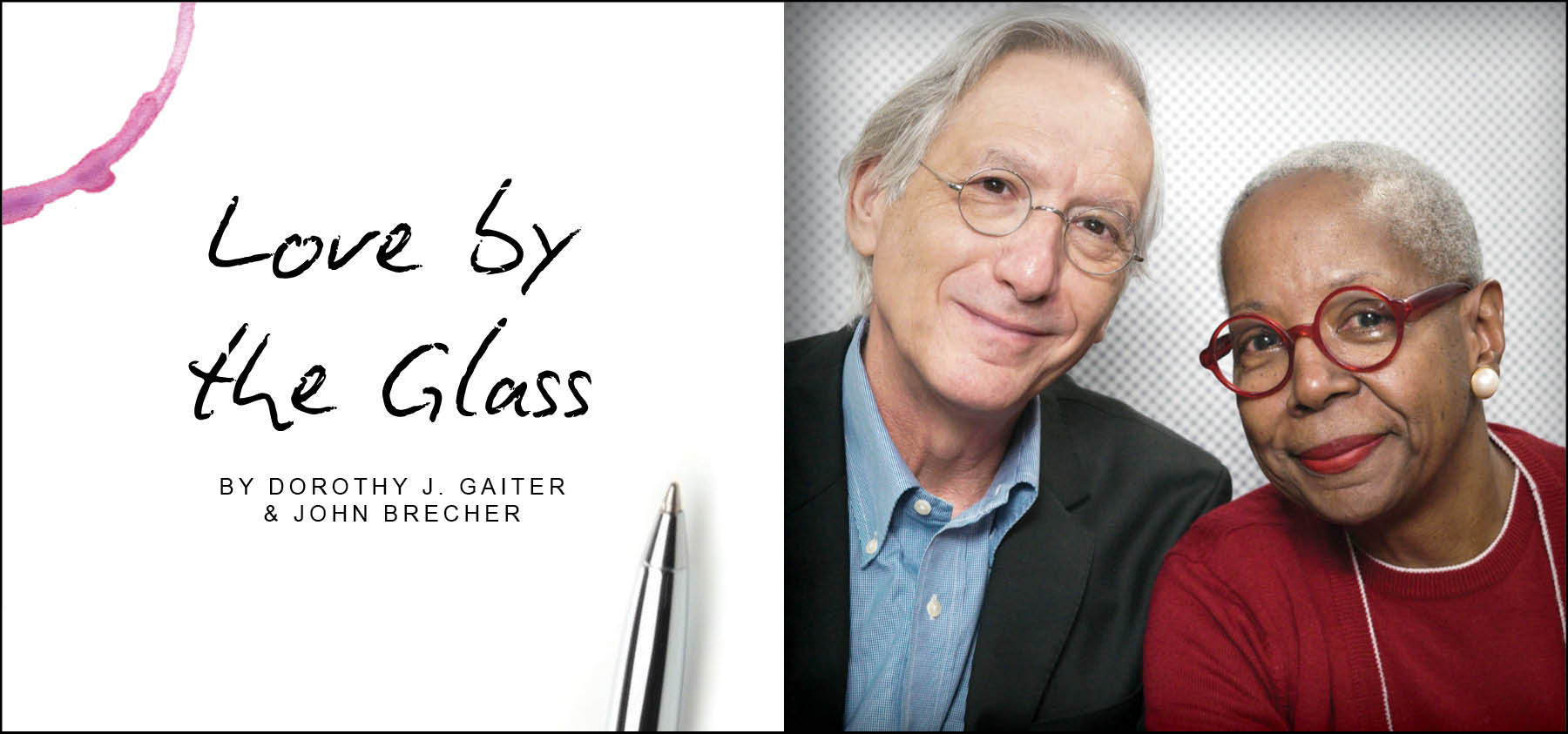 Donna Morris and Bill Sweat celebrated their first Open That Bottle Night in 2002 with friends in Vermont, when they both worked for Fidelity in Boston. In 2006, they chucked it all and built a winery in Dundee, Oregon, that they named Winderlea. They introduced the winery's first wines to the public in 2008 -- on Open That Bottle Night.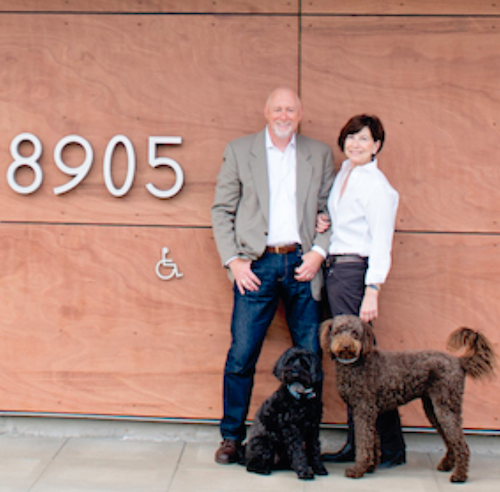 They have celebrated OTBN at the winery ever since. Now it is one of Winderlea's biggest annual events, with about 35 guests sharing wines and stories. And the wines! Lynch-Bages 1961, Albert Pochon Hospices de Beaune 1946, Caymus Special Selection Cabernet 1995 -- and many more, and that's just from a single OTBN.
(Winderlea founders Bill Sweat and Donna Morris)
"We've introduced the idea to many of the restaurants and chefs in the area and to scores of young winemakers," Donna told us. "It really is our customers' favorite night of the year." Bill added: "Open That Bottle Night is more about the storytelling than the wines. Every time we do this, we learn more about the people we're sharing the wines with."
We invented OTBN in 1999 for a simple reason. When we began our column in The Wall Street Journal, the most common question we received was: I have a bottle that is very dear to me -- when should I open it? And it's not just us. Many wine writers tell us it's their most-asked question, too. Our answer was always the same: Make a great meal and open your special wine this weekend. That's still our best advice. But we soon realized it wasn't that easy. So we created a kind of global support group of like-minded people who, on one extraordinary night, would open that bottle and celebrate the wine, the memories and the friendships that flow.
OTBN is observed on the last Saturday of February, which is Feb. 29 this year. OTBN will be celebrated throughout the world, from Grove, Okla., to Prague, where the wine shop in the Botanical Garden "invites you to the event called Open That Bottle Night – which is an annual occasion that aims to motivate people to reconnect with each other over a bottle. Customers will have a chance to purchase some appreciated wines, which are normally not on offer." That observance made "The Official Tourist Website for Prague." Saxe Restaurant in Melbourne, Australia, is celebrating, too.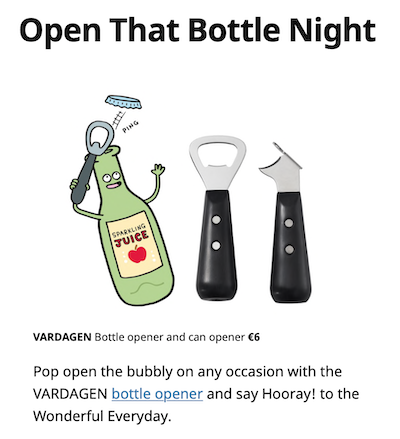 IKEA Ireland features OTBN on its "Events" page with a suggestion to purchase a Vardagen bottle opener for the occasion. No assembly required!

(IKEA Ireland's ad for OTBN)
For us, this is a particularly meaningful OTBN. The University of California at Davis, the premier wine school in the U.S., has asked us to donate our papers to its library. We will be part of the Warren Winiarski Wine Writers Collection, endowed by the great winemaker and philanthropist who won the Judgment of Paris in 1976 with his Stag's Leap Wine Cellars Cabernet Sauvignon. Others in the collection include Jancis Robinson, Hugh Johnson and Leon Adams. To mark the honor, Davis is hosting an event at Copia in Napa where we will be interviewed by Karen MacNeil, author of "The Wine Bible." And this will all happen on OTBN. What could be more perfect? Here are the details--perhaps we will see you there: https://www.library.ucdavis.edu/news/wall-street-journal-wine-couple-donate-lifes-work-to-uc-davis-library/
OTBN is celebrated in many ways. In Walla Walla, Wash., Pepper Bridge Winery makes about 6,000 cases of Bordeaux-style wines that are meant to age. It urges its customers to break out one of their older bottles on OTBN.

"Every year, we encourage our loyal followers to dip into their cellar and pull one of our older vintages," Jennifer Clapp, the director of direct-to-consumer sales, told us. "With those who have no patience (like myself!) we dip into the cellar here and offer a small quantity of a vintage we have been holding on to. We only had 25 bottles of the 2006 Merlot that we could let go this year and we sold out quickly. So then we offered the 2013 Cabernet Sauvignon as a back-up option for those who missed out. Then we encourage everyone to take pics on OTBN and tag us on social media."
Fess Parker Winery in Los Olivos, Calif., celebrates OTBN every year in style. It opens select bottles of its own and invites guests to bring their own. This year's dinner will be prepared by bouchon Santa Barbara Chef Greg Murphy and, just to make you hungry, here's the menu:
Hors d'oeuvres trio
Dungeness Crab Tartlet - Apple, beet, micro celery
Prosciutto-wrapped Salsify - White balsamic drizzle
Blue Cheese Mousse - Belgian Endive
Lobster Bisque
House made crème fraîche, Tobiko caviar, chives
Beets & Burrata
Wild arugula, Xeres vinaigrette, toasted hazelnuts
Braised Short Rib
Roasted root vegetables, black truffle
Chocolate Mousse
Hazelnut crisp, fresh raspberries
Tickets were $140 per person ($110 for wine club members) and sold out quickly.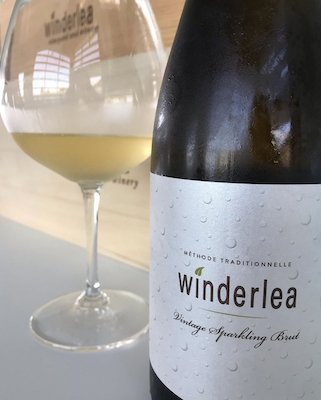 Winderlea Vineyard and Winery produces about 6,000 cases a year, mostly Pinot Noir. Its OTBN dinner costs $150. This is how Donna Morris explained it to us in an email: "We typically have about 30 to 35 people for dinner and have 5 tables of guests. We do a 4-course menu and start with passed appetizers. This year, we'll pour Winderlea's very first sparkling wine (our 2016 Winderlea Vintage Sparkling Brut).
"We have at least 2 Winderlea wines to pair with the early courses before everyone gets into sharing their special bottles with mid to late courses. We've also tried to get guests to tell us what they're bringing in the event we can group wines to share across a course with everyone. A few years back we had many guests bringing vintage Champagnes, so it was great fun to have everyone have those wines with a lobster course we served.
"We ask each table to share their wines with everyone at their table and for each guest (couple) to tell the story of their wine. We then ask each table to choose the 'best and most compelling story' of the table. At the end of the dinner, each table shares the most compelling table story (so the whole room hears all 5 stories) and then the entire room choses the best story overall.
"The 'winner' at each table is awarded a 750ml bottle of a Winderlea Pinot noir and the overall most compelling story receives a Magnum of a Winderlea Pinot noir. (This year, the overall winner will be awarded a Magnum of our first '16 Winderlea Vintage Sparkling Brut). Since we want the evening to be as much about the stories and not about 'trophy' wines, we've worked to keep the fun and focus on the stories. Happily, our guests do walk around the dining room and share their wines with people they know from years past, so most of the guests get to try 70-80% of the wines brought to the dinner."
She added: "We LOVE this night...It's a celebration of friendship over great food and wine." They also use OTBN to raise awareness for ¡Salud!, which works to provide access to healthcare services for Oregon vineyard workers and their families.

So open that bottle! Do it as often as you can. Remember that this isn't about the most precious wine you have in terms of price or pedigree. It's about a wine that means something to you (which, indeed, might involve price and pedigree, but that's not the point).
In Grove, Okla., Bret Baker and Marsha Cole, who get together with friends for OTBN every year, will be opening a 1994 and 2007 Burgundy -- not just because the wines will likely be delicious, but because the bottles remind them of a vacation in Beaune and the wonderful people they met there. As they put it, so simply: "It's just fun to share — stories and wine."
After your celebration, please drop us a note through the Grape Collective's Facebook page and let us know about your night. Happy OTBN.
Dorothy J. Gaiter and John Brecher conceived and wrote The Wall Street Journal's wine column, "Tastings," from 1998 to 2010. Dorothy and John have been tasting and studying wine since 1973. Dottie has had a distinguished career in journalism as a reporter, editor, columnist and editorial writer at The Miami Herald and The New York Times as well as at The Journal. John was Page One Editor of The Journal, City Editor of The Miami Herald and a senior editor at Bloomberg News. They are well-known from their books and many television appearances, especially on Martha Stewart's show, and as the creators of the annual, international "Open That Bottle Night" celebration of wine and friendship. The first bottle they shared was André Cold Duck. They have two daughters.
Read more from Dorothy J. Gaiter and John Brecher on Grape Collective.
Banner by Piers Parlett