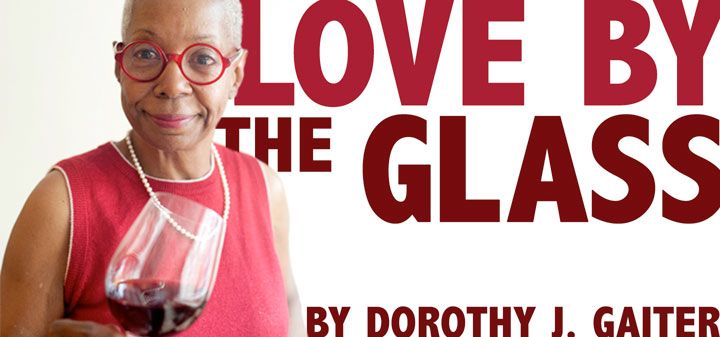 This is going to be said once and then we'll never speak of it again, OK?
A few weeks ago, my older sister came up with a good idea about gift-giving this year. It's not original with her, by any means, but it's not every day that I embrace one of her ideas. Instead of giving each other things we don't need or want, give to a charity you trust.
A few years ago, my sisters and I hit on an "only what you can devour" rule, which brought delicious teas my way. But this year, charities seem appropriate. I'll recommend bubblies and after-dinner wines in my next column; meantime, it's not just the holiday season that makes charities a good idea but perhaps also the political season we're heading into now.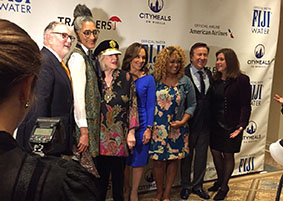 Last month, I attended the 30th annual Citymeals on Wheels Power Lunch for Women (photo right), this one honoring Gael Greene, the influential restaurant critic for New York magazine who founded Citymeals almost 35 years ago with the late James Beard, the celebrated cookbook author and teacher. Since its inception, the not-for-profit Citymeals, which annually provides weekend, holiday and emergency meals to more than 18,000 homebound elderly people, has served 54 million meals--54 million!
As Greene, 82, frail but looking smart in her trademark captain's hat, moved through the crowd of well-wishers, I shook her hand and thanked her for taking something I had written and turning it into such a potent force for good.
She hadn't known it on Nov. 22, 1981, but the story she read that day in The New York Times that spurred her and Beard and their friends to pledge $35,000 for special meals for Christmas 1981 had been written by me. Back then, The Times had a policy for reporters that allowed one byline a day and I had written two stories, one that ran on Page One and the other about hunger on the tony Upper East Side, "Meals on Wheels Scrimps to Feed Aged." Years later, someone at The Times went into the archives and added my name to it, and a few years ago Greene introduced me at a power lunch. Very sweet.
"Journalists write many stories and sometimes nothing happens after they are published," I told Greene, who smiled. "None of this would have happened without you."
Greene insisted from the start that 100% of money donated by the public go to the meals, and not one penny of it to administration. That remains true. Every one of the recipients is chronically disabled, more than 60% are older than 80, and 200 are over 100 years old. You can make a tax-deductible donation (citymeals.org) or you can eat or gift a friend an awesome wine dinner in 2017 or shop at places, like Citarella, that support Citymeals.
Turning to wine, Salon.com picked up from The Conversation an interesting piece, "Beyond the vineyard: How Trump's deportation plan threatens America's food and wine supply; These aren't the jobs Trump promised, nor are they the jobs Americans want."
In a nutshell, it says that if President-elect Trump keeps his promise about deportations, millions of "law-abiding undocumented immigrants will likely be caught up in the net. These people work in a range of industries, accounting for about 16 percent of those employed in agriculture, 12 percent in construction, 9 percent in hospitality and 6 percent in manufacturing." Industries need these workers, the piece states, to keep our economy humming.
Of the wine industry, when harvest time rolls around, the authors ask: "Were the current workers deported, who would harvest the fruit? With fewer workers available, labor costs would skyrocket due to competition among wineries for the remaining workers, and these costs would need to be passed onto consumers through an increase in bottle prices." And no, it states, expensive mechanization isn't the answer. "Some vineyards are too steep and/or the terrain too rugged to safely operate a mechanical harvester. And mechanical harvest of fruit can change the characteristics of the wine."
The piece offers a solution: "give unauthorized workers an opportunity to obtain permanent legal status — for the good of our economy." It concludes: "This election season may have driven many of us to drink, but if Trump's deportation plan comes to fruition you can rely on one thing: the U.S.-produced food and wine that you enjoy with family and friends at your dinner table will become both more expensive and less available. That leaves us with two options: writing our representatives to express concern about the deportation proposal or stocking up our cellars to prepare for lean years ahead." Something to think about.
About vineyard workers. For decades now, some wine-growing regions have been stepping up to aid vineyard workers and their families. A winegrower in Napa pointed out to me one institution in particular, OLE Health, a federally qualified health center and, it says, the only not-for-profit health center in Napa County. It sees about 33,000 patients a year for primary care, pediatrics, mental health services, women's health, dental care and optometry among other areas.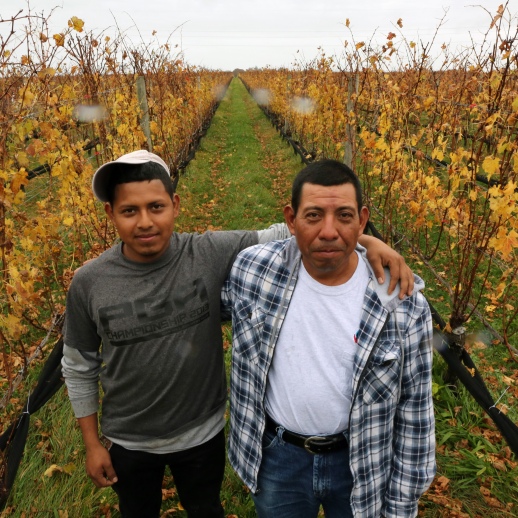 "We currently serve about 6,379 farm worker patients, about 20% of our total patients, and we also care for many of their immediate and extended family members (we don't track information about their families)," Stacey Carrillo, OLE Health, Development and Communications Associate, wrote me when I asked about the percentage of vineyard workers it cares for. "Our organization was actually founded by a group of local farmworkers in 1972."
OLE Health, which has a handful of locations and is building another larger facility to better care for the growing population that needs care, is one of the organizations that receives support from the Napa Valley Vintners annual Auction Napa Valley. The nonprofit vintners trade group announced last month its commitment of $6 million toward the $15 million contribution the health group is hoping to raise from the public. That sum represents "the largest single donation we've ever made to a single nonprofit partner," Patsy McGaughy, the vintners' communications director, wrote me. Across Napa County, she said, one-fourth of children and a sixth of adults receive some form of care at Ole Health.
In Oregon last month, Salud!, a Tuality Healthcare program that provides services for seasonal vineyard workers and their families, announced that it had raised more than $1 million this year, its 25th anniversary event season. The money, like that in the Napa Vintners case, comes from an auction, this one ¡Salud! The Oregon Pinot Noir Auction. Tuality Healthare is a partner of the public Oregon Health & Science University. The money going to Salud! (good health) will help medical teams provide medical and dental services to workers at 150 vineyards in the northern Willamette Valley, according to Winebusiness.com.
Closer to my home, Hudson River HealthCare, has been offering health services for agricultural workers for decades. Last July, the HRHCare Foundation and the Agricultural Health Fund were the beneficiaries of the second annual fundraiser sponsored by Long Island Sustainable Winegrowing, Barbara Shinn and David Page of Shinn Estates & Farmhouse and Jonathan Russo, a Shelter Island resident and cofounder of Artists Agency, Inc. developer of programming for the Food Network.
Called "Honoring the Hands," the fundraiser this year raised $77,500 to provide access to health care to farm workers and their families and last year raised $60,000. The event in 2015 covered two days of health screenings at Shinn Estate and Pindar Vineyards for more 100 farmworkers and their families.
These are just some organizations that I heard about. I'm sure you can find some that might be of special interest to you. The point is, you can make a difference in the lives of less fortunate people. Look at what Gael Greene has accomplished.
Dorothy J. Gaiter conceived and wrote The Wall Street Journal's wine column, "Tastings," from 1998 to 2010 with her husband, John Brecher. She has been tasting and studying wine since 1973. She has had a distinguished career in journalism as a reporter, editor, columnist and editorial writer at The Miami Herald and The New York Times as well as at The Journal.
To get more information follow the links to:
HRHCare Foundation and the Agricultural Health Fund
Napa Valley Vintners annual Auction Napa Valley