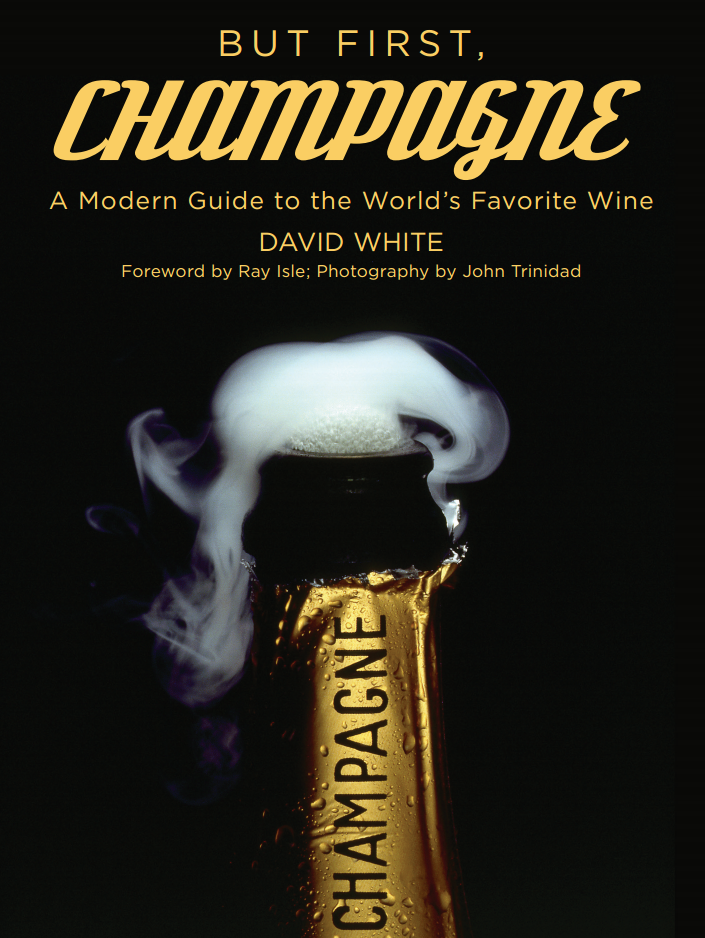 David White is the founder of the popular wine blog Terroirist. He is also a contributor here at Grape Collective. David's wine writing has appeared in dozens of publications, including The World of Fine Wine, the New York Times, the Los Angeles Times, and the Washington Post. He recently published But First, Champagne, a sophisticated primer on the world's favorite bubbly beverage. His day job is COO and partner at Keybridge Communications, a Washington D.C.-based public affairs company.
We talk to David about his journey into wine, blogging and which Champagnes he'd drink on a desert island.
Christopher Barnes: David, how did you get involved in wine? What was it that interested you? Was there a moment?
David White: Yes. There was a moment. I was in my mid-20s and it was fall of 2007. Like a lot of 20-somethings, I was finally at a point in my life where I could pay my rent without struggling. I was eating better than Ramen noodle. As soon as most people have disposable income, the first thing they spend it on is eating a little better and drinking a little bit better. It was right at the time in life when I started paying attention to what I was eating and what I was drinking. I was curious about wine. Curious, like a lot of 25-, 26-, 27-year-olds are curious about it as they're getting into food and taking beer a little bit more seriously and that sort of thing.
Together with three friends, I spent a weekend in Napa Valley in October 2007. Like most Americans, it all began in California. I was there for three days with three very close friends. Fortunately, we had a fantastic itinerary lined up because one of my friends knew a lot of people who were very into wine. I'll never forget, it was a great trip and every visit was fantastic. It was at Failla when I put my nose into a glass of Syrah that all the light bulbs started going off.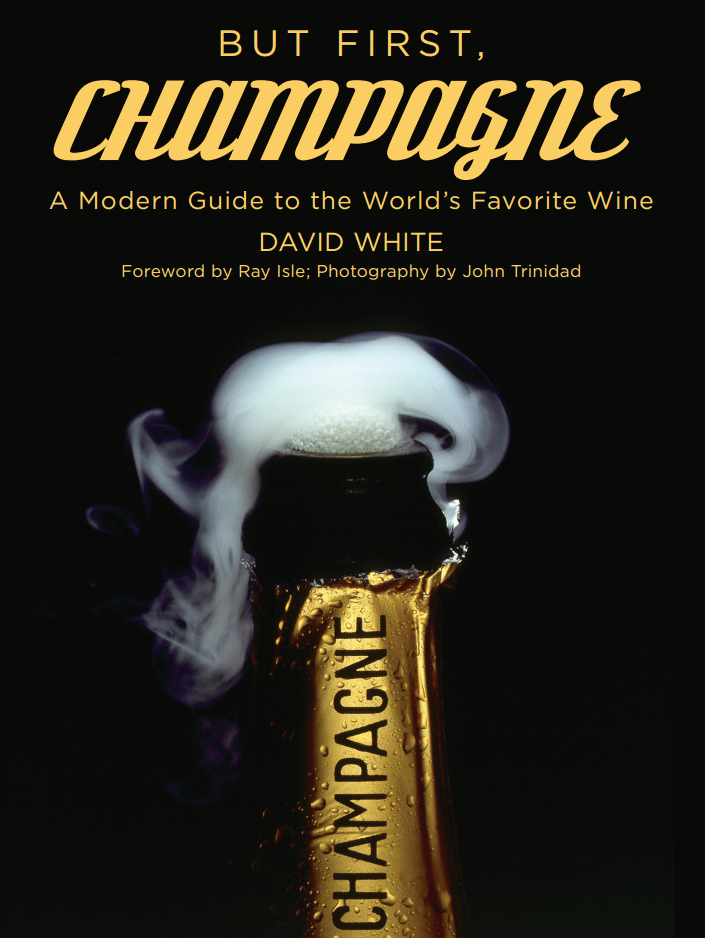 I thought to myself how can one glass of Syrah offer this much complexity and be this fascinating? I just couldn't take my nose out of the glass, couldn't stop thinking about that wine. I went about the rest of the trip, had a great time. When I got back to my home in Washington DC, all I could do was keep thinking about that one moment and how compelling it was to me. I decided that wine would be my new hobby. Like most people who pursue hobbies, I started reading as many books as I could find. I started collecting wine long before I had any business doing so.
For me, that meant going to Safeway and buying $17 bottles instead of $12 bottles and thinking that made me a wine collector. Then, I started taking WSET classes so I could learn more about the wines of the world. It all just continued to expand and from there, I started getting more and more into wine.
Were there certain books that you read that inspired you that you would recommend to people?
Sure. To this day, I don't think I've read a more interesting book than "Billionaire's Vinegar," the Benjamin Wallace book about counterfeit wine. That opened up my eyes to this whole world of these mega-collectors who spend all this money on First Grow Bordeaux and Grand Cru Burgundy. Sure, that book was about fake wine but that book also provided a fantastic education on those First Growth Bordeaux and Grand Cru Burgundies. I remember when I read that book, one of my takeaways as a writer was wow, it can be a lot of fun to write about wine as well. That book stands out to me.
I knew from the WSET classes I started taking that there's nothing like Jancis Robinson's and Hugh Johnson's Wine Atlas when it comes to a reference book -- whether you think you know everything there is to know about wine or whether you're a complete beginner. Every question to every answer is probably in that book. Those two really jump out at me.
Your business has nothing to do with wine but it gave you some tools in terms of starting a blog. Talk about that.
I just had this book come out and I've had my blog for seven years now and I've had a nationally syndicated wine column, but for me, wine writing is still just a hobby. It's a hobby that I probably spend more time on than most people do on their hobbies! It's kind of my only hobby at this point.
I moved to Washington DC in 2003, 2004 to be a speechwriter. I started my career as a speechwriter. A few years after that, in 2006, I linked up with a former writer for the Wall Street Journal editorial page, a guy named Sam Ryan, who had recently started a small ghostwriting company that was becoming a public affairs firm.
I joined him as his first full-time employee and a few years later, we became business partners. Over the past decade we've built a full-service public affairs firm in DC.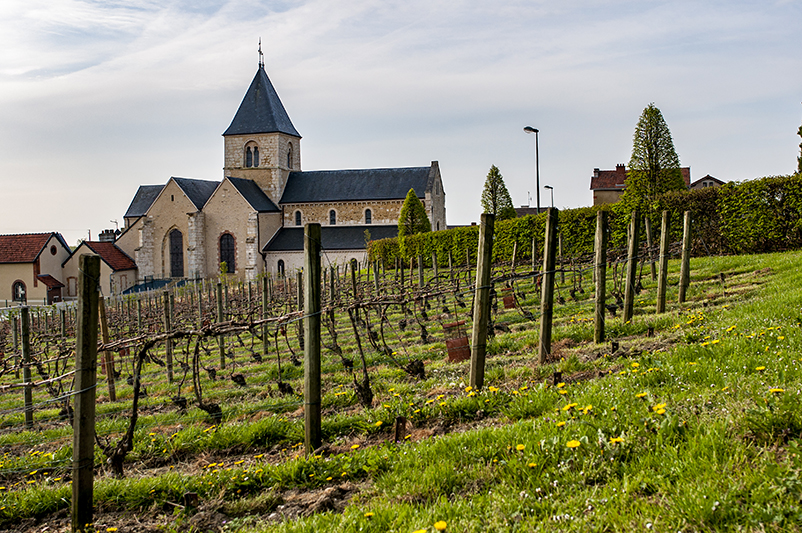 Through that work, I learned how to place articles. I learned how to get people excited about content. I learned how to write a good lead, how to write a good pitch. All the things that if you're trying to make it as a freelance writer, are really helpful. By the time 2010 came along, I had been completely obsessed with wine for three years. I'd been in the speechwriting, ghostwriting, public relations, public affairs world for seven years.
I thought to myself, you know what? It would be a lot of fun to write for myself. The only thing I want to write about is wine - so I should do that. In 2010, if you wanted to start a writing career, the best way to do so would be on a blog. When I started the blog, the real inspiration was to build the site that I really wish existed. What I mean by that is by that point, I was waking up in the morning and before going to the office, I was spending an hour or more catching up on wine news from across the world. I was reading a list of blogs every day of the week.
I was subscribing to RSS feeds. I was checking if Eric Asimov had written anything, if Jon Bonné had written anything, if Jay McInerney or Lettie Teague had written anything. Every single day of the week I was spending all this time reading wine content. I was infuriated by the fact that there wasn't a website that aggregated this stuff. You could do Google news alerts. There were some computer aggregators out there in the wine industry. But there wasn't a human doing it.
Same thing with winemaker interviews. In 2010 there was nothing more interesting to me than going on WineTerroirs -- which is one of my favorite sites -- and learning about the winemakers who made some of the most compelling wines I could think of. I thought to myself, wouldn't it be nice if there was a site that interviewed winemakers regularly? Plus, an interview is easier to publish than writing a 3,000 word profile. You can really get behind the scenes and find out what drives someone by interviewing them.
Wouldn't it be nice if there were a site where every week there were just dependable reviews? I had all these thoughts about this ideal wine blog and thought to myself, you know what? That's going to be my site. I took it very seriously from the outset. The day the blog launched, I decided it was going to be a daily website. Since November 9, 2010 -- give or take, three, or four, or five days -- I've never missed a day. Fortunately two years ago, I brought on board someone named Shelby Vittek who has completely run with it and is doing a fantastic job. Even today, the site has never missed a day. Virtually every Friday we interview a winemaker. Virtually every Saturday we offer a bunch of wine reviews. It just, as you certainly know, it's really about content. Since day one, Terroirst has consistently and sustainably offered that content to its readers.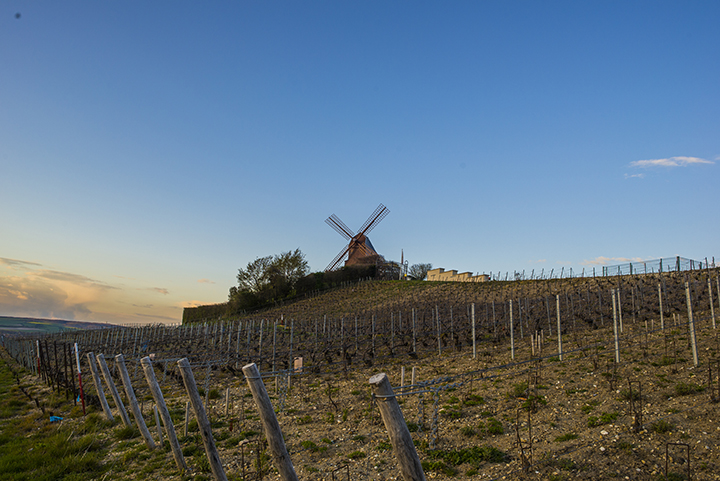 The Verznay windmill, an iconic landmark for G.H. Mumm - All photography by John Trinidad
David, Champagne? Why did you decide to write a book about Champagne? You go to a book store and there's already been quite a bit written in the past. What did you think you were going to bring to the table that hadn't been put out there already?
When I launched Terroirist, I built the wine blog that I wish existed. When I finally decided to move forward with this book, I did so because I was upset that this book didn't exist. What I mean by that is, three years ago this summer, in August of 2013, I was having lunch with a good friend of mine who is in the wine industry, Kevin Sidders, who owns a company called Vin Connect. We were having sandwiches at Potbelly on a weekday and over the previous few months, Kevin and I had had some great Champagne together because by that point, I was infatuated with Champagne. The reason there is that Champagne always brings a smile to people's faces. My friend Scott said that to me once when he pointed out that regardless of the theme at a dinner, whether you're drinking Bordeaux or Burgundy or California, if you're the guy who shows up with a bottle of Champagne for before dinner or after dinner, everyone's going to be really appreciative of that.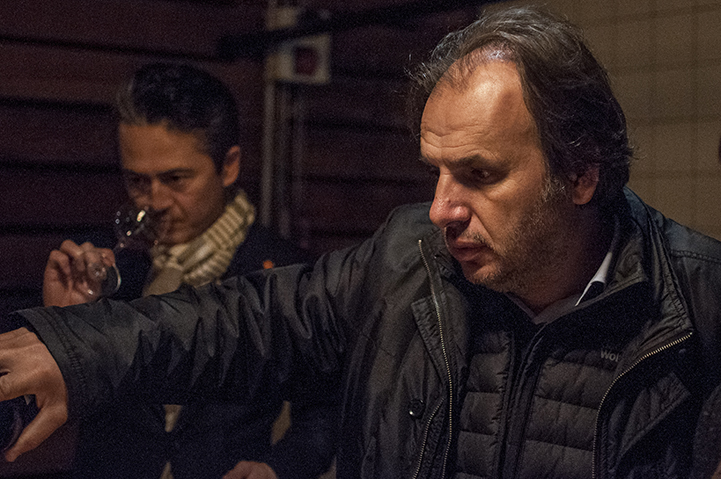 By the summer of 2013 I was completely infatuated with Champagne. I was getting really excited like a lot of folks in New York who were also with the small growers, the new wave growers like Jérôme Prévost (photo right), folks like that. Kevin asked me, Kevin in the industry, knows a lot about wine, we'd been drinking great Champagne together, he said, "I'm about to go on my first trip to Champagne, what book should I read to get my head around the region? Where it's been, where it's going, which producers I should know about? Some history of the region?" I couldn't answer that question.
I thought to myself, I couldn't answer the question of what book Kevin should buy. There's obviously Richard Juhlin's book "8,000 Champagnes, Tasted and Reviewed." Great book if you're a collector or if you're going to a wine auction, not the most approachable book for someone who wants something easy to digest and that's going to be informative and educational. "The Finest Wines of Champagne," published by the World of Fine Wine is a great guide to the producers in the region but that's all it attempts to be. It essentially profiles about 200 producers. There's a little bit of history in there. There's nothing fun about it. They're not trying to be fun about it.
I thought to myself, wouldn't it be great if there was a book that showed Champagne's history in a compelling, breezy, fun way and also answered questions that every consumer might have. How Champagne is made. How I buy Champagne. What the different sweetness levels mean. Why are ships christened with Champagne? Why do athletes spray each other with Champagne? Then from there, actually explore terroir, actually explore the different sub-regions, actually profile the producers large and small alike. Everything from Krug, Tattinger, and Pol Roger, to the guys who are making 5,000 bottles a year.
When you went into it, did you have certain ideas about Champagne that by the end of it you reconsidered or came out with a different point of view?
Yes. I did in two different times. First, when I started the writing and research process, I immediately purchased every book on Champagne I could find from "The Widow Clicquot" to "Wine and War" to histories of the regions that were written in the 1960s, '70s and '80s. I was even able to download some histories of the region that were written more than 100 years ago. In reading all these histories, I was struck by two things. The first thing I was struck by was how fantastic the history is in Champagne. Maybe everyone knows this, but the Western Front was through Champagne. Nazi Germany occupied Champagne in World War 2. The Calvanists fought the Huguenots in Champagne. The amount of bloodshed that Champagne has witnessed, one would be hard-pressed to find any region in the world that has witnessed more bloodshed and more heartache than any region but Champagne.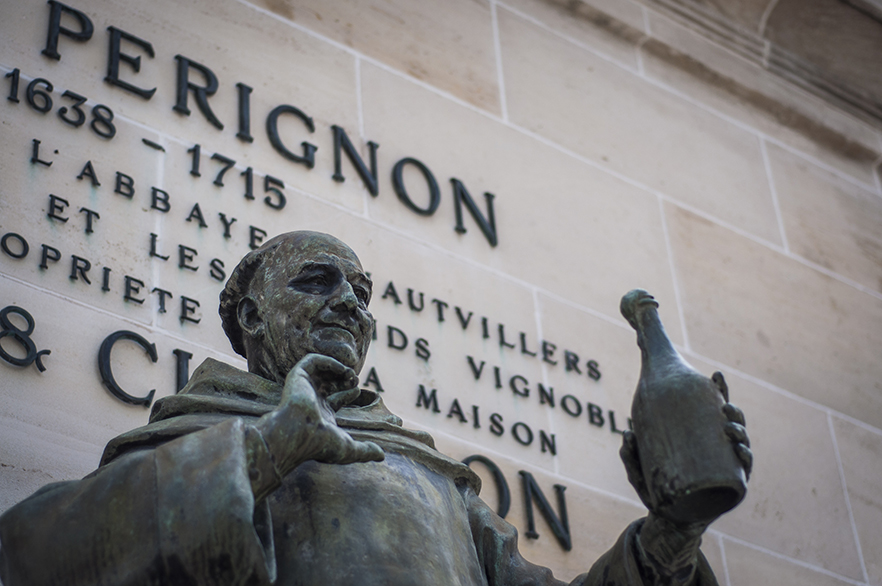 It's the beverage that we all associate with celebrations. I love that contradiction there. That was my real takeaway. That's why I think the book has more history than I probably expected it to at the outset. The other thing that struck me was how everything that we are excited about in 2016 about Champagne is not really new. It's a rediscovery of what's old. The American Champagne market and therefore the global Champagne market was forever changed by Kermit Lynch and Terry Theise introducing grower Champagnes to the American market. At one point in the book, "If Kermit Lynch gets the credit for bringing in the first growers with J. Lassalle and Paul Barra, it was Terry Theise that convinced Americans that Champagne deserved a religious devotion; that drinking Champagne could feel like electricity running through your veins. It was Terry Theise that got us excited about his book of growers and the dozens of folks that he introduced the country to."
What those two discovered already existed. You might be familiar with "The Special Club" which includes producers like Paul Barra, Gimonnet. They were created in 1971 and most of them had been making, their families had been making wine for two, three, four, 10, 12 generations. On Friday, October 14 at Chambers Street Wines, I was pouring Tarlant, 12th generation grower. I was struck by how what's new is old again. Then today, the current obsession, now that the wine market has become very trend-driven, we're currently obsessed with the new wave producers. Those who are pursuing singularity with single vintage wines, single vineyard wines, often single variety wines from Champagne, to show what the terroir can offer.
Even that is nothing new. The story of Salon in 1921, Eugène-Aimé Salon decided that the best expression of Chardonnay is going to come from, one the best expression of Champagne will be from one grape, from one village, from one vintage. Salon has never changed since then in 1921. In 1935, Philipponnat took it one step further with Clos de Goisses. They said, "No, the Champagne is a brand new thing, we might think that the new wave of singular producers is a hot new thing, this is really a discovery of what's been going on there for a very long time."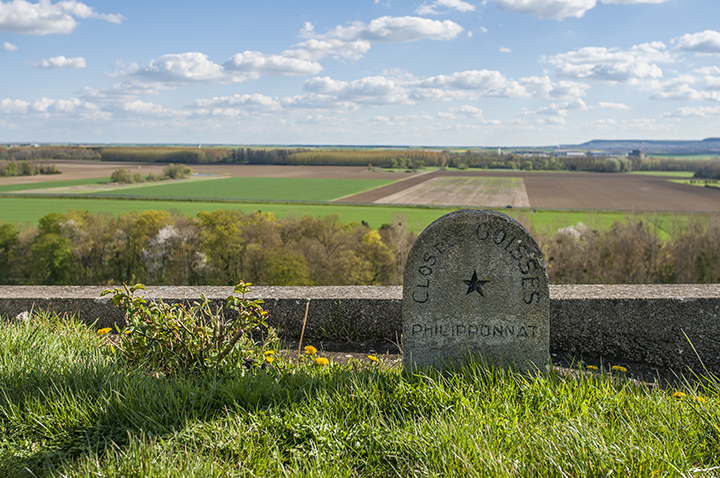 Philipponnat's most famous Champagne comes from the Clos des Goisses
Who is the audience for this book?
What I like to say is that I wrote this book so that wine geeks would be thrilled that something exists like this so that they can recommend it to those who are aspiring to be wine enthusiasts. I would say my ideal audience, my target audience, is the occasional Wine Spectator subscriber. The person who maybe let their subscription lapse but every few years is like, let me subscribe again. They pick up their wine at Total Wine or Binny's or one of the larger shops because let's face it, often when you go into a wine shop that someone like me loves, I'm reminded of the scene in High Fidelity when they're working in a record store. If you come in and you are there to pick up the latest Taylor Swift album, you see eyes rolling.
If somebody walks into a wine shop and asks for a big house Champagne that you happen to think is terrible and not a good value, don't roll your eyes at them, look at it as an opportunity to educate them on what Champagne can offer, how much personality different bottles can have. Find out why they are curious in that big house brand. Maybe that big house brand is fantastic. I think the audience is the aspiring wine enthusiast. Not necessarily the wine geek but I certainly hope that every wine geek is thrilled that there is finally a book that champions Champagne.
Kind of brings up an interesting question which is something we've covered on the site quite a bit recently, is this whole idea of hipster somms. This new generation that is almost like too cool for normal people. Do you feel there is a snobbery in the wine world regarding this eclecticism around wine?
Social media has played a big role in convincing people -- even knowledgeable wine enthusiasts -- that wine geekery is about the pursuit of the esoteric. The pursuit of the unicorn. The more rare and hard to find the wine I'm excited about, the cooler I am. While it is fun to drink those wines -- heck, I'm not going to turn away Clos Rougeard -- it doesn't help bring new people into what we love so much. I would like to think that every somm working the floor pursued that career because he or she is passionate about wine and passionate about educating consumers and convincing people that that passion is something they should share too. That's one of the things that's been fun about promoting the book so far.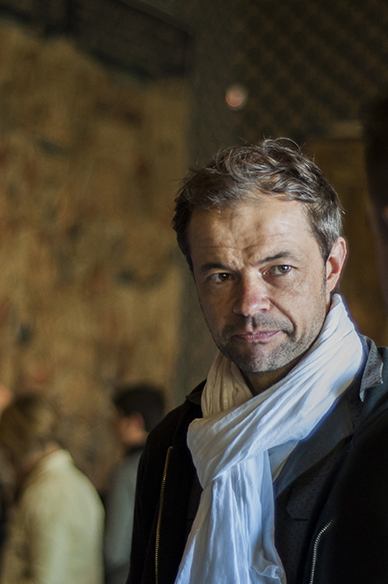 (Photo Emmanuel Brochet)
Just last night, I did a dinner at Marta, a Union Square Hospitality restaurant. There were 17 consumers there to learn about the history of Champagne by drinking, by learning the history of grower Champagne. To bring us from the year 500 to about 1800, we had the Rosé des Riceys from Olivier Horiot . It's really fun to do a Champagne dinner where the opening wine is a really light-bodied, still Pinot Noir that undergoes a little bit of semi-carbonic maceration, so it smells a little bit like Beaujolais, or maybe it tastes a little bit like a Jura Pinot Noir. Say, how do we get from the year 500 to the bubbles that are going to be in your glass in the next taste?
What was next, Fleury and Vilmart, two of the first Champagnes in Terry Theise's portfolio. Then we had an Emmanuel Brochet and Marie Courtin, two of the new wave producers. Then we had Paul Bara Special Club and then we had Clos des Goisses to complete that circle about what's new is actually old. To realize that of the group, about half of them knew a lot about wine, about half of them were brand new to it. Everyone left that room feeling so excited about how much they learned and how different the Emmanuel Brochet was from the Fluery and why.
I personally write about wine because I want to share. I want more people to be as excited about it as I am. Does the hipster somm intimidate people? Absolutely, but even the hipster somm would admit that, "I got into this industry to share my love and bring more people into it." Hopefully if there is a backlash to the pursuit of the unicorns, it will be something that is a little bit more welcoming.
There's this wonderful program in England called "Desert Island Discs" where they bring someone on and someone who's stuck on an island and they have to talk about their favorite records. If you were stuck on an island and you had to bring three Champagnes that each had an interesting personal attachment to you, with one being more high-end and two more value-driven, what would they be?
That's a really tough question. Off the bat, I would say any wine from Pierre Gimonnet -- run today by Didier Gimonnet -- and I say that for a lot of reasons. The first is that on my first trip to Champagne, my first stop in Champagne was Krug. I've got to put Krug as the fancy wine for this list. The first stop was Krug because Krug Grande Cuvée to me, for all sorts of reasons, when a cork is popped on Krug Grande Cuvée it's a special occasion. Krug Grande Cuvée is one of those wines that works perfectly in any situation. If you have it with take-out Chinese food while watching a Law and Order rerun on a Tuesday night, that's a really special night. You can celebrate a wedding anniversary with it, you can celebrate an engagement with it as I did last weekend.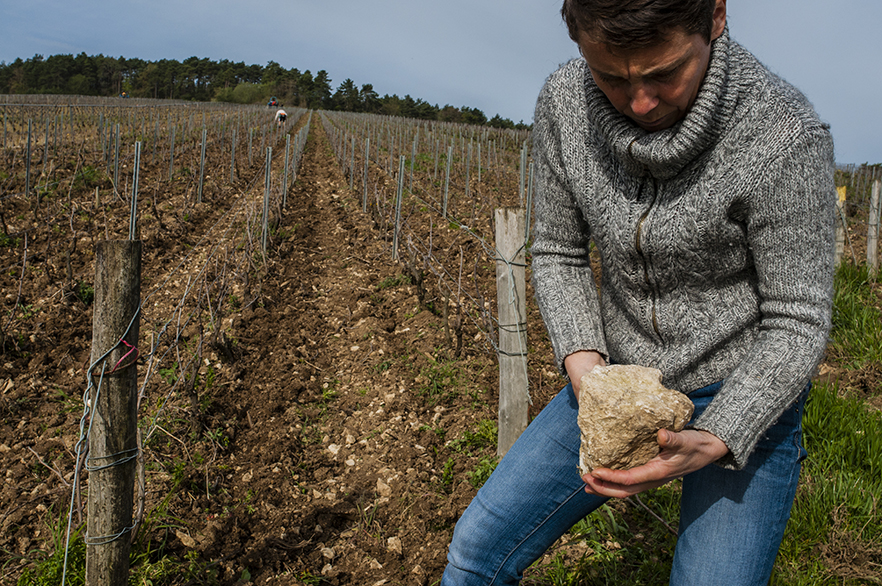 Dominique Moreau of Champagne Marie Courtin
Krug makes everything special and it also works with a hamburger. It works with oysters. It works with everything. One of my next stops was to Gimonnet and that was an example of what I was in Champagne to find, because Krug is a big house. Krug is by appointment only and it's hard to get into if you're not in the industry. Meanwhile, when I visited Didier Gimonnet he was out in the vineyard in mud boots, came back in, was covered in mud, went to the bathroom to get changed and clean himself up and then we hung out for a while and tasted his wines. His wines are so special and they are so delicious. His Premier Cru from Cuis isn't much more than $40 and that is a really special Champagne.
For the other value-driven one, that's tough. I probably would find a new wave producer so I'd want one of those. Since I have Gimonnet and he's been doing this for quite some time, I'd probably go to one of these newer wave producers. I'd probably go down to the Aube and go with a Marie Courtin and her entry-level wine can be found for under $50. It's 100% Pinot Noir. It's almost entirely from a single vintage. It's from her own single vineyard and she is a rock star. Her wine has so much personality. I couldn't tell you enough about how much I love that wine. Those would be my three.
____
Buy But First, Champagne on Amazon or purchase an autographed copy directly from the author here
Check out our interview with J. Lassalle's Angéline Templier