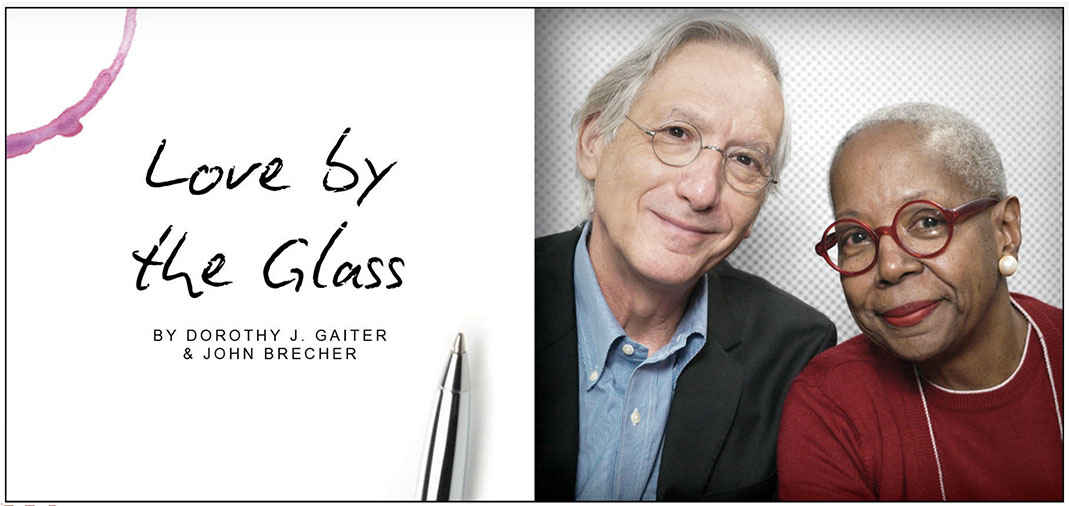 Emma Swain has a good idea: "A great way to make sure you're drinking your wine: Send a friend into the cellar and tell them to pick what they want as long as it isn't the last bottle. For February, in honor of Open That Bottle Night, we pick only the last bottle."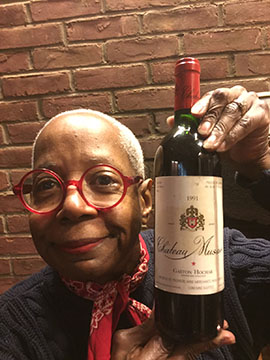 Whether you have one always-too-precious-to-open wine or a larger cellar – like Swain, who is CEO of St. Supéry Estate Vineyards & Winery in Napa – Open That Bottle Night is for you. It falls on Saturday, Feb. 26, this year. "There are memories of wines that will always make them special even if the wine itself isn't spectacular anymore," Swain told us, taking the words right out of our mouths.
We created OTBN in 1999, soon after we began our wine column in The Wall Street Journal, for a simple reason. The question we received most often was along these lines: "I have this cherished bottle from my late father, or my wedding, or a school auction, or a visit to the winery. When is the perfect time to open it?" Our answer was always the same: Pop the cork this weekend and celebrate the memories. We received that question so often that we said, OK, fine. Clearly it takes a village to open those bottles. So we set one day when we could all do it together. Since we have several of those wines ourselves, and we know we should have opened some of them long ago, we understand.
OTBN falls on the last Saturday of February, when we all need a break. Over the years, it has become an international phenomenon, celebrated from Prague to Paris to Seattle, even at a research station in Antarctica. To be sure, we hear every year from people who say, "I don't believe in OTBN. I think special bottles should be opened every day, for no reason at all." To which we say: We agree completely — in principle -- and have often said that, because no one is promised tomorrow. But opening that bottle full of memories is harder than it seems, and with every year it becomes more difficult.
Deborah and Tom Stover of Lancaster, Pa., visited Burgundy in 2014 and bought a mixed case of wine at Patriarche Père & Fils. There is one bottle left: 2010 Corton Grand Cru Les Languettes. It's a classic OTBN conundrum: The wine is likely delicious and it's so very special. But those memories are waiting and the look, smell and taste of some wines can transport us in a way that a label alone cannot. What to do? "I save these wines and then when it seems like they should be opened -- I sometimes put them back and wait," Deborah said. We're eager to find out what happens.


We have seen OTBN change over the years. At the beginning, it was largely celebrated by couples and groups of friends. Then restaurants joined the fun with no corkage and other specials. Last year, with the pandemic continuing to surge, Mike Veseth, the Wine Economist and author, who has hosted many gatherings with his wife, Sue, took the celebration to Zoom "to honor the tradition of OTBN." This year, with all of the issues surrounding the pandemic, it's being celebrated more widely by wineries, from Adirondack Winery in Lake George, N.Y., to Brennan Vineyards in Comanche, Texas, which has held OTBN events since 2009.
Dobbes Family Estate in Dundee, Oregon, is planning a special event with food and surprises from its library collection, which it will offer at special prices. This will be its fifth OTBN. Dobbes was founded by Joe Dobbes and is well-known for its Wine by Joe label. "Each year we focus on library wines and the elusive 'when to share these wines' question -- trying to mix up the offerings while focusing on bringing people together," the winery told us.
So what is Joe Dobbes himself planning to open? The winery told us: "Joe let us know that he has been saving a 2004 Sundown Vineyard Syrah. This bottle is special to Joe as one of the first vintages he made with vineyard owner Don Moore of Sundown Vineyard. The wine industry recently lost Don, who was a lifelong friend and like a father to Joe. Joe will be bringing his family together to share this wine and remember the special times they enjoyed making wine together."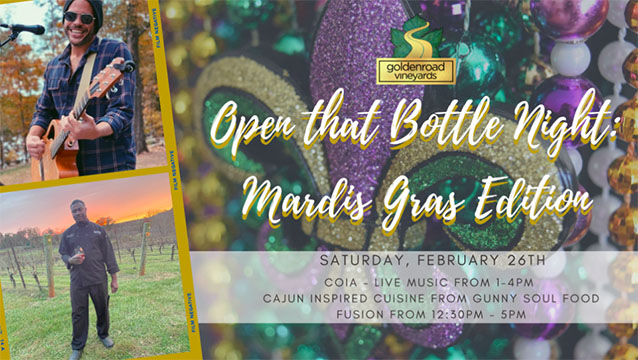 In State Road, N.C., Golden Road Vineyards is hosting its first OTBN, along with music and Cajun food. They are calling it "Open That Bottle Night: Mardi Gras Edition." What wine will they open? "We would probably showcase a new '19 red honestly because it was such a good year here in N.C. and they've aged long enough and could be ready to serve," Crista Guebert, who owns the winery with her husband, Chad, told us.
In Prague, historic St. Claire's Vineyard in the Prague Botanical Garden opens its archives one night a year for tasting library wines – on OTBN.
You may think someone who is surrounded by wine all the time, whose business is wine, wouldn't have any OTBN candidates or at least would have no hesitation about opening them. But no. Michael J. Osborn, founder and executive vice president of wine.com, told us: "I've had my mind on a bottle of 1980 vintage David Bruce Cabernet Sauvignon to toast the legendary California vigneron David Bruce. Dr. Bruce died this past April 28 — at 89 years. Although most well-known for his Pinot Noir, over the past 20 years I had tasted some of his Chardonnay, Zinfandel and Cabernet Sauvignon from Santa Clara County, but never from the '80s. His passion for my favorite variety, Pinot Noir, deserves raising a glass to his legacy on OTBN!"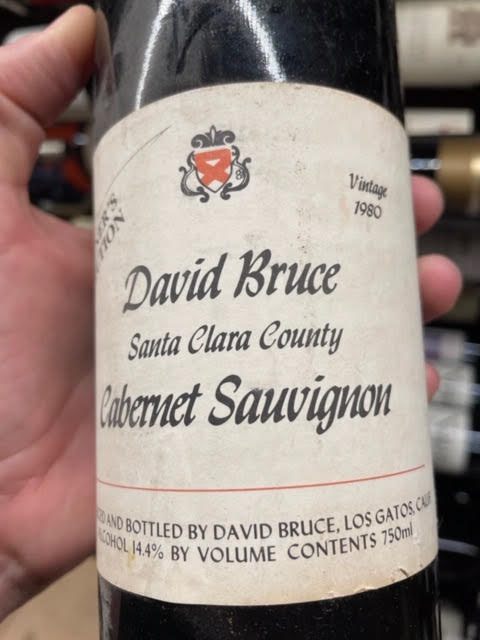 We, too, grew up with the wines of David Bruce and have such warm memories. Dr. Bruce – he was a dermatologist – was the first winemaker we met at a tasting when we moved to New York and we always enjoyed his highly personal wines. We wish we had one and will keep our eyes open for a bottle. And that raises an important point about OTBN: The wine you open doesn't need to be a wine from your cellar or anything old. The idea is simply to open a bottle with some meaning. Swain, of St. Supéry, called it "the nostalgia about opening an old bottle of wine or new bottle of wine."
What will Swain open on the big night? She's been studying the situation. "My husband does say to me we kind of have too much wine. I say no we don't, we just don't have enough parties." She recently made enchiladas and opened a 1994 Niebaum-Coppola Edizione Pennino Inglenook Zinfandel and it was so good she's thinking about maybe another Zinfandel, or another 1994, or another Niebaum-Coppola, where she once worked.
What about us? As usual, we'll probably wait until the last minute. Like so many people, we have bottles we struggle to open from visits to wine regions – Long Island, Germany, Italy, France. Some were signed by winemakers. The ones that are especially difficult for us are the bottles from wineries that no longer exist. They might be the last of their kind. Too often, we look at the labels, say we should open them – and put them back, just like Deborah Stover and perhaps you. (As you consider your OTBN wine this year, or after your night, please let us know all about it at [email protected].)
As we searched in the cellar to choose a bottle this year, we have opened some special wines already, such as a 1991 Chateau Musar from Lebanon. We had four vintages of Musar, with our cousins, for our very first OTBN in 1999. The '91 was still delicious, but we were glad we'd opened it.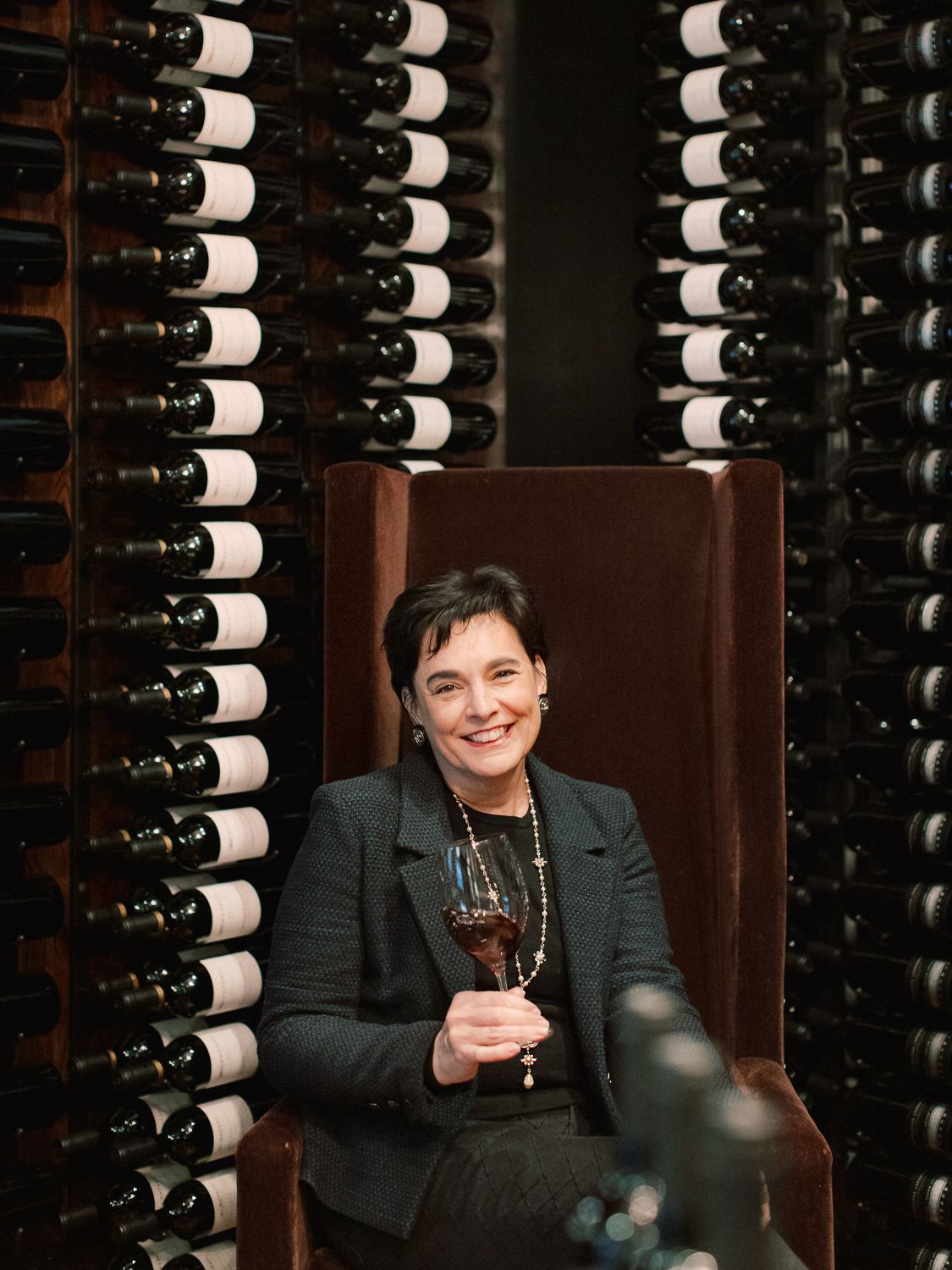 We asked Swain, who has been in the wine business for more than 20 years and became CEO of St. Supéry in 2009, if wine doesn't lose its otherworldly charms after a while, if maybe at some point she sees it differently than an everyday wine drinker. "Every bottle is so precious to me," she replied. "It might not be about the wine. It's the people. I've had that vintage before. I've had that brand before. It's the people we've shared that with… "Open That Bottle Night really is about any wine that is special for you -- the wine, the memories, the place, as long as you stop and just enjoy it."
(Emma Swain, CEO, of St. Supéry Estate Vineyards & Winery photo by Meg Smith)
We've all had a rough couple of years and we're not out of woods yet. Now is a particularly good time to remember the good times and the good people by pulling the cork of a wine that means something to you. Happy Open That Bottle Night.
Dorothy J. Gaiter and John Brecher conceived and wrote The Wall Street Journal's wine column, "Tastings," from 1998 to 2010. Dorothy and John have been tasting and studying wine since 1973. In 2020, the University of California at Davis added their papers to the Warren Winiarski Wine Writers Collection in its library, which also includes the work of Hugh Johnson and Jancis Robinson. Dottie has had a distinguished career in journalism as a reporter, editor, columnist and editorial writer at The Miami Herald, The New York Times, and at The Journal. John was Page One Editor of The Journal, City Editor of The Miami Herald and a senior editor at Bloomberg News. They are well-known from their books and many television appearances, especially on Martha Stewart's show, and as the creators of the annual, international "Open That Bottle Night" celebration of wine and friendship. The first bottle they shared was André Cold Duck. They have two daughters.
Banner by Piers Parlett