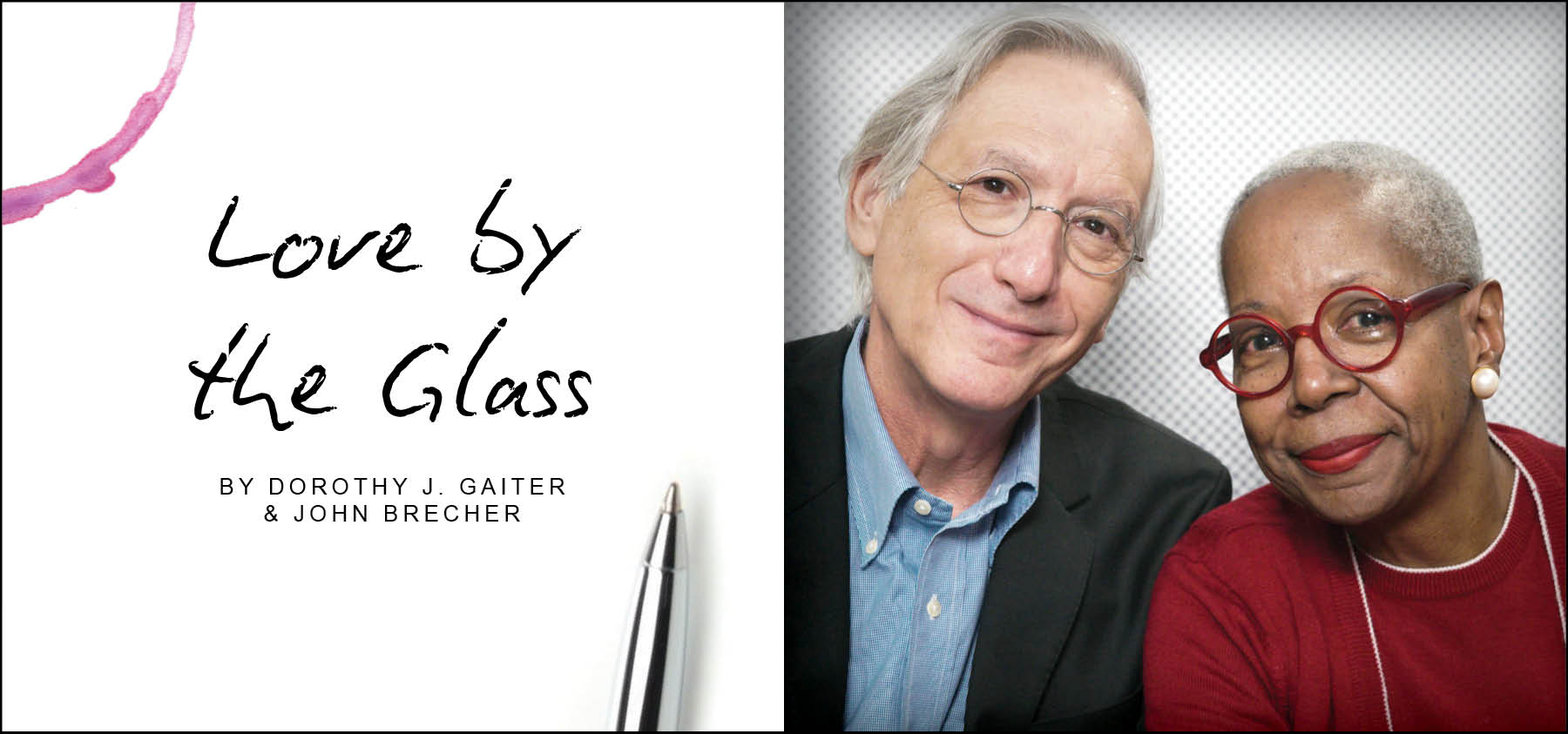 In January, Pedroncelli Winery in Sonoma was surprised to receive a bottle of its own wine in the mail. It was their 1974 Cabernet Sauvignon. The man who sent it, Daniel Nasman, 88, from Port Townsend, Wash., explained that he had bought the bottle at the winery many years ago, but radiation therapy for cancer had significantly impaired his ability to taste. So he asked the Pedroncellis if they would like to try it instead.
Julie Pedroncelli St. John said she knew right away she wanted to save the wine for Open That Bottle Night. So on Saturday, Feb. 26 – at 3 p.m., so the entire staff could be there – she and her father, Jim, carefully opened it, toasted Nasman and let the memories flow.
We created OTBN in 1999 because so many of us have that one bottle that is always too special to open. It's celebrated on the last Saturday in February. This year, it seemed like even more people than usual opened that bottle, from El Salvador to the Italian Alps to San Francisco.
We were concerned about the timing of OTBN this year. It took place just as Russia invaded Ukraine. But this horror seemed to make all of us even more aware how important it is to hold loved ones close and to support those in need. In Eagle, Colo., the Assembly Eagle restaurant donated a portion of all wine sales on OTBN to World Central Kitchen and Ukrainian refugees. Palmer Station in Antarctica combined its 16th OTBN with an art show, where Zenobia Evans, a longtime OTBN celebrant, painted a sunflower for Ukraine. In Melbourne, Australia, retailer Sally Hillman opened a La Loge, a rare Pinot Blanc Champagne from Pierre Gerbais, with her team and wrote: "OTBN was the defibrillator we all needed to mend the human spirit."
In Salt Lake City, Melanie Hawks opened a 1989 Château de Fieuzal and wrote: "I invited one of my favorite couples over and prepared a rack of lamb. We realized that the Berlin Wall had fallen shortly after the '89 harvest, which seemed poignant in light of the news we've been watching from Ukraine." Hawks also summed up the dilemma that led us to create OTBN: "Since it's the oldest bottle in my modest collection, I've been both dying to try it and desperately hanging onto it. This made it the ideal candidate for OTBN."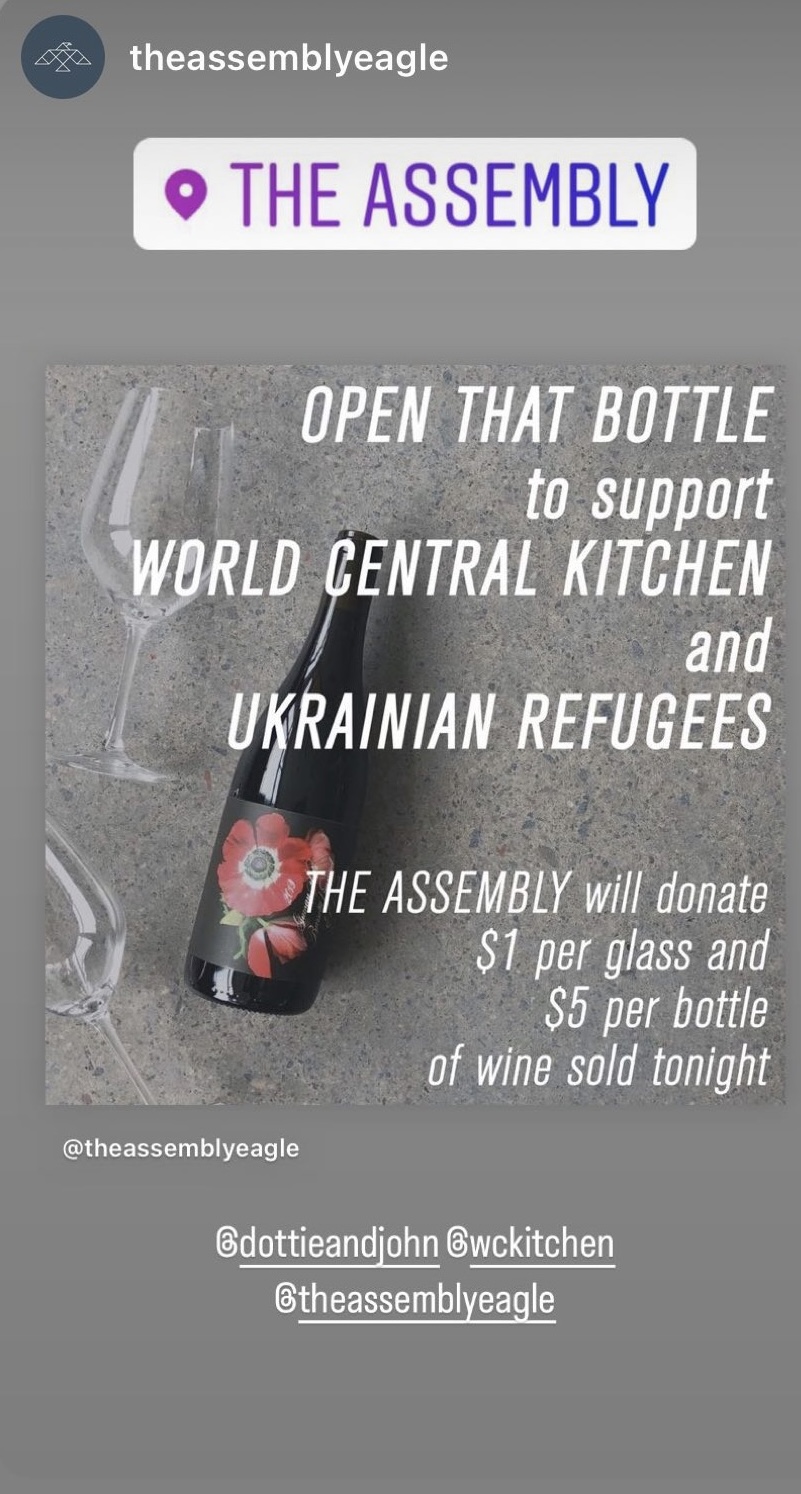 We heard about more Barolo being opened this year than ever before, maybe because it is so earthy and life-affirming. There also seemed to be even more celebration of the USA and its wineries. Matt Kemberling and Joe Brock, known as @ncwineguys, opened a 2008 Junius Lindsay Vineyard Viognier/Roussanne from Lexington, N.C. In New York's Finger Lakes, Chris and Jan Scholomiti from CJS Vineyards & Aurelius Winery opened their 2007 Pinot Noir. Denise Clark of Austin opened a 2014 Petite Sirah from Bending Branch Winery in Comfort, Texas. In Fennville, Mich., Modales Wines opened its 2015 Riesling. "To still be so fruit-forward is amazing," wrote marketing lead Jamele Favorite.
Given the friends, family and memories, most wines were, of course, delicious: a K7 Plavac Mali from Croatia ("silky"), 2001 CastelGiocondo Brunello di Montalcino ("lively and fresh"), 2001 Francesco Rinaldi Barolo Cannubi ("heaven in a bottle"), 2018 Brown Estate Zinfandel ("we are all pleased"), 1997 Rodney Strong Symmetry ("so velvety"), 2006 Mollydooker Enchanted Path ("full scale gorgeous"), 2002 Château Pape Clément ("superb"), 1981 Penfolds Grange ("still bright"), 2012 Ridge Merlot ("plush") and even a 2008 Screaming Eagle ("no wine is worth that much but it was delicious").
Anatoli Levine of Stamford, Conn., (talk-a-vino.com) opened a 2013 Alban Vineyards Roussanne with a crooked label because it had once come off in transit. We said in our last column that old white wines can sometimes be a treat and he wrote: "Absolutely spectacular. An amazing experience truly worthy of OTBN."
But sometimes plans go awry. George Schaefer of Austin opened a 1990 Château Montrose -- he bought it in 1993 for $25.96 from a good merchant and has kept it in perfect conditions -- and wrote to us early in the night: "Our first sips are disappointing." He later wrote back: "After an hour the wine was still off. Palatable but not enjoyable." Then he added, ominously: "I have 11 more to open."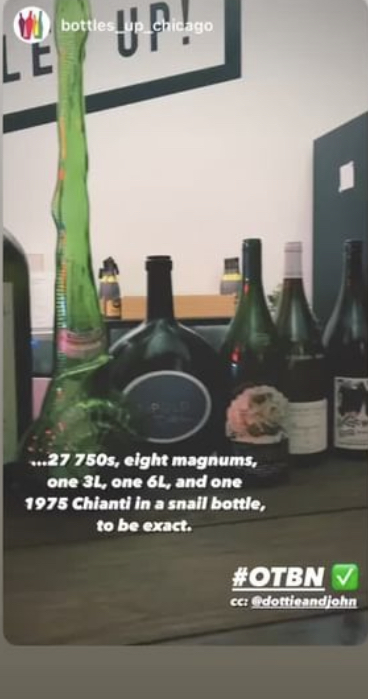 Food is always an important part of OTBN and this year was no different. Ribeye was a favorite, maybe because it pairs well with soulful reds like Barolo. In Uxbridge, Mass., Dave and Lavonne Seifert had a Viberti Buon Padre Barolo with pan-seared duck breasts and peppercorn cream sauce. In Killingworth, Conn., J-P Correa and Jeffrey Kongslie opened a 1998 Château Leoville Las Cases with Steak Diane, Pommes Dauphinoise and haricots verts. Coincidentally, Kongslie was friends with Dottie's cousin, Jon Smith, who died suddenly a few weeks ago and we all toasted him. "Hoping amidst some dark times to carve out a little space for joy," Kongslie wrote.
In the olden days – that is, before the pandemic – OTBN was a time for gatherings, when groups got together, brought special wines and talked about the stories behind the bottles. We're happy to say that has returned, at least a bit. From London, Tim Milford wrote:
"My cousin works in the Army and is currently working with NATO in Italy. He runs an Army ski club for about 400 people from different countries. Last weekend he held a get together in Sestriere in the Italian Alps and I came along so I could have a bit of a ski and also meet some of his buddies. We encouraged everyone to bring a different bottle and to present each bottle in turn so we all got to know each other. There were about eight of us over the evening and some of the bottle highlights were a 1990 Pol Roger Champagne, a 1983 Château Cissac (cru bourgeois) and a Langhams (English sparkling wine) Classic Cuvée."
In Chicago, a store called BottlesUp! had a total blowout. The store said it opened 27 regular-size bottles, eight magnums, one three-liter, one six-liter and "one 1975 Chianti in a snail bottle." In New Zealand, a large retailer, Glengarry Wines, promoted OTBN with deals on older wines.
We often say that your OTBN wine doesn't have to be very old or precious, just something that brings back memories – and sometimes it's both. Martin Redmond of San Francisco opened a 2008 Rioja from Viña Tondonia. "This wine reminded me of the first vacation I took that was more than a week," he wrote.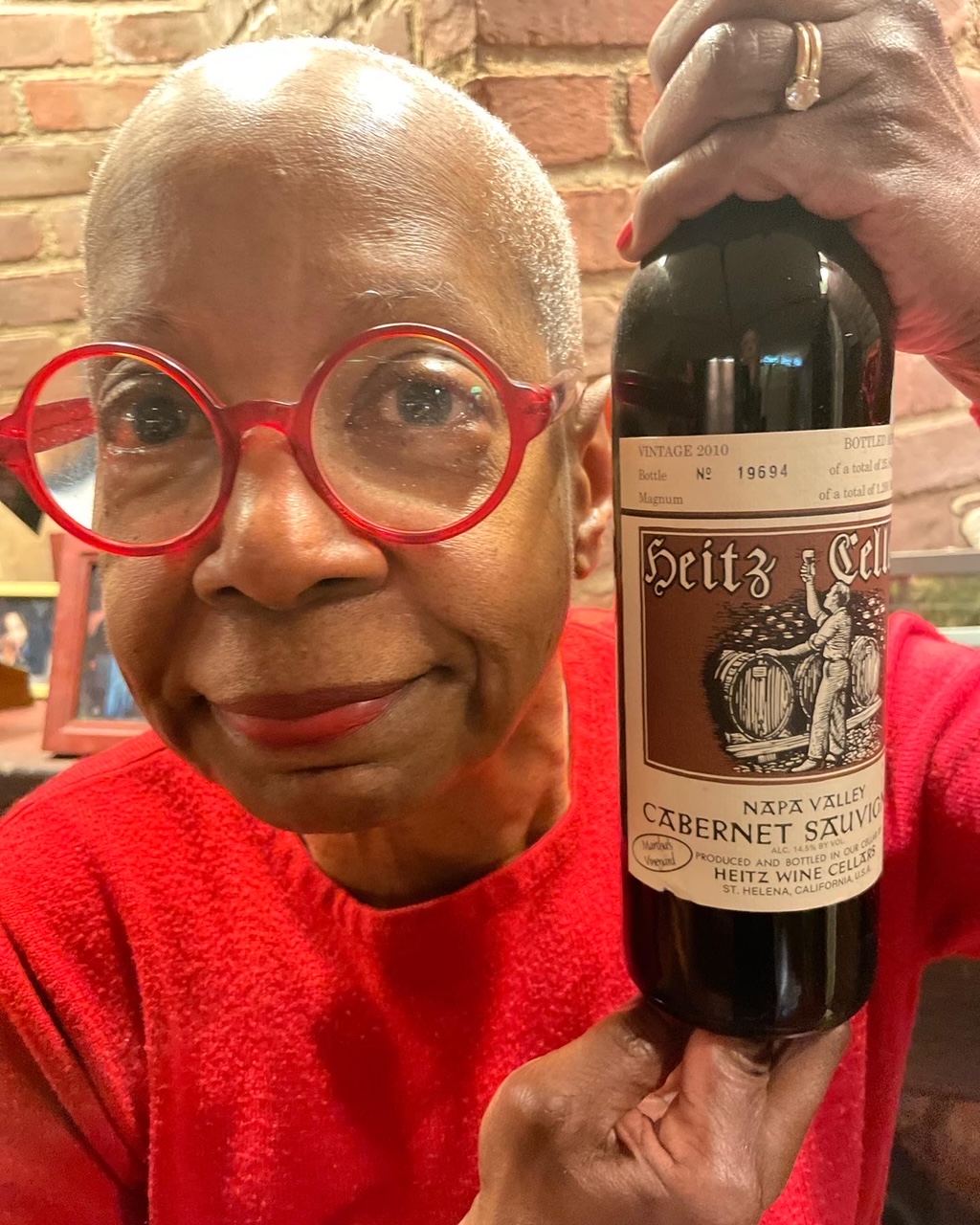 In our case, we opened a 2010 Heitz Cellar Martha's Vineyard Cabernet Sauvignon. This is a storied name and we have so many memories of the wine. When we were growing up in wine, the 1974 Martha's Vineyard was about as famous as a wine could get. We had never even seen it. And then, on trip to visit John's parents in Jacksonville, Fla., it was just sitting there on a shelf in a store. We each touched it and returned to our car because it was an astounding $125. We knew we might never see it again, a regret that Dottie knew we'd bear for a long time, so she bought it. It was our truly memorable Thanksgiving wine in 1995.
In 2016, at a celebration of Heitz Cellar's 55th year in business and the 50th anniversary of the creation of its iconic Martha's Vineyard Cabernet, Kathleen Heitz Myers, daughter of the winery's founders, gave us this 2010. It was the youngest of Martha's Vineyard wines we had at the celebratory dinner, where we also met Laura May Everett, the daughter of Tom and Martha May—yes, that Martha. Our notes then—"spicy, earthy, relaxed, with a hint of mint, rich fruit"--were striking in their similarity to the bottle we opened for this OTBN, six years later.
One of the superpowers of wine and of OTBN is that they bring back memories of loved ones and special friends who are no longer here. In Sonoma County, wine marketer Laura Salo Long used to represent Bill Smith, "one of the nicest guys in the wine community." He died in 2017. She opened her last bottle of W.H. Smith 2014 Sonoma Coast Pinot Noir and it was "fantastic."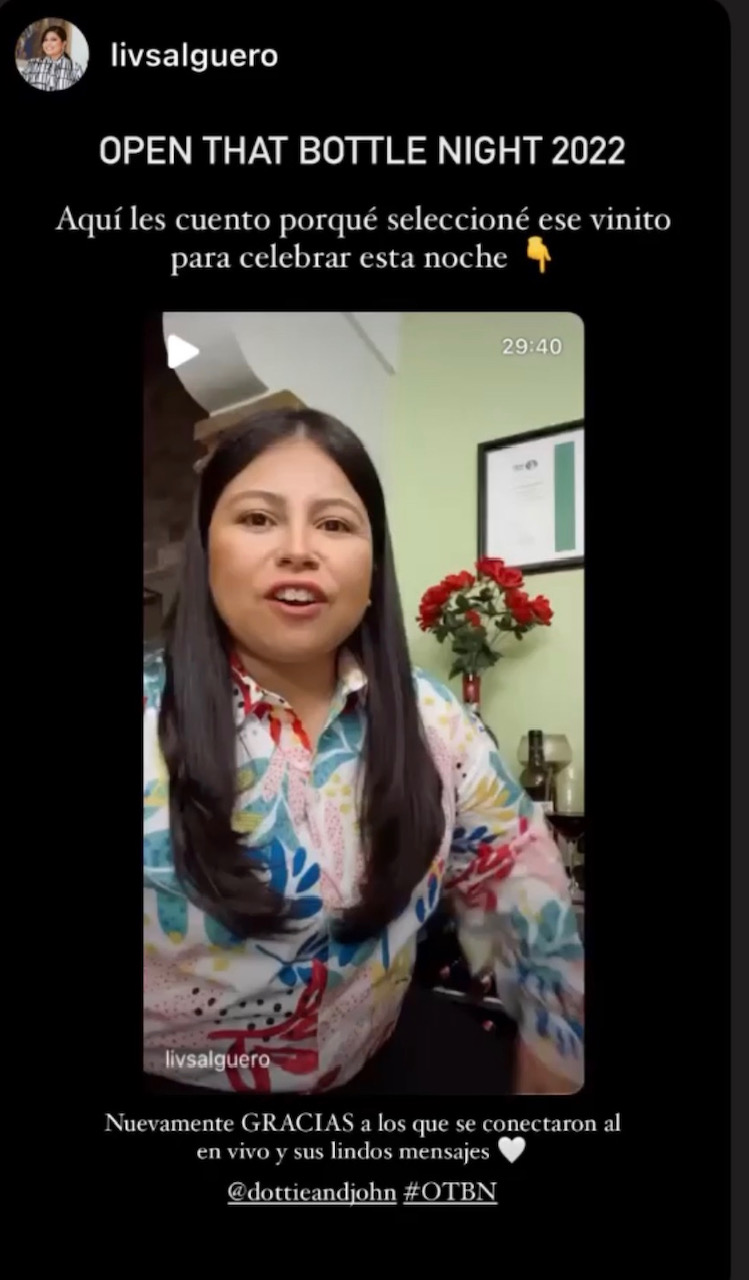 In El Salvador, wine consultant Sonia Salguero (@livsalguero) had a Cooper's Hawk Old Vine Zinfandel and explained on an Instagram Live: "The selection of this bottle is very personal because the night that I tried this wine for the first time, we toasted my cousin Toto, that he would keep fighting. But as the saying goes, man proposes and God disposes and, well, he didn't make it. Now we have a 'súper ángel' up there in heaven. So this wine, which I have decided to enjoy here at home with my family on OTBN, reminds me of my cousin. This will be Toto's wine."
And Linda Rollings of St. Louis wrote: "At dinner on our first date my husband ordered a bottle of Barolo and then proceeded to tell me about his visit to the Piedmont region. He spoke with such passion about not just the wine, but the experience of being there, eating the food and meeting the people. I knew then that I was going to fall in love with him.
My husband was a real Renaissance man, and one of his dreams was to open a winery, so that became one of his retirement projects. For 10 years we operated the Yellow Farmhouse Winery in Defiance, Missouri. We didn't make a lot of money, but we did make some pretty good Norton and a whole lot of new friends. Age and health forced us to sell the property.
We were together for 17 years and made many trips to wine regions, Champagne, Bordeaux, Alsace, etc. I lost my husband last year and so many of our great memories involve wine. Upon Dale's death we opened a bottle of Marques de Murrieta from the year of his birth, 1940, that was given to him by the winery owners many years ago. The ultimate open that bottle.
So this past Saturday I invited dear friends (and wine lovers) to dinner, where we shared first a bottle of Condrieu (truly one of our favorite wines) with some shrimp and grits. It was, as always, absolutely delicious. For dessert I served a bottle of 2012 Inniskillin Cabernet Franc Icewine that Dale and I bought at the winery several years ago. One of my guests put it perfectly: the wine was the equivalent of liquid cashmere. Dale would have loved it."
In these very difficult times, it's more important than ever to toast to life – past, present and future. Open that bottle.
Dorothy J. Gaiter and John Brecher conceived and wrote The Wall Street Journal's wine column, "Tastings," from 1998 to 2010. Dorothy and John have been tasting and studying wine since 1973. In 2020, the University of California at Davis added their papers to the Warren Winiarski Wine Writers Collection in its library, which also includes the work of Hugh Johnson and Jancis Robinson. Dottie has had a distinguished career in journalism as a reporter, editor, columnist and editorial writer at The Miami Herald, The New York Times, and at The Journal. John was Page One Editor of The Journal, City Editor of The Miami Herald and a senior editor at Bloomberg News. They are well-known from their books and many television appearances, especially on Martha Stewart's show, and as the creators of the annual, international "Open That Bottle Night" celebration of wine and friendship. The first bottle they shared was André Cold Duck. They have two daughters.
Banner by Piers Parlett