Kapistoni Winery is a family-owned, traditional wines business located in a certified Eco-Zone in the Saguramo village of the Mtskheta region in Georgia. They work with indigenous grapes such as Chinebuli, Shavkapito, Tavkveri, Saperavi and Rkatsitelli in traditional Qvevri Georgian method, using ancient, unique, indigenous grapes in ecologically cultivated vineyards from the regions of Kartli and Kakheti.
Recently Dorothy J. Gaiter and John Brecher tasted the Goruli Mtsvane from Kapistoni Winery and described it as: "nicely crisp and vibrant with a touch of honeysuckle and herbs but still an acquired taste because of the robust tannins. Made in qvevri, large clay vessels buried in the ground, this wine had six months of skin contact and was more accessible than the Franchere, demonstrating how varied orange wines can be depending on the grapes they were made with, how they were made and the length of the skin contact. Fun."

Grape Collective talks to Ruso Chochishvili of Kapistoni Winery about her family history and the unique culture of winemaking in Georgia.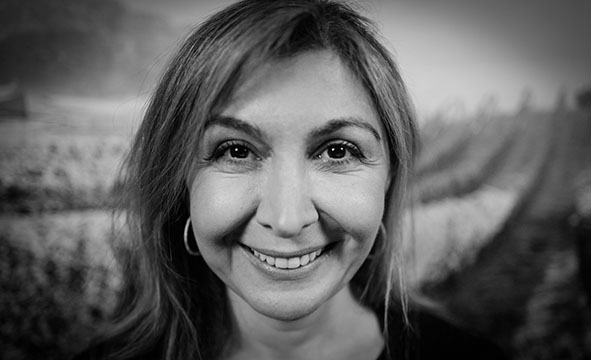 Ruso, tell me a little bit about your family and how they got into wine in Georgia.

My family has been making wine for more than seven generations. My grandfather was known in the town where he was from as an excellent winemaker. People used to ask him if he could provide his wines for special events like weddings, baptisms etc.
As you probably know, many people in Georgia make wine, it's just part of the culture that everyone has a couple of qvevri in the backyard for winemaking purposes. But his wines were special because he would pay attention to the fermentation process to avoid the introduction of faults in the wine, which were unfortunately common. As a result his wines were clean and a little bit more polished, which is why they were sought after by the people in town. My father learned to make wine from him and that's how the tradition was passed down to my brother Niko Chochishvili.
And your brother and your family lived in the United States for quite some time.
My brother moved to the United States in 1994. He went to high school here and to military school. He joined the US Army and became a captain. He retired early and went back to Georgia where he decided to continue the family's winemaking tradition. He built upon the family tradition by educating himself in winemaking techniques and by talking to winemakers who became mentors for him.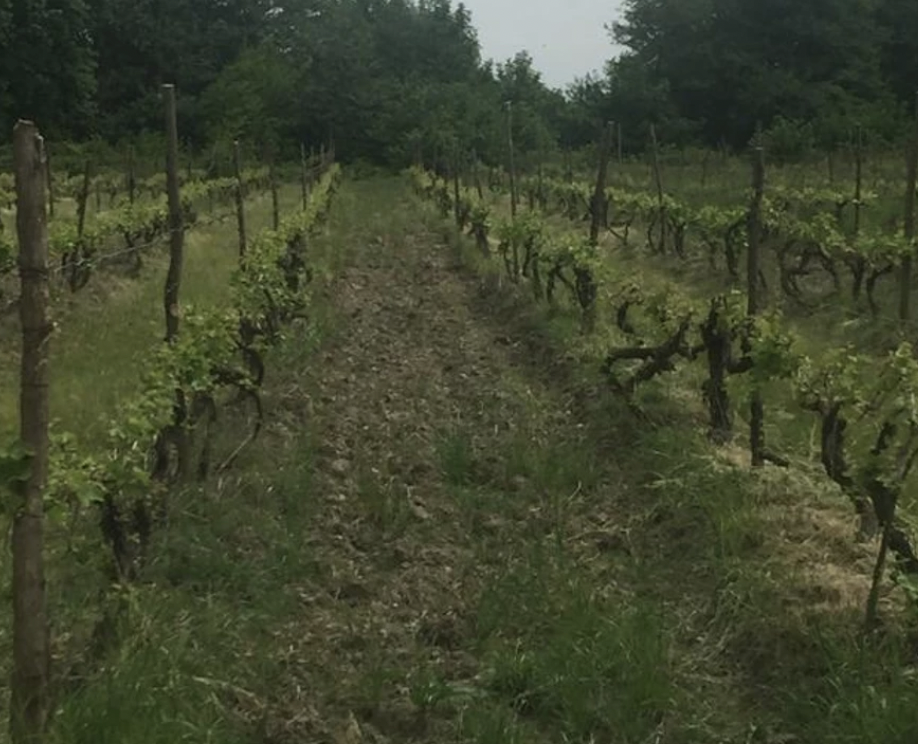 Where in Georgia you are making wine right now?

We are making wine in the Kartli region of Georgia, which is where both sides of my family come from. The town is named Saguramo and it is located approximately 25 minutes from Tbilisi, the capital city. This is where we build our fermentation room called Marani. It is also the region where all of our grapes are grown. Being close to the capital is convenient for Niko because the winemaking process is very labor intensive and time intensive. It is not unusual for Niko to need to sleep at the Marani during that time.
Talk a little bit about the way that wine is made in Georgia.
Georgians have been making wines for 8,000 years using the Qvevri tradition for fermenting and aging their wines. Qvevri are clay vessels buried in the ground, very similar to amphora or tinajas in Spain. It is very exciting for us to be able to continue this tradition. This ancient winemaking tradition was recognized by UNESCO as part of the intangible heritage of humanity. At Kapistoni Wines, we do not use stainless steel or oak to ferment our wines. All of our wines are aged exclusively in Qvevri.
Qvevri, they're very unique vessels for producing wine, and they have this fabulous tradition in Georgia.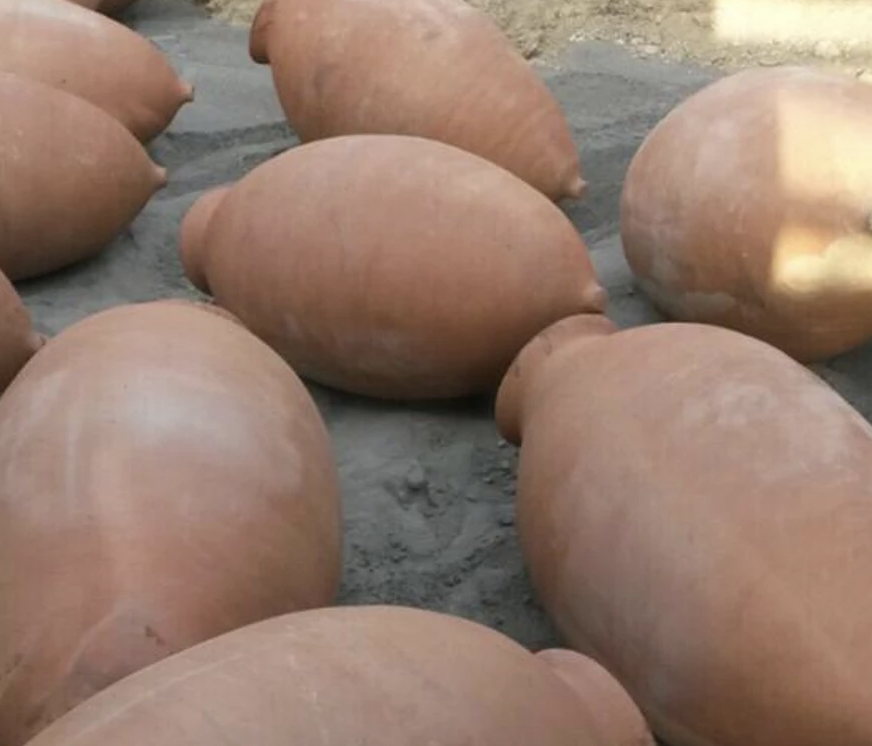 Qvevri holds a special place in Georgian winemaking tradition. It is shaped like a mother's womb as a symbolic reference that wine is made from Mother Earth and buried in Mother Earth. In just the same way that a mother's womb provides the necessary conditions to nurture a child until birth, a Qvevri provides a unique environment to nurture wine until it is ready to be presented to the world. To say that Qvevri plays an important part in this process would be an understatement.
How many qvevri do you have in your winery?
We have about 40 qvevri of different sizes. They range between 1,500 liters to 200 liters. As I mentioned earlier, making wine in a traditional way in Georgia is very labor and time intensive.That's why our current production is under 50,000 bottles a year.
Georgia is famous for having really interesting indigenous varietals.
Yes, that's right. There are many sources citing different numbers of indigenous grapes in Georgia, but a number that most people have been settling on is 525 indigenous varieties. Out of that, between 80 and 100 to be precise are being used for winemaking. Common varietals like Saperavi and Rkatsiteli are the usual entry points for most foreigners to Georgian wines. The reason being that they are the most planted throughout the country.
I heard recently that the government is working on creating a museum of grapes to showcase seeds from varietals recently rediscovered and reintroduced in the market.
Rkatsiteli and Saperavi are two of the most famous grapes that people know of from Georgia.
Yes. These grapes are the most planted throughout the country. This is a relic from Soviet times and the reason is that they are high yield and grow relatively easily in different areas of the country.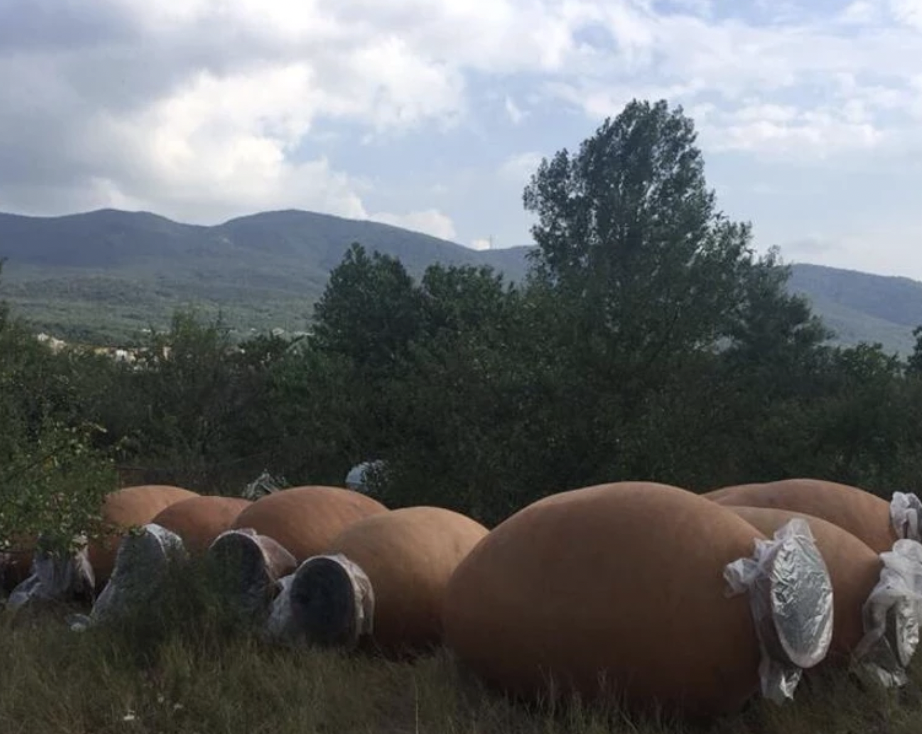 But you have some unique ones, some very interesting unknown varietals that you're working with and making wine with.
Yes. We are working with some varietals that are very rare. We were lucky enough to find a very small amount of these varietals. Unfortunately there are not enough as of today. Hopefully that will change soon as more winemakers start growing them.
We have a plan in the near future to plant more of those rare grapes to increase the quantity. We work with some more common varietals like Shavkapito and Tavqveri, but also with other varietals that have been recently reintroduced in the Georgian market such as the red grapes Budeshuri Saperavi, Asuretuli Shavi and Danakharuli. We are also working with white grapes such as Goruli Mtsvane, Chinebuli and Mukhatmtsvane. Our mission is to showcase grapes from the Kartli region and I think we have been doing a great job at that.

Skin contact wines is a category that has become very fashionable recently. Talk a little bit about some of the characteristics of a skin contact wine, and how skin contact wines are made.
We are currently working with four types of skin contact wines. They are also known as orange wines or amber wines as we call them in Georgia. Our skin contact wines spend six months fermenting exclusively in Qvevri. Depending on the grape, the initial fermentation lasts between 14 and 16 days followed by secondary fermentation that can last between 15 and 19 days.
During the six months of fermentation, the winds go through a natural filtration process in which we transfer the wine from one qvevri to another leaving behind sedimentation. This process occurs four times during that six-month period. The end result is a wine that is clear, has a structured body and showcases the characteristics of the terroir and the character of the grape.

Talk about the philosophy of viticulture at your estate.
Yes. We believe in organically harvested grapes and naturally made wines using only native yeasts. Our wines are made with minimal intervention but with a high degree of babysitting. That is, we start monitoring the wines from the first day in the qvevri by taking and analyzing samples every few days, making sure that sugar and PH levels -along with other variables, are within the range they should be at every step of the fermentation process. To that end, we built a small lab in the Marani where Niko can pay attention to this process.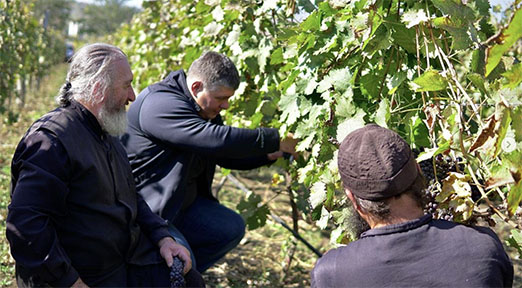 So you've been importing into the United States for a little over a year, how has the reception been to your wines and Georgian wines in general?
We've been importing for a little more than a year. We have received a fair amount of great feedback. We are very very grateful for that. Our friends, and people like you, who believe in the quality of our wines, have been instrumental in how the wines have been received.
(Photo: Niko Chochishvili center at the winery)
How does Georgian cuisine pair with Georgian wines?
Georgian food encompases a wide range of styles and flavors and the same can be said about our wines. It depends on the dish really. Some of our wines go really well with spicy dishes or with meat-centric dishes, while others go well with dishes based on walnut sauce, which is very common in Georgia. I absolutely recommend everyone to try as many Georgian wines as they can and to enjoy them.
And what Georgian restaurants in New York are serving your wines at the moment?
We are in Chama Mama, a very special Georgian restaurant with two locations in New York City. We are also at Somm Time, a very interesting bar on the Lower East Side with some of the best food coming from a small menu that you can have at a wine bar. And of course we have a small but growing presence in different wine stores in the city.