The added rigors of farming organically and biodynamically can make working in the vineyard even more challenging. But an organization called "Respekt", with its roots (literally) in Austria, is looking to involve family, friends, coworkers, partners, and clients in the process, with the goal of understanding "together we can simply achieve more." I asked Fred Loimer, member of Respekt and Weingut Loimer Owner/Winemaker, to elaborate on the mission and principles of Respekt and its future growth and expansion.

With organic and biodynamic certification available, what does "Respekt" on the label provide or promote in addition?

The full certification is "Respekt Biodynamic Inspired Quality," founded in 2007 with the goal to learn in a group about biodynamic principles; today it is an association for learning, talking and helping each other within the group. Obviously, it also encompasses talking to the market about our work.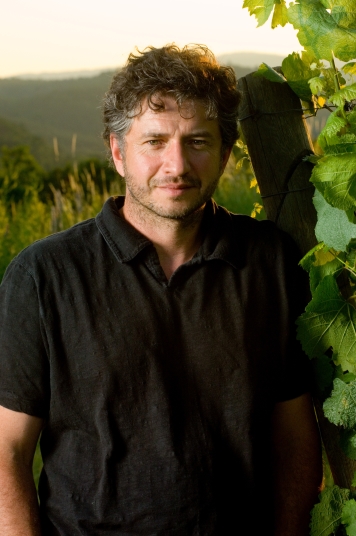 With a literal "hands-on" focus when it comes to working with the vines and harvesting the grapes, how does technology fit in?

Harvesting is of course done by hand, canopy management (which is a focus work in the vineyards) is by hand, pruning (we do the system of "gentle pruning") by hand. Spraying preparations, teas, copper and sulfur and the soil treatments are made by the tractor or quad. Sometimes, we have to control the grass and green cover in between the vines also by hand.

Are technological advances sometimes at odds with Respekt or is there a way to integrate new advances and developments without compromising its mission?

We are very open to new technologies in the vineyard and also in the cellar, but we do not use any technology to manipulate the quality. Like yeasts (except getting the wine dry), concentrating, use of enzymes, tannins, etc. Our way is the way nature is going, and this is to find a pragmatic way to quality.

The vast majority of members are from Austria. How do you get this association to become widespread and global?

Respekt at the moment is in Austria, but there is also Weninger in Hungary, and Manincor in Alto Adige. We are open to new members. Producers can ask to become members, and if there is a fit in personalities, the quality and ideas of what they are doing and are working biodynamically or at least are in transition to working biodynamically, they are highly welcome.