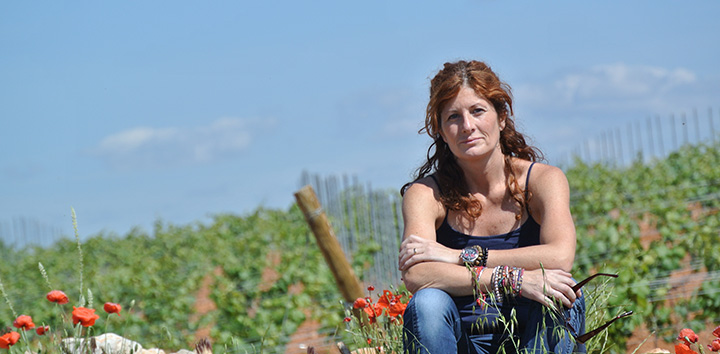 Rosalia Molina and her husband Manuel grow grapes in the La Manchuela DO which is part of Castile-La Mancha. Just over 15 years ago, they decided mid-life to chase their dream of becoming winemakers and started Altolandon. At 1100 meters of altitude, theirs is one of the highest altitude vineyards in Spain. The soils are sandy loam and stony and they practice organic farming at their vineyard.
We talk to Rosalia Molina about the challenges of being a wine entrepreneur and making wine in Manchuela.
Christopher Barnes: Rosalia, how long have you and your husband Manuel been making wine in Manchuela?
Rosalia Molina: We started 15 years ago with our project, but before this I was working for different wineries also in Manchuela, so around 25 years.
Tell us a little bit about where Manchuela is. Where in Spain is Manchuela?
Manchuela is a small DO inside the LaMancha region. It's two provinces, Cuenca and Albacete; it's a small region. It's between Madrid and Valencia, right in the middle of Spain.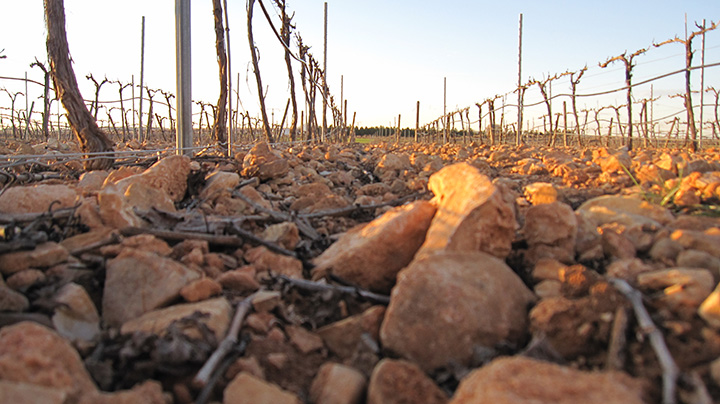 What is the terroir like in Manchuela?
Manchuela in general is like clay. It has poor soil - but the place where we are is a little bit different. We are at a very high level, around 3,000 feet, and we have more than 15 different types of soil. We have very different soil; poor, but rich because it's very different than the rest of the vineyards. Our place is very stony and it has a lot of clay, too. It's very different.
Our place is flat, surrounded by mountains, and it is always windy. We have different types of soil and we have everything separated by grape and soil type. For winemaking we select each grape depending on the soil. We keep the wine separate until the end so we can differentiate the Bobal that comes from a stony terroir and the Bobal that comes from a clay one. So, the resulting wine is completely different depending on the soil where the grapes are grown, and this is our philosophy. We have a lot of grapes, a lot of different types of soil, and the wines are different. We try to get the best out of our soil and grapes. The terroir is rich in varieties but poor in materials.
What type of wines are you making right now?
We try to make wines that at the end of the process, express the place from where they are grown. We have very poor soil, high altitude, and a cool climate, and we try not to lose any of these things. They are very fresh wines. Good fruit, we try to use a slow toast in the oak. They are 100% natural. At the end of the process the wine shows that we come from a special place.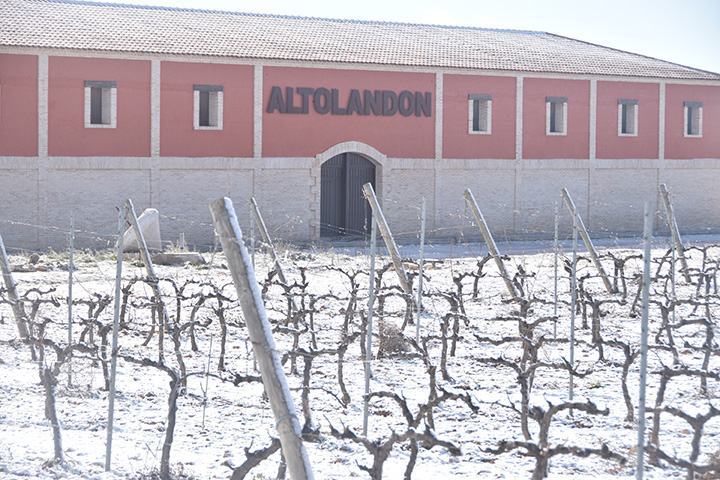 What grapes are you growing out there?
We grow the local grape varieties. Bobal is one, and Grenache is one that is from the old vines. We try to grow the grapes that in any other area of Spain might be more difficult to grow, like Malbec or Cabernet Franc, because they need altitude. Respecting the region by growing local grapes, but trying to make something different. We try to make something that in any other place would be impossible.
Is there one grape that you think really, really knocks it out of the park in that terroir?
I love the Cabernet Franc and the Syrah especially.
Your region isn't one of the regions that sort of rolls off the tongue when people talk about Spanish wine regions. You would hear Rioja, probably the most famous, followed by maybe Priorat. How do you go out and convince people to try your wines? How do you talk about a grape like Bobal, which most people wouldn't have heard of, and get them excited about it?
In the beginning, when I started to sell the wines out in the world, I was obsessed with explaining the DO. Our DO is Manchuela, but then I realized that on the other side of the world it really doesn't matter. They are looking for our special wine. I try to sell my project with grapes, especially if they are local grapes. I try to explain to people where exactly they are grown. The region is popular for these grapes, but I don't think I have to sell the DO, I just try to sell my philosophy and my place. In Spain now there are a lot of pagos. Pagos are small terroirs with their own conditions.
Most of your wine is exported, right?
Yeah.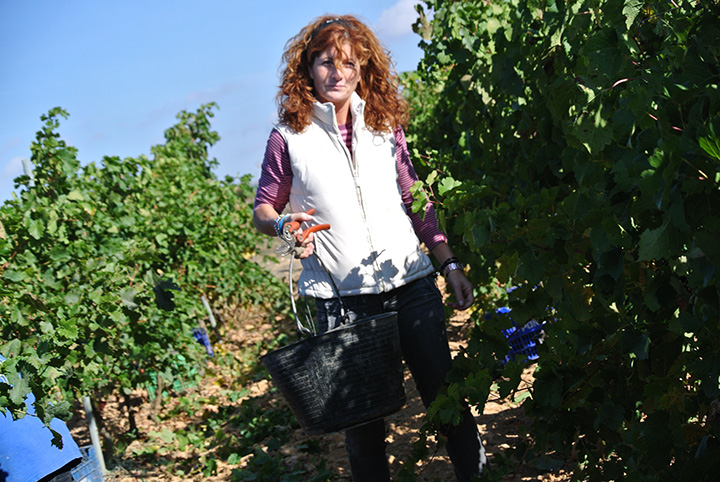 That must have been a real challenge, understanding the economy in Spain and you have to create this export market. That's amazing that in that short amount of time you've built this business. How did you go about doing that?
I just started to sell the wine. I tried in Spain first, but when I saw it was almost impossible, I started to go outside. I start travelling to Japan and Canada with a bottle of wine and then meeting with people, and tasting the wines, and telling my story. That's all. I explained my story thoroughly to them, because all these things for me are really complicated. I like to know people face-to-face and tell the story, because all of us tell the same story. Our place is the best. Our vines are the best. I try to sell my story with my wine.
Tell us how you decided to go into the wine business. I mean, it's quite a venture; it's quite a leap of faith to start your own business and become an entrepreneur in a pretty tough field. Right?
My husband was working in the wine world for different people. I studied winemaking just as a hobby, my family was not in the wine business. We love wine. All my life, my holidays were spent in different places visiting wineries, so wine has always been a part of my life. We decided to start this project, step-by-step from ground zero, and I'm happy now. Yeah, it's very hard, but I'm happy.
Tell us the story about how you actually found the property and you started to increase parcel by parcel and build a winery. I mean it's a fascinating, kind of tenacious story of really attacking a problem.
When we decided to start this project we were looking for a special place. We live in a wine area, but I think there are too many wineries, it's too busy. I love wineries and so we were looking for a special place and we found this place 80 kilometers away from our home. We decided to start there because of the altitude and the climate, and we thought it was perfect for the vines. We bought a small piece of land with a few vines already planted, and then we planted the other ones. We built a small building in the middle to hold the tractors and tanks. It is where we made the wine for the first few years. Then we rented an old house in the town. We moved all the furniture and everything and we put the barrels inside. We made the wine like this for the first four years, and then we decided to grow a little bit. We started to build the winery, and we bought more land. Now we have a really nice company.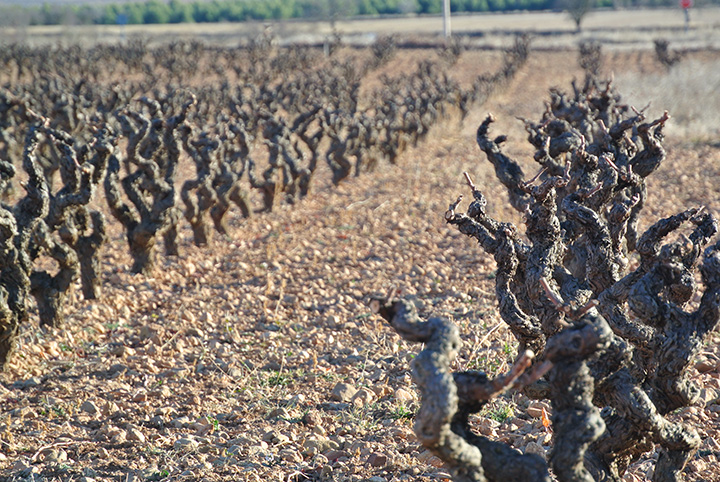 So, you've made a Spanish ice wine? That sounds almost like a contradiction in terms. How did you decide to do that?
Because our harvest starts almost two months later than the rest of Spain, we realized that the grapes keep perfectly until the end of the year. This year I tried to leave them on the vines. We harvested two weeks ago, so the first week in February the grapes were frozen.
Is this the only ice wine in Spain?
In Spain, I think there are two more that are natural and real. There are more, but people harvest the grapes and put them in the fridge, so they are not real ice wines. I'm very happy with this.