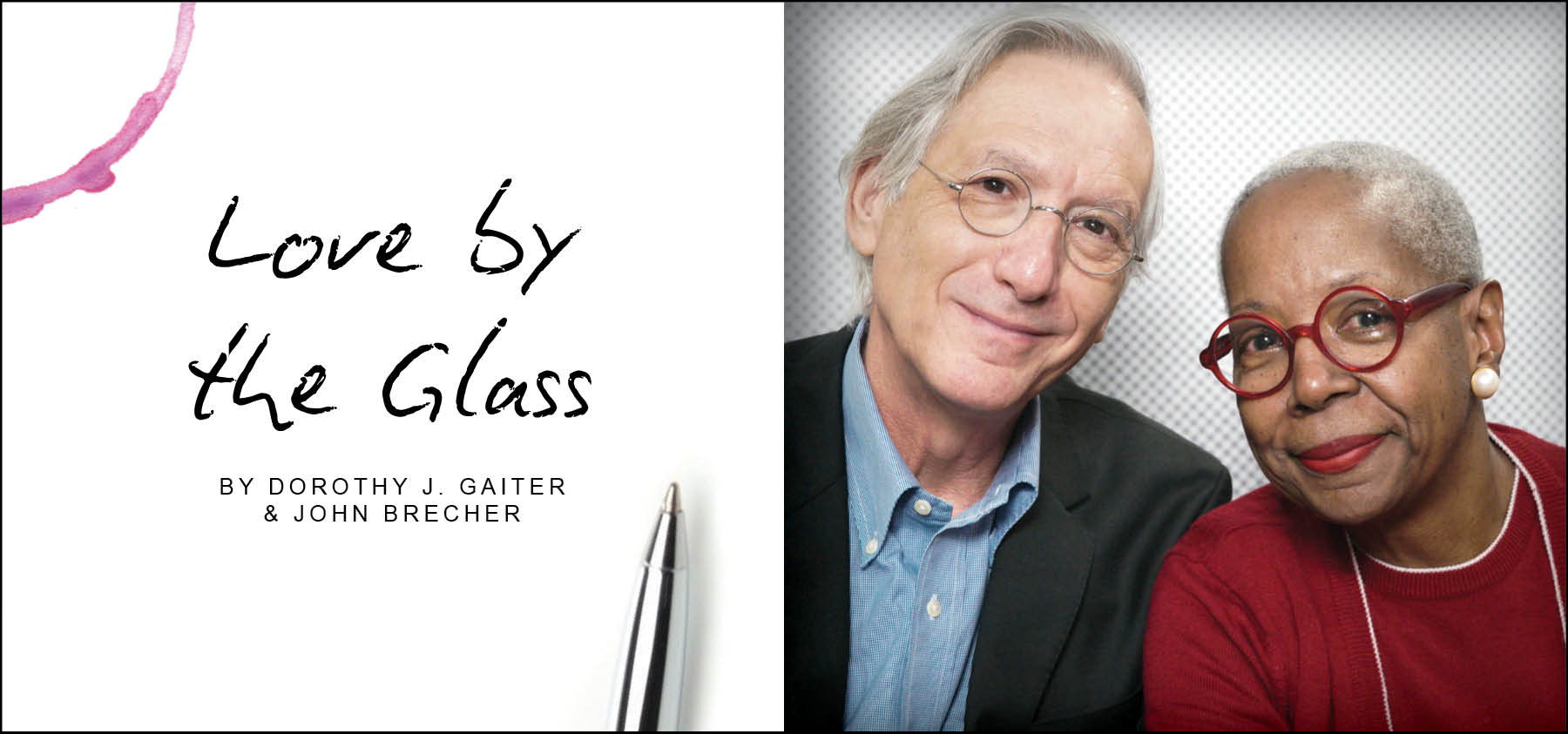 OK, we're all grown-ups who appreciate that it really is the thought that counts when you're giving a gift. However, if your in-laws are wine geeks, you want to give them a bottle this holiday season that will not only impress them, but also show you gave the selection considerable thought.
We suggest one of these wines. We are writing this column early because all of these will take some time and effort to find, which is what many great presents are all about. We have not included wines that are only available as part of a yearly allocation from the winery or part of a winery's club. Try wine-searcher.com, wine.com and your own best local wine shop (and if you do have a good store, it's always a good idea to listen to your merchant in times like this). In some cases, call the winery directly. We'll start with bubblies and move to whites and reds, and then dessert. Most of these are expensive, but, if so, they are well worth the money. Ready? We'll make this quick.
--Trentodoc bubbly from Northeast Italy. These are extraordinary sparklers made in the Dolomites that offer much of the same elegance as Champagne but are often more deeply flavorful and they seem to age forever. Ferrari Perle Nero, made from all Pinot Noir, is a good one to look for ($90) along with Maso Martis Madame Martis Brut Riserva ($108). If you feel your in-laws really, really want Champagne, go with Delamotte ($50), the sister wine of the very famous and expensive Salon le Mesnil.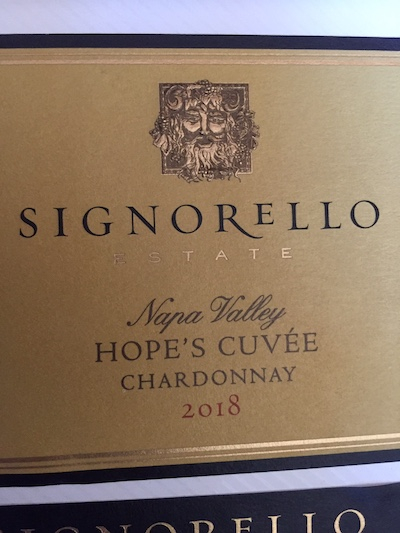 --Signorello Chardonnay Hope's Cuvée 2018 from Napa Valley. This is the perfect wine for the geek who has given up on California Chardonnay. It reminds us why we fell in love with California Chardonnay decades ago: great fruit, abundant acidity and so much control it seems to vibrate. It's an exciting wine. This is available at some stores for about $98 and Signorello has assured us that if you call they will sell and ship you a single bottle, depending on local laws and such, of course.
--Navarro Gewürztraminer from Anderson Valley in Mendocino. This is remarkably affordable at about $27, but very, very difficult to find. Many people who know about wine are often obsessed with it, as we are. A bottle of this would be a special treat and show your excellent taste, not to mention that you know the value of a dollar, and what in-law doesn't want to see that?
--Stony Hill Chardonnay, perhaps 2013 ($55) and Heitz Cellar Martha's Vineyard Cabernet Sauvignon 2013 ($240), both from Napa. We're transitioning from white to red here because these two wines have something important in common: They could be among the last of their kind. These set the standard for decades and both wineries were sold last year by their founding families. Maybe the wines will continue to be classics; maybe not. In any case, though, they will be different, the result of a new vision. The founding families' wines are a part of history and they're delicious as well. Pro tip: If you have a wine merchant whom you trust, wow your in-laws with an older Stony Hill Chardonnay. They age beautifully.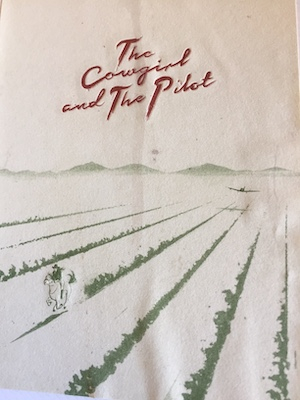 --Trefethen "The Cowgirl and the Pilot" Merlot 2016 from Napa ($90 at the winery). Show your in-laws you're a risk-taker by gifting them a Merlot. This inaugural release, from another pioneering winery, is a classy, well-structured wine with complex layers of taste from rich fruit that ends with a dry finish that lasts forever. This is what California Merlot can be.
--Pahlmeyer 2016 Proprietary Red, 30th Anniversary Release from Napa ($200). Your in-law has heard of Pahlmeyer, of course, since it has been famous for so long. However, it lost some of its buzz over the years to many high-end Napa wines that were bigger but didn't have its grace, beauty and balance. With this, you can take your in-laws back to the future.
--Domaine du Castel Grand Vin from the Judean Hills of Israel ($80). Real wine lovers enjoy having their eyes opened and if your in-law doesn't know that outstanding wines are being made in Israel, this should do it. This is a Bordeaux blend with a real sense of purpose and place. Dottie called it "pure bliss." If your in-law happens to keep kosher, this would be especially thoughtful.
--Donnafugata Mille e una Notte from Sicily ($77) and/or Argiolas Turriga from Sardinia ($100). Either one of these soulful reds from two islands off the coast of Italy would be a special treat. Giacomo Tachis, a pioneer of the 20th century renaissance of Italian wine, helped create both of these and both are the kinds of wines that announce themselves at the table. Mille e una Notte is made from Nero d'Avola, Petit Verdot, Syrah and other grapes, and Turriga is made from Cannonau, Carignano, Bovale Sardo and Malvasia Nera grapes – in other words, these are wines with a very special sense of authenticity and history. They are also just plain mind-blowing.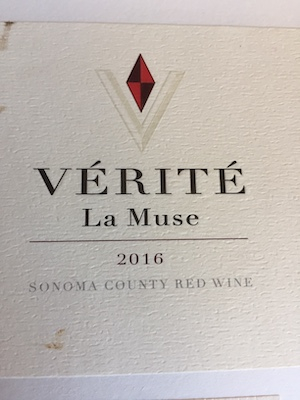 --Vérité Winery La Muse, La Joie and Le Désir 2016 from Sonoma. These wines cost $420 each and we would never have tasted them if the winery had not sent them to us to review. That's a lot of money. But if your in-laws love wine, they might really enjoy a bottle of this and we'll explain why. The first, La Muse, is primarily Merlot, the second Cabernet Sauvignon, and the third Cabernet Franc. We didn't immediately warm to any of them. But a funny thing happened. We talked about all three from beginning to end. We never lost interest in them. And not only that, but we disagreed about all three! John preferred the Le Désir and Dottie preferred the La Muse and we agreed that the La Joie was our least favorite, but we disagreed on the reasons. Our notes on these French-inspired wines take an entire typewritten page as we debated the merits of these young wines and weighed each sip as they changed. If your in-laws enjoy talking about and, yes, sometimes even arguing (politely) about wine, this is for them.
--Château d'Yquem from Sauternes, Bordeaux. We can't imagine there are many wine lovers in the world who drink Yquem as often as they'd like. It's not just that it's expensive and rare. It's that it's so majestic that no time seems quite right for it – and the fact that it ages so well means it ages and ages instead of getting drunk. Jean Philippe Lemoine, director of marketing, confirmed for us that it takes an entire vine to make one glass of this wine. Some people think this great sweet wine goes well with foie gras (which New York is banning) or dessert. We think it goes well with family because it's hard not to know love when you drink it. "With Yquem it is impossible to be disappointed!" Lemoine added. Here are three tips: 1) It's expensive, but it's widely available in half bottles and that's plenty because it's so concentrated with flavor. (Still, count on $200 or more.) 2) If you have a merchant you trust, buy an older bottle, which will be beautiful to look at and stop the show for sure. 3) Tell your in-laws you hope they will drink it right away, because – aging aside – it will never be better than now, with family, at the holidays.
That's what it's all about, right?
Dorothy J. Gaiter and John Brecher conceived and wrote The Wall Street Journal's wine column, "Tastings," from 1998 to 2010. Dorothy and John have been tasting and studying wine since 1973. Dottie has had a distinguished career in journalism as a reporter, editor, columnist and editorial writer at The Miami Herald and The New York Times as well as at The Journal. John was Page One Editor of The Journal, City Editor of The Miami Herald and a senior editor at Bloomberg News. They are well-known from their books and many television appearances, especially on Martha Stewart's show, and as the creators of the annual, international "Open That Bottle Night" celebration of wine and friendship. The first bottle they shared was André Cold Duck. They have two daughters.
Read more from Dorothy J. Gaiter and John Brecher on Grape Collective.
Banner by Piers Parlett