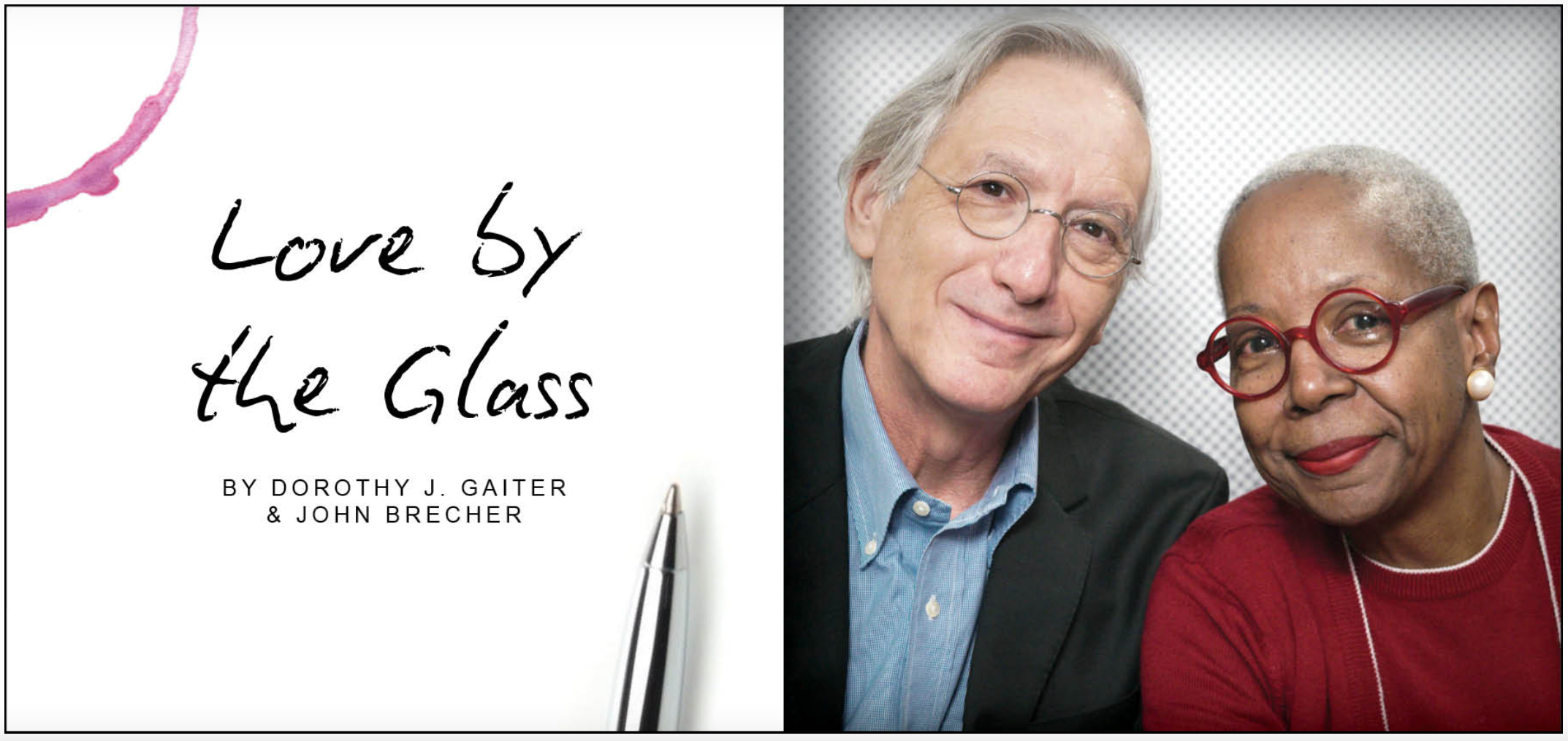 Warm weather is on the way, so it's time to reach for that bottle of New Zealand Sauvignon Blanc, right? Well, yes and no. We're big fans of that wine when thoughtfully made, but consider how every spring is different and how rewarding it is when you're open to changes. Sometimes, at the weekend home that we just sold, we got two tulips and sometimes three. This year, we had daffodils where we'd never had them before.
The world of wine changes, too. Globally, it has been hammered by crises—climatic, socio-economic and political--that have led to heightened attention to sustainability in every niche of the industry, from the ground to the glass. The world is created new every spring, right? So why not be open to new wines or stunning takes on familiar ones?
Consider California Chardonnay. What? Talk about old school. But hold on. So much has happened in wine that if you don't reassess some classics from time to time, you might miss something wonderful. We recently tried a 2020 Hyde Vineyard (Carneros) from Amici Cellars in Calistoga. It was part of a case of wine the Napa Valley Vintners sent us for our participation in 2022 in the Wine Writers Symposium. We knew from the first whiff that this was our kind of wine – rich California fruit, but tightly wound, tending toward Burgundy and maybe specifically Chablis. The taste was the same – elegant yet explosive, a terrific melding of California fruit with Burgundy class. Amici makes two lines of wines. There were just 75 cases of this one and it costs $75.
We were eager to speak to the winemaker and ask this question: What was your vision? While many winemakers talk about their wines in terms of "it just reflects the site" or somesuch, we've found that wines like this Amici start with a vision that carries through. What was it? We asked lead winemaker Tony Biagi and – well, wait. We always say that any outstanding wine reflects vision and passion. The next time you have a wine that wows you, remember Biagi's response:
Our vision is to meld the acidity and freshness of White Burgundy while making sure we can capture some of the opulence and explosive aromatics of California without being heavy handed.
1. We chose sites that are known for having high acidity at harvest. Hence we lean to Carneros in Napa and the true Sonoma Coast (Heintz) to make sure that high levels of acidity will be present
2. We tend to lean to heritage clones due to the fact that they are shy yielding, mineral filled and with tons of acidity. They are not the fruit bomb chardonnay grapes.
3. We worry WAY more about acidity than high sugars for all of our white wines.
4. Our techniques in the cellar are classically Burgundian, super long native and ml fermentations pushing the ferments to be a tad reductive and allowing the lees to protect the wine by scavenging oxygen. We are judicial with the amount of new wood 30-40% we use.
5. Extended aging through the next harvest, often racking the wines WITH lees to a stainless tank to age till bottling promoting more flinty and mineral driven wine
6. Bottling without fining or filtration.
In end I am an absolute White Burgundy nut as is everyone on the staff at Amici. I hope it shows in the wines.
It most certainly does. The same passion shows in Maryam Ahmed's Muscat. Muscat? You're probably thinking that Muscat is simple and tends toward sweet, a starter wine that might convince younger drinkers to move onto something better. Think again. Ahmed, who runs Maryam + Company – which does boots-on-the-ground food and wine experiences, consulting, diversity education and more – worked on a collaborative project with Dan Petroski of Massican Winery in Napa.
Ahmed has been involved in the wine industry since attending Cornell. "Maryam and I met in 2020 when she was exploring whether she wanted to pursue a career in winemaking," Petroski told us. "We remained friends and I did my best to provide her with enough information to help her inform her decision. And last year, over a long lunch, I offered her an opportunity to pursue making a little bit of wine. I told her I would be there to support and to offer her a safety net. If the wine wasn't up to expectation, I could always blend it away into a Massican wine."
(Photo: Maryam Ahmed stomping grapes)
Ahmed said: "I went to him specifically because I knew that if I made wine, my focus would be on aromatic whites. Dan knew I had a background in wine and knew that although I was building Maryam + Company, I was missing the cellar."
Ahmed's wine that we tried is 80% Muscat Blanc and 20% Sauvignon Blanc. If we saw this, we might be skeptical because of the high percentage of Muscat, but we'd be wrong. This tastes like sunshine – crisp, light, dry. If we didn't know, we'd guess a higher percentage of zingy Sauvignon Blanc balancing the floral Muscat. Delicious.
Why Muscat? "I got really lucky finding the fruit!" Ahmed told us. "2022 was a tough year for white grapes due to late frosts. After Dan and I decided to make wine, we were in search of an aromatic white. I had help finding the fruit thanks to my friend Justin Trabue (owner of Ward Four Wines) and then Martha Stoumen [Martha Stoumen Wines] made sure we received tonnage. As corny as it sounds, I feel like the Muscat chose me, kind of like Dan did.
"…The fruit was beautiful and the finished wine is expressive and joyful. For me, it was an opportunity to push the envelope," said Ahmed, who served as program advisor to the writers symposium this year.
The wine costs $33 or $99 as a three-pack, including a bottle of Muscat Blanc/Cortese. It's available here and proceeds from the sale of these wines will support scholarships for Field Blends Wine Travel by Maryam + Company, an immersive food and wine experience for diverse wine lovers and professionals.
And, finally, there is no better evidence that there is always something new in wine than Dai Crisp and his Aligoté from Lumos Wine Company, Temperance Hill Vineyard, Eola-Amily Hills, Oregon. We were at the Wine and Spirits Top 100 tasting when we walked over to meet Crisp and hear his story. We think of Aligoté as a junior partner in Burgundy, but it's unusual as a stand-alone, and almost unheard-of in the U.S.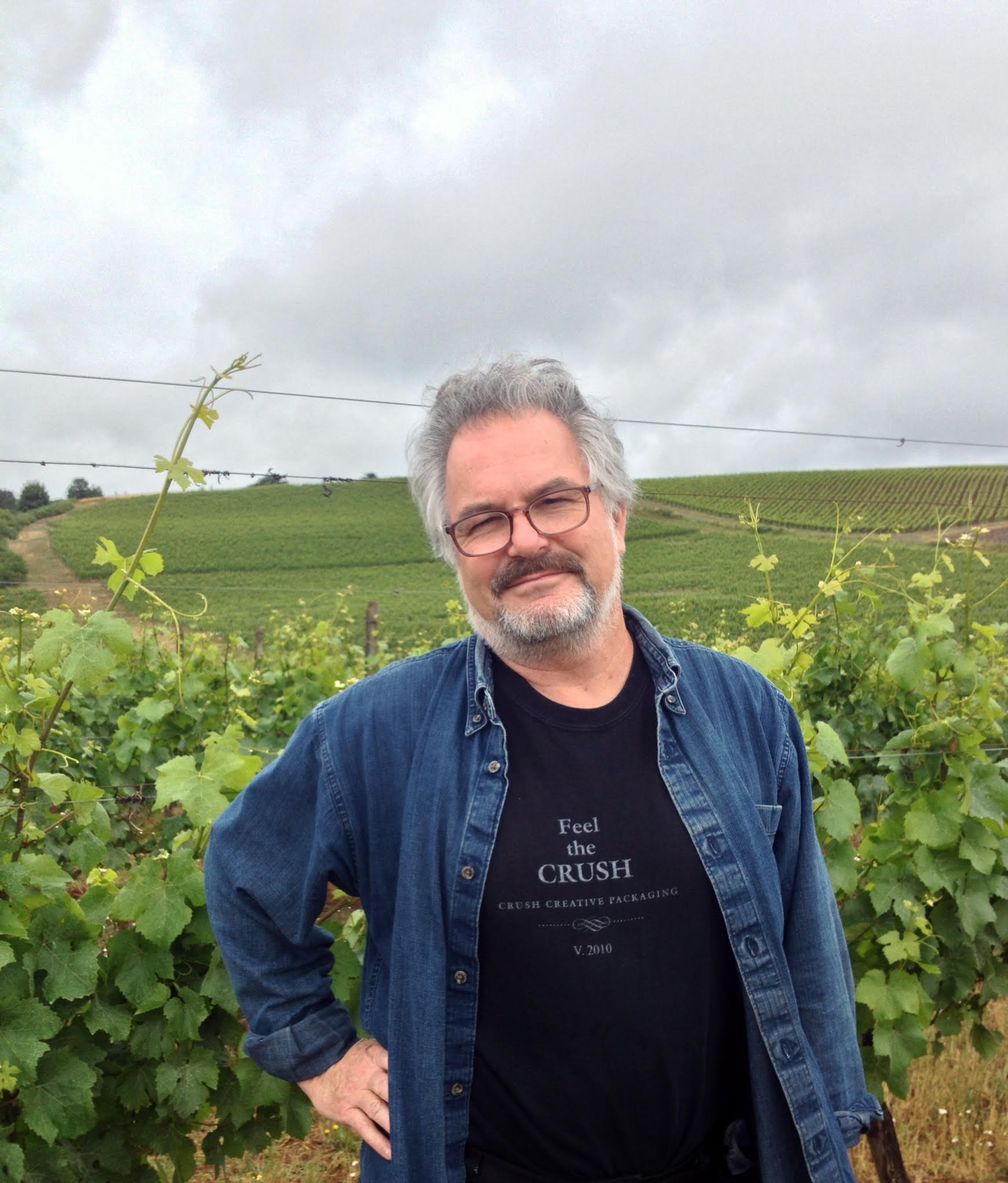 Crisp explained to us that he was introduced to Aligoté by a friend in Paris in 1999. As a grape grower, he always wanted to plant some Aligoté and finally got his chance in 2015. He planted one acre and bottled his first harvest in 2018. Lumos now makes about 160 cases of it and it qualifies as vegan. We enjoyed this wine so much we ordered three bottles when we got home ($30 per bottle). We couldn't stop talking about it. It had a bit of a weight that seemed quite cerebral to us, and outstanding balancing acidity. From first sip to last, we felt this was a wine of real substance.
(Photo: Dai Crisp of Lumos)
We asked Crisp how he would describe Aligoté to someone who had never had it before. We got a bonus in his answer – and if you ever wonder why winemakers are so special, remember this:
"I think it smells like a very old winery in Bourgogne. Like Pinot Noir it hints of something ancient. There is depth in the aroma and the flavor. It is related to Chardonnay but there are very different elements that are compelling. My son Boone, the winemaker now, said this about it:
'"A varietal at least two hundred years older than Chardonnay, the Aligoté from Temperance Hill expresses itself with elegance and a confident depth of character. Flavors of white peach and elderflower weave together gently as they lace into aromas of honeysuckle and clover. The acidity and structure are so precise and delicate they are like a window so clean you think it's open."'
We can't do better than that. Experiences like this are waiting for you if you expand your boundaries a bit this spring. Happy sunshine.
Dorothy J. Gaiter and John Brecher conceived and wrote The Wall Street Journal's wine column, "Tastings," from 1998 to 2010. Dorothy and John have been tasting and studying wine since 1973. In 2020, the University of California at Davis added their papers to the Warren Winiarski Wine Writers Collection in its library, which also includes the work of Hugh Johnson and Jancis Robinson. Dottie has had a distinguished career in journalism as a reporter, editor, columnist and editorial writer at The Miami Herald, The New York Times, and at The Journal. John was Page One Editor of The Journal, City Editor of The Miami Herald and a senior editor at Bloomberg News. They are well-known from their books and many television appearances, especially on Martha Stewart's show, and as the creators of the annual, international "Open That Bottle Night" celebration of wine and friendship. The first bottle they shared was André Cold Duck. They have two daughters.
Banner by Piers Parlett