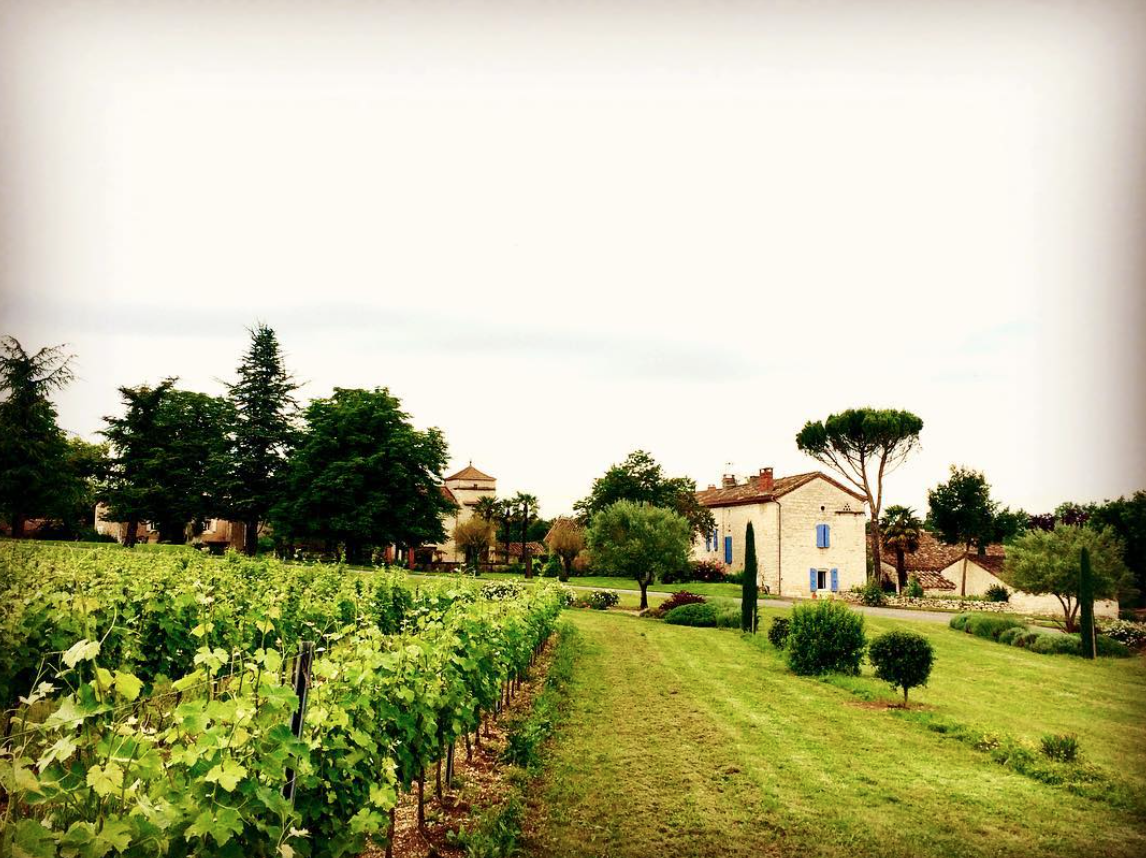 After several centuries of previous generations growing vines on the northern edge of Gaillac in South West France, it was in the 1950s that Maurice Gayrard began producing and selling wines from his family's land. Domaine Gayrard became one of the first producers of bottled wine in Gaillac and the family vineyard prospered and developed up to 13 hectares of vines. During a regional wine crisis in the 1990s, the vine was set aside as the government supported winegrowers in converting their land to cereal production. With Maurice's great-grandson Pierre now at the helm, Domaine Gayrard has returned to its roots and has refocused its efforts on grape growing, endeavoring to replant an indigenous Gaillac grape variety every year. The estate now boasts over 30 hectares under vine and practices organic and biodynamic farming methods.
Grape Collective talks with Pierre Fabre about the native varietals of Gaillac, the terroir of the region, and his foray into the world of orange winemaking.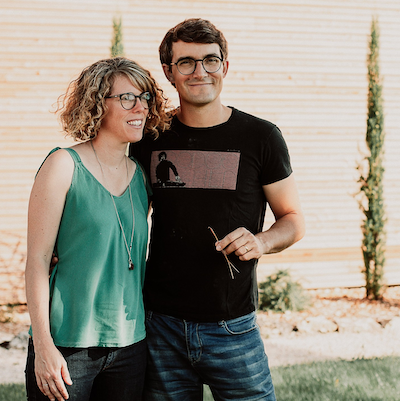 Michael Longshore: Pierre, tell me a bit about the tradition of winemaking at Domaine Gayrard.
Pierre Fabre: My family has been making wine on my domain for five centuries now. So, they used to make some wine in the traditional way of Gaillac winemaking, for a long time. And when my wife Laure and I came back to the land in 2015 we restarted the wine production on the domain making varietal wines. So most of the Gaillac wines, white or reds, are blends in Gaillac. And our aim and our idea was to promote the Gaillac varieties we have, such as Braucol or Mauzac. And we worked them some different ways. Some are very traditional ones with maceration aging. Some are way different with skin contact on white. So, we try to make some traditional wines in some ways and more modern wines on the other hand.
(Photo: Laure Gros and Pierre Fabre)
Gaillac sits more or less in the middle between Languedoc and technically, a part of the South West, but I feel like there're some differences. What do you think makes the wines of Gaillac unique?
Well, the difference between the Languedoc and the South West will be the climate. And for that, I believe that Gaillac is bound to the South West more than Languedoc, even if we are maybe closer with some operations with Languedoc than with South West. But we are more bound to South West. And with South West and Gaillac, to me, there will be more lightness, freshness, more fruit and a huge diversity of grape varieties.
Many conscious choices with the different grapes that you are growing. Tell us a little bit about the different grapes, their personalities, if you will.
In Gaillac, we have a dozen indigenous varieties that you can mostly only find in Gaillac. So in reds, we have some Braucol or some Duras that are only present in Gaillac. So, you can find some Braucol, which is also called Fer Servadou in Gaillac. And Marciac, which is one region close to ours. But that's all. And the Duras, it's only Gaillac. We also have a couple others called Prunelard, which is very rare and just coming back now in our vineyard. But all these great varieties are authentic and original from Gaillac, and have been used for centuries in this very old wine region that is Gaillac.
For the whites, it's kind of the same. We have some Mauzacs that you can find in some other wine regions in South West and even in Languedoc. But we also have some Len de l'El or Ondenc, which is another one that we have planted, and that will be producing in the coming two years, that are only present in our region, Gaillac, and that makes very authentic and original wines.
(Photo: Len de l'El grapes)
So your winemaking, does it follow the tradition of the grapes themselves? Is it traditional winemaking?
I first started five years ago with traditional winemaking that has been top there, but we are moving on today to something different with more varietal wines, which is quite an originality for the region, first. And we try to propose fruity and light wines. So, we work on very short maceration on the reds. We try not to move and touch the grapes too much. So, we do not do any pump-overs. We try to move the wines as little as we can, so that we protect them from oxidation, from any other problems. So, we try to be as soft as possible on the wines, so that we keep all the finesse and the freshness of these original great varieties that we have. It's our aim.
How about your practices in the vineyard? There you're embracing organics and also biodynamic practices, if I understand.
We started with organic methods in 2016. So, that's to say just one year after we started winemaking with my wife. And then so three years ago, we decided to move on to biodynamic methods, because organic was very interesting and it was a very important first step for us, but we thought that we could go way further on how to work the land, how to respect the vines and how to make, in the end, a better wine. That's why we decided to harvest all our vines by hand. So, we started this two years ago now. So, all our vines are handpicked. So, for the quality of the wines, but also to make a longer life for the vines themselves, because the machine can break some branches and make some diseases, but handpicking respects the vines, respects the leaves, respects the branches. And in that way, your vine is beautiful even after the harvest. And I believe it's important in making the life longer for the vine.
And all these biodynamic methods we do. So, we make many sprays, different sprays bound to the biodynamics. It helps to have a healthy ground. And in that way, we help the vine to get all the minerals she needs from the soil. And so she's healthier, she has less disease. And then in the end, she produces a better grape, a more balanced grape with, most of time, less alcohol in it. So, we get a more balanced quality of grapes, and then wines in the end, with this.
Perfect. You make an orange wine, and that's a little bit of a shot across the bow of tradition in France. How did that project come to be?
Yes, it's true. Obviously we do not have an orange winemaking tradition in Gaillac. But our cuvée, Ori, is the story of a meeting with a person, a girl that is called Ori. So, we met a couple years ago and we built our wine culture together. And with her, we discovered plenty of different orange wine from all over the world. And we thought about this a long time and we decided to create this new cuvée with our grape variety, Mauzac, with a seven days maceration. So, after tasting plenty of vines like this from all over the world, we thought it was something really interesting about the taste and a big change about comparing to all the other cuvée we propose today.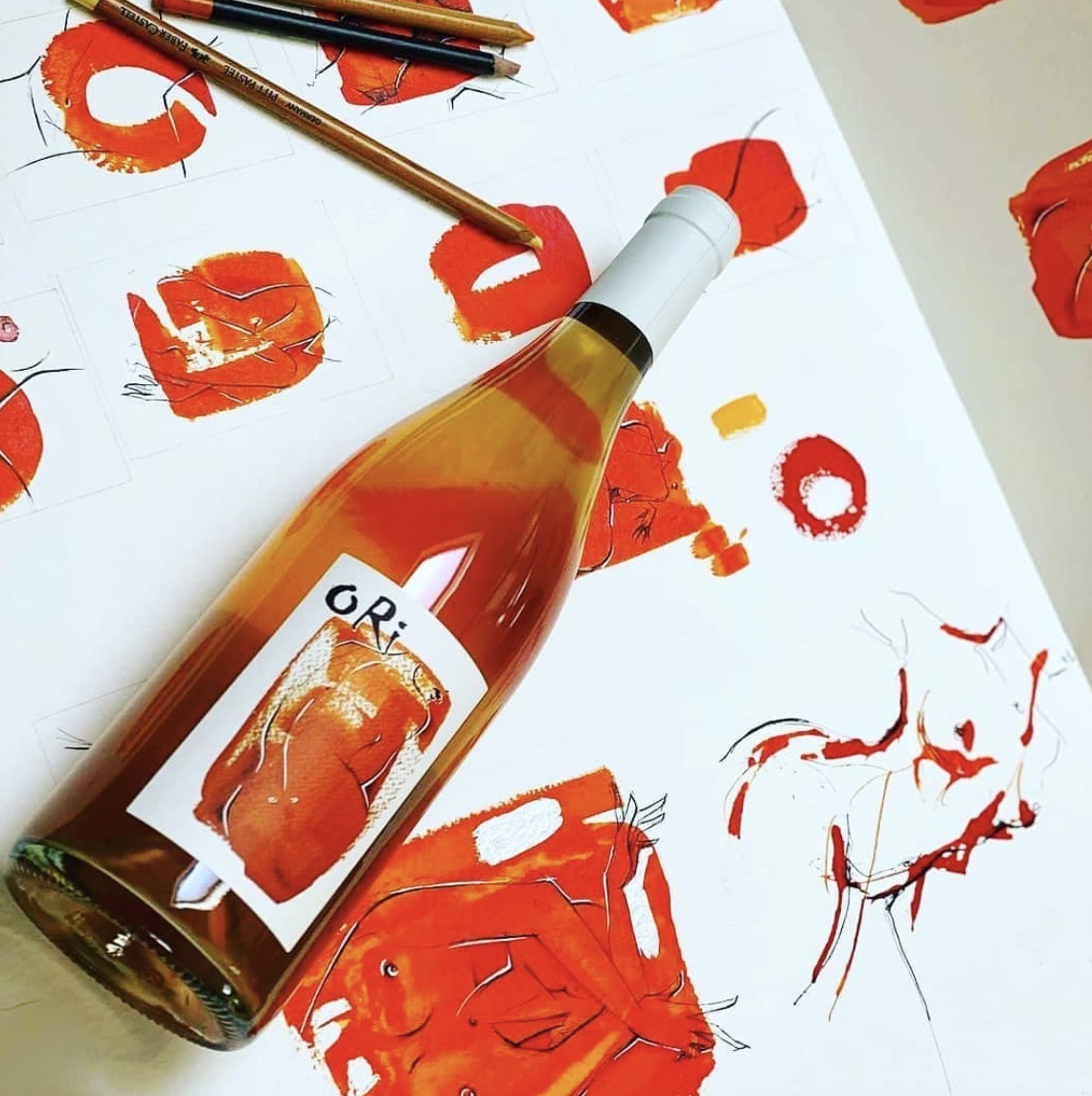 How would you describe the difference between the Mauzac that you make traditionally and the orange wine? What are some of the elements that you've discovered in making the skin contact wine?
It's changed a lot, our cuvée, Mauzac, of course. So, it's coming from the same field, so we have the same soil. It's a limestone soil, with the same vine, same age of the vines. And the seven days maceration of this orange wine gives in a very special personality. So, it gives it a lot of tannins, some structure, of course, but a different aromatic as well. The Mauzac is usually about green apple, so it's fresh with green apple notes. For the orange wine, we move on to more yellow fruits. It shows more maturity, more complexity. And so, because this wine is aging in amphora and unfiltered, you have some lees inside, so only fine lees, and these lees bind to the tannins, making a full-bodied white wine, with balance between the tension of the tannins and the aromas of the Mauzac.
You adapt your different cuvées, both white and red, to the particular terroir in Gaillac. What are the main differences?
We work on two different terroirs with our domain. So, one part is located on the limestone plateau. And on this limestone plateau, we have most of our white grapes. We have our Mauzac, Len de l'El, now Ondenc, and sometimes, it's Sauvignon as well. And on this terroir, which is quite high, we have better freshness for our wines and the better expression of them. So, that's why all our white cuvées are done there.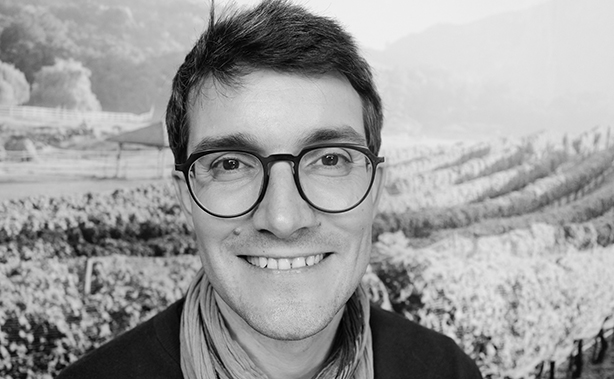 For the reds, it's slightly different, because the second part of the estate is on clay and limestone, it's a mix. And on this ones, we produce our reds, our Braucol and Duras. And this clay soil gives more roundness and depth to the reds. But our idea is to plant some reds on the limestone plateau, so that we can propose very fresh and light reds in the coming future.
How would the climate of Gaillac compare to say Languedoc, which is more Mediterranean, and the South West?
We are pretty close from the Mediterranean Languedoc region, but the most important influence about the climate is coming from the Atlantic. So, we have an oceanic climate. And so, that's why we are a couple of degrees cooler than the Languedoc region, and it helps us to make more lively and fresh wines.