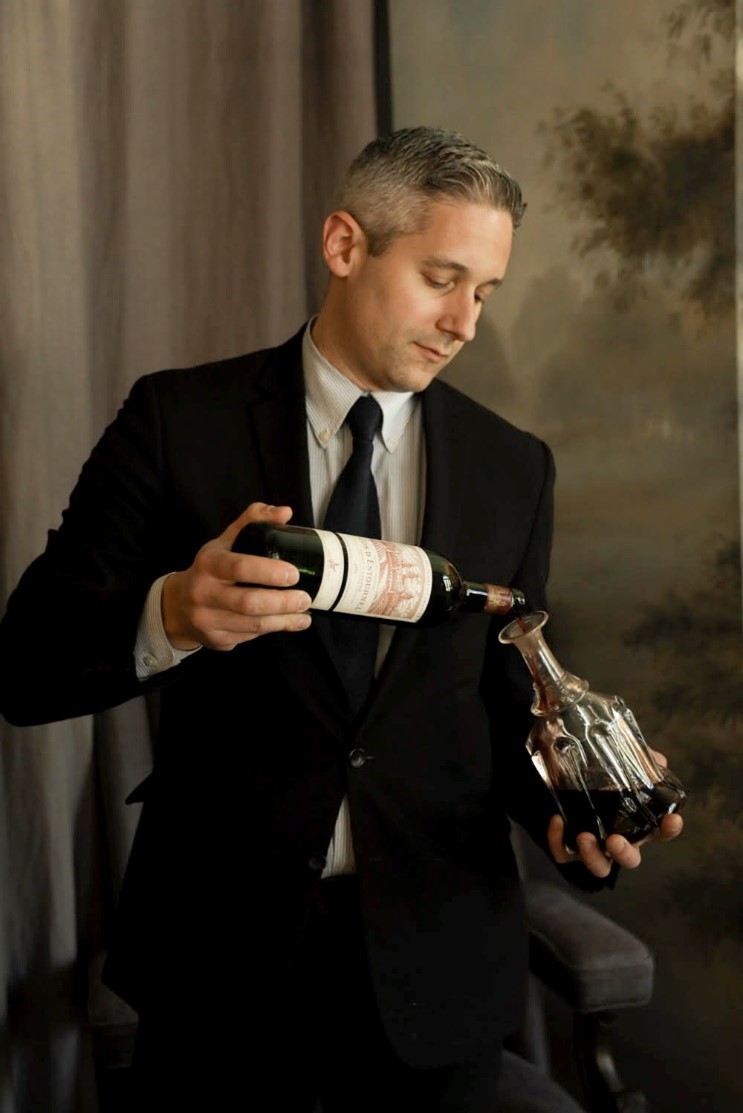 In February 2020, Charles Puglia allowed himself to sit back and take a deep breath. Another successful holiday season was in the books. Le Coucou, where he had served as wine director for two years, had burnished its reputation under his watch, retaining its Michelin star the previous September. The wine list was deep and getting deeper. Big bottles sold nightly, the bar was an Instagram darling and vintage magnums of Chartreuse were regularly paraded through the dining room.
Best of all, his hard work had paid off: The higher-ups at Starr restaurants had approved his transition into a corporate beverage director role. A restaurant veteran whose career featured stops at the likes of Jean-Georges and Blue Hill Stone Barns, his responsibilities were about to shift from the demanding work of running a top-notch floor team to doing more of the things he loved—creating wine lists for new properties, reinvigorating the lists of the company's flagships, seeking out great wines and spirits.
Then of course everything came crashing down. And with the crash—as happened for so many restaurant professionals--there came a moment of deep re-evaluation, plus some misguided baking experiments. By the end of the summer, Charles was able to make a deft sidestep and re-create a career for himself in the world of back vintage retail wine.
We got together one evening recently to talk about what got him into the business to begin with, what he's doing now, and what he sees as the future of restaurants and the retail wine business. We also tackled how the grey market works and the way fondue can give birth to a dream.
Michael Longshore: So let's go back to the beginning. How did you get into this silly business? Does it really all go back to fondue?
Charles Puglia: I think I was the last generation to just kind of trip and fall into it, the wine portion of the business. People are now going to culinary schools and gaining an interest in wine and instead of coming out of school and cooking they're going to become sommeliers.
I met my wife pretty early—we were college sweethearts—and around that time she got a job working for a fondue restaurant, the chain of restaurants called the Melting Pot. I had virtually no direction in life—I went to college, dropped out; I had zero prospects.
I moved out of my parents' house and had a crappy apartment. But I noticed my wife bringing home some good money. And where she was working wasn't a "pool house." You kept your own at the end of the night, and it was cash. Old school! And I was like, I need to get a job working with you. Next thing you know I'm whipping fondue every night, making cash money every night. And it was probably the most carefree time in my life.
Life on the restaurant pirate ship …
Every night we'd finish with a few cocktails, we'd go out, we'd party. Working in restaurants is fun! We did things in our offtime together … the camaraderie, it was great.
And the rest, as they say …
Exactly. Eventually I got the itch. My wife took me to a fancy restaurant for my birthday. It was a nice restaurant, with a nice wine list, and we had such a nice meal and I was thinking to myself—I should try to work here. And I came back and got a job as a front waiter.
I worked my way up to Captain and then while I was there I got bitten by the wine bug, working for my first big time sommelier. I started selling wine on the floor, and I'd been studying my ass off. Eventually I left and went to another restaurant, and it was my program, it was a small program.
At that point I decided I needed to be in New York City. I got a job working at the Mandarin Oriental Hotel. So I cut my teeth working in Columbus Circle surrounded by all of these great restaurants. I spent a little time there and that was my in to Jean-Georges. I heard they were looking for a sommelier. Right downstairs. By the time I left there, it was for the Wine Director position at Blue Hill Stone Barns.
That sounds like a dream job …
It was really great. It was really challenging. I spent a little over four years there. In some ways it's really a restaurant like no other, and that's mostly good and sometimes a little bad …
Did you ever feel like you were in over your head?
When I came along Blue Hill was really on the ascent, it was really rapid ascent. The restaurant had already been open eight or nine years and Dan (Chef Owner Dan Barber) had done very well and he started to push it towards super longer formats, tasting menus, you're just getting what we feed you unless it's going to kill you or make you sick, we're going to feed you from the farm. Extraordinarily challenging.
I definitely had a learning curve, just like anyone with anything new, but I was driven to succeed. I definitely messed up along the way but I was able to keep my job and actually leave of my own volition. So … thank you Dan for not firing me. And that was how I ended up at Coucou after that. Towards the end, before everything happened, I had written two wine lists for other restaurants, Pastis and Veronika, and I was approved to start in a position as Corporate Wine Director for Starr restaurants and instead of that I lost my job …
No less an eminence than Matthew McConaughey has talked about "the great reset." Restaurants have changed, the perspective of people who worked in restaurants has really changed. So let's talk about the transition from working as the anointed beverage director at Starr restaurants to working your current job.
It was a pretty slow and oftentimes painful transition. It wasn't about going through the growing pains as a retail wine specialist, but it is a different game altogether. It was a shell shock. With restaurants of course it's not necessarily about the amount of hours it's about the actual hours, they're nighttime hours, I wasn't able to tuck my kids in bed at night. So all of a sudden I got to do that, but all of a sudden all my purpose, everything I had been working for, just went to nothing.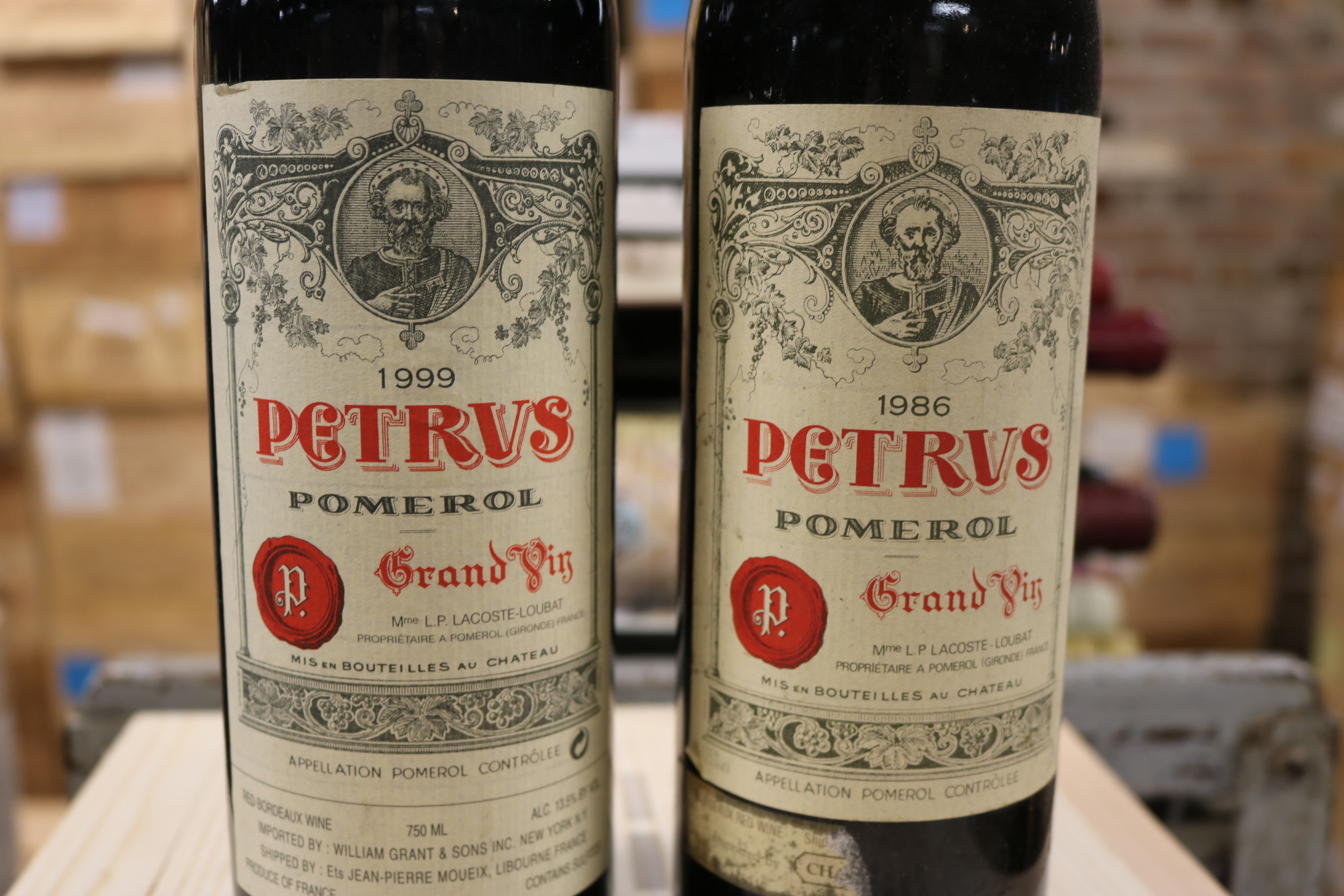 So I went through a deep depression, and then one day an old colleague who had switched over to the retail side called and said, hey, do you know anybody who can come and inventory our cellar, and I was like, I can do that. I'm not doing anything right now. I'm busy learning the piano, cooking more than I've ever cooked, which is nice because I'm actually home for dinner. So I came on board, and things progressed and became official back in September, right when the season started.
How was the transition from working on the floor, being addicted to restaurant energy, to working nine to five?
It's difficult. I find myself still working standing up. It's like the only way I know. It's like when we eat lunch I eat standing up, because I don't want to stop my productivity. This is absolutely a restaurant mentality.
It's definitely been an adjustment, but I've settled in. I miss restaurants, but now that I've had a taste of non-restaurant life, it would be difficult to go back. I'm not completely ruling it out, there might be something out there, but I'm liking the new life, and I'm really loving my new line of work.
Describe the nature of this kind of wine and spirits work, how it's different from working in a regular shop.
Our selection is mostly back-vintage wine and the inventory is not set up for browsing, which is a big difference from a more conventional retail model. Most of our wine is onsite but located in the cellar, which we keep private. The entire inventory is on our website which clients can view and make their selections.
In addition to sourcing from distributors, we also purchase private collections and bring wine in directly from Europe. The collections that we procure in the secondary market must be temperature and humidity controlled and the bottles must be in very good condition.
It's great because the collection of wine that we sell keeps me talking about the wines I've been working with my entire career. Guest interface becomes client interface. It's a different relationship, but not that different. I still get to advise clients who love wine and often have their own cellar. Now instead of helping them select wines for immediate consumption, I help them expand their collections.
So secondary market, grey market. I think that's a term people don't understand, or it sounds dangerous, or it sounds sexy. Let's talk about how that works, how it works in New York.
New York is one of the states where it is legal to purchase wine from a private collector. I think the restaurants here benefit greatly from being able to add this breadth of wines and vintages to enhance their lists. As a restaurant wine director, I bought back vintage and hard to find wines from a number of sources. There is a curation aspect to building great wine lists and you source wine wherever you can find it, so that you can operate a successful wine program that is profitable and garners praise. Grey market sales—whether they represent collectors, or have some connection in Europe, bridge that gap.
What about the condition of the wine, the provenance, as you say? Is that ever tricky?
Provenance is important, if not paramount, when purchasing gray market. You have to be sure of your source and have a good handle on the inspection process. Understanding where and how the wines were stored prior to your purchase is also key. Fraud is rampant in gray market sales so a trusted source and your own common sense needs to be utilized efficiently. Signs of poor storage are easy to spot but fraudulent bottles can slip under the radar so you have to be vigilant.
The grey market made the news recently—there was a bill in the state senate to kill it off. What was going on there?
There will always be a push and pull between gray market brokers and distributors. There is only so much market share and everyone wants a bigger piece. NY is a three tier state but you can also purchase privately as long as you state that. Many bills surrounding liquor sales are introduced – the lobbyists are working hard – but hopefully they don't succeed. NY wine lists will suffer if they do.
So given your exposure to both sides (retail and restaurant) sides of the trade, how do you see things shaking out in the next few years?
It seems like the wine retail trade, at least in the fine and rare end of the market, is going to remain strong as ever. The luxury goods market, as a whole, remains strong insofar as the amount of disposable income remains high at the top end of our economy and American's interest in wine continues to grow.
It comes down to the economy and the fact that the United States is indeed a culture that enjoys and appreciates good wine. Prices of wine at the very high end will continue to rise, but simultaneously the wine world continues to get bigger. So, while bottles of Lafite will be out of reach for your average consumer, those folks are going to be reaching for wines that are outside of the more traditional areas of fine wine production and into areas of the world where land is more affordable and can produce wine that average consumers can afford.
Every time I think fine wine will hit a ceiling in terms of pricing, I am proven wrong. Americans like to drink great wine and if you can afford it, you can drink the very best.
I am curious, however, to see how restaurants will approach their wine programs as restaurants make their "comeback". After March of last year, restaurants were stuck with a large amount of capital tied up in their wine cellars as they were forced to close their doors and stop their revenue stream.
A high-end restaurant will usually have hundreds of thousands, if not millions of dollars invested in their cellars which is a crucial part of the profit center of these institutions. Restaurateurs may be reluctant to continue to invest in large wine programs as they are scrambling to make up for a year of lost revenue.
This is a double-edged sword as a large wine program creates an attraction for wine drinkers and encourages guests to drink better (and more) wine. My guess is that many establishments may put off their loftier goals as far as creating award winning wine lists until there's less risk of another shutdown or reduction in covers.
"The business" has always been one with low profit margins and operators may be looking towards shorter term goals that increase cash flow in their business and will put off whatever investments that they can at the moment.
And for yourself?
Like I said, I'm loving the new life, being home with the fam, not doing the crazy late-night thing. But yeah, it's an addiction. Whatever came along would have to be really perfect to pull me back in.
So yeah, maybe restaurants are all pirate ships. But the best thing about being on a pirate ship is that you get to be a pirate.